The United Launch Alliance Atlas 5 rocket, equipped with three strap-on solid-propellant boosters for added performance, was transfered from its assembly building to the pad at Cape Canaveral's Complex 41 today for Sunday's launch of the commercial EchoStar 19 communications satellite.
Sunday's liftoff is planned for 1:27 p.m. EST (1827 GMT).
The rocket was wheeled out aboard a mobile launcher platform, emerging from the hangar where the rocket's two stages and the payload were integrated over the past three weeks.
The slow drive from the 30-story Vertical Integration Facility to the launch pad used a pair of specially-made "trackmobiles" to carry the rocket's 1.4-million pound launching platform along rail tracks for the 1,800-foot trip.
The rocket is flying the 431 vehicle configuration. The version features two stages, three solids and a four-meter-diameter nose cone. It is powered off the launch pad by an RD AMROSS RD-180 main engine and Aerojet Rocketdyne solids. The Centaur upper stage has an Aerojet Rocketdyne RL10C-1 cryogenic engine.
Photo credit: United Launch Alliance and Lockheed Martin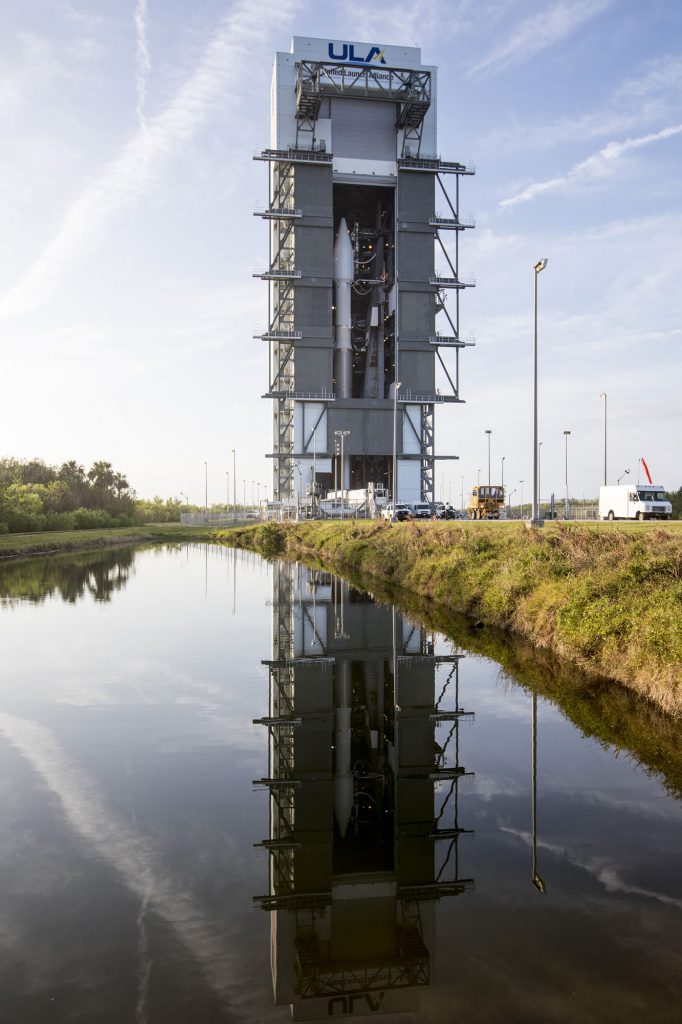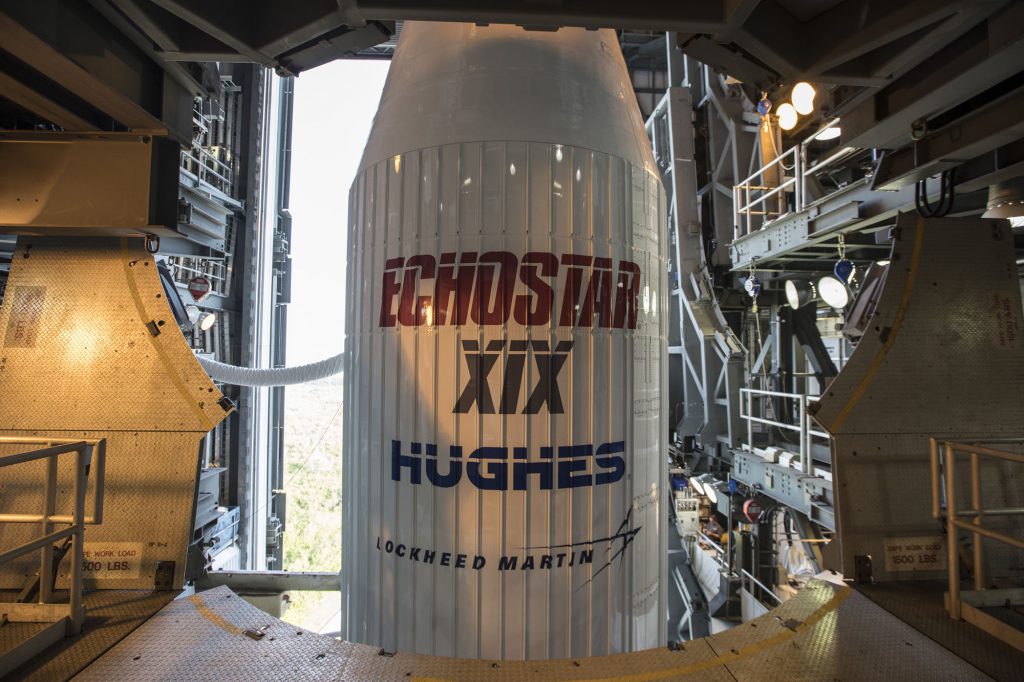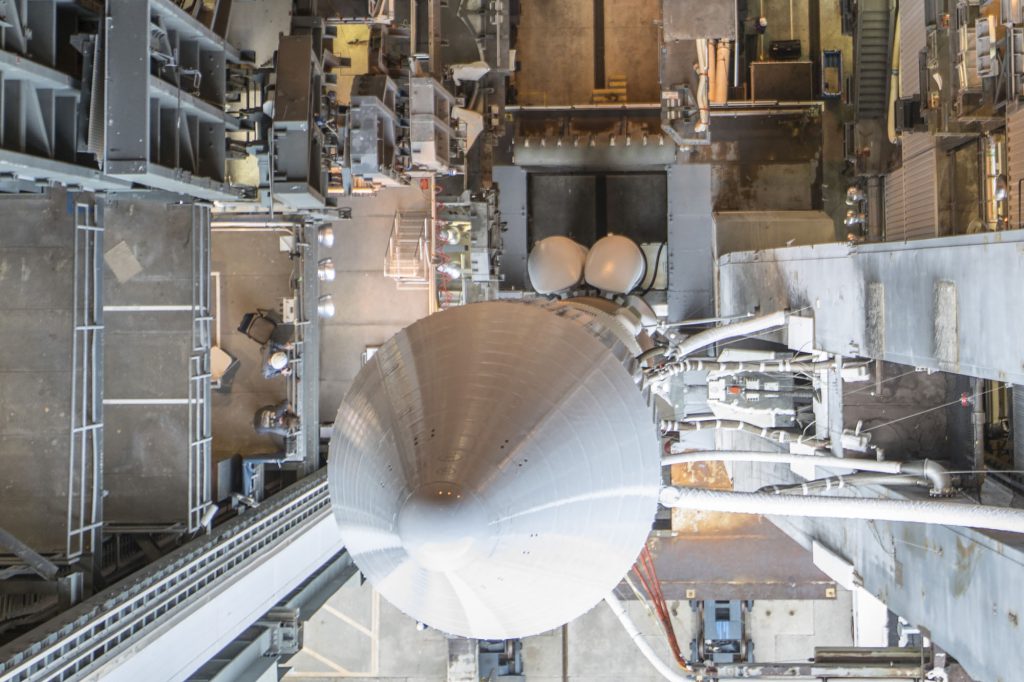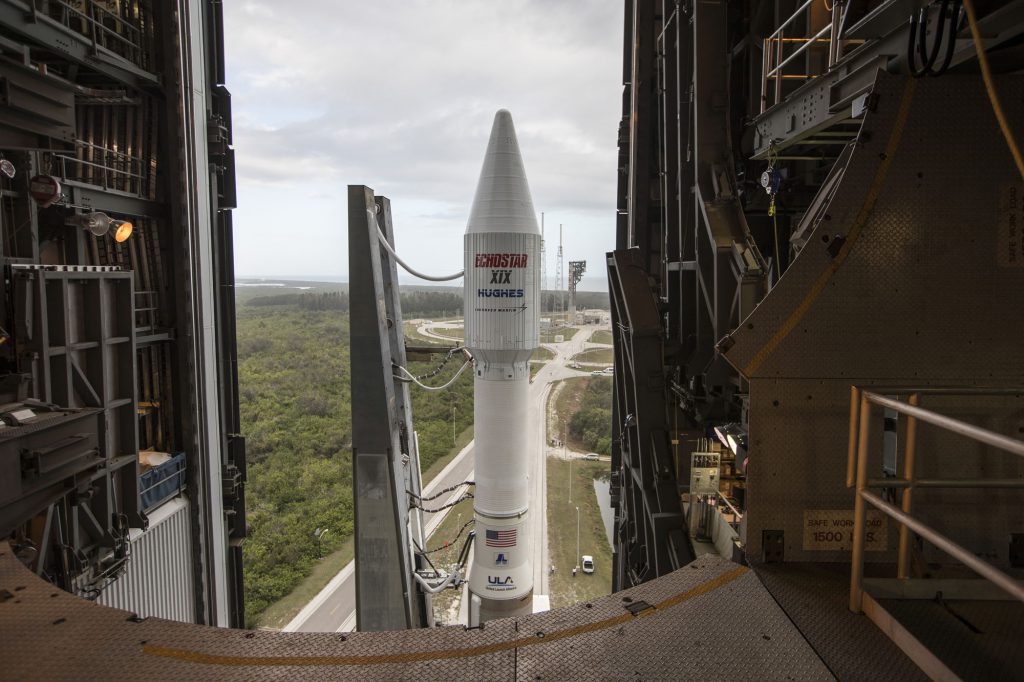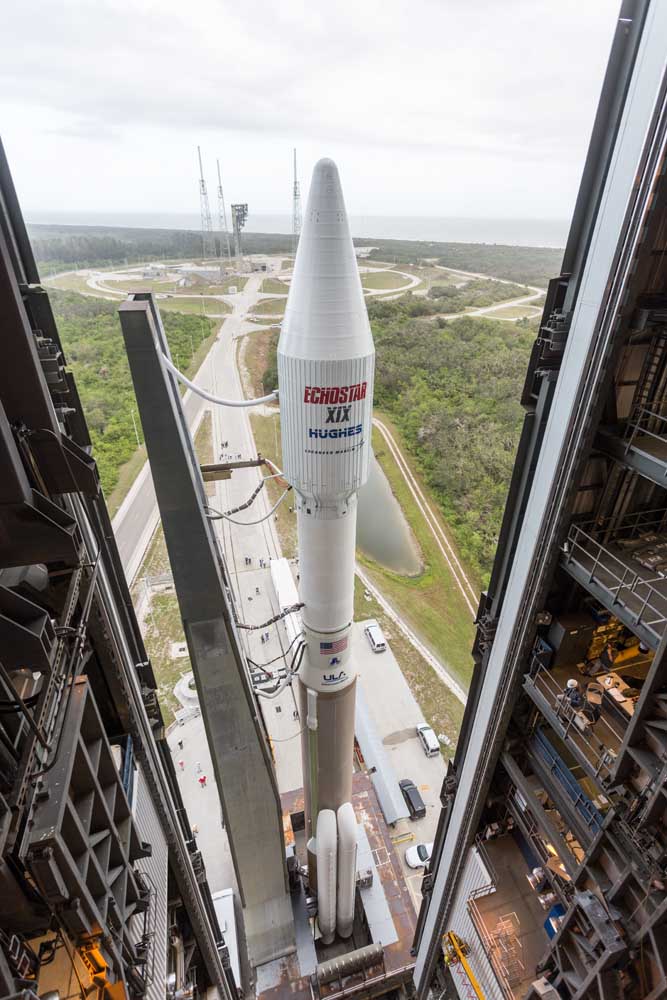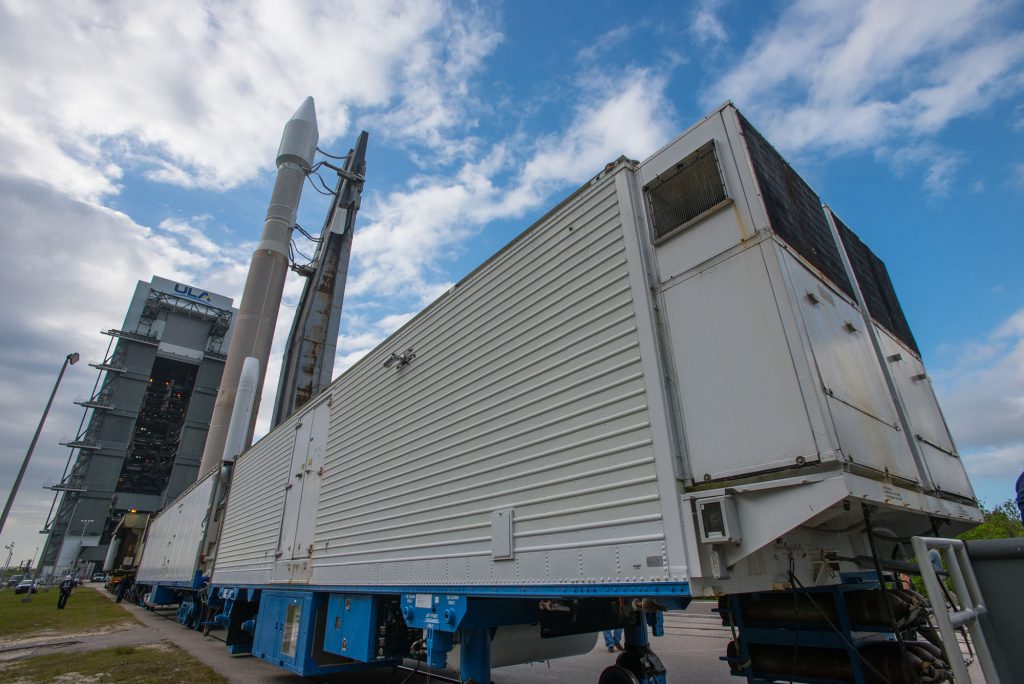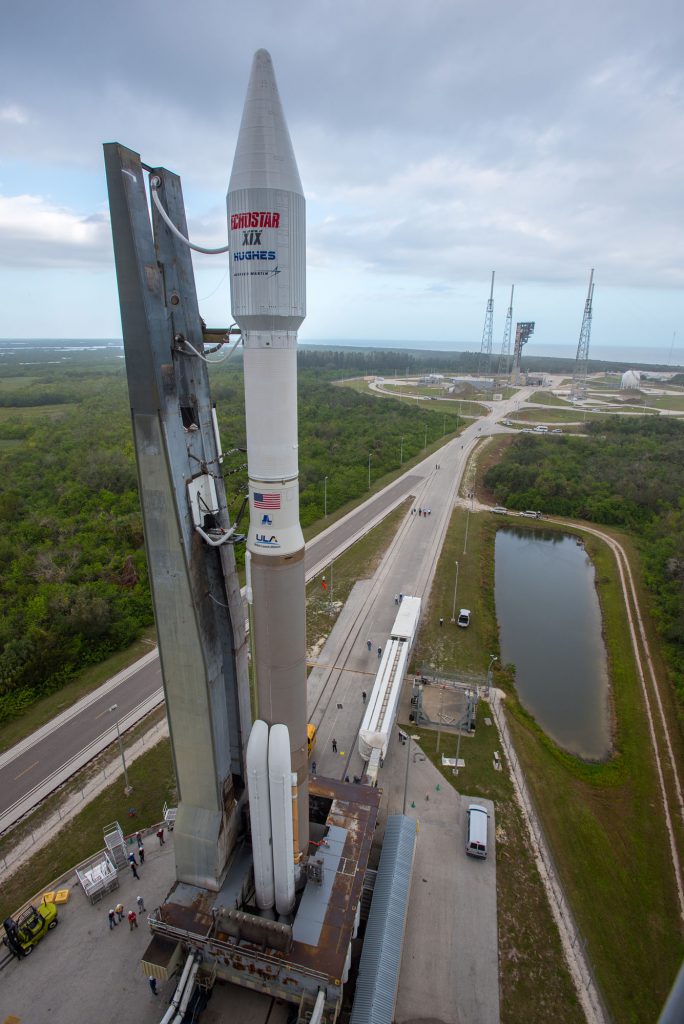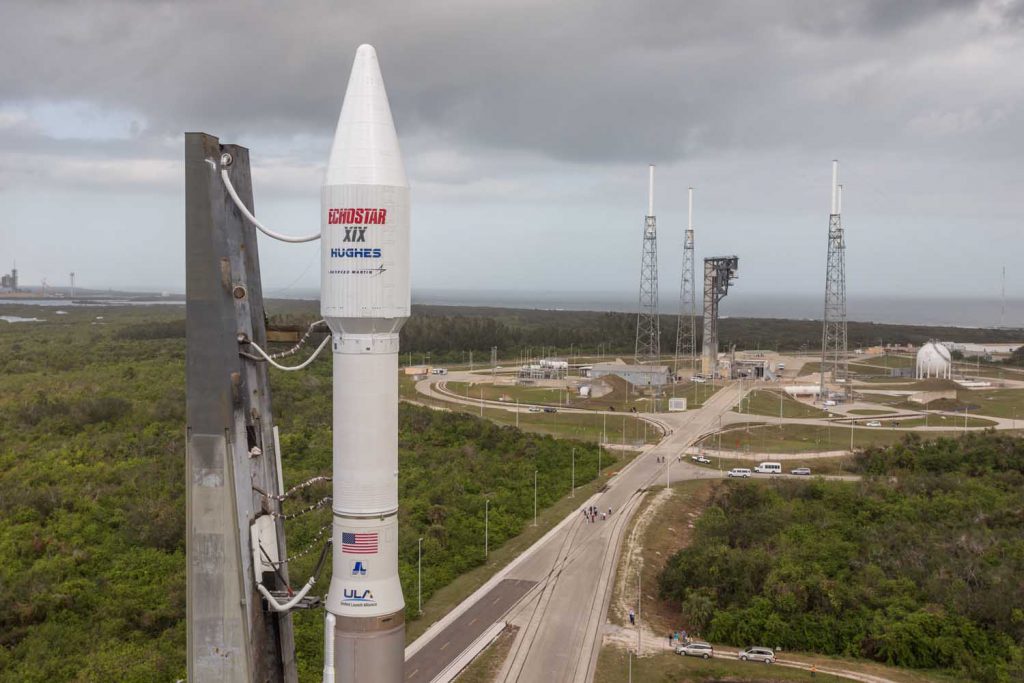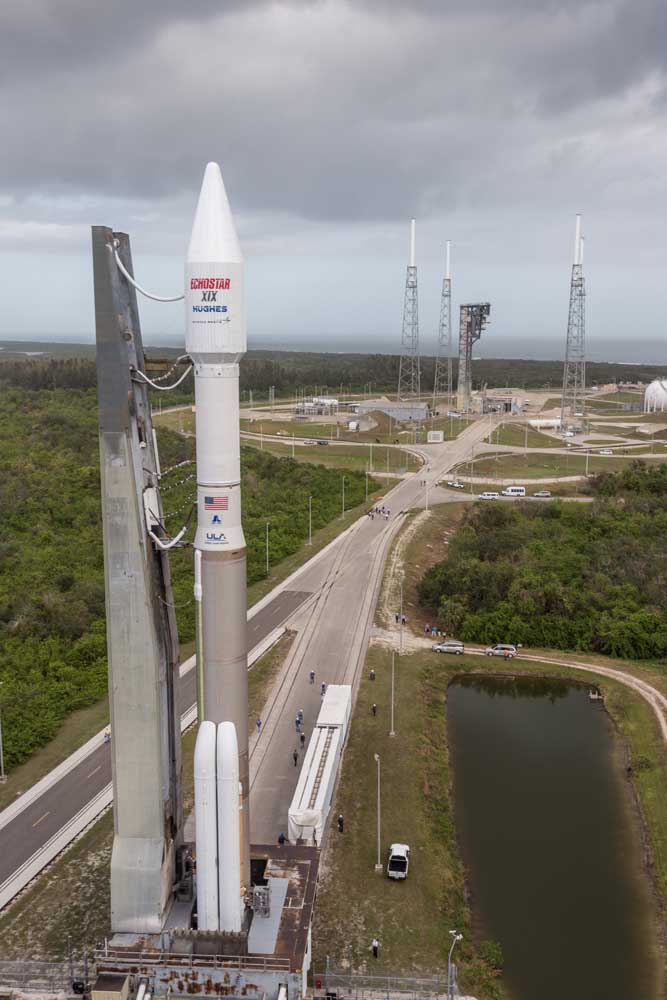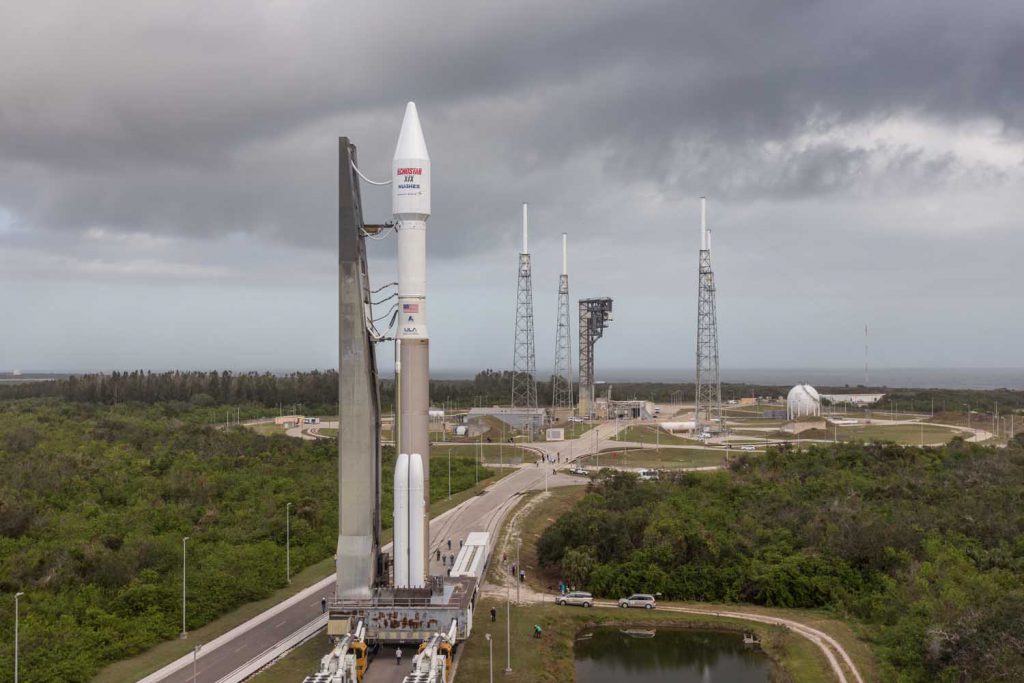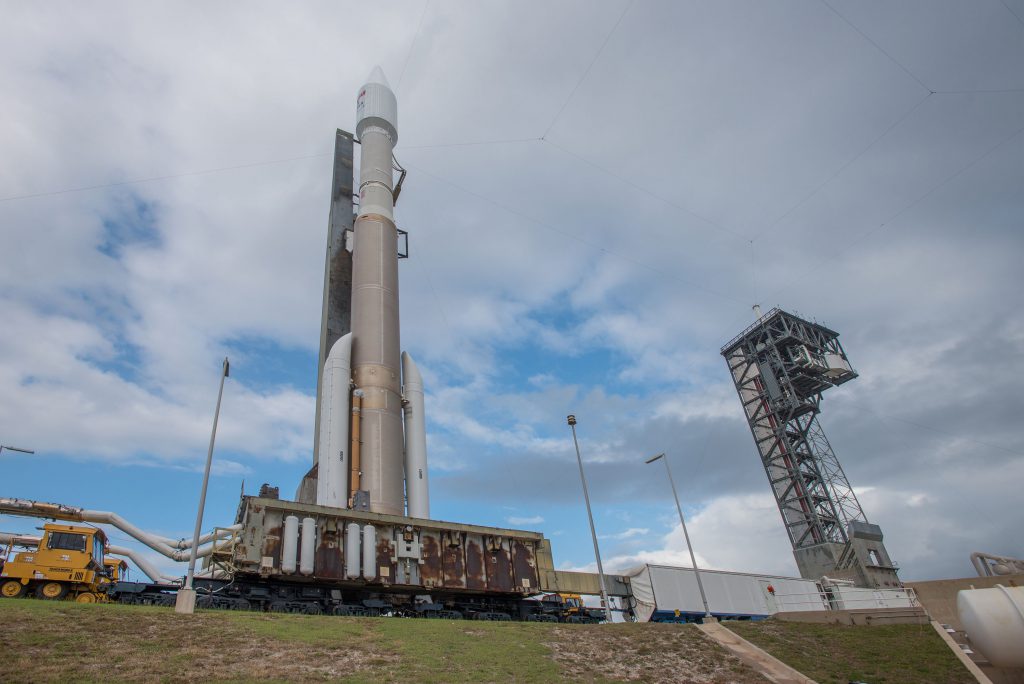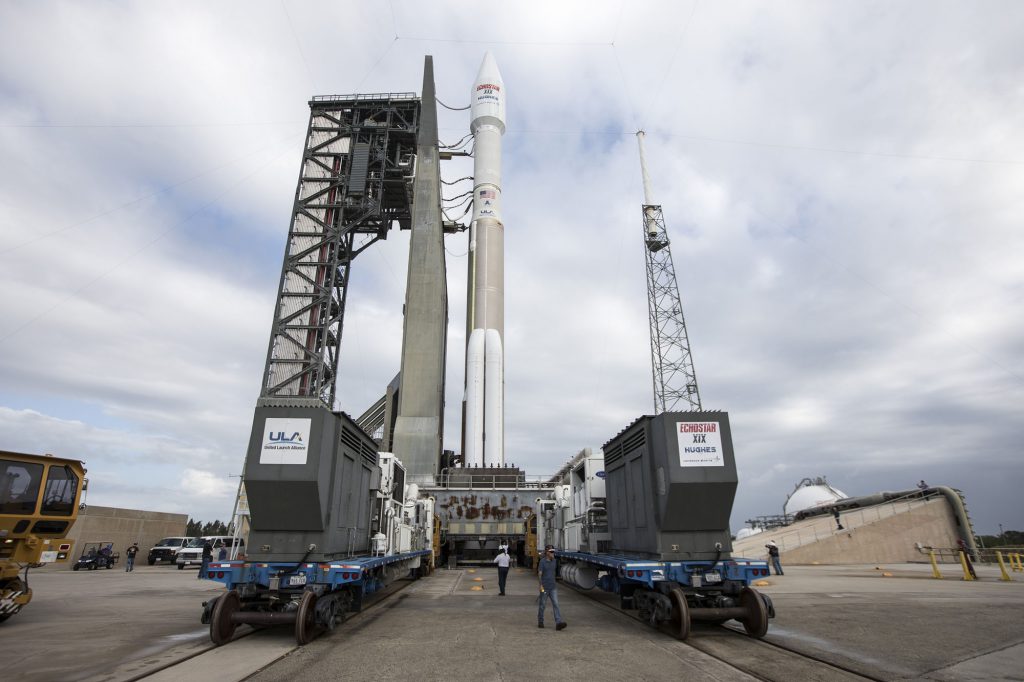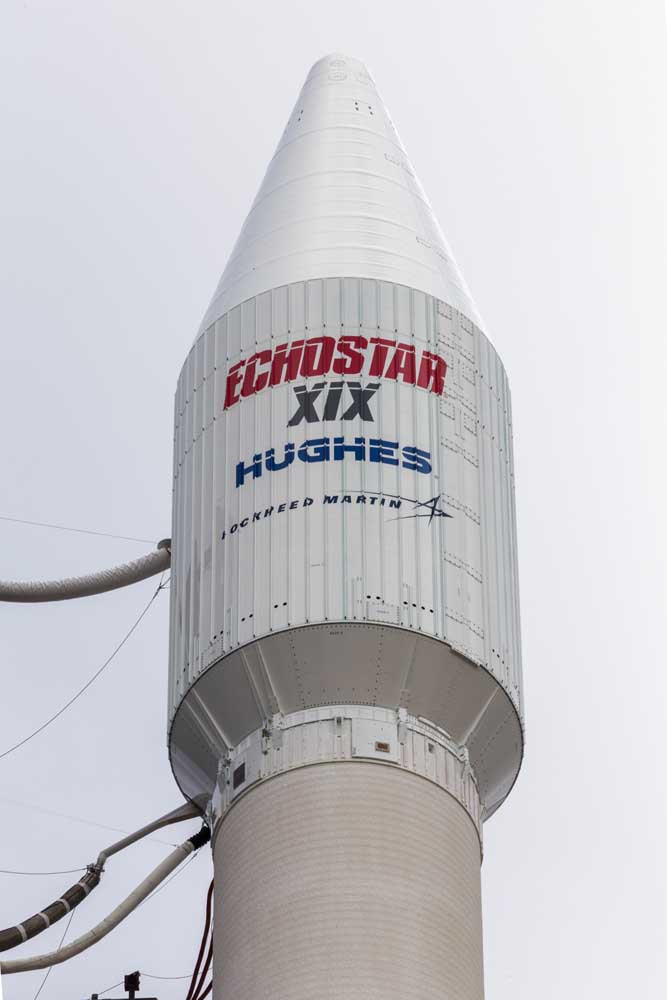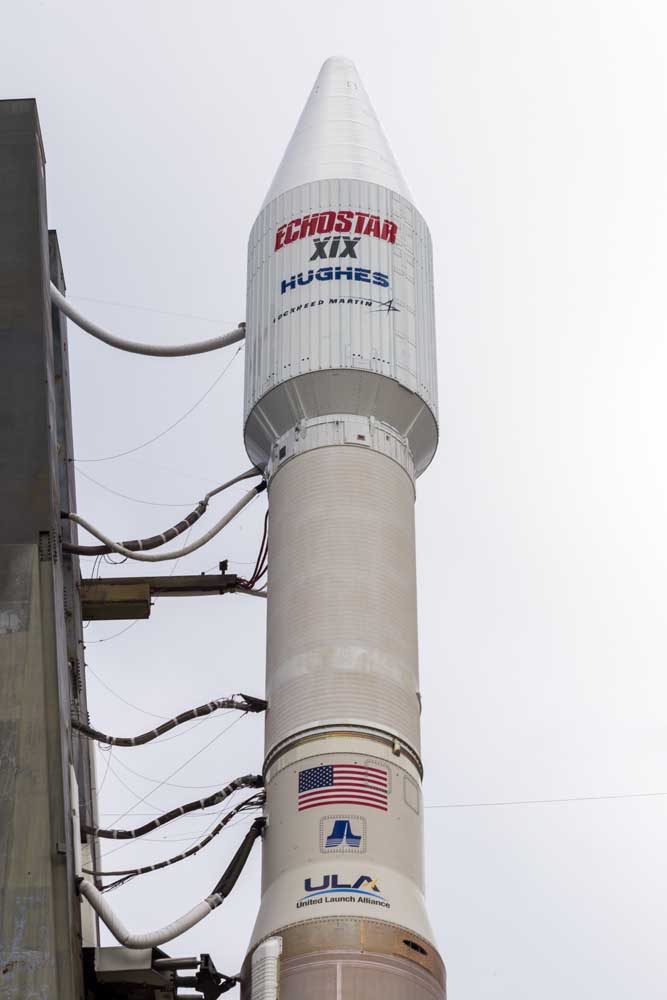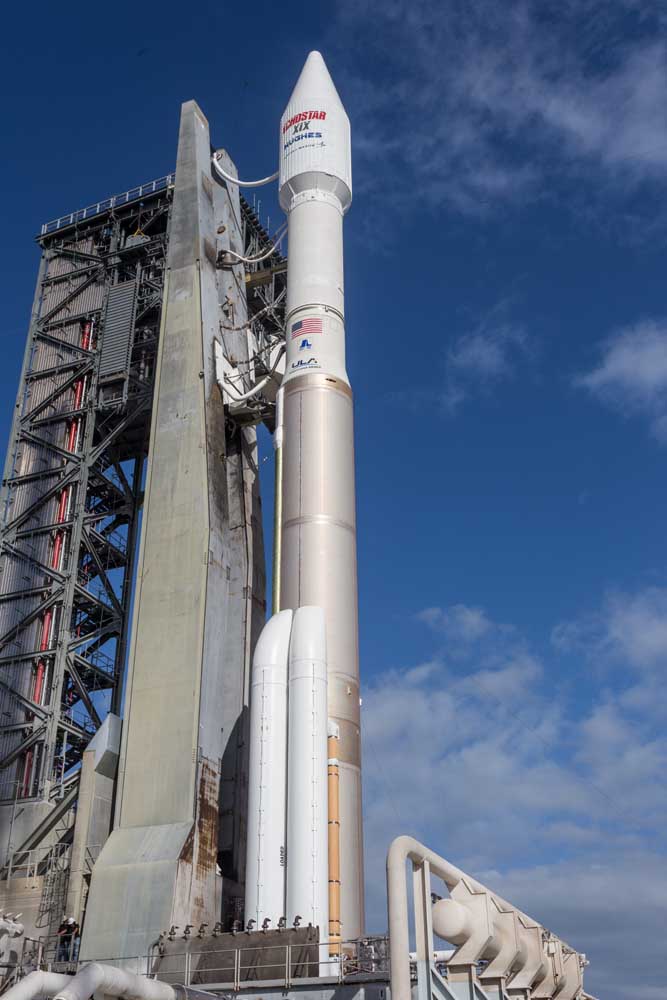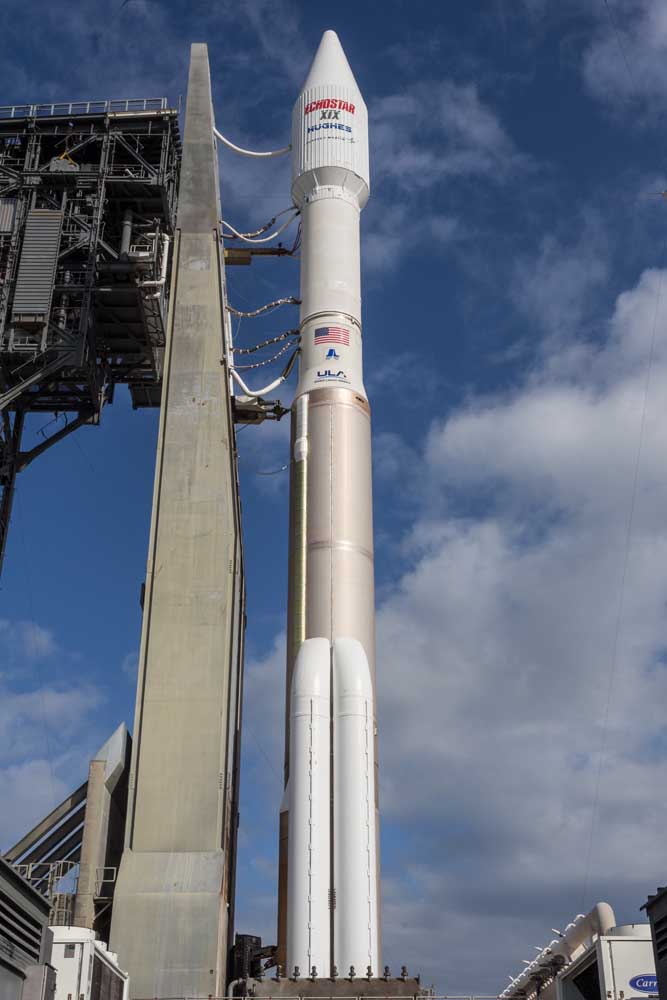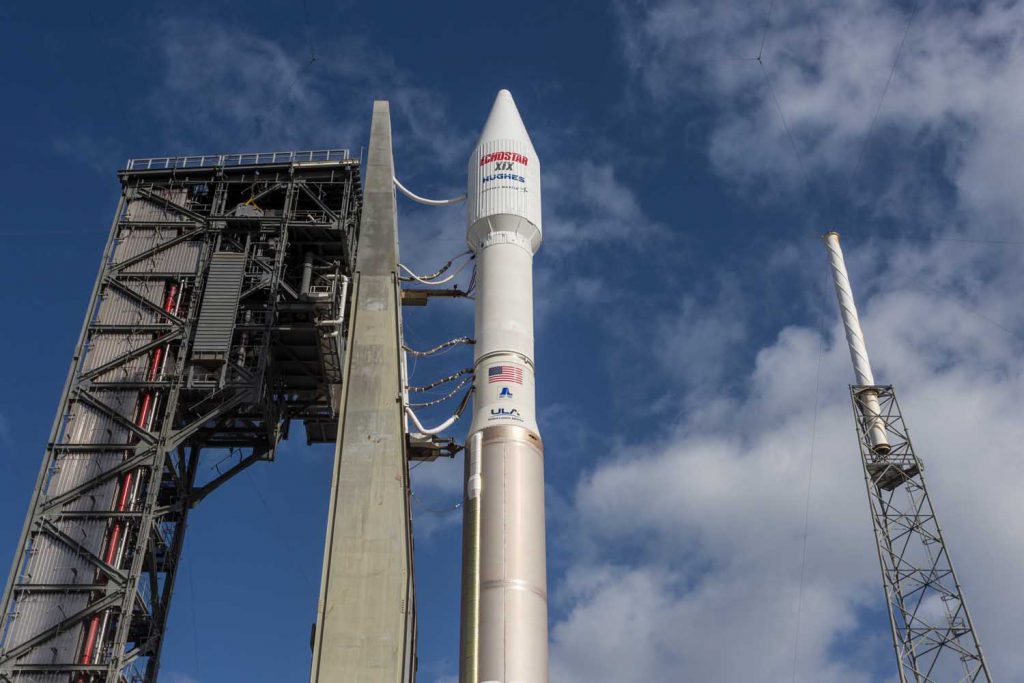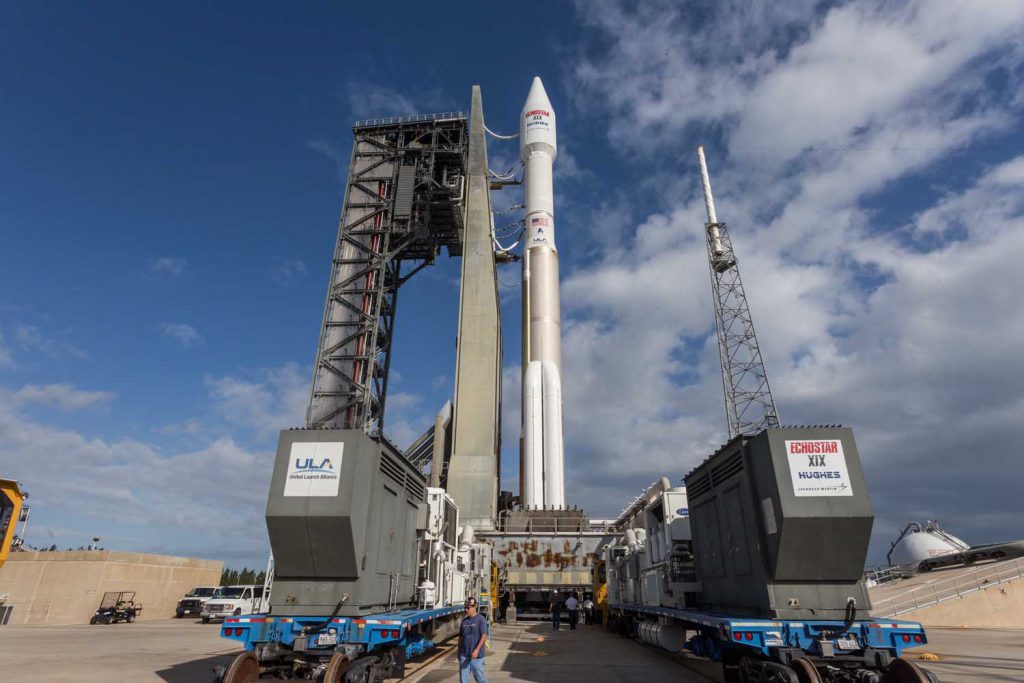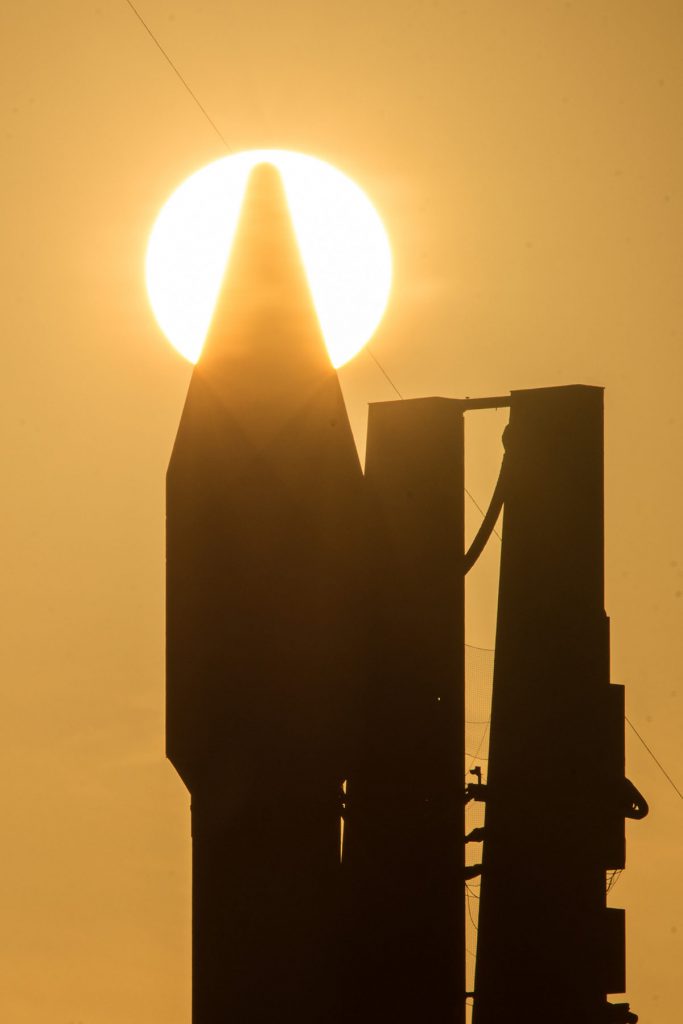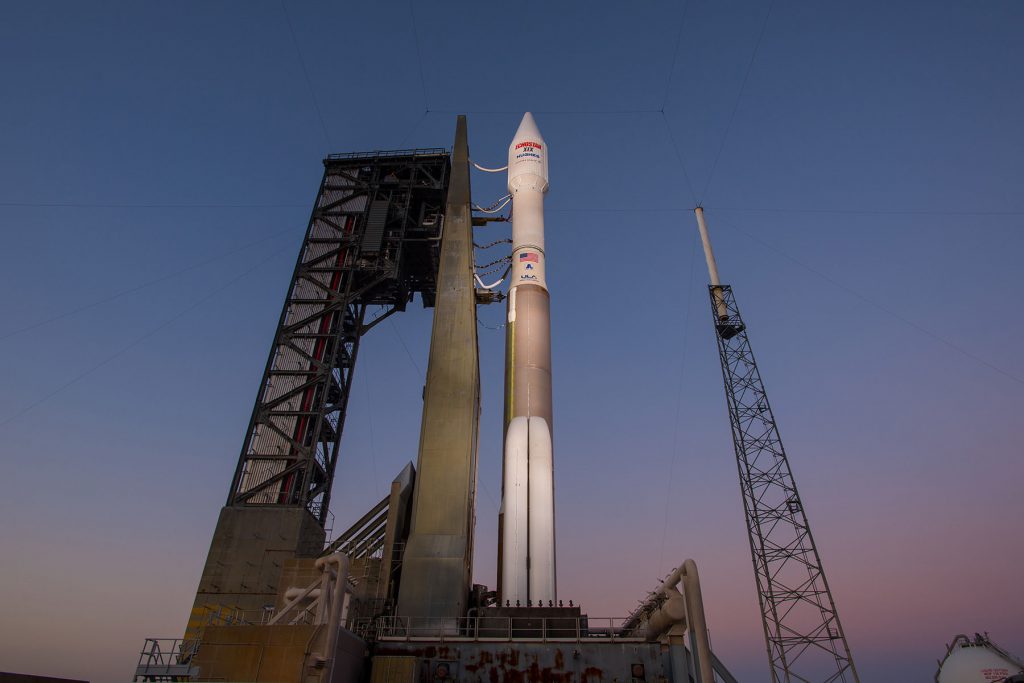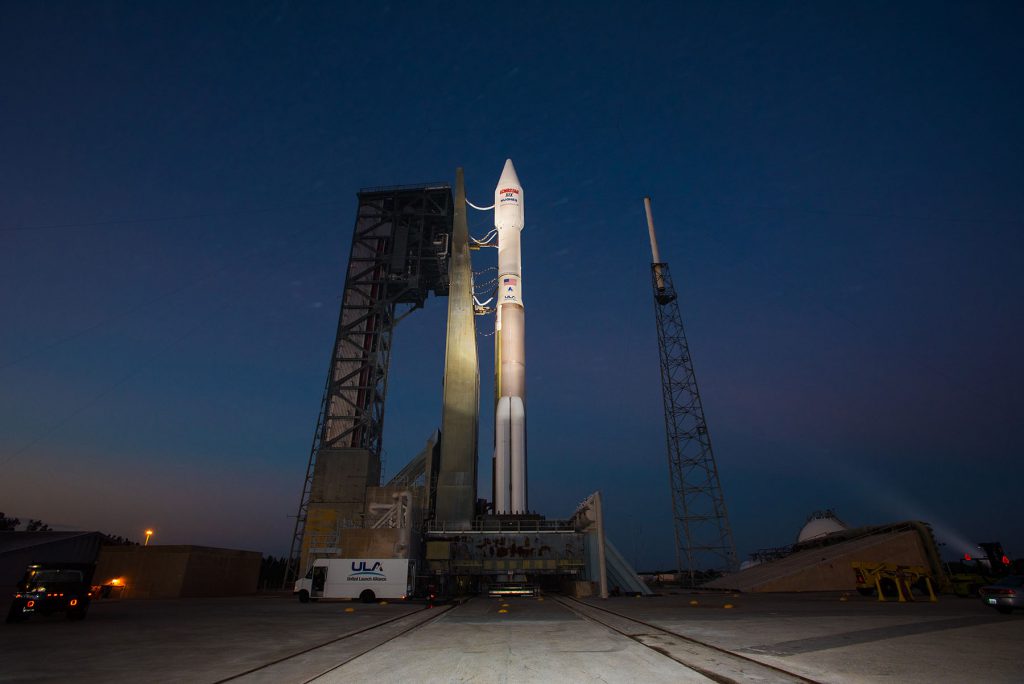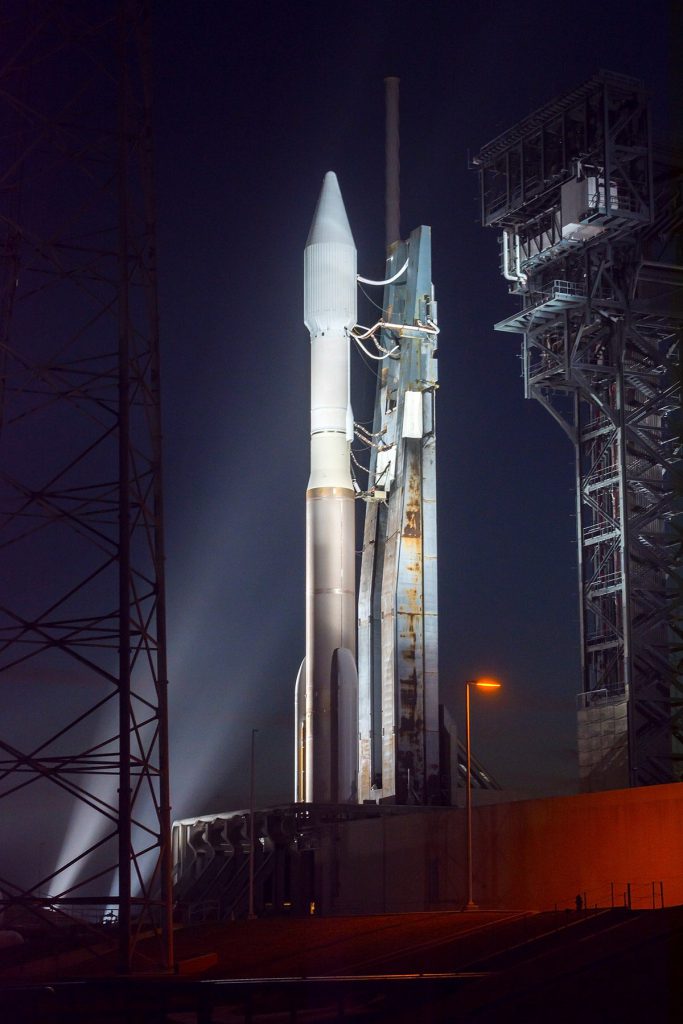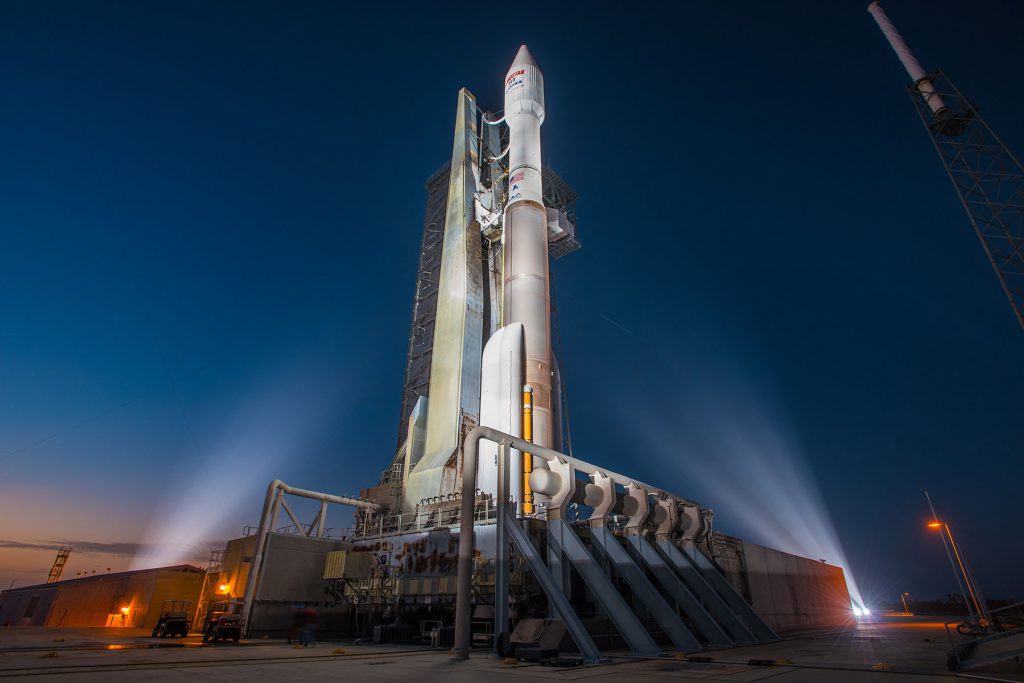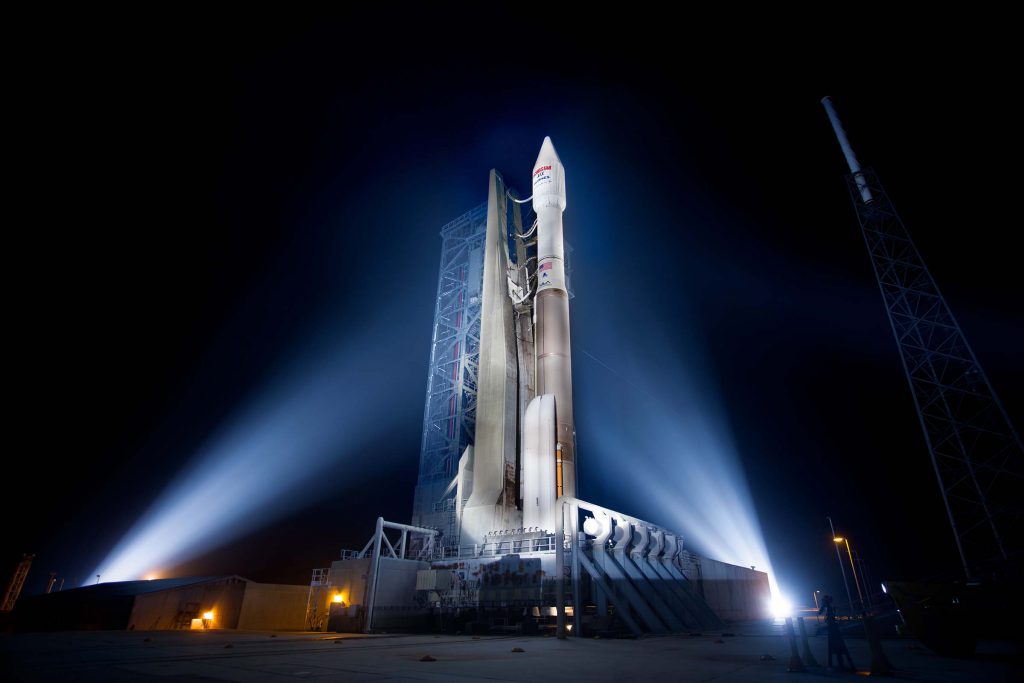 See earlier EchoStar 19 coverage.
Our Atlas archive.