An on-target touchdown in Kazakhstan punctuated a 115-day space mission for Russian cosmonaut Anatoly Ivanishin, Japanese flight engineer Takuya Onishi and NASA astronaut Kate Rubins this weekend.
The trio landed southeast of Zhezkazgan, Kazakhstan, inside their Soyuz MS-01 landing craft at 0358 GMT Sunday (11:58 p.m. EDT Saturday) after speeding through the atmosphere for a fiery re-entry and deploying an orange and white parachute for the final descent.
Ivanishin, Onishi and Rubins launched in July and spent nearly four months at the International Space Station.
These images show the Soyuz spacecraft suspended under its main parachute and firing "soft landing" rockets just before touchdown to cushion the impact. Russian recovery teams are later seen converging on the landing site via helicopter and disembarking the three crew members inside the Soyuz descent module.
Read our full story for details.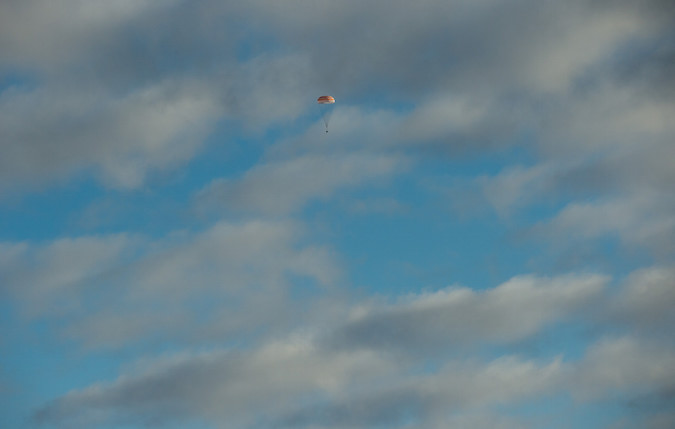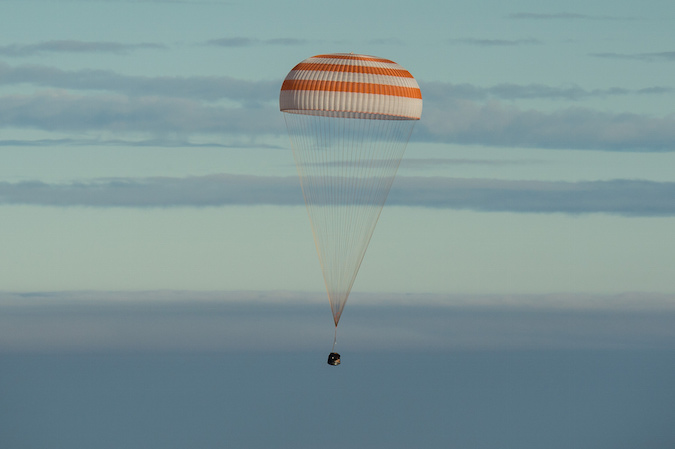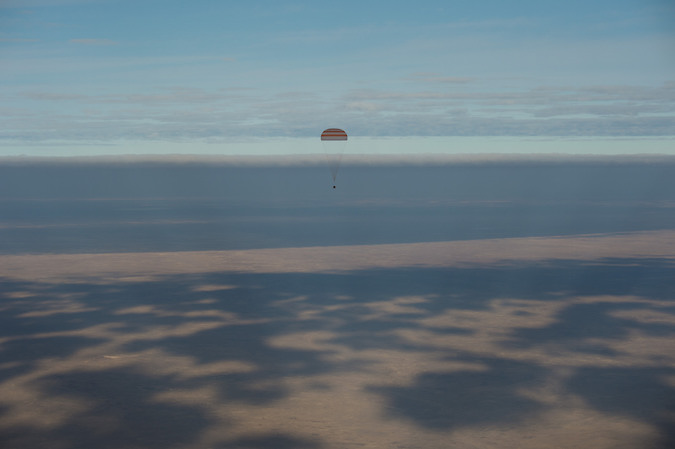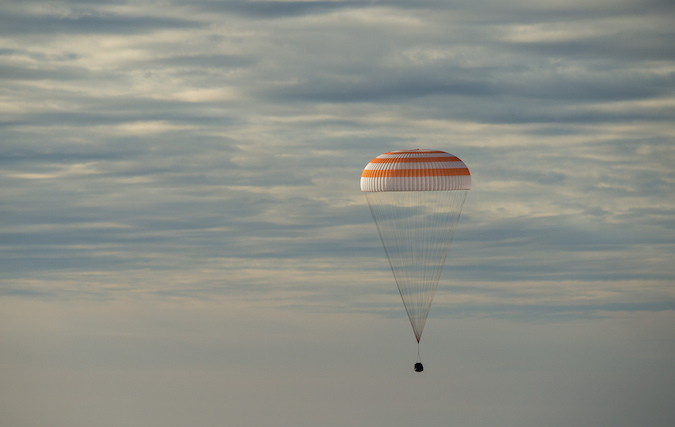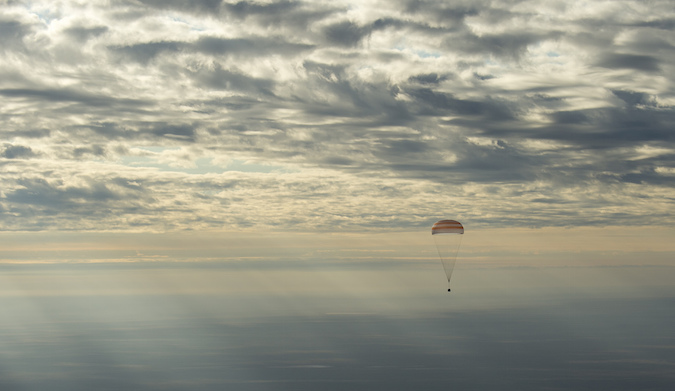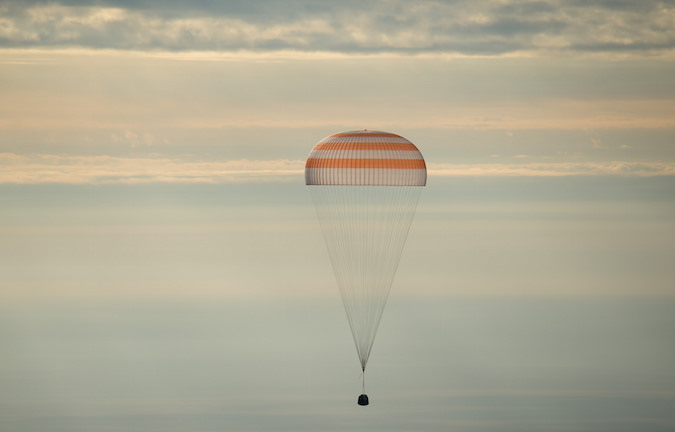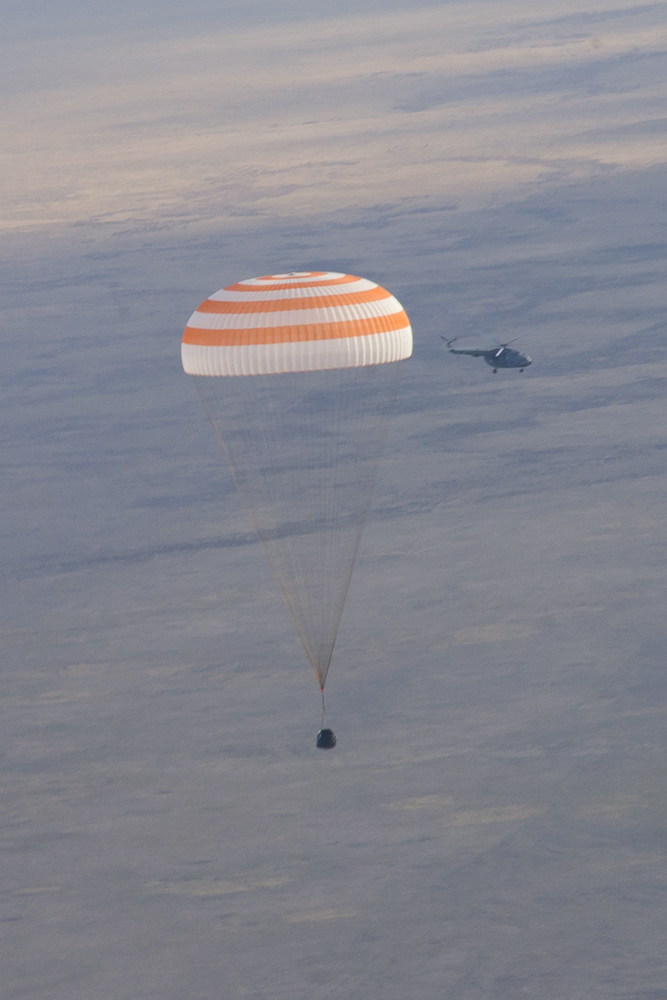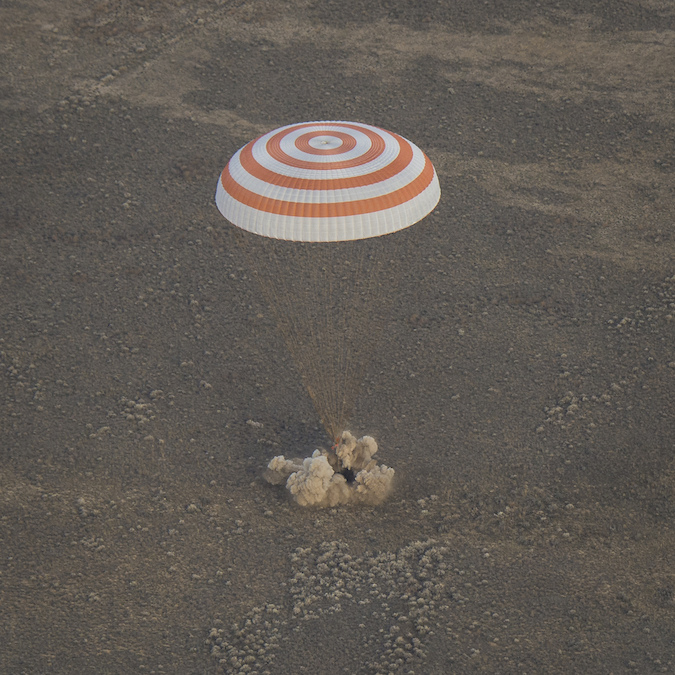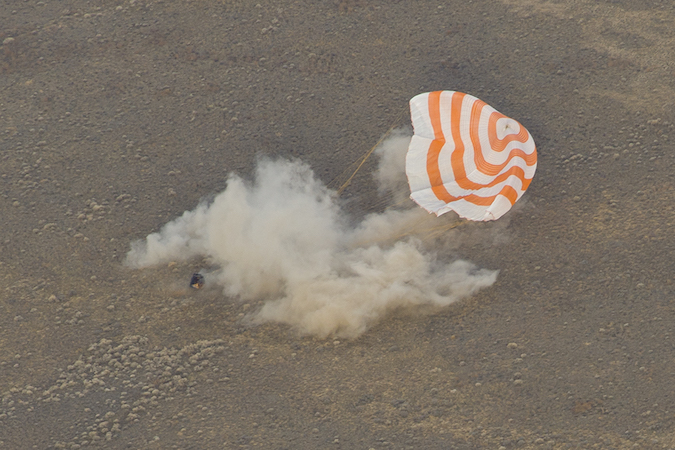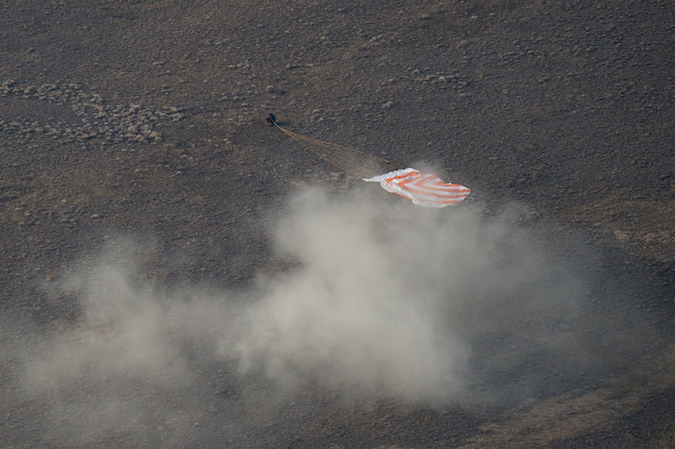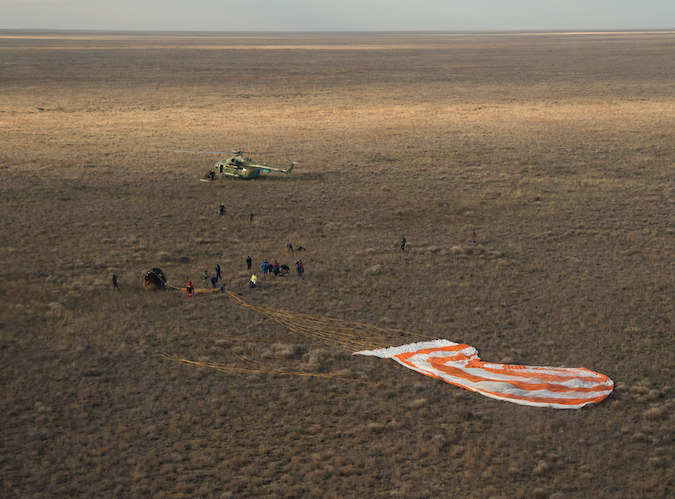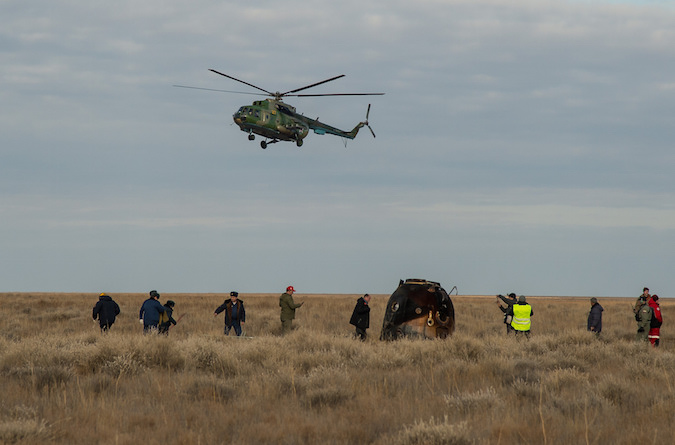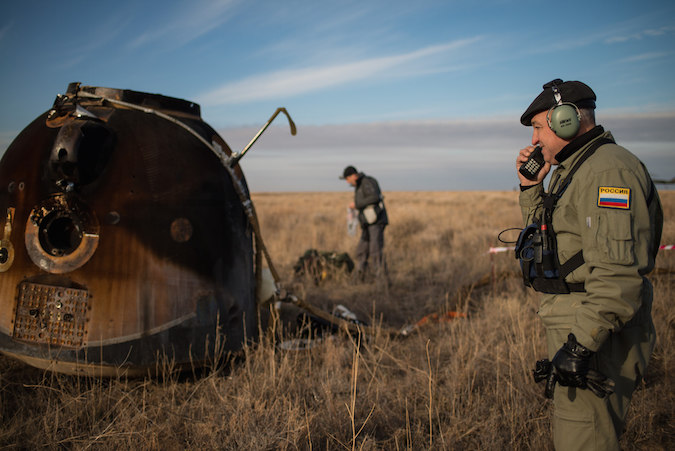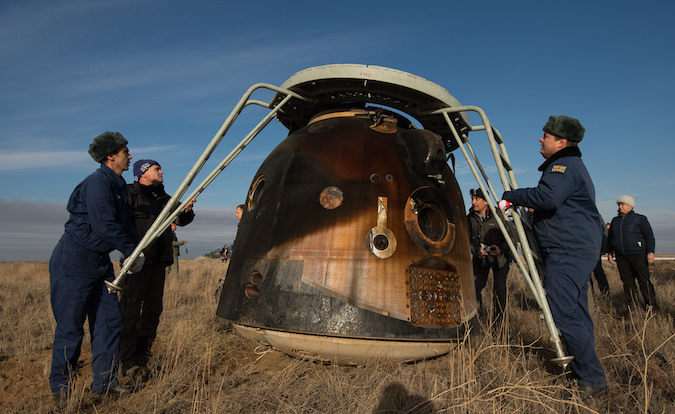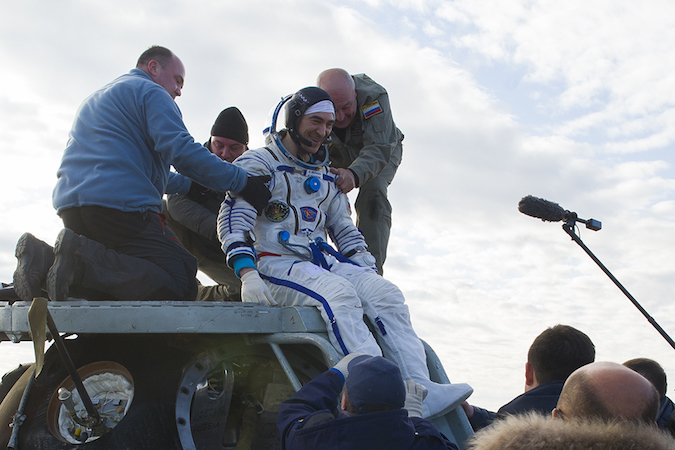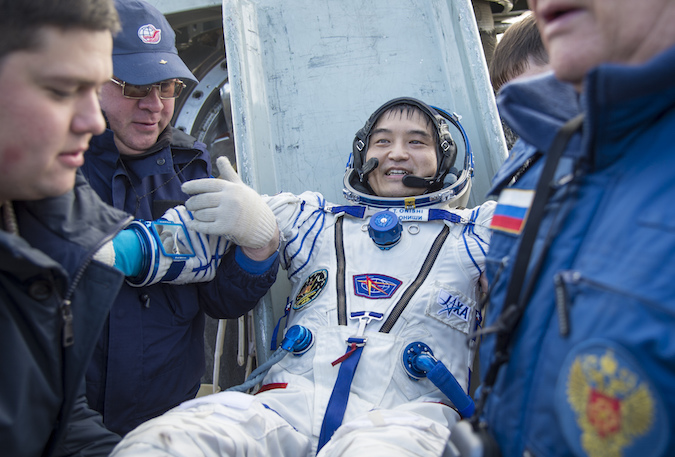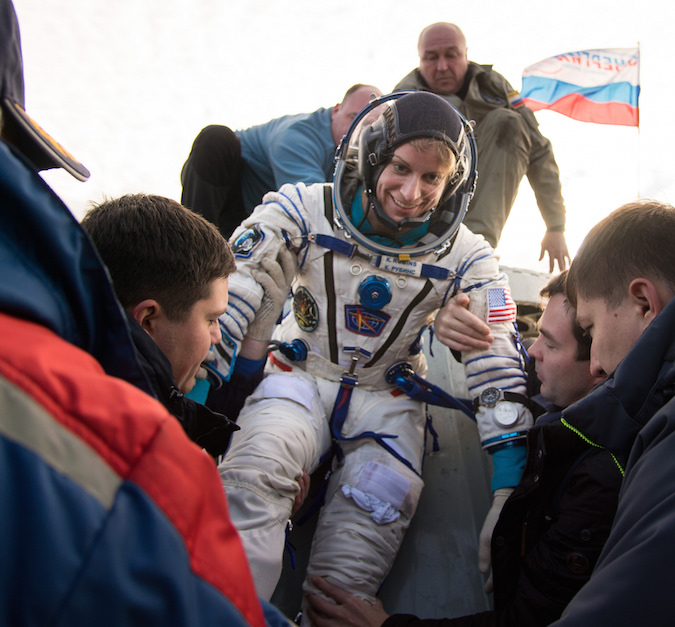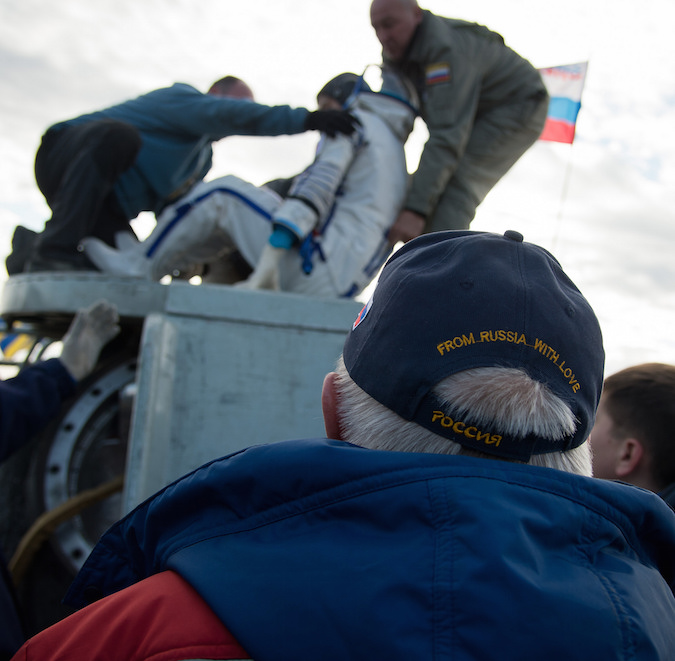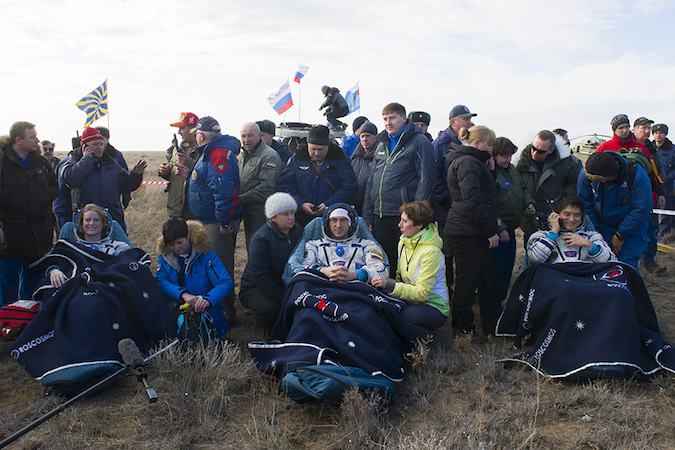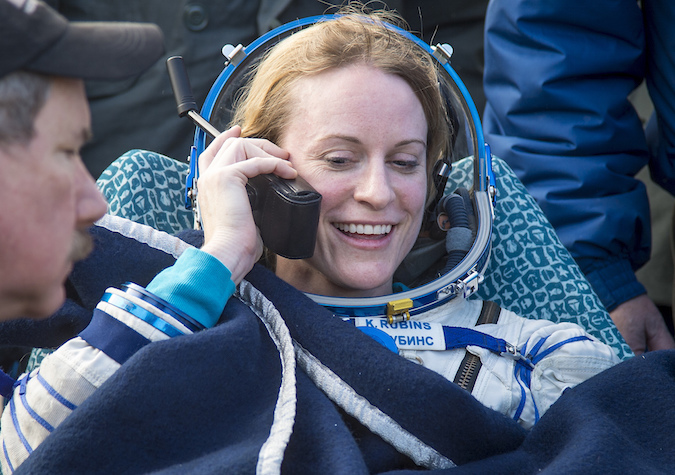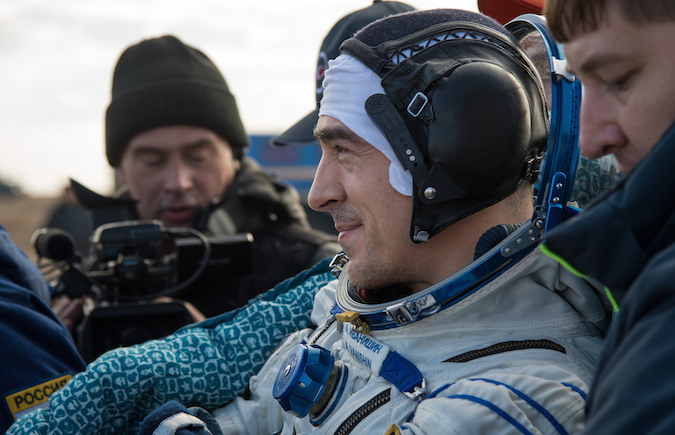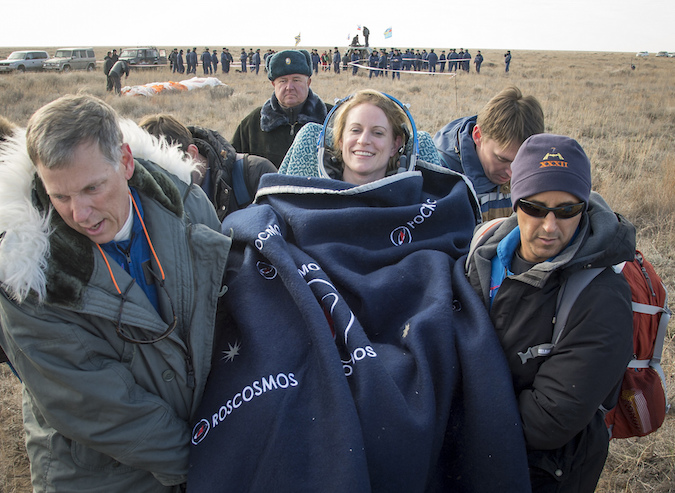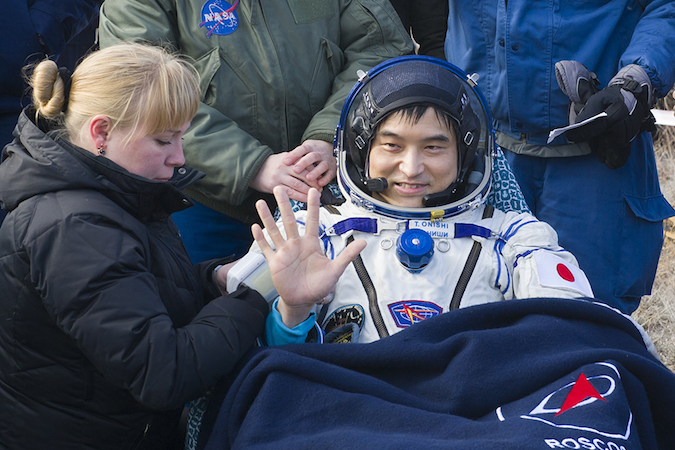 Email the author.
Follow Stephen Clark on Twitter: @StephenClark1.