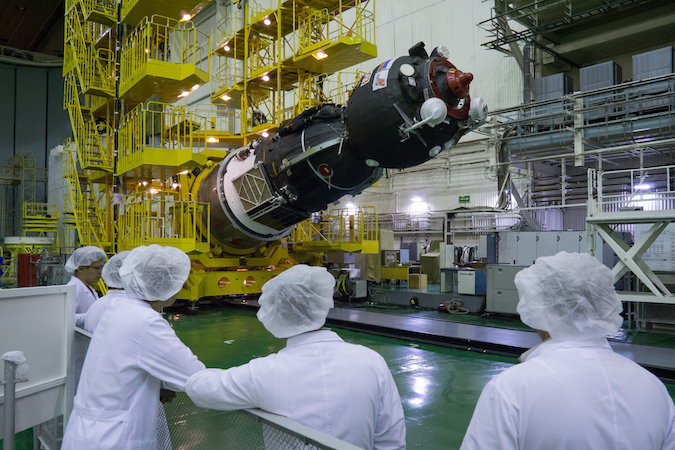 The next launch of a Soyuz spacecraft carrying three space station fliers has been delayed indefinitely after testing at the Baikonur Cosmodrome in Kazakhstan revealed an unspecified technical problem, the Russian space agency announced Saturday.
Soyuz MS-02 commander Sergey Ryzhikov, flight engineer Andrey Borisenko and NASA astronaut Shane Kimbrough had been scheduled for launch from Baikonur on Sept. 23. After a two-day rendezvous, the spacecraft was expected to dock at the International Space Station on Sept. 25.
But in a one-sentence announcement on its web page early Saturday, Roscosmos, the Russian federal space agency, said the launch had been delayed "for technical reasons after tests at the Baikonur Space Center."
It is not yet know how long the Soyuz might be grounded or what impact the delay might have on downstream flights.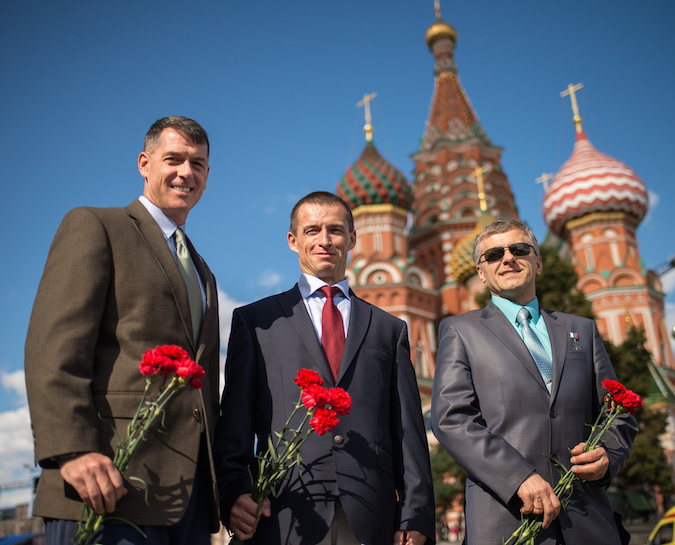 The space station is currently staffed by just three crew members: Soyuz MS-01 commander Anatoly Ivanishin, NASA astronaut Kate Rubins and Japanese astronaut Takuya Onishi, who were launched to the outpost July 6. They've had the station to themselves since Sept. 6 when Soyuz TMA-20M commander Alexey Ovchinin, flight engineer Oleg Skripochka and NASA astronaut Jeff Williams returned to Earth.
The current flight plan calls for Ivanishin, Rubins and Takuya to return to Earth Oct. 30, assuming Kimbrough's crew gets there in time. Their replacements — Soyuz MS-03 commander Oleg Novitskiy, European Space Agency flight engineer Thomas Pesquet and NASA astronaut Peggy Whitson — are scheduled for launch Nov. 15.
NASA managers are awaiting details from the Russians on what might be needed to fix the Soyuz MS-02 spacecraft and when it might be ready for launch. Possible impacts on downstream flights are not yet known.