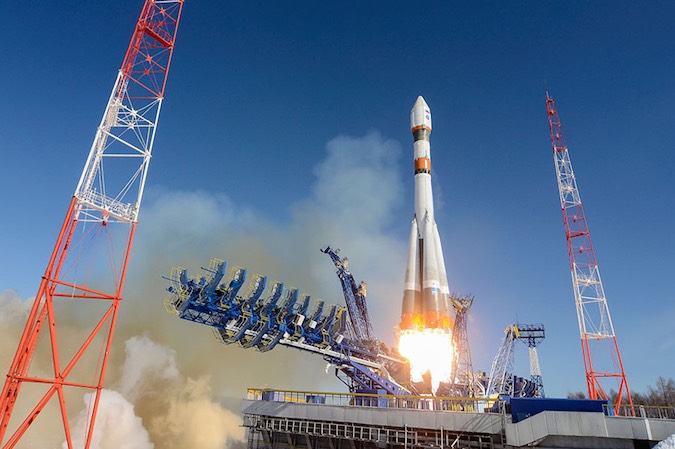 A Russian military spacecraft with a high-resolution digital mapping camera is in orbit Thursday after a successful ascent aboard a Soyuz rocket.
The Soyuz-2.1a rocket lifted off at 0942 GMT (5:42 a.m. EDT; 12:42 p.m. local time) from the Plesetsk Cosmodrome in northern Russia, a military spaceport about 500 miles (800 kilometers) north of Moscow, according to a statement released by the Russian Ministry of Defense.
The launch went normally, Russian defense officials said, and the rocket deployed its secretive payload in orbit less than 10 minutes after liftoff.
U.S. tracking data show two objects attributed to Thursday's flight — the Soyuz rocket's third stage and the Russian military satellite — in an orbit with a low point of around 201 miles (324 kilometers) and a high point of around 333 miles (536 kilometers) with an inclination of 97.6 degrees to Earth's equator.
The satellite lofted Thursday is believed to be Russia's second spacecraft in the Bars-M series of sharp-eyed optical reconnaissance platforms.
The first member of the Bars-M series launched in February 2015 from the same launch pad at Plesetsk, and aboard the same type of Soyuz booster, which features a modernized digital flight control system to replace analog guidance employed aboard earlier versions of Russia's workhorse rocket.
Made by TsSKB Progress in Samara, Russia, the Bars-M satellite's capabilities are classified, but analysts believe it hosts a digital imager, replacing older satellites that carried film cameras that returned to Earth via parachute to be recovered and developed.
The Bars-M satellite's Karat electro-optical camera was developed by the Leningrad Optical Mechanical Association, and the satellite is expected to operate at least five years, according to documents posted on a Russian government procurement website.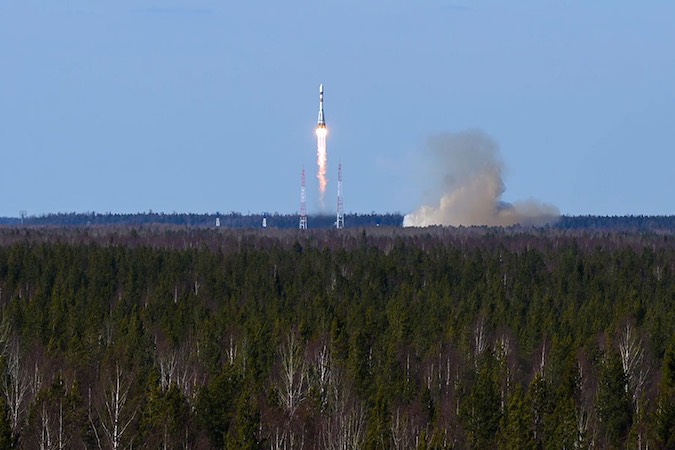 The upgrade allows the Bars-M satellites to remain in orbit longer and send imagery to analysts via radio links.
The last of the old-generation satellites launched in 2005, leaving Russia with a gap in the imaging capability to be filled by Bars-M, which specializes in collecting stereo images to help create maps for use by the Russian military.
The Russian Defense Ministry said Thursday that the new satellite received the designation Kosmos 2515, keeping with the military's naming scheme for defense-related spacecraft.
The Kosmos 2515 satellite is functioning normally after Thursday's launch, and ground controllers are in contact with the spacecraft, the defense ministry reported on its website.
Email the author.
Follow Stephen Clark on Twitter: @StephenClark1.