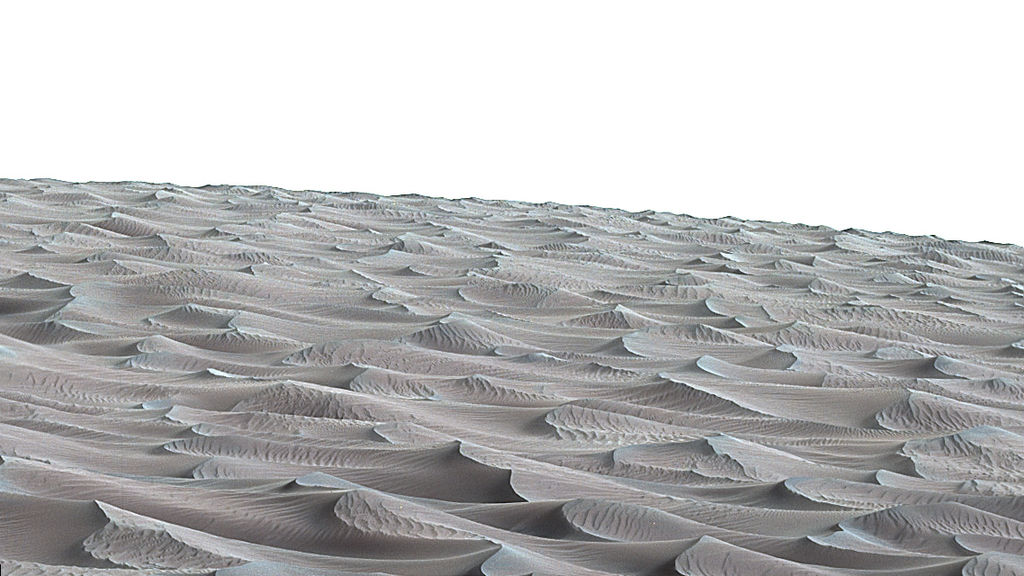 NASA's Curiosity rover is studying sand dunes towering up to two stories tall, returning new images showing a rippled landscape that represents a case of still-active geology on the red planet.
The six-wheeled robot recently arrived at a feature named "High Dune" to begin the dune campaign. High Dune is part of a dune system scientists have dubbed Bagnold Dunes along the northwestern flank of Mount Sharp, a three-mile-high mountain inside Gale Crater, Curiosity's landing site.
The Bagnold Dunes are named for Ralph Bagnold, a British military engineer who pioneered research into how winds transport sand grains in the early 20th century.
See a larger mosaic showing fine details of the dunes taken by Curiosity's Mastcam camera Nov. 27.
NASA says the lighting of the images was adjusted to approximate how the dunes would appear in daytime on Earth.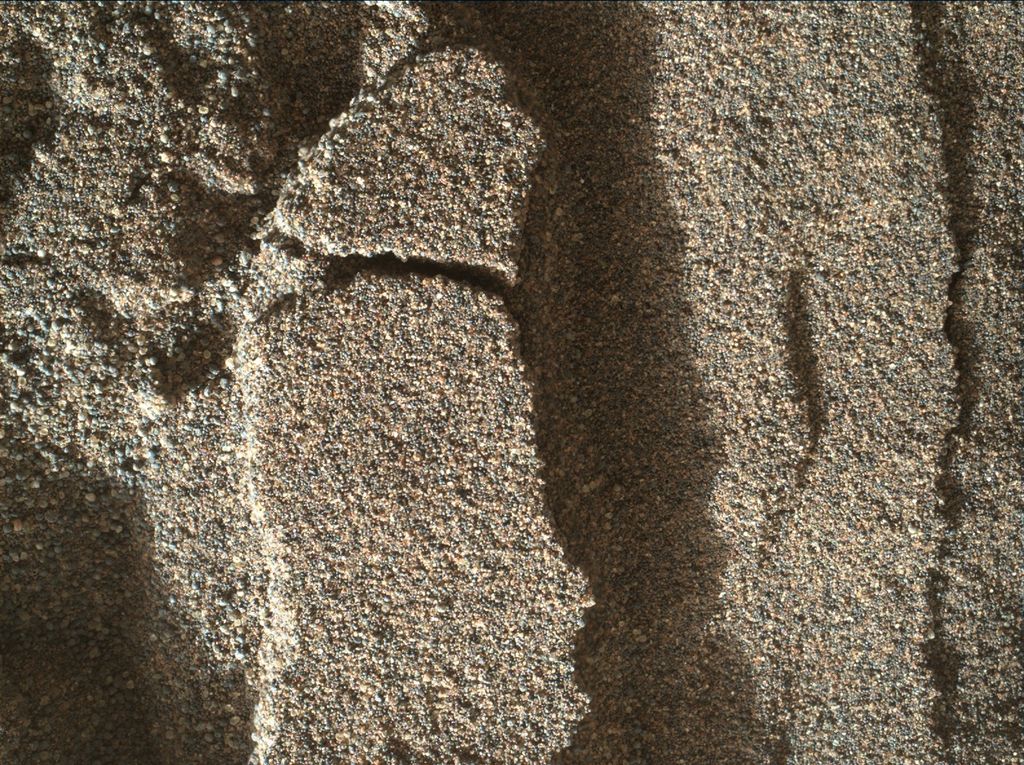 The rover will spend at least several weeks at the dune site, using its wheels to dig into the sand and reveal the textures lying underneath the wind-blown surface. Curiosity will also scoop up sand for delivery into the rover's internal laboratory, according to NASA.
Pits formed in the tracks of Curiosity's wheels revealed finer sand grains than visible on the dune's surface, where winds blow away the smallest particles, leaving the larger grains.
Curiosity is the first spacecraft to study active sand dunes on another planet.
Observations from NASA's Mars Reconnaissance Orbiter, flying several hundred miles above the red planet, show the dunes are moving about 3 feet, or a meter, every year, scientists said.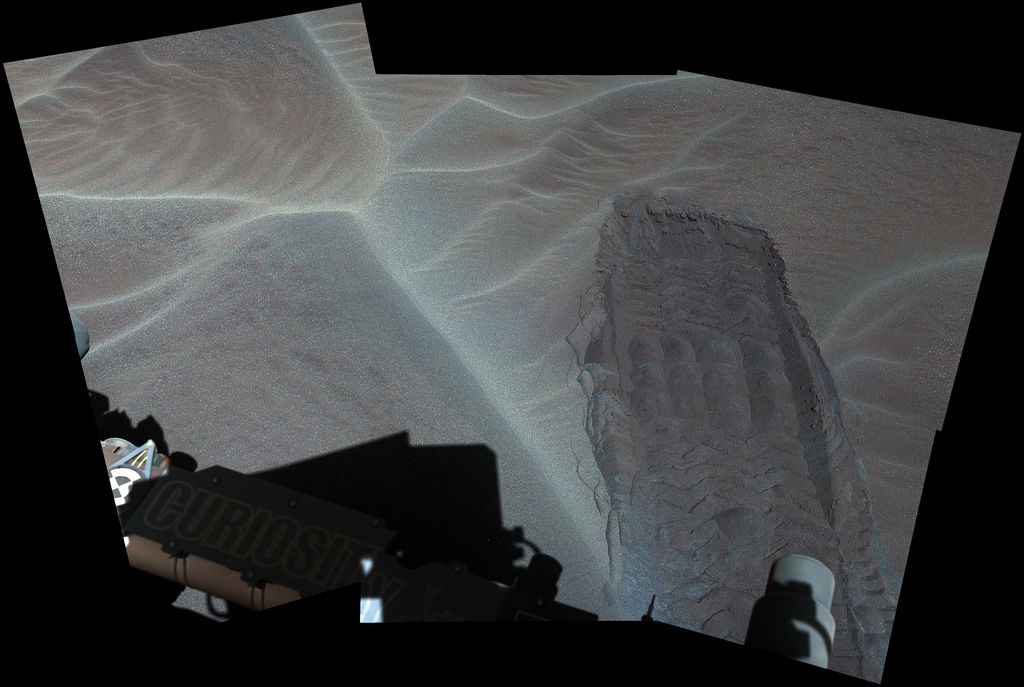 Researchers believe dunes on Mars behave differently than they do on Earth. The surface pressure on Mars is about six-tenths of one percent the pressure on Earth, with Martian gravity three times weaker than Earth's.
"These dunes have a different texture from dunes on Earth," said Nathan Bridges from the Johns Hopkins University's Applied Physics Laboratory, co-leader of the dune campaign planning team. "The ripples on them are much larger than ripples on top of dunes on Earth, and we don't know why. We have models based on the lower air pressure. It takes a higher wind speed to get a particle moving. But now we'll have the first opportunity to make detailed observations."
Learning how dunes form on Mars today will help scientists study what processes shaped sandstones rock layers on the red planet, which are made from dunes that turned into rock long ago.
Curiosity is stopping at the dunes on its trek up Mount Sharp, exploring distinct layers on the way up the mountain to study different eras in Mars' geologic past.
Email the author.
Follow Stephen Clark on Twitter: @StephenClark1.