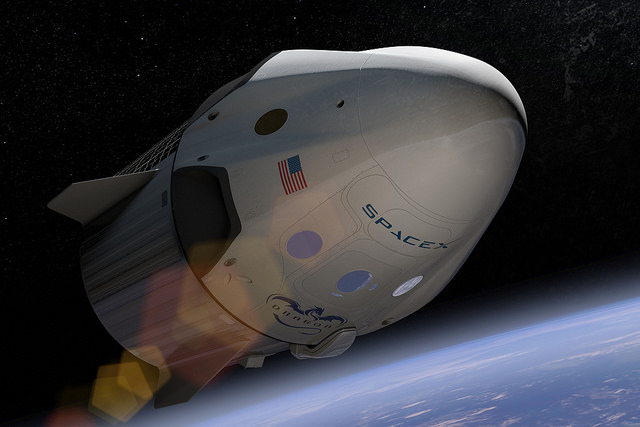 Fresh off a major design review, SpaceX's human-rated Dragon spaceship has received the first of up to six firm mission orders from NASA under the company's $2.6 billion commercial crew contract.
The structure of the commercial crew deals with SpaceX and Boeing give each company at least two — and up to six — operational crew rotation missions to the International Space Station.
Those flights are in addition to unpiloted and crewed demonstration missions by SpaceX's Crew Dragon and Boeing's CST-100 Starliner capsules in 2017.
Boeing received the first mission order in May, soon after the CST-100 spacecraft's critical design review, a milestone NASA officials have said would trigger firm commitments for revenue-earning crew rotation flights.
"It's really exciting to see SpaceX and Boeing with hardware in flow for their first crew rotation missions," said Kathy Lueders, manager of NASA's commercial crew program at the Kennedy Space Center in Florida. "It is important to have at least two healthy and robust capabilities from U.S. companies to deliver crew and critical scientific experiments from American soil to the space station throughout its lifespan."
NASA has not decided which contractor will fly the first operational flight to the space station with a crew, and officials caution the timing of the orders does not necessarily indicate whether Boeing or SpaceX will get the nod first.
Once the companies finish their flight tests, each commercial crew mission will carry four astronauts and up to 220 pounds of cargo. The capsules will remain docked to the space station for up to 210 days, serving as an escape pod for the crew in case of emergency.
Seven astronauts will be able to live long-term on the space station — up from the current six-member crews — once the U.S. spaceships are routinely flying.
"The authority to proceed with Dragon's first operational crew mission is a significant milestone in the commercial crew program and a great source of pride for the entire SpaceX team," said Gwynne Shotwell, president and chief operating office of SpaceX. "When Crew Dragon takes NASA astronauts to the space station in 2017, they will be riding in one of the safest, most reliable spacecraft ever flown. We're honored to be developing this capability for NASA and our country."
SpaceX's crewed missions will lift off on Falcon 9 rockets from launch pad 39A, the former space shuttle complex, at Kennedy Space Center. Boeing plans to use United Launch Alliance's Atlas 5 rocket, which departs from the nearby pad 41.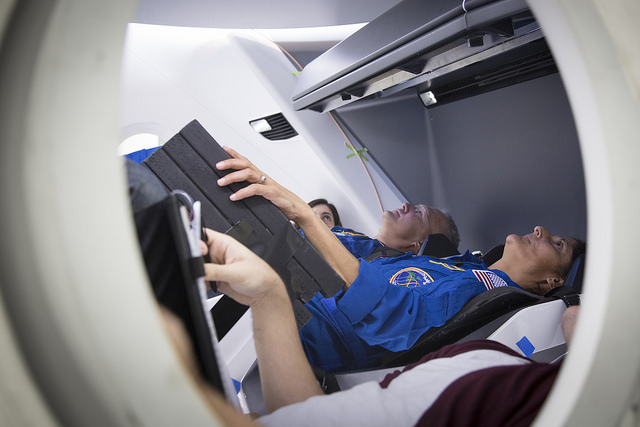 SpaceX says it is on schedule an automated test flight of the Crew Dragon spaceship to the International Space Station by the end of 2016, followed by a crewed demo mission to the station in March 2017 with two NASA astronauts at the controls, according to Benjamin Reed, SpaceX's commercial crew program director.
In between those orbital test flights, SpaceX engineers will refurbish the capsule flown on the uncrewed mission — called Demo 1 — for a high-altitude test of the ship's abort system. SpaceX completed a demonstration of the abort thrusters at ground level during a pad abort test at Cape Canaveral in May.
Reed said the Crew Dragon schedule is "on a good path" in a Nov. 5 presentation to the NASA Advisory Council's human exploration and operations subcommittee.
"When you think about the end of 2016, we're here almost at the end of 2015," Reed said. "We are all on a flight timeline. We're on a mission timeline now as we wrap up design … We expect to get into verifications of requirements immediately in the new year, and we're already working on initial hardware builds."
According to Reed, SpaceX completed the Crew Dragon's critical design review a few weeks ago, a key step when a spacecraft's design is finalized and hardware production is cleared to proceed.
"We spent many hours throughout the year reviewing and assessing with NASA, getting their comments on feedback," Reed said. "We then did dump a full set of documents and material — I think it was about 1,800 files we delivered — that becomes our baseline set of material … But the close of the review went very well."
A "delta" critical design review in December will close out a few open items left over from the first review, Reed said.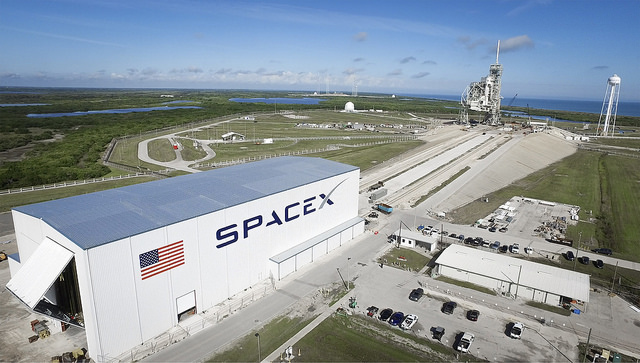 SpaceX is preparing a prototype Crew Dragon spaceship — the same capsule used on a pad abort test in May — for propulsive landing tests at the company's development facility in Central Texas, Reed said.
The craft will initially fly on short, low-altitude tests to prove out the capsule's rocket-powered descent system using SuperDraco jetpacks, the same thrusters that would whisk the ship away from a failing launch vehicle.
SpaceX says the first Crew Dragon flights with astronauts will land under parachutes in the ocean, much like the company's cargo vehicles return to Earth today.
But the Crew Dragon spaceship is heavier than the cargo version, Reed said, and that required engineers to add a fourth main parachute to the capsule.
"It actually allows us to use the same chutes that we've been using that are tried and true on the cargo vehicle," Reed said. "It gives us the lift that we need using four."
The abort test at Cape Canaveral in May employed three main parachutes, and Reed's update to the NASA Advisory Council was the first time the company publicly acknowledged the change.
"It lets us work with that (parachute) vendor and lets us work with that design," Reed said. "The configuration of the chute is very good. Think of it as a safety and reliability enhancement."
SpaceX and Boeing officials acknowledge the schedule is tight to begin launching crews by the end of 2017, and managers are keeping an eye on how the commercial and government teams — sometimes with vastly different cultures — mesh as the crew program heads toward flight.
"We've been involved in every NASA human spaceflight program that they've had, so our culture has grown up together," said John Mulholland, Boeing's CST-100 Starliner program manager. "That's good and bad because with a fixed-price development program, you've got to make sure you operate at pace. You've got to do all the right things, but you've got to operate at pace."
While SpaceX targets March 2017 for the first flight of astronauts aboard the Crew Dragon, Boeing managers say their schedule calls for the first crewed test mission in September 2017.
"We don't have much schedule flexibility," Mulholland said Nov. 5. "To be quite frank, for the schedule to work, there has to be a limited amount of discovery in the integrated (test) campaign. We know there's going to be some.
"Obviously, if you end up with a significant issue in that campaign, then you're going to stand down and you're going to go take care of it, and the schedule is going to be what the schedule needs to be," Mulholland told the NASA advisory committee.
Besides the technical hurdles, Reed and Mulholland agreed a major threat to the commercial crew program's 2017 schedule goal is pleasing NASA, which sets the program's requirements and manages certification of each spacecraft for human passengers.
"It's just the sheer volume (of work)," Reed said. "There's a lot going on, and there are a lot of people. The NASA-to-SpaceX ratio of folks is probably fairly high. I think the real challenge is making sure all those relationships keep moving, whether it's in ECLSS (environmental control and life support systems), or structures, or something on Falcon, or something in operations, all of these groups have critical roles."
NASA officials have said they will not compromise crew safety in their analyses.
Boeing and SpaceX engineers will deliver the results of their tests to NASA in the run-up to the first orbital test flights, and the space agency's safety reviewers and engineers will pore over the data before allowing NASA astronauts to fly on the commercial spaceships, and before permitting the capsules to approach the space station.
"The real challenge is going to be when we start rolling out of these tests, and we have the documentation that we feel is adequate — what we said we would provide — and then it gets delivered to NASA," Mulholland said. "A: The timeframe for the turnaround is going to be incredibly challenging, and B: That's when you start having some of the hard discussions of, 'I'd like some more analysis, or have you looked at this and that.'
"That could consume you if it's not managed well," Mulholland said. "That's one of the risks. When it's time for someone to sign their name, it gets more challenging."
Email the author.
Follow Stephen Clark on Twitter: @StephenClark1.