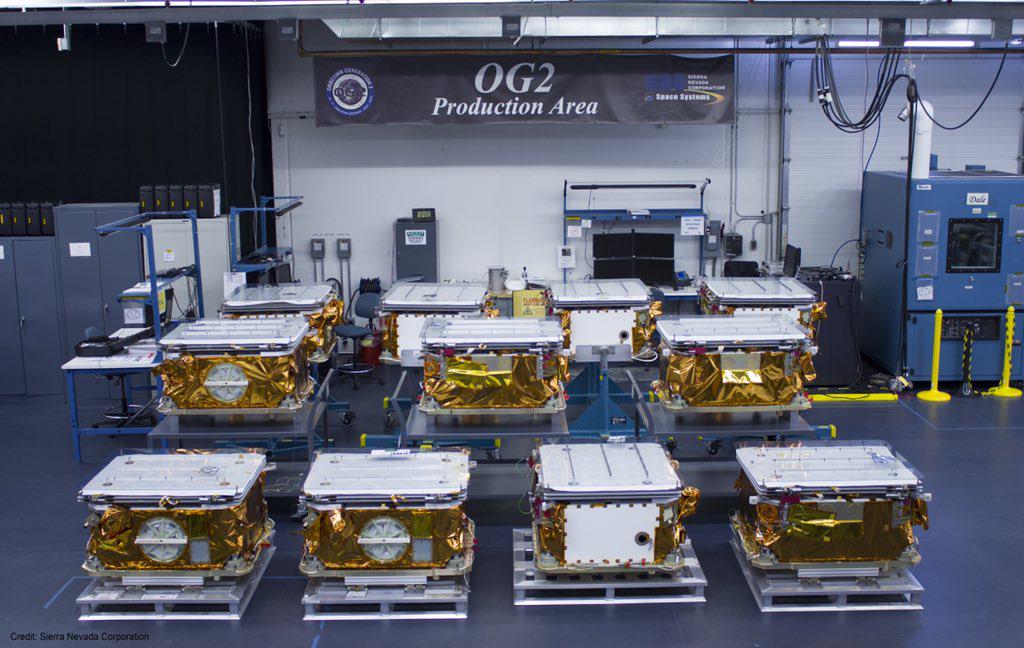 The first shipment of Orbcomm's 11-satellite payload for the Falcon 9 rocket's first flight since a June launch failure has arrived at Cape Canaveral, and the rest of the spacecraft will reach the Florida spaceport in the coming days, Orbcomm officials said Thursday.
The liftoff is expected in December aboard SpaceX's return-to-flight mission, and the maiden launch of an uprated version of the Falcon 9 booster designed to lift heavier payloads into space.
"We are now planning around a December launch roughly four to five weeks from today," said Marc Eisenberg, CEO of Orbcomm, in a quarterly earnings call with investment analysts Thursday. "While there's still some work to do, mostly from the SpaceX side, December is achievable as long as their preparations continue to go well."
The first six spacecraft due to fly on the launch have arrived at SpaceX's payload processing facility at Cape Canaveral, with another five due to depart their manufacturing facility near Denver in a few days, Eisenberg said.
The multi-satellite adapter ring, made by Moog, that will dispense the 11 Orbcomm second-generation, or OG2, spacecraft on the launch is also being prepared for liftoff at Cape Canaveral.
Components of the Falcon 9 booster itself are still awaiting shipment from SpaceX's Central Texas test facility, where they are finishing up qualification testing, to Cape Canaveral.
Upgrades set to to fly first on the Orbcomm mission include "full-thrust" Merlin engines rated for higher thrust levels, bigger upper stage propellant tanks, and densified kerosene fuel. The design changes raise the Falcon 9's lift capacity by about 30 percent.
With the Falcon 9 grounded since its June 28 launch failure, which SpaceX blames on a structurally deficient strut inside the rocket's upper stage oxidizer tank, the Orbcomm mission will be both a return-to-flight launch and a critical debut of the company's latest rocket iteration.
But Eisenberg is confident going into the launch.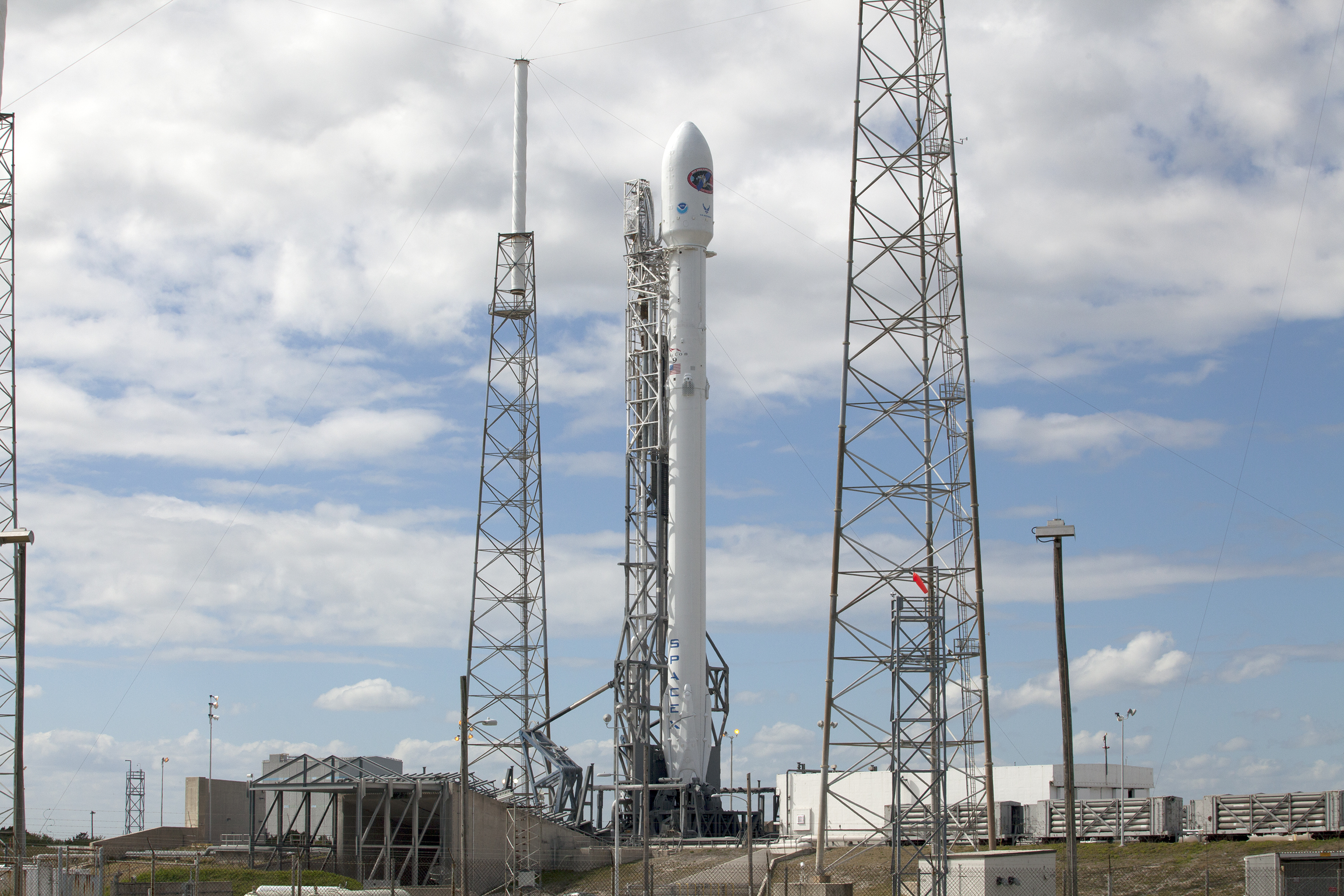 "SpaceX and their team have conducted a comprehensive investigation over the last few months to ensure the readiness of the Falcon 9's return-to-flight," Eisenberg said. "Considering the huge focus SpaceX has placed on this launch, and the fact that return-to-flight missions generally have more favorable success rates than those following normal missions, we have full confidence in SpaceX and believe this is our best opportunity to launch."
SpaceX and Orbcomm announced in October the 11-satellite mission, which is heading for low Earth orbit approximately 400 miles in altitude, will be first in line when the Falcon 9 launch queue resumes.
The decision pushed the launch of SES 9, a large telecommunications satellite heading for geostationary transfer orbit stretching more than 22,000 miles above Earth, until at least late December.
The low-altitude orbit targeted on the Orbcomm flight requires a single burn of the Falcon 9's upper stage Merlin 1D engine, not two firings as needed on geostationary launches like SES 9's mission.
"Looking at it from Orbcomm's point of view, we have an opportunity to get launched and kick off new OG2 services that customers have been planning on for quite some time," Eisenberg said, adding that the mission enables Orbcomm's AIS vessel tracking service to go from periodic to near-realtime coverage and keeps the spacecraft out of cold storage at Sierra Nevada Corp., the OG2 satellite manufacturer.
"From SpaceX's perspective, we are an ideal candidate for the first launch of the newly-updated Falcon 9," Eisenberg said. "Even with 11 satellites, the mass to orbit is nearly 50 percent less than other Falcon 9 missions providing substantial performance margins."
Officials said the Falcon 9's upper stage engine will conduct a re-ignition experiment after releasing the 11 Orbcomm payloads about 14 minutes after liftoff, verifying the relight system works before flying satellites that require the capability.
SpaceX has successfully launched several payloads on two-burn missions using the previous Falcon 9 configuration.
Orbcomm, a New Jersey-based company specializing in asset and maritime tracking via satellite, launched six identical satellites on a Falcon 9 flight in July 2014. The 11 satellites set to go in December complete the company's second-generation constellation.
"From here forward, the satellites will be tested to verify proper operation after transit, fueled, then attached to the Moog dispenser, which once launched is used to dispense the satellites into orbit," Eisenberg said. "The final satellite operation is to encapsulate the satellite stack into the Falcon 9 fairing."
Eisenberg said he expects to announce a specific launch date "in a couple of weeks," but a December launch would be late at night.
"If we launch in December as expected, break out the coffee," Eisenberg said. "Looks like a late evening event, great for spectators."
Email the author.
Follow Stephen Clark on Twitter: @StephenClark1.