Less than a week after publishing the results of an independent investigation into last year's Antares rocket failure, NASA has released dramatic new photos of the catastrophic crash just after liftoff from Wallops Island, Virginia.
The space agency posted a handful of photos of the failure shortly after the ill-fated Oct. 28, 2014, Antares launch, but NASA uploaded 27 new images to its Flickr account this week, showing the 14-story rocket consumed in a fireball and plummeting back to the ground just northeast of the launch pad moments after its blastoff at dusk.
Some of the photos were captured by remote cameras placed near the launch pad on Virginia's Eastern Shore.
The failure began in one of the Antares rocket's two AJ26 engines, when a spinning rotor inside a liquid oxygen turbopump contacted another component inside the powerplant, triggering an explosion, according to engineers.
NASA investigators traced the cause of the mishap to one of three sources: an engine workmanship fault in turbine housing bearing bore of the liquid oxygen turbopump, a design flaw in engine's hydraulic balance assembly and thrust bearings, or foreign object debris that was ingested into the engine.
Orbital ATK, which owns the Antares rocket, concluded the most likely cause was a machining error in the turbine housing, one of NASA's three possible causes.
Read our earlier story on the failure investigations.
Download all of NASA's images of the October 2014 Antares launch.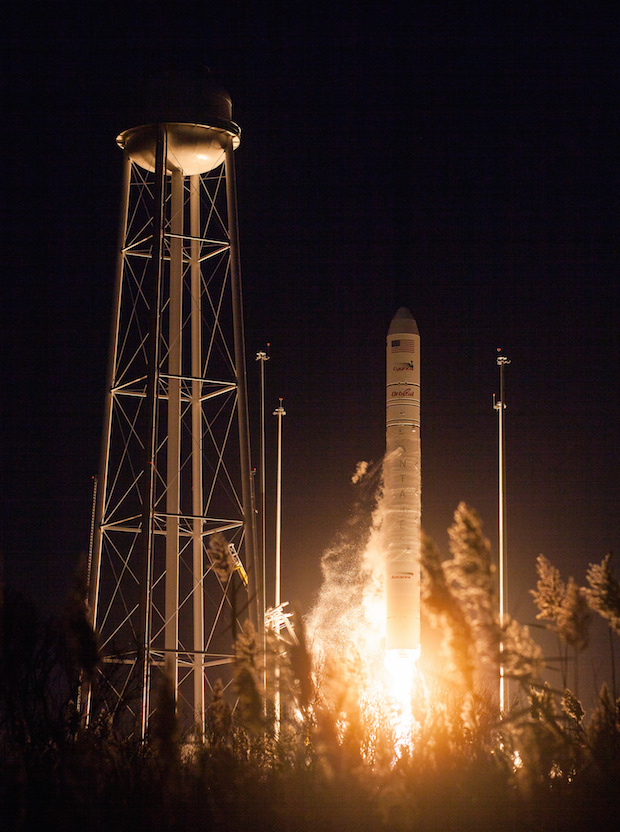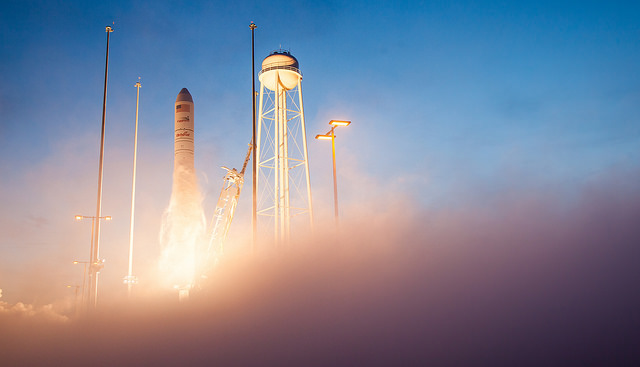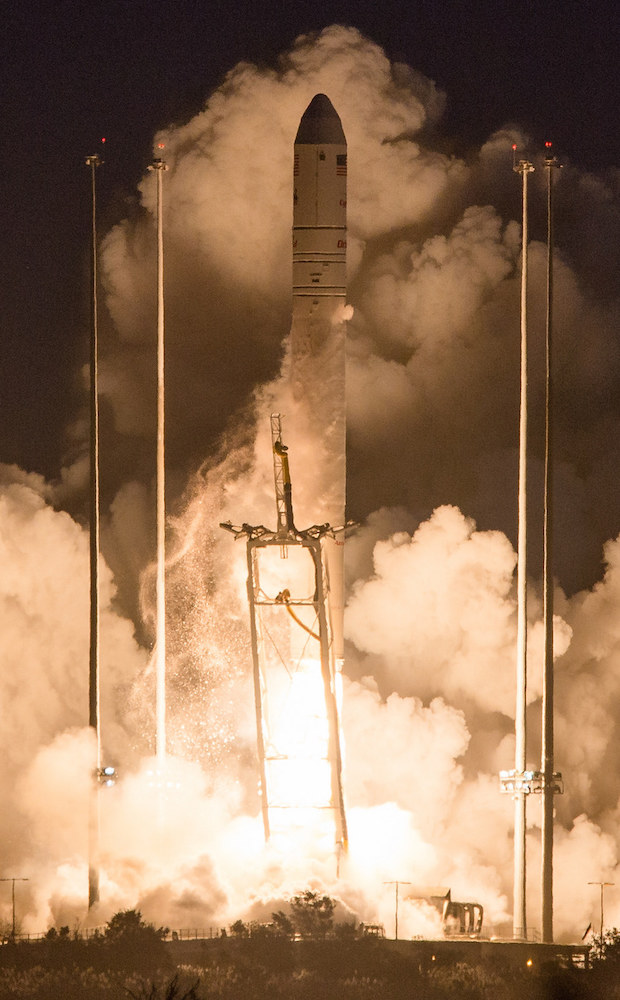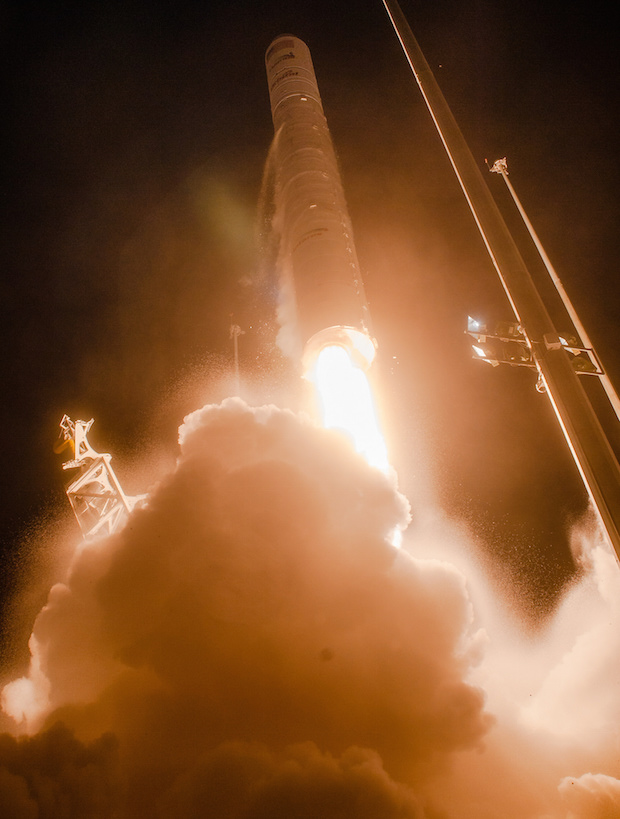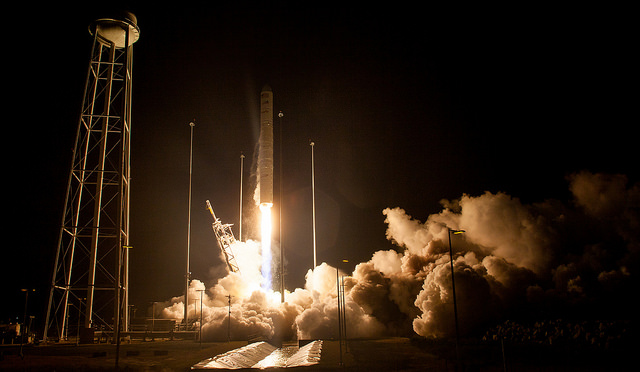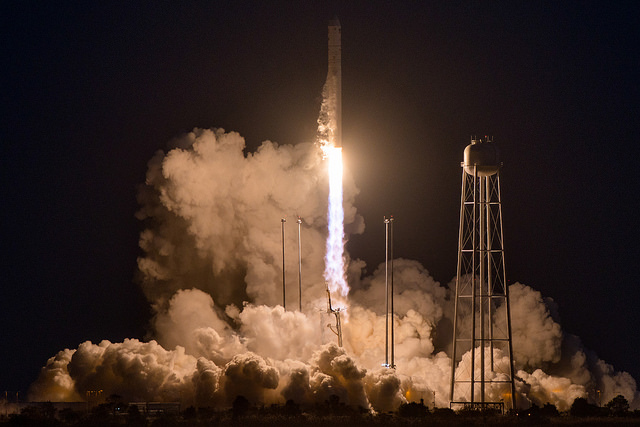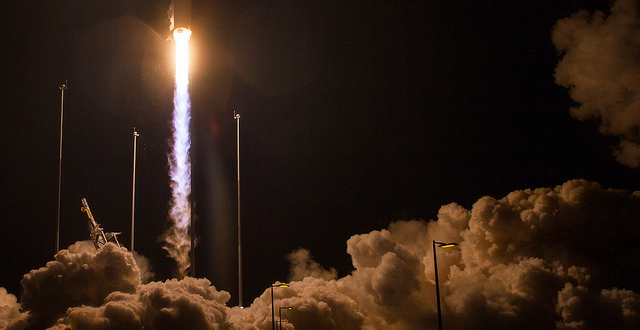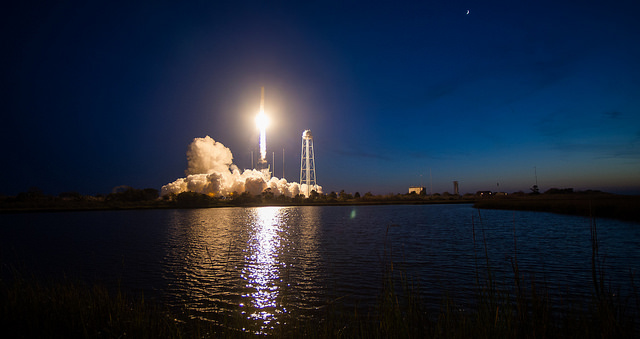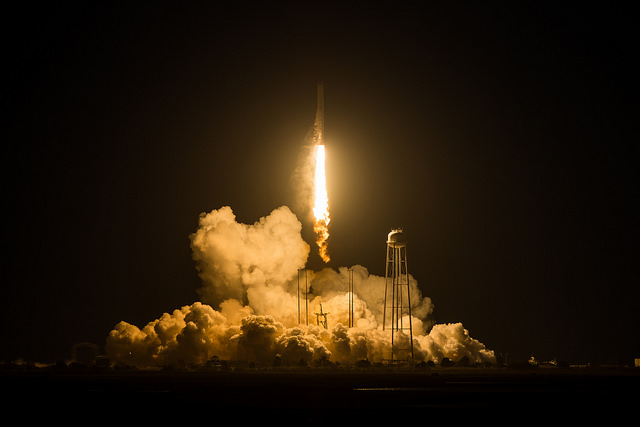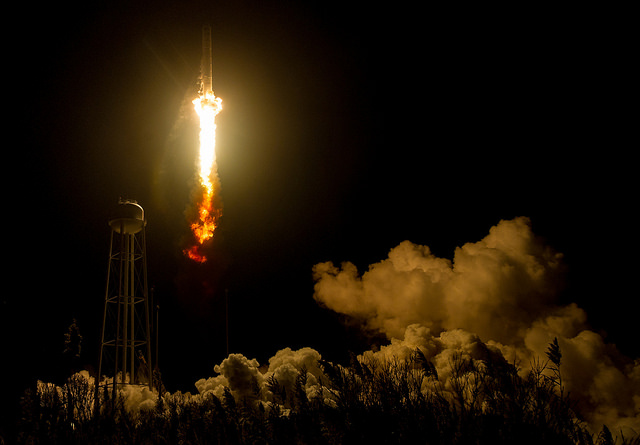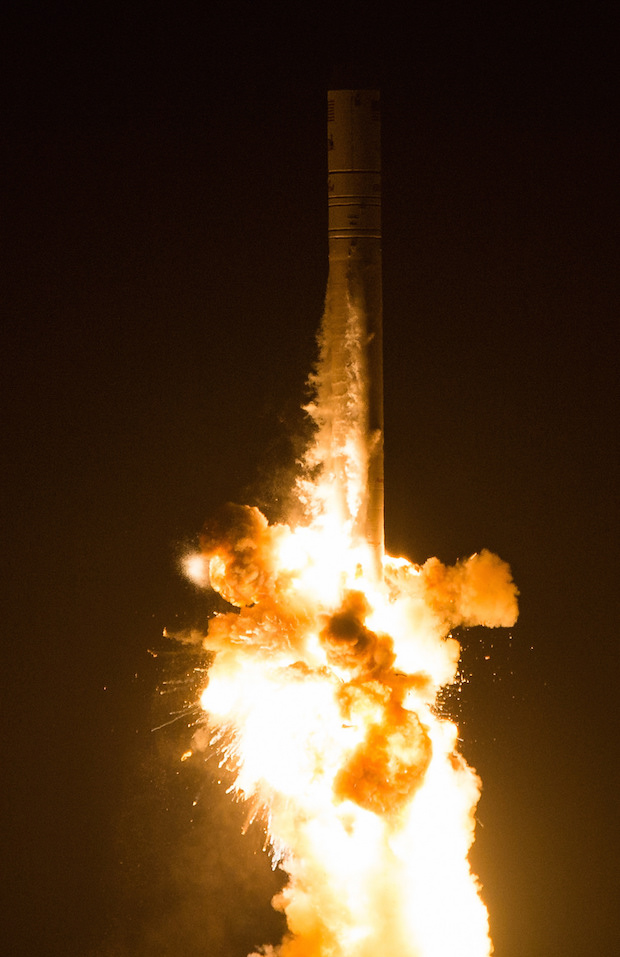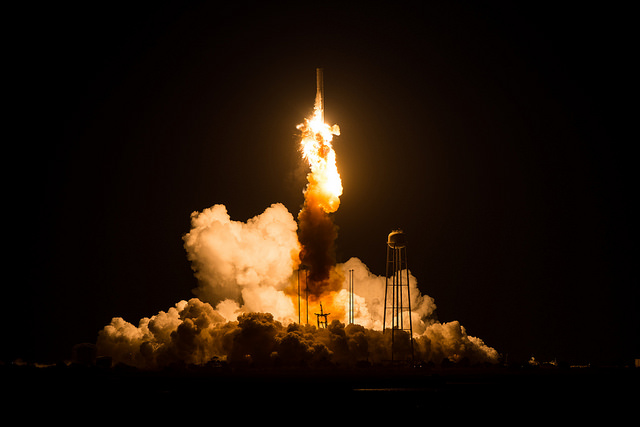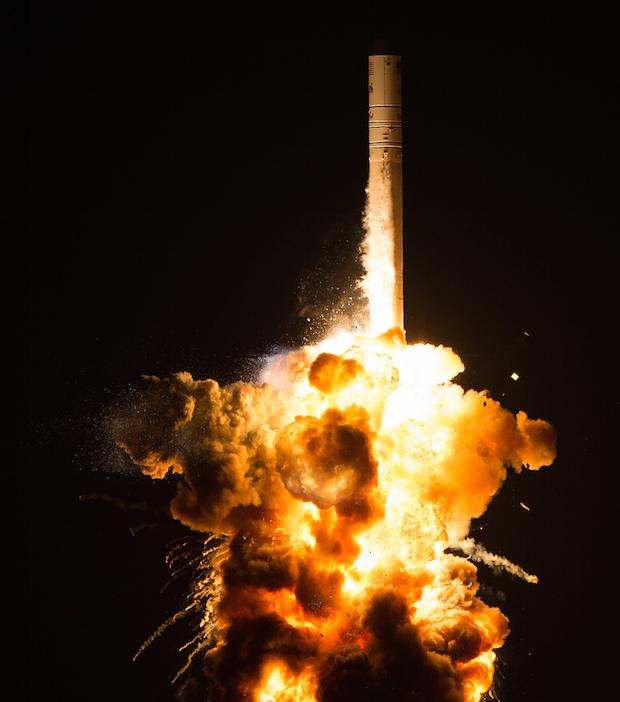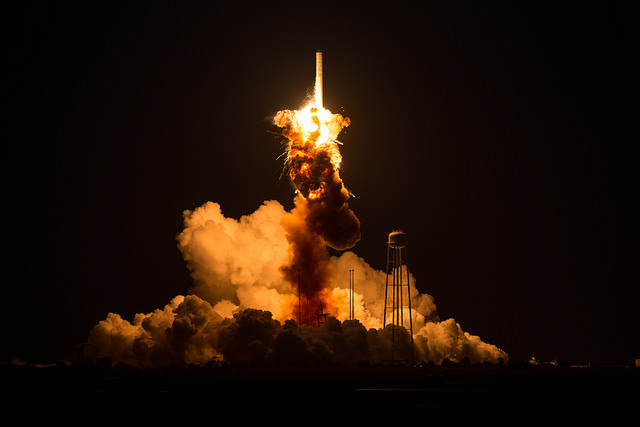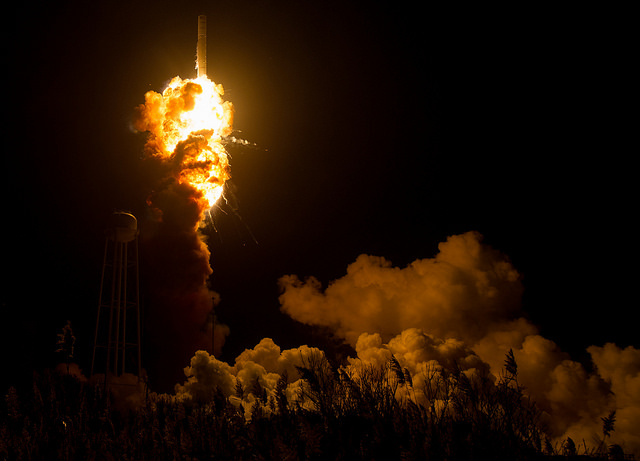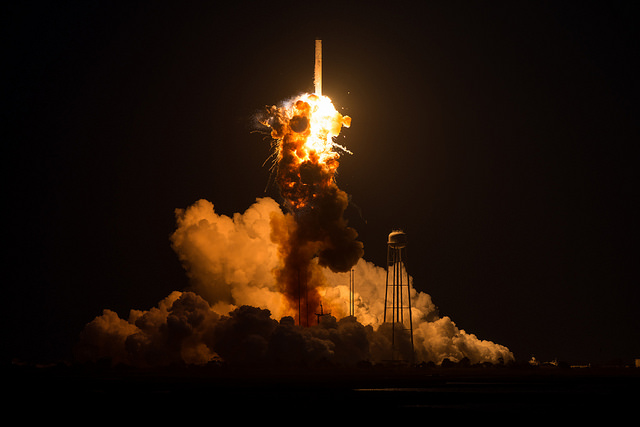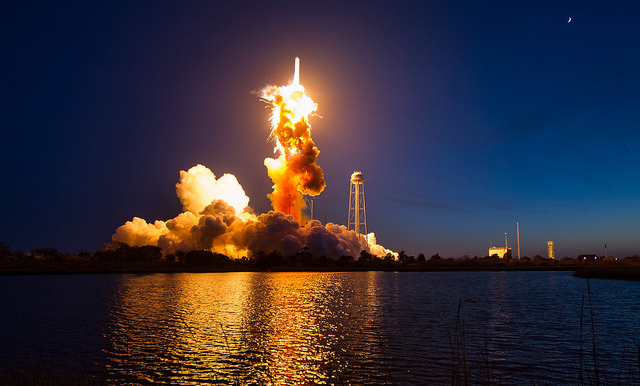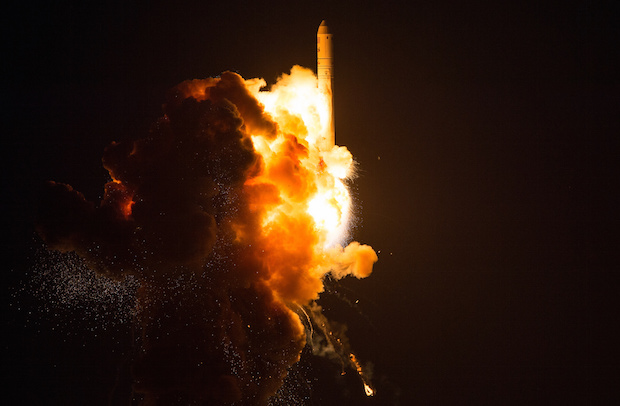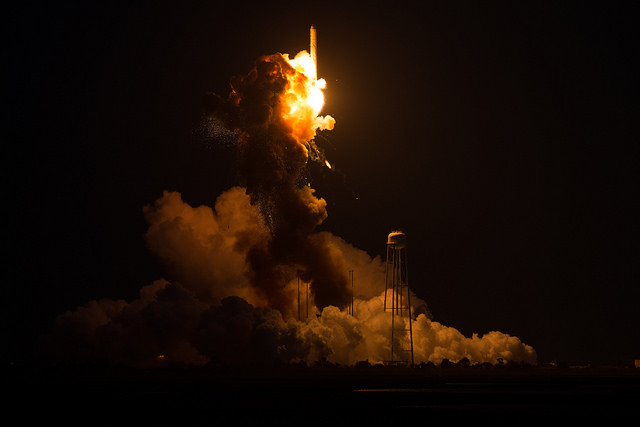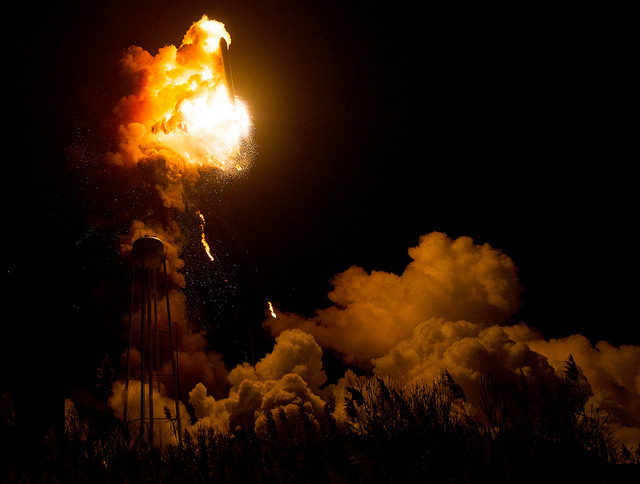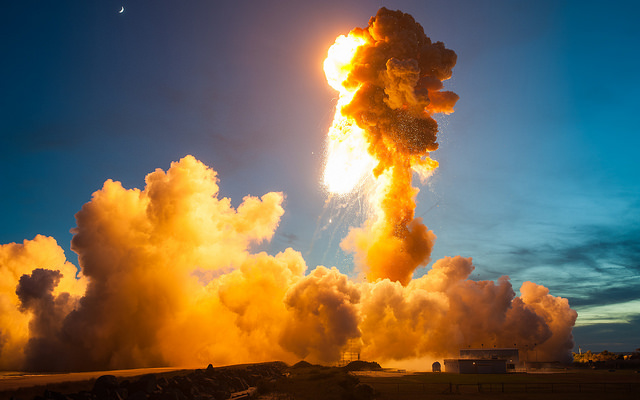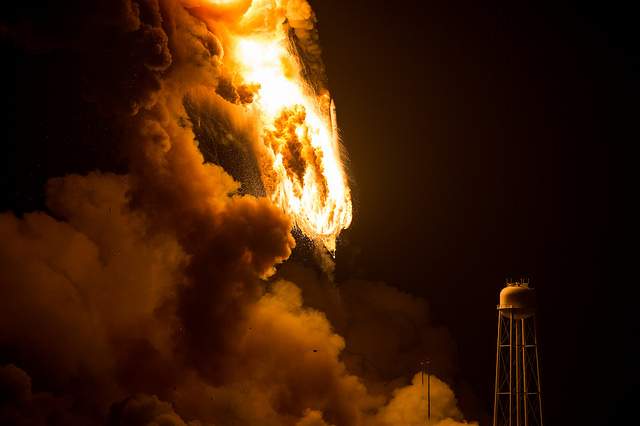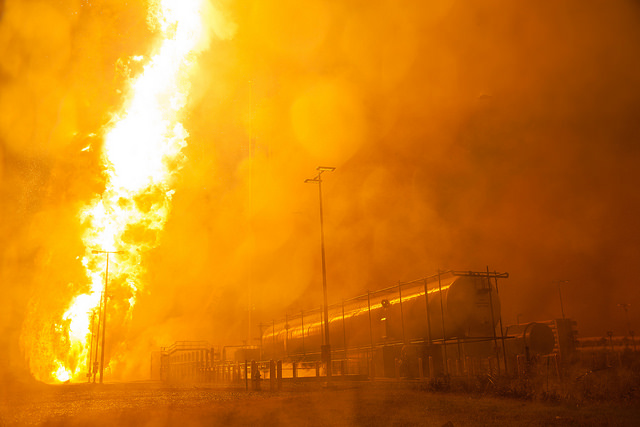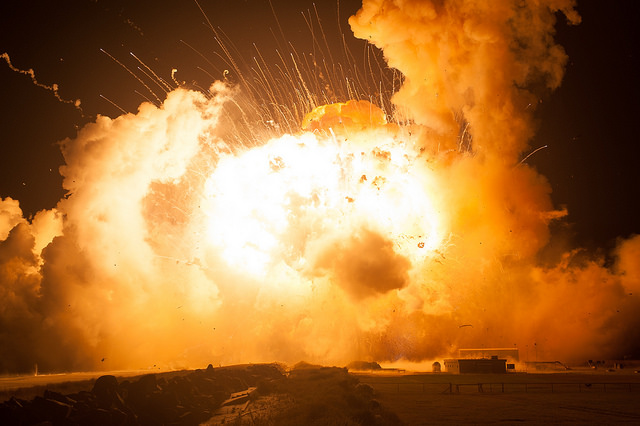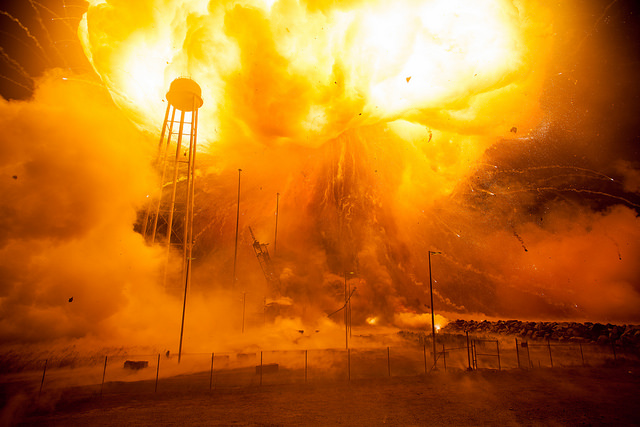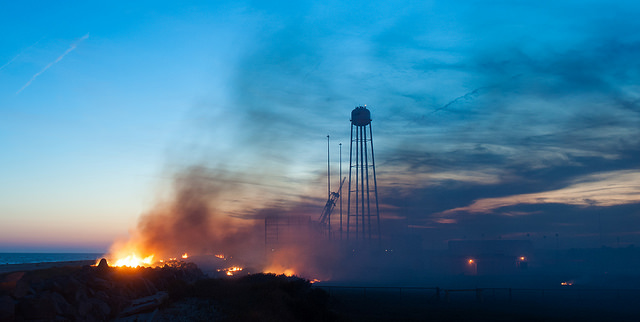 Email the author.
Follow Stephen Clark on Twitter: @StephenClark1.