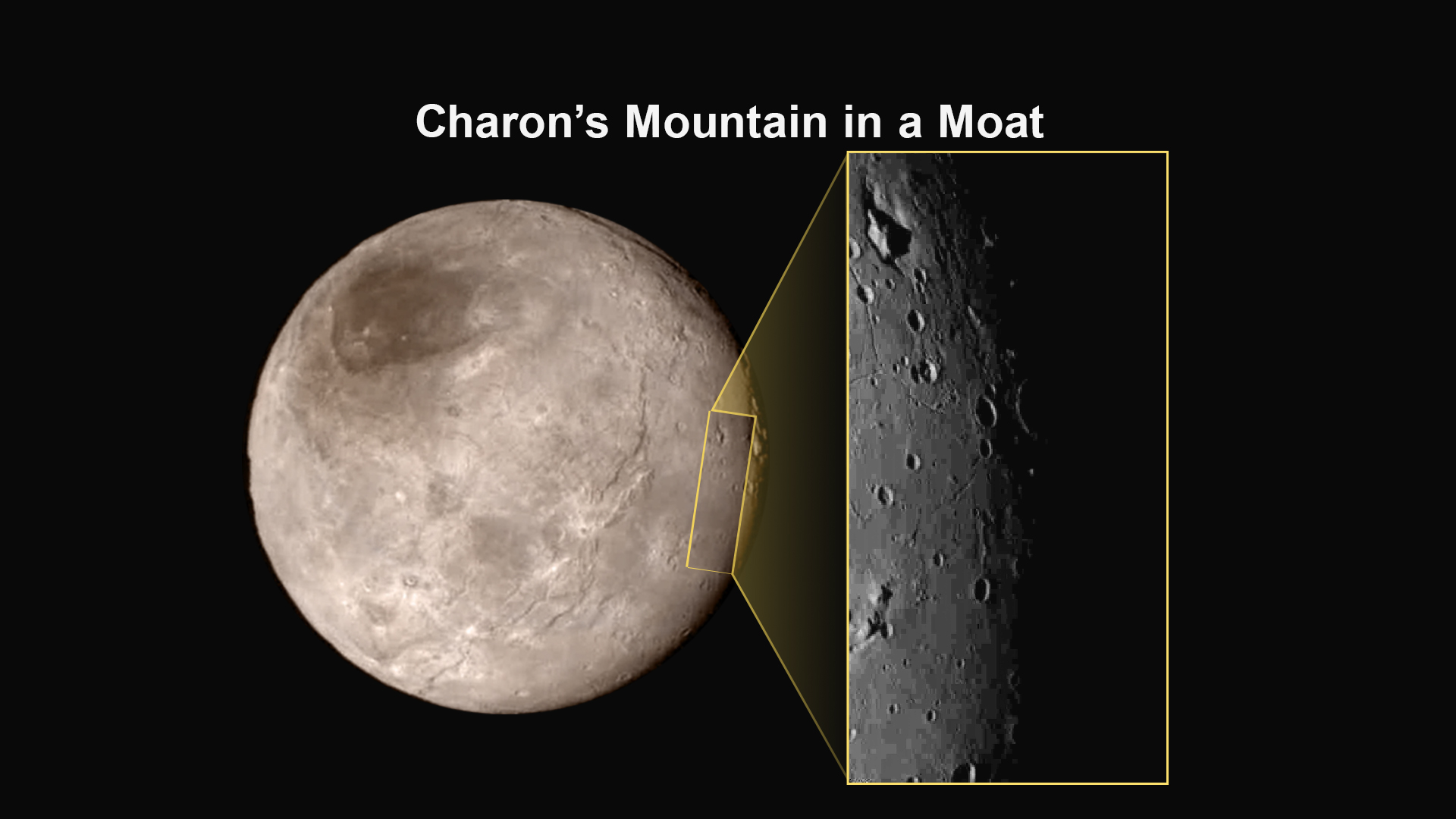 A day after revealing mind-boggling ice mountains on Pluto, researchers from NASA's New Horizons mission on Thursday released a detailed view of its companion Charon, showing a frozen, lightly-cratered world with an intriguing landform scientists have dubbed a 'mountain in a moat.'
The long-range imager aboard New Horizons recorded the view of Charon near the moon's day-night terminator about 90 minutes before Tuesday's flyby of Pluto. New Horizons was about 49,000 miles (79,000 kilometers) away when it captured the photo.
The feature at the upper left of the inset is a mysterious mountain surrounded by a depression, NASA says.
New Horizons is downlinking data in compressed formats, so scientists expect sharper views in the coming weeks. It will take 16 months for all of the flyby data to trickle back to Earth at a few kilobits per second.
NASA plans to release more science data and imagery from New Horizons' encounter in a press conference at 1 p.m. EDT (1700 GMT) Friday.
Email the author.
Follow Stephen Clark on Twitter: @StephenClark1.