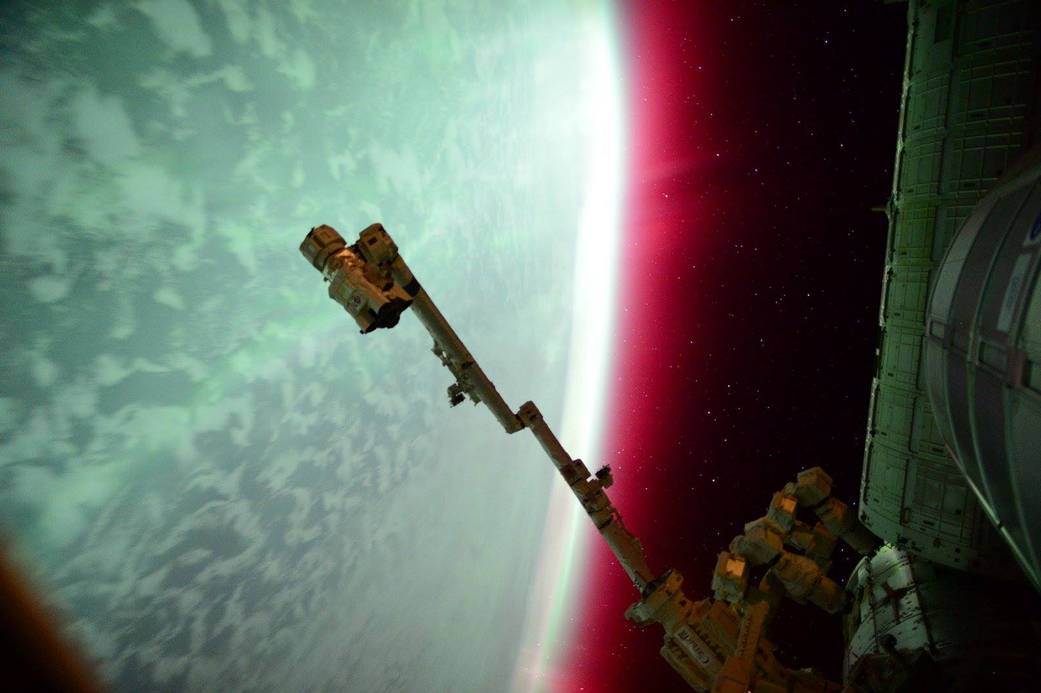 From a perch more than 250 miles up, astronaut Scott Kelly got a bird's-eye view of this week's spectacular auroral display that enraptured skywatchers around the world.
Triggered by an intense shower of high-energy particles from the sun, the light show came in shades of green, purple and even red, a color Kelly tweeted he had never seen in an aurora before.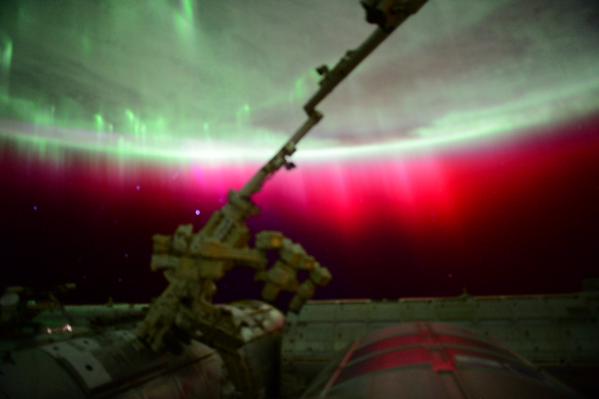 Kelly, a retired U.S. Navy test pilot, is three months into a nearly year-long mission on the International Space Station, and he is sharing views of cities, stunning landscapes with the hashtag #EarthArt and glimpses of life aboard the orbiting research lab.
Russian cosmonaut Mikhail Kornienko is joining Kelly on the marathon space mission. A third crew member, veteran cosmonaut Gennady Padalka, is in command of the space station and is due to return to Earth in September.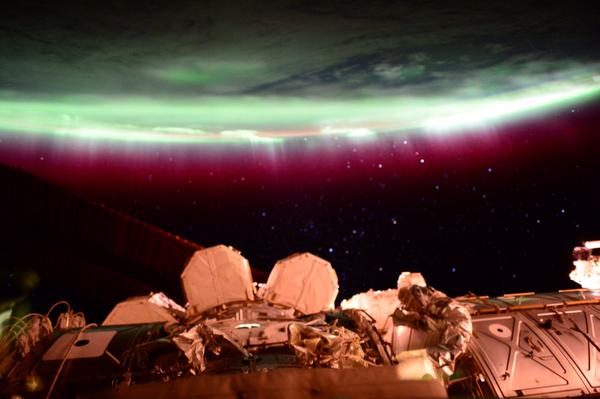 The three-person crew is gearing up for the arrival of an unmanned SpaceX Dragon cargo craft June 30. The supply ship is due for liftoff from Cape Canaveral on Sunday.
Kelly also posted a time lapse video of the aurora on Twitter.
Yesterday's #aurora was an impressive show from 250 miles up. Good morning from @space_station! #YearInSpace https://t.co/wZJOxrD0EQ

— Scott Kelly (@StationCDRKelly) June 23, 2015
Email the author.
Follow Stephen Clark on Twitter: @StephenClark1.