An Ariane 5 rocket fired into space from a tropical spaceport in French Guiana on Wednesday, successfully delivering two television broadcast satellites into high-altitude orbits for DirecTV and Sky Mexico.
Crowned with the DirecTV 15 and Sky Mexico 1 communications satellites, the 18-story rocket lit its Vulcain 2 main engine, passed a final preflight health check, then ignited two powerful solid rocket boosters to climb away from the Guiana Space Center at 2116 GMT (5:16 p.m. EDT; 6:16 p.m. local time).
The Ariane 5 arced eastward from the launch base a few minutes before sunset, burning more than 5 tons of liquid hydrogen, liquid oxygen and pre-packed solid propellant per second to escape the bonds of gravity. The rocket shed its twin strap-on boosters and nose cone, then the rocket's upper stage disengaged for an engine burn to guide the DirecTV and Sky Mexico payloads into orbit.
Stacked together with a dual-payload adapter during launch, DirecTV 15 and Sky Mexico 1 deployed from the Ariane 5's upper stage one at a time, completing the operational part of the flight sequence about 38 minutes after liftoff.
Arianespace hailed the launch as a success, completing the launch company's fourth mission of the year. It was the 79th flight of an Ariane 5 rocket since 1996, and the launcher's 65th straight success.
The rocket aimed for an geosynchronous transfer orbit with a high point of 22,236 miles, a low point of 155 miles and an inclination of 6 degrees. Stephane Israel, Arianespace's chairman and CEO, said data from the Ariane 5 rocket showed the mission hit its target.
Spacecraft officials said ground controllers received signals from both satellites, confirming their health after the launch.
"Thank you Arianespace for the best and most reliable launcher in the world," said Phil Goswitz, DirecTV's senior vice president of space, communications and video, in remarks after the launch. "Wow, a double header. We had two DirecTV satellites on that rocket tonight. It gets the adrenaline pumping and the heart pounding."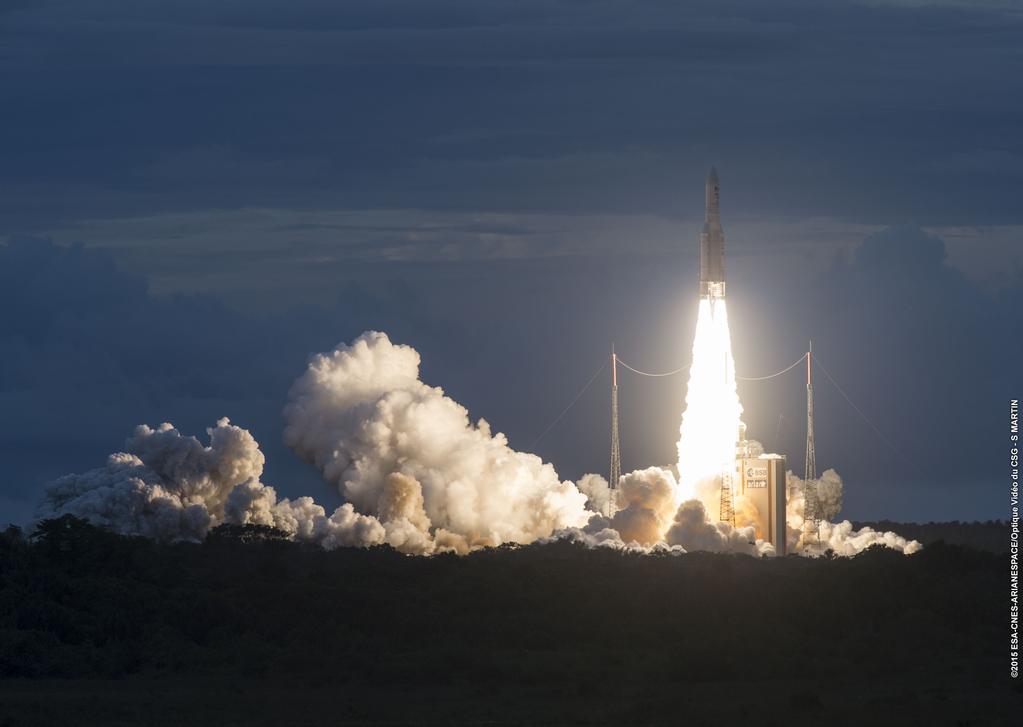 The Ariane 5's upper stage was programmed to conduct experimental maneuvers after releasing the flight's two satellite passengers.
The upper stage's HM7B engine cannot be restarted in space, but European industry is developing a new hydrogen-fueled engine to fly on the next-generation Ariane 6 launcher beginning in 2020. The new Vinci engine will be re-ignited during flight.
The demonstration on Wednesday's flight was expected to test re-pressurization of the upper stage's liquid hydrogen and liquid oxygen tanks, propellant settling, and engine chilldown procedures in orbit.
Arianespace and Airbus Safran Launchers, the new joint venture between rocket-builder Airbus Defense and Space and French engine-maker Safran, plan to conduct the experiments on three Ariane 5 launches to validate engineering models for the development of the Vinci engine.
DirecTV 15 and Sky Mexico 1 are beginning missions expected to last at least 15 years.
The larger of the two satellites — DirecTV 15 — weighed 13,679 pounds, or about 6.2 metric tons, at launch and is designed to broadcast ultra-clear 4K Ultra HD television signals to DirecTV's subscribers across the continental United States, Alaska, Hawaii and Puerto Rico.
Based on the Eurostar E3000 satellite bus built by Airbus Defense and Space, DirecTV 15 will adjust its initial egg-shaped transfer orbit over the next five days to reach a circular orbit about 22,300 miles over the equator, according to Goswitz.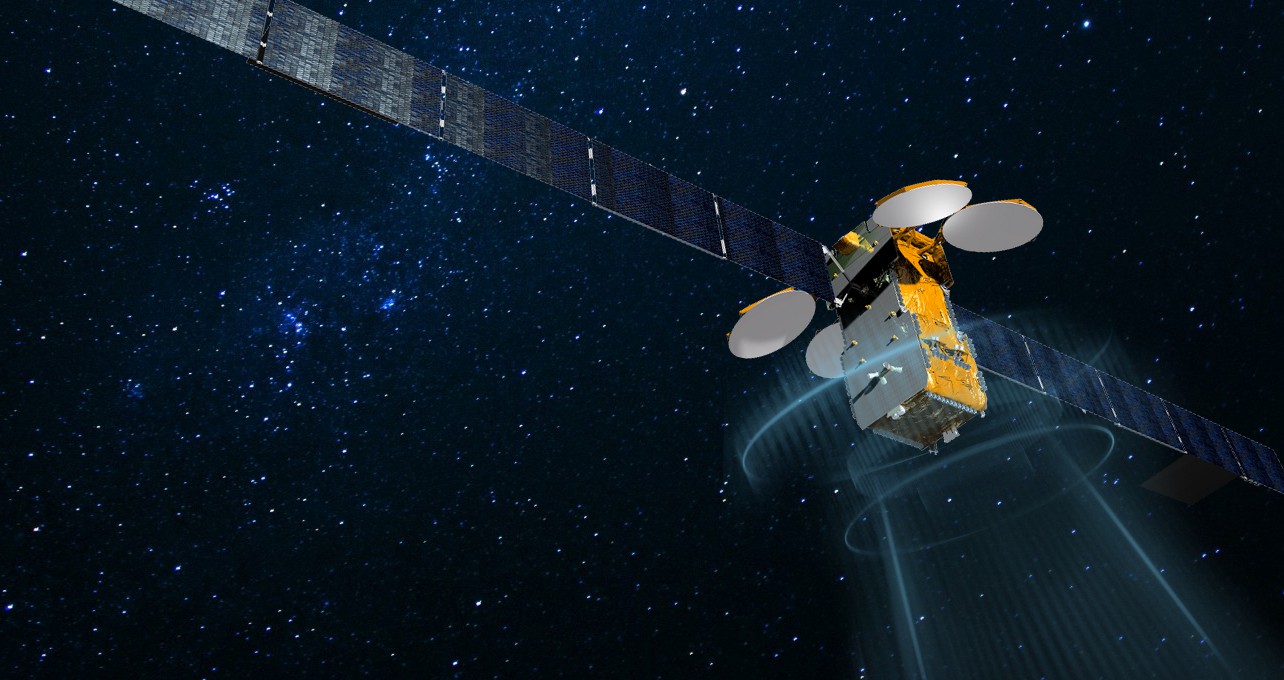 Deployment of the satellite's antennas, unfurling of its power-generating solar panels to a span of 147 feet — 45 meters — and testing of DirecTV 15's satellite bus should be complete by around June 10, then ground controllers will activate the spacecraft's communications payload.
"It has a very complex, large payload that takes a little more time, but we should have the satellite ready for service in early August," Goswitz said in an interview before Wednesday's launch.
DirecTV will drift to an operational slot in geostationary orbit at 102.8 degrees west longitude, where it will provide direct-to-home services to DirecTV's 20 million subscribers in the United States.
The craft is packed with more than 150 high-power amplifiers, Ku-band transponders, Ka-band transponders, and transponders in the the so-called "reverse band" normally used to send signals from Earth into space.
DirecTV 15 is the second spacecraft in DirecTV's fleet to feature reverse broadcast technology, offering extra bandwidth for the broadcaster to transmit higher-quality video directly to the homes and businesses of customers on the ground.
Regulators have approved use of the uplink spectrum to transmit revenue-earning programming from a satellite to the ground, opening up the untapped reverse band for commercial exploitation.
The DirecTV 14 satellite, launched in December, pioneered the commercial use of the reverse band communications spectrum. Goswitz said in-orbit testing of DirecTV 14's advanced broadcast instruments is nearing completion.
"With DirecTV 14 and now DirecTV 15, we've significantly expanded our pipe, and it will give us substantial capacity to lead in 4K linear services, especially linear sports, which we think will be spectacular," Goswitz said in an interview from the French Guiana launch site.
DirecTV subscribers with Ultra HD televisions will see channels from DirecTV 15 with four times as many pixels as a 1080p high-definition signal.
Goswitz said Hollywood movie studios are beginning to film in 4K Ultra HD, and DirecTV customers will initially see the ultra-sharp programming in video-on-demand options. DirecTV expects live sports broadcasts and cable channels to follow the lead of the studios in adopting 4K Ultra HD.
"We're going through the same kind of dynamic that we had with the rollout of high-definition services," Goswitz said. "There's additional investment, and everyone is going to have to step up to that investment. They're a little reluctant to do so at the start, and that's part of the process, but they are — starting with the studios — starting to announce the availability of 4K Ultra HD movies, as well as introducing high dynamic range. That's not only better resolution, but wider color space and higher dynamic range from dark to brightness."
Video-on-demand in 4K Ultra HD is available to customers with an Ultra HD television and existing receivers, according to Goswitz. Subscribers will need an upgraded receiver to access live transmissions.
The spacecraft's Ku-band instrumentation will offer backup capacity for DirecTV's existing services in case older satellites need to be replaced.
"It's essentially — by design — a very flexible satellite, but its primary mission will be national Ultra HD and additional high-definition services for our main coverage area," Goswitz said.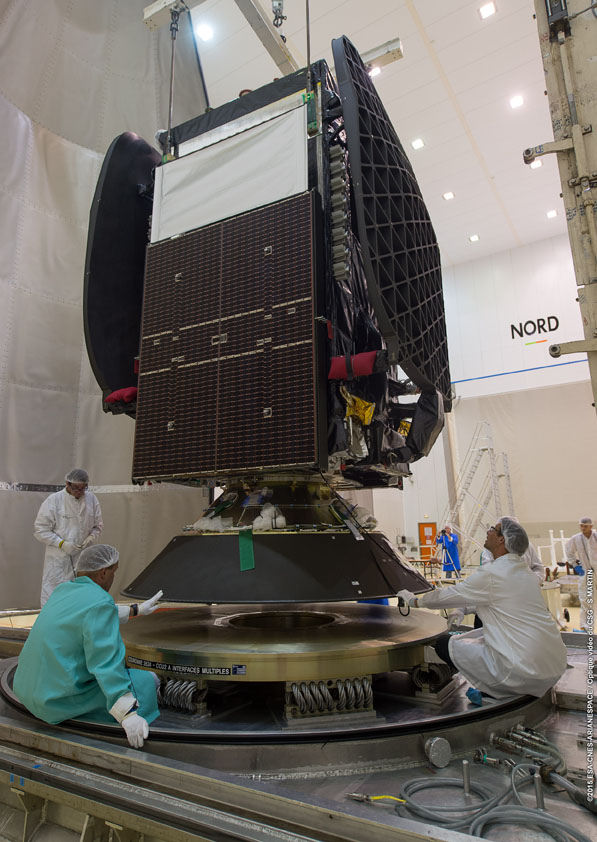 DirecTV also has a stake in the smaller Sky Mexico 1 satellite launched Wednesday. The California-based satellite operator owns 41 percent of Sky Mexico, which is majority owned by Televisa, a Mexican media company.
Sky Mexico 1 is the company's first dedicated satellite, doubling Sky Mexico's broadcast capacity. Sky Mexico currently leases transponders from the Intelsat 21 satellite stationed over the Atlantic Ocean.
Built by Dulles, Virginia-based Orbital ATK, the 7,014-pound — 3,181-kilogram — Sky Mexico 1 spacecraft will raise its orbit to geostationary altitude over the next week and extend its reflectors and solar panels.
Officials say Sky Mexico 1 will be operational by the end of June. Sky Mexico 1's home will be at 78.8 degrees west longitude.
"This satellite is Sky Mexico and DirecTV's own spectrum, so it's a satellite we own and are not leasing," Goswitz said. "We are effectively doubling the capability of the business by going from 24 to 48 (transponders). We're adding 24 additional transponders which will allow for substantial growth. (Sky Mexico) will be able to significantly change their competitive position and greatly improve their offerings."
Sky Mexico broadcasts directly to 5.9 million customers in Mexico, Central America and the Caribbean.
Arianespace's next launch is set for June 22 with the lightweight solid-fueled Vega rocket, which will carry up the Sentinel 2A land imaging satellite for the European Space Agency and the European Commission.
The next Ariane 5 flight is scheduled for July 2 with the Star One C4 telecom satellite for Brazil and the MSG-4 weather observatory for Eumetsat, operator of Europe's meteorological satellites.
Email the author.
Follow Stephen Clark on Twitter: @StephenClark1.