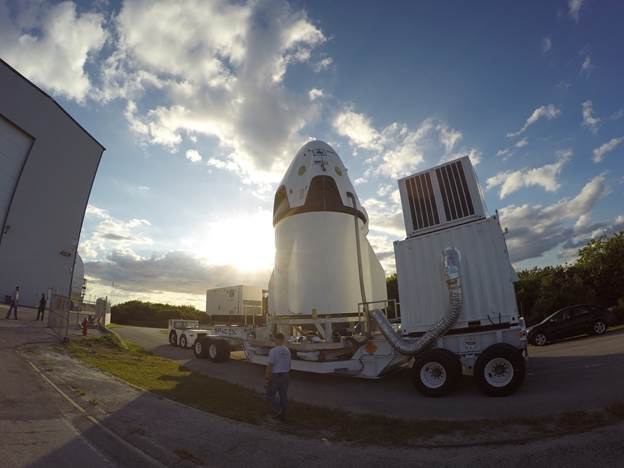 A commercial spaceship designed to ferry U.S. astronauts into orbit by 2017 is set for a major test Wednesday, when SpaceX plans to blast the capsule away from a launch mount at Cape Canaveral on a mile-high demo flight to simulate the craft's ability to protect occupants in the event of a catastrophic rocket mishap on the pad.
SpaceX's Dragon spacecraft will not travel far, but data from Wednesday's test should arm engineers with results to prove the capsule's emergency safety system can save astronauts from an explosive launch failure.
The test is scheduled for 7 a.m. EDT (1100 GMT) Wednesday from Cape Canaveral's Complex 40 launch pad, the same facility used by SpaceX for operational flights of the Falcon 9 booster.
It is the most visible test to date for NASA's commercial crew program at Cape Canaveral, where SpaceX and Boeing plan to launch crews to the International Space Station.
NASA last year selected the aerospace contractors to develop the Crew Dragon and CST-100 commercial space capsules to end U.S. reliance on Russian Soyuz spacecraft to ferry astronauts to the space station. Both companies say they will be ready for the task in 2017.
Wednesday's test flight will go by in 107 seconds, with less than six seconds under power from the Dragon capsule's eight SuperDraco rocket thrusters.
"It doesn't last long," said Garrett Reisman, a former astronaut and current director of crew operations at SpaceX. "The boost phase is only a few seconds, and it's pulling almost 5 G's when it's coming off the pad, so it's going to get out of here in a hurry. My advice to you if you go outside to watch it is don't blink."
The abort system is top-of-mind for astronauts like Reisman, who flew two times on the space shuttle, which had no way for crews to safely get away from a launch failure, a lesson bitterly learned with the Challenger accident in 1986.
"I think, in retrospect, that was kind of obvious," Reisman said. "As an astronaut, having that (escape) ability is huge — absolutely huge."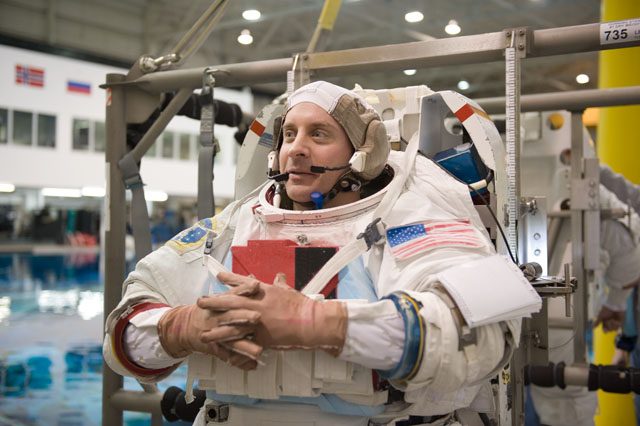 The astronauts on Challenger did not wear spacesuits, and crews donned bright orange partial pressure suits on all future shuttle missions. NASA also installed a telescoping pole astronauts could extend from the shuttle's hatch, but the system could only be used when the shuttle was in stable flight.
"We did the best we could with shuttle," Reisman said. "When I flew, we had pressure suits, we had parachutes on our back, we had the pole out the side. We had a lot of things that Challenger didn't have, but the situations in which those things could really help you were pretty limited."
With a full-up escape mechanism, an entire spacecraft can be whisked away from its launcher with its passengers safely strapped inside.
"When the shuttle was developed, NASA was very much feeling its oats," said Jon Cowart, a NASA manager assigned to work with SpaceX's Crew Dragon development program. "We had just gone to the moon, which everybody said was impossible. We thought we could design a spaceship that did not need one, and we did.
"As physics and nature will sometimes do, they taught us a lesson that maybe you should not go do that," Cowart said.
NASA mandated the Boeing and SpaceX spacecraft — along with the agency's own Orion crew capsule tailored for deep space exploration — be outfitted with escape rockets.
"Having something that can help you, with validated performance and with a requirement to be over 95 percent reliable if it's ever needed, and have that available from the ground all the way up to orbit, that's huge," Reisman said. "As an astronaut, I can't overstate the importance of that."
Crews carried notecards with instructions on how and when to bail out of a stricken shuttle, and Reisman kept a copy.
"I have it at home as a reminder of just how crazy that was," Reisman said. "We would have tried it. If we got into a Challenger-type situation again, we would have tried it, but the odds of success were not 95 percent."
Wednesday's test is a step in proving future astronauts have a little less to worry about when strapping into a rocket.
The Dragon's eight SuperDraco thrusters, made with 3D-printed engine chambers, will power the capsule off SpaceX's seaside launch pad with a blazing pulse of thrust. After a quick vertical rise, the hydrazine-fueled engines will guide the spaceship east toward the beach.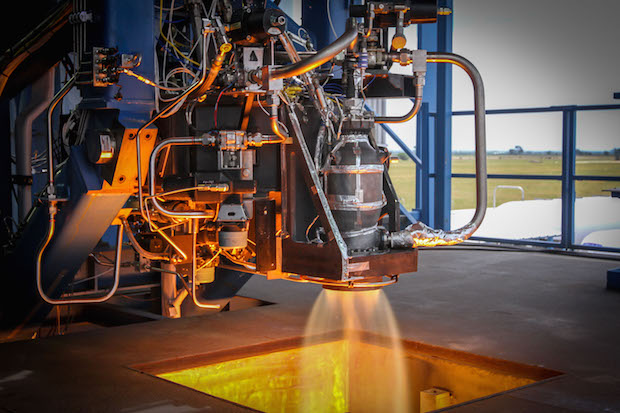 After a nearly six-second burst of energy, the thrusters will switch off and the gumdrop-shaped spacecraft will coast through a peak altitude of nearly 5,000 feet, where it will drop a rear-mounted disposable trunk structure, then deploy a pair of stabilizing drogue parachutes.
Three main parachutes will unfurl moments later to slow the capsule's descent until splashdown about 7,200 feet east of the Cape Canaveral launch complex.
The abort test is critical to prove to NASA managers that SpaceX's Crew Dragon capsule is safe enough for astronauts.
SpaceX's Crew Dragon spaceship is a wholesale upgrade of the company's Dragon supply ship now flying cargo to the International Space Station. The version poised for takeoff Wednesday features the new SuperDraco engines and a different aerodynamic shape, and SpaceX plans to introduce a new solar panel design, a docking port, updated computers and avionics, a cockpit control panel, seats and a life support system before flying astronauts.
"The SuperDracos are big thrusters," said Hans Koenigsmann, vice president of mission assurance at SpaceX. "They're really big compared to the Dracos we fly on cargo Dragon … These have a total thrust of 120,000 pounds, so it's a lot of kick."
The engines are arranged around the circumference of the Dragon capsule in four pods of two thrusters each, and Koenigsmann said SpaceX has never fired all eight engines at once.
SpaceX engineers planned to a brief test of the SuperDraco thrusters on the launch pad Tuesday. Restraints will keep the spacecraft on the ground.
Assuming the hotfire test goes according to plan, ground crews will prep the capsule for flight just after sunrise Wednesday.
The Dragon's side-mounted SuperDraco abort thrusters will do the same job as escape rockets carried on previous crew capsules, but the safety system does not feature a needle-like tower like Russia's Soyuz spaceship and NASA's Apollo moon craft.
The solid-fueled abort motors on earlier capsules were designed to pull astronauts away from a dangerous rocket explosion. SpaceX went with liquid-fueled engines to push the Dragon spaceship off the rocket booster in case of failure.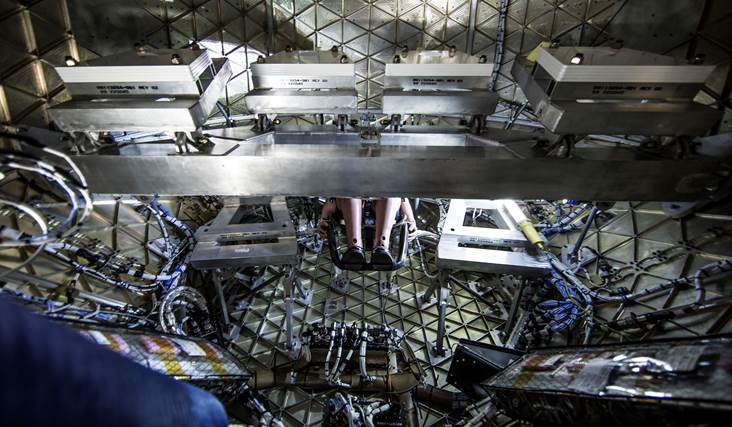 A benefit of SpaceX's abort mechanism, according to Koenigsmann, is crews can use the SuperDraco thrusters for landing if not needed during launch. Rockets jettison the conventional throwaway launch escape towers once out of the atmosphere.
"You don't have to throw it away every time, (so) you make it to some extent safer," Koenigsmann said. "It's integrated into your system, so you have redundancy in the system that you also use for other parts. I think, overall, it's the more integrated approach, it's the more sophisticated, modern approach, and in my opinion, it's also the safer approach to launch escape."
After a successful liftoff, the SuperDraco engines would be available for a high-speed braking maneuver on descent for helicopter-like propulsive landings eventually planned for the Crew Dragon capsule.
"There are different ways to do business," Cowart said. "SpaceX came up with this way we think is fantastic. We see, inherently, there's nothing wrong with going and putting the rockets on the side. You get some benefits from doing that."
SpaceX says the space taxi's initial flights will splash down at sea under parachutes like the Dragon cargo ship.
Reisman said SpaceX scheduled the pad abort early in the Crew Dragon's design cycle, allowing plenty of time for engineers to incorporate changes into the final spacecraft if the test does not go perfectly.
"Anytime we do a flight test, we learn a lot," Reisman said. "The sooner you do it, the sooner you can make design changes, and the less painful it is. It's always painful to make changes at the last minute. Testing early and testing often is kind of our mantra at SpaceX, and this falls neatly into that category."
NASA set up its funding agreements with SpaceX and Boeing as public-private partnerships. The space agency pays out financial awards to the companies under the cost-sharing scheme, and SpaceX is set to receive a $30 million payment with a successful pad abort test.
"If we have a bad day, we don't get paid," Reisman said. "That's the interesting thing about the contract. You have success criteria, and if the thing doesn't work, you might not get any money at all, and this is a $30 million milestone.
"More importantly though, we have to do it again because we don't feel it's safe to fly until it works," Reisman said. "We think it's also important to demonstrate it not only at pad abort but also in flight, and we're going to do both."
SpaceX's in-flight abort test is scheduled later this year from Vandenberg Air Force Base with the same Dragon capsule from the pad abort.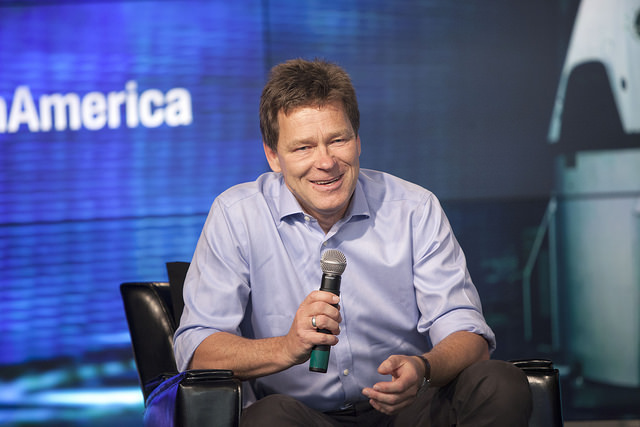 Boeing plans a similar pad abort demo — with pusher escape rockets — of its CST-100 crew capsule in early 2017, a few months before the craft's first flight with astronauts. The seasoned aerospace giant decided to schedule the abort test late in the capsule's development timeline, after Boeing engineers complete the bulk of the spaceship's design and ground tests.
SpaceX still has much work to do on the Crew Dragon after Wednesday's test, officials said.
Engineers have scheduled a test of the Dragon's propulsive landing system later this year, along with final qualification of the capsule's primary structure and the in-flight abort test.
SpaceX is also working on spacesuits, cockpit controls and displays, and life support and environmental control systems. Construction workers are modifying Kennedy Space Center's shuttle-era launch pad 39A for crew flights.
The Crew Dragon should be ready for an unpiloted mission to the space station by late 2016, followed by the first crewed flight in early 2017, likely with a SpaceX test pilot and a NASA astronaut, SpaceX officials said.
Koenigsmann sought to lower expectations for Wednesday's abort test flight in a press conference last week, emphasizing the test flight's experimental purpose.
"This is basically a flying instrumentation deck," Koenigsmann said.
Technicians installed sensors aboard the capsule to measure acceleration, temperature, acoustics and the environment inside the spaceship, where a crash test dummy is strapped into a seat to mimic the ride an astronaut would experience during an abort.
The capsule has a seven-and-a-half hour window to blast off Wednesday, and the weather forecast calls for a 70 percent chance of good weather, with breezy winds the only concern.
"When we get it back, there's going to be lots of data analysis — lots of cool pictures and new data," Koenigsmann said. "That, at the end of the day, is the point of the test. We collect data and see how it goes."
NASA officials concurred.
"We can live with something less than perfect, and no matter what happens on test day, we are going to learn a lot," Cowart said. "That's why we're here. This is a development test, so let's go learn."
Email the author.
Follow Stephen Clark on Twitter: @StephenClark1.