SpaceX's 20-story Falcon 9 rocket counts down to launch from Cape Canaveral on Monday with 2.2 tons of gear and experiments for the International Space Station.
The 208-foot-tall launcher will blast off from Cape Canaveral's Complex 40 launch pad at 4:33 p.m. EDT (2033 GMT) to kick off a two-day pursuit of the space station by SpaceX's Dragon cargo capsule. The launch will mark the 17th mission of a Falcon 9 rocket and the sixth operational space station resupply run flown by SpaceX.
Photo credit: Walter Scriptunas II / Scriptunas Images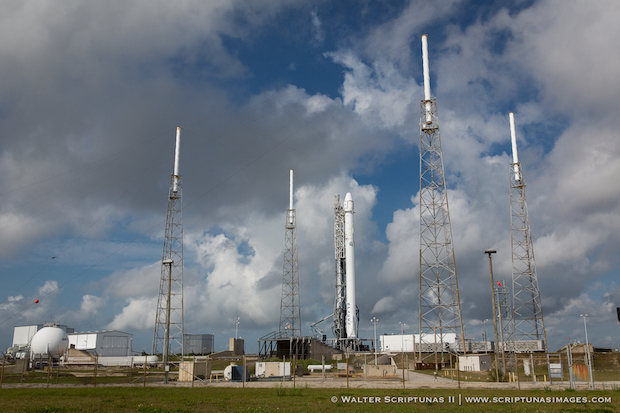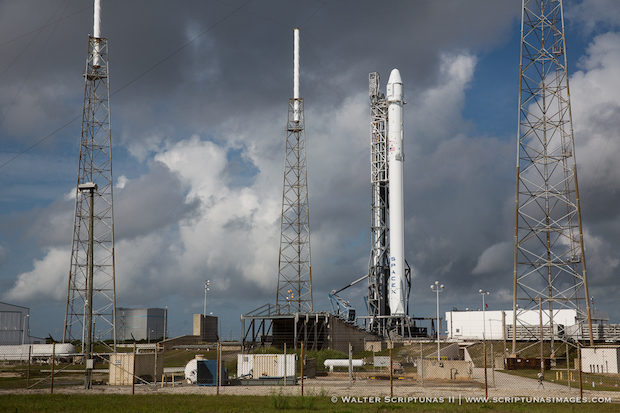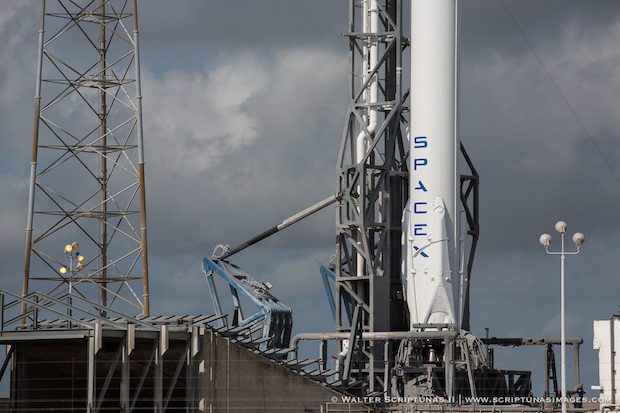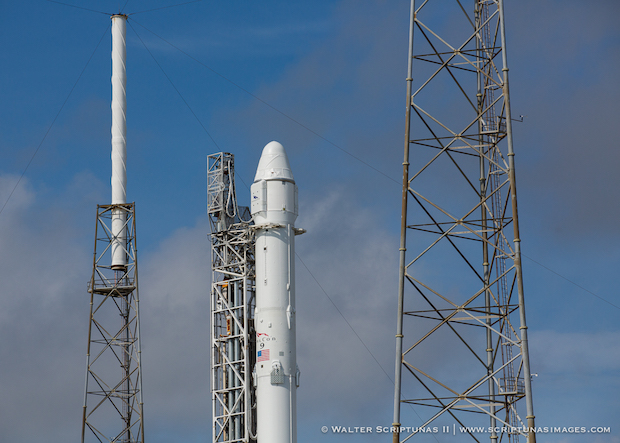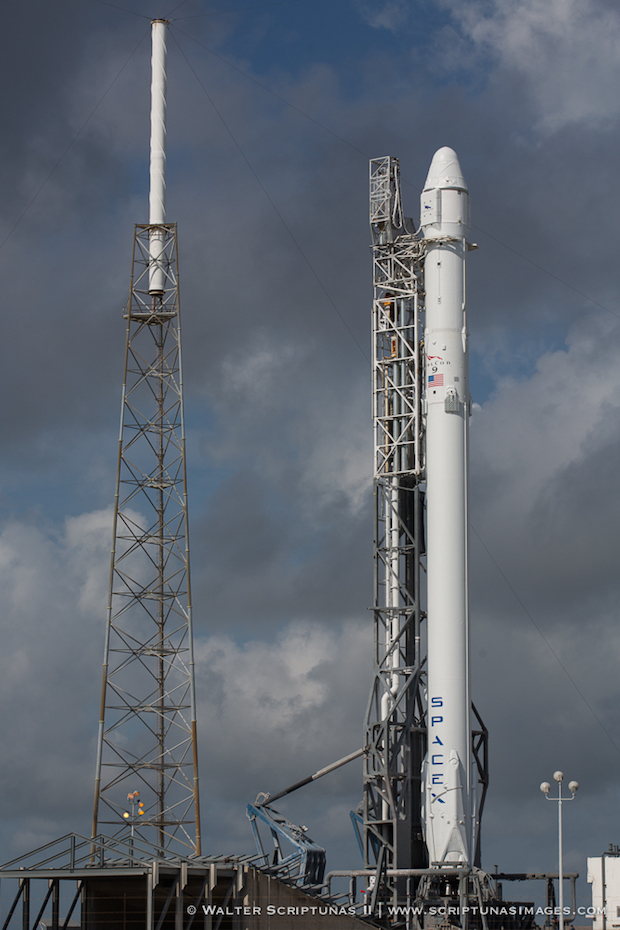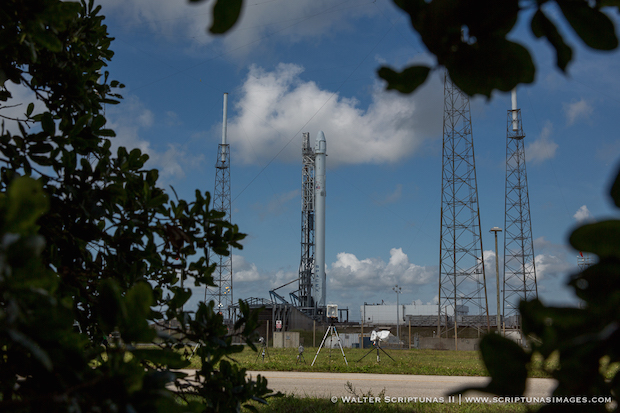 Follow Stephen Clark on Twitter: @StephenClark1.