STORY WRITTEN FOR CBS NEWS "SPACE PLACE" & USED WITH PERMISSION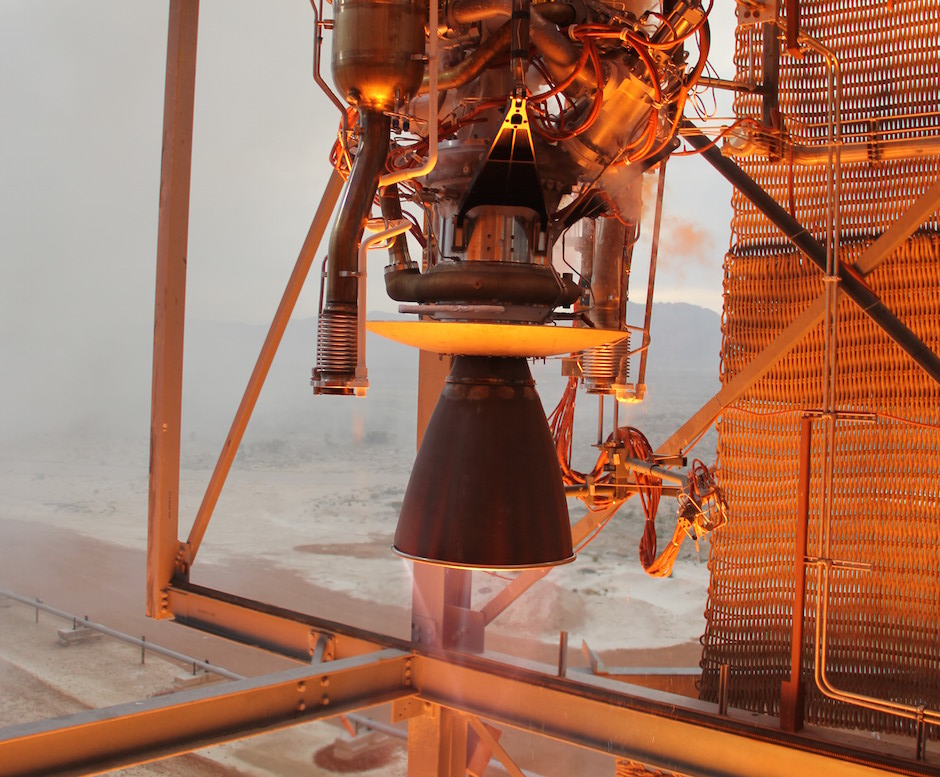 Blue Origin, the historically secretive rocket company owned by Amazon-founder Jeff Bezos, has completed development of a new hydrogen-fueled engine and plans to begin unmanned test flights of its reusable New Shepard sub-orbital spacecraft later this year, company officials said Tuesday.
The New Shepard vehicle will feature a booster, powered by the new BE-3 engine, that will propel a crew/cargo capsule to altitudes above 62 miles, the generally accepted boundary of space. The capsule then will separate and spend four to five minutes in weightlessness before falling back into the discernible atmosphere for a parachute descent.
The booster, meanwhile, will carry out an autonomous powered descent, using the variable-throttle BE-3 engine to fly back to a vertical touchdown at the company's west Texas launch site for refurbishment and reuse. After an extensive series of test flights, Blue Origin hopes to begin launching people, payloads or both as a commercial endeavor
"New Shepard is designed to carry three or more astronauts up to sub-orbital space," Blue Origin President Rob Meyerson told reporters. "We say 'three or more' because there are combinations of astronauts and science payloads. We believe the science payload market is going to be a big one as well."
Blue Origin will be competing with Richard Branson's Virgin Galactic, with its winged air-dropped rocketplane, and other companies vying to carry "space tourists" out of Earth's atmosphere for brief sub-orbital forays into space.
The BE-3 engine, which can operate at a wide variety of throttle settings, is the key to New Shepard concept. The test program included 450 firings totaling 30,000 seconds of run time and consuming 3.3 million gallons of liquid hydrogen.
"A unique feature of the BE-3 is its ability to deep throttle," Meyerson said. "During testing, the engine demonstrated continuous throttling between its full power setting of 110,000 pounds of thrust down to 20,000 pounds of thrust. This range enables both vertical takeoff and vertical landing of a reusable booster."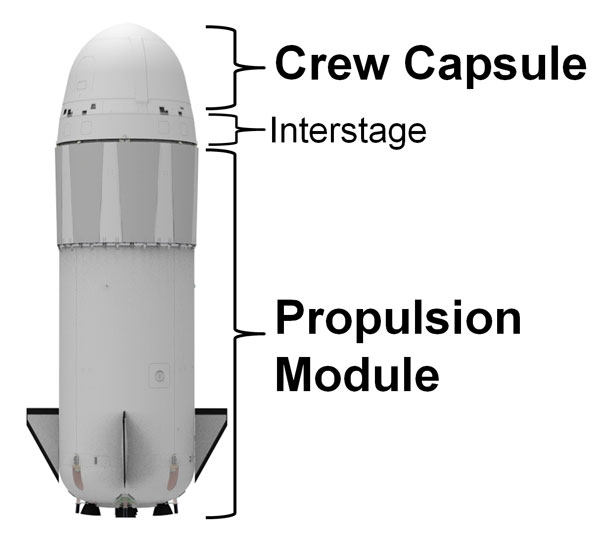 Blue Origin also is developing a modified version of the BE-3 that it will market commercially for use powering upper stages in other rocket systems.
"Liquid hydrogen is challenging, deep throttling is challenging and reusability is challenging," Bezos said in a statement. "This engine has all three. The rewards are highest performance, vertical landing even with a single-engine vehicle and low cost. And, as a future upper stage engine, hydrogen greatly increases payload capabilities."
In parallel, Blue Origin is continuing development of its much more powerful BE-4 engine, a powerplant that burns oxygen and liquified natural gas to develop 550,000 pounds of thrust. The BE-4 was selected by United Launch Alliance to power the first stage of its next-generation rocket, replacing the Russian-built RD-180 engine currently used in ULA's Atlas 5 booster.
BE-4 component testing is well underway, Meyerson said, and "we're now on track to conduct full engine testing in 2016 and complete development of the engine by 2017, two to three years ahead of any alternative engine that's out there."
"Blue Origin has this long-term goal of making space safe, reliable and affordable so millions of people can go," he said. "So starting with sub-orbital, our New Shepard vehicle is an opportunity for us to offer, at a reasonable cost, the opportunity for lots of people to experience the weightless environment (of space).
"But our long-term goal is to build orbital launch vehicle capabilities. The BE-3 and BE-4 engines will power those future launch vehicles that are in development now. We intend to fly the orbital launch vehicles from a new orbital site but the sub-orbital vehicles are intended to fly from our west Texas site."
He said a typical New Shepard sub-orbital flight will last between 10 and 15 minutes. Customers, either tourists or payload operators, will arrive at the launch site several days in advance for final training and vehicle familiarization.
"The powered flight portion lasts several minutes, and that is really what the BE-3 tested in our mission duty cycle tests, you'll experience about four minutes of weightlessness, view the Earth, and then you'll return within the crew capsule under parachutes."
Asked how long the test program might last, when the first human flights might be possible and how much a ticket might cost, Meyerson it was too soon to say.
"We obviously want to complete our test program first," he said. "So we're probably a few years away from selling tickets, at least from flying our first astronaut. We're not releasing prices at this time. But we're getting close, and we're really excited about where we are."
Follow Stephen Clark on Twitter: @StephenClark1.