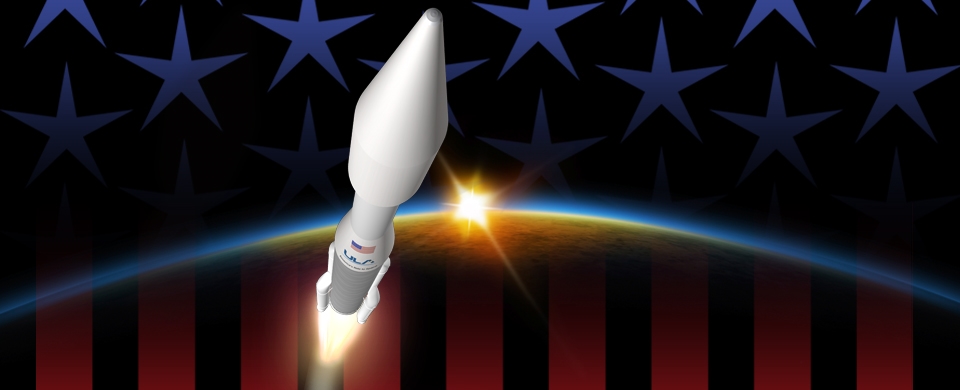 Fans of classical mythology and the fictional Star Trek universe can vote for two new candidates as the name of United Launch Alliance's next generation rocket, with Vulcan and Zeus joining three other options in an online poll revealed earlier this week.
ULA's president and chief executive Tory Bruno announced the vote's two new names on Thursday after receiving suggestions from the public. An internal vote by ULA employees settled on Vulcan and Zeus as the top two candidates to join Eagle, Freedom and GalaxyOne in the company's naming competition.
The results are in! Zeus and Vulcan have been added to the list. Name our next rocket. Vote early, vote often. http://t.co/jVp6iDiSWm

— Tory Bruno (@torybruno) March 26, 2015
Members of the public can cast their vote in the online poll set up by ULA. Voting is open until April 6, and ULA plans to reveal the design and name of the new rocket April 13.
Vulcan is the god of fire in Roman mythology, and Zeus was the king of the gods in ancient Greece.
On Star Trek, Vulcans appear as a race of alien humanoids popularized by Leonard Nimoy's portrayal of Spock as a half-human, half-Vulcan in the original 1960s television series.
Nimoy died Feb. 27 at 83.
The new naming options for ULA's Next Generation Launch System would keep alive the convention of christening U.S. rockets after figures in ancient mythology. The Atlas, Titan, Thor, Saturn, Pegasus and Minotaur rocket families got their names from Greek, Roman and Norse mythological deities.
The Jupiter rocket, named for the counterpart to Zeus in Roman mythology, was a ballistic missile deployed by the United States in the 1950s and 1960s.
Vulcan, Zeus, Eagle, Freedom and GalaxyOne are now in the running for the permanent name of the company's NGLS, which is set to debut in 2019. The rocket will replace the Atlas 5 and Delta 4 rockets in the 2020s.
ULA's new launcher will compete for government and commercial business with the Falcon rocket family developed by SpaceX, which named its launch vehicle after the Millennium Falcon spaceship depicted in the Star Wars films.
Follow Stephen Clark on Twitter: @StephenClark1.