SpaceX's 22-story Falcon 9 rocket stands on Cape Canaveral's Complex 40 launch pad Sunday, hours before the scheduled liftoff of a pair of commercial communications satellites for Eutelsat and Asia Broadcast Satellite.
The mission is set for takeoff at 10:50 p.m. EST Sunday (0350 GMT Monday) at the opening of a 42-and-a-half minute launch window. The rocket will release the Eutelsat 115 West B and ABS 3A satellites into a supersynchronous transfer orbit stretching nearly 40,000 miles above Earth about a half-hour later.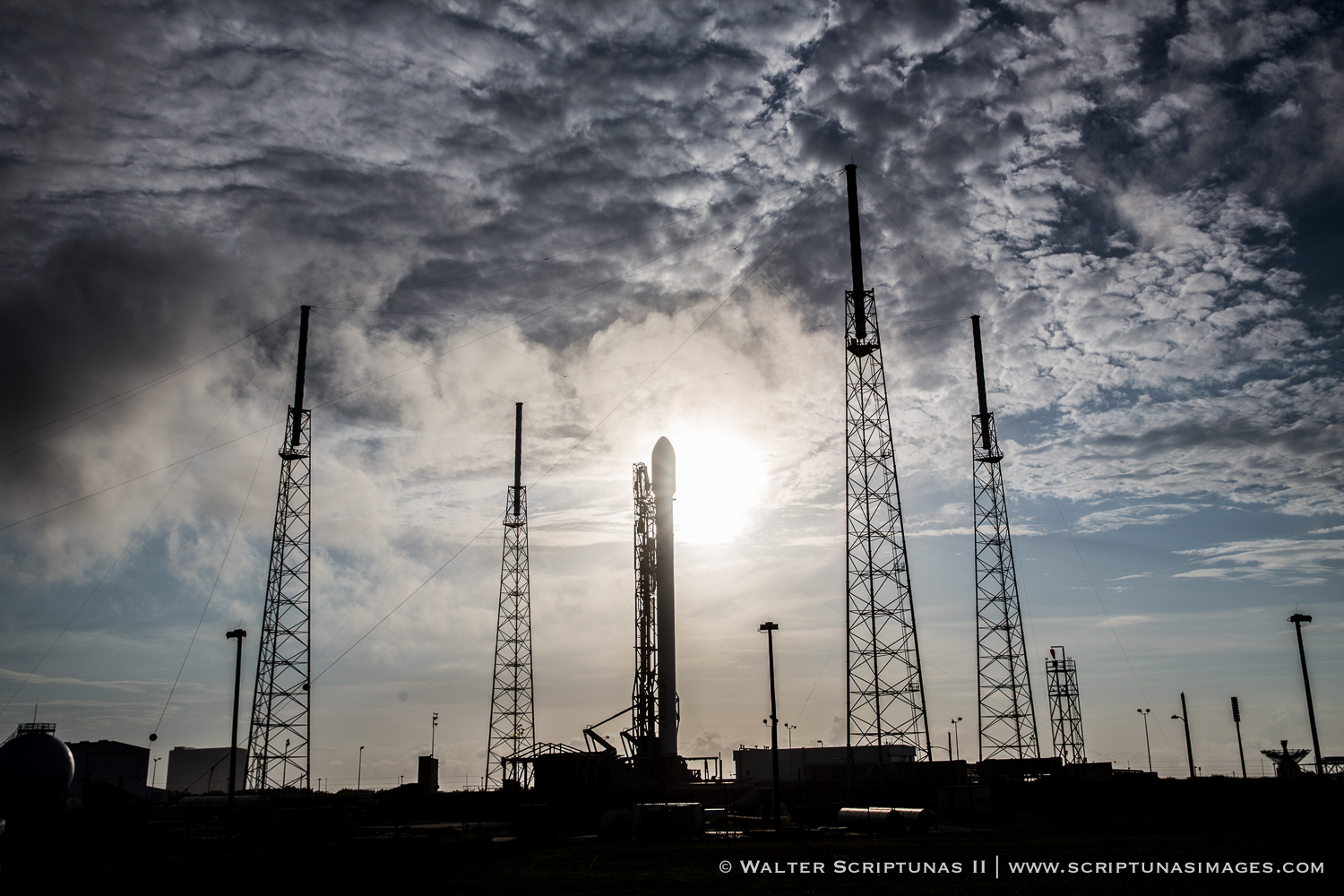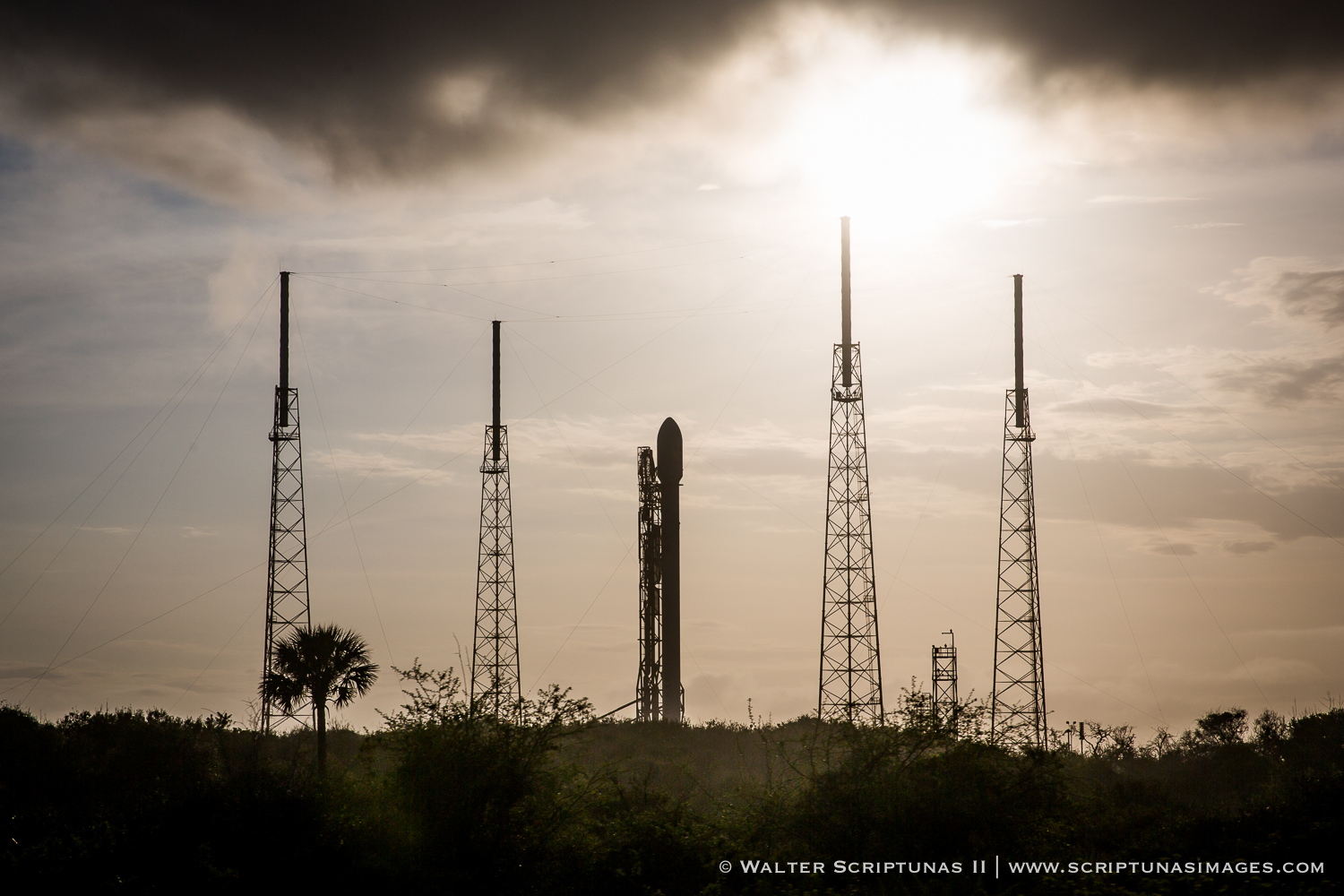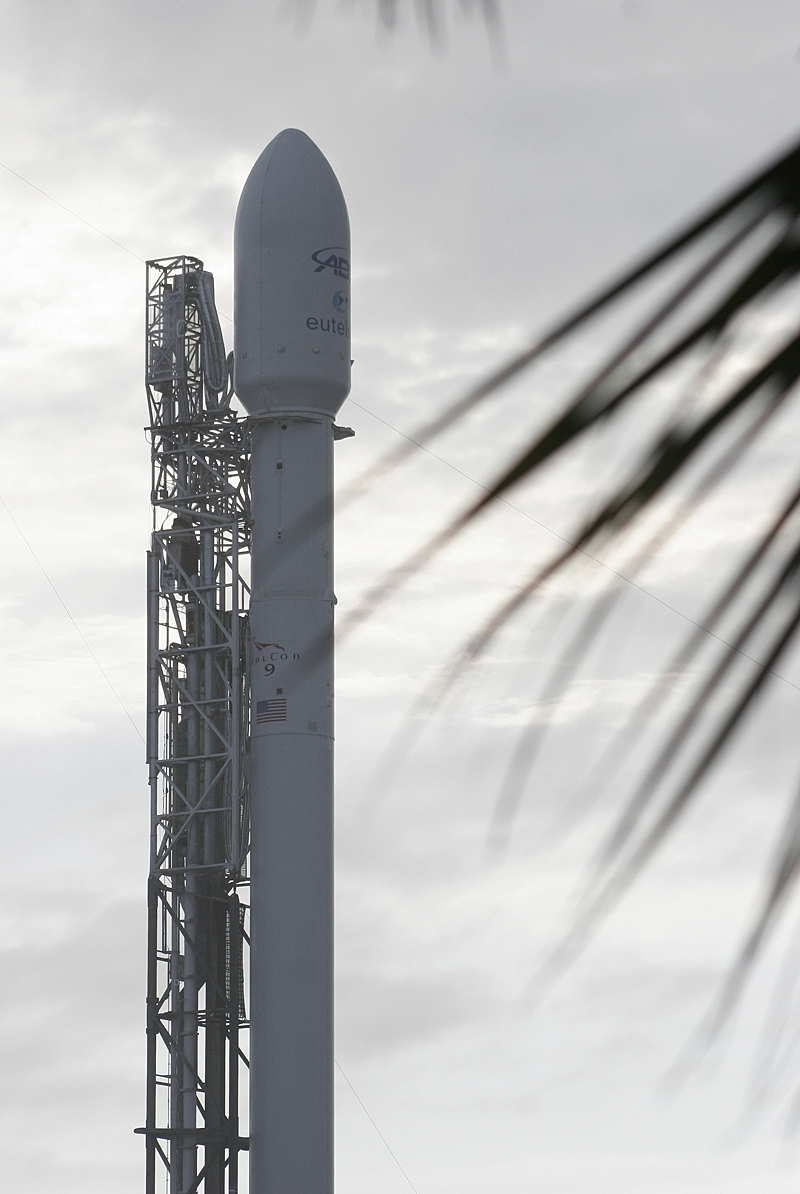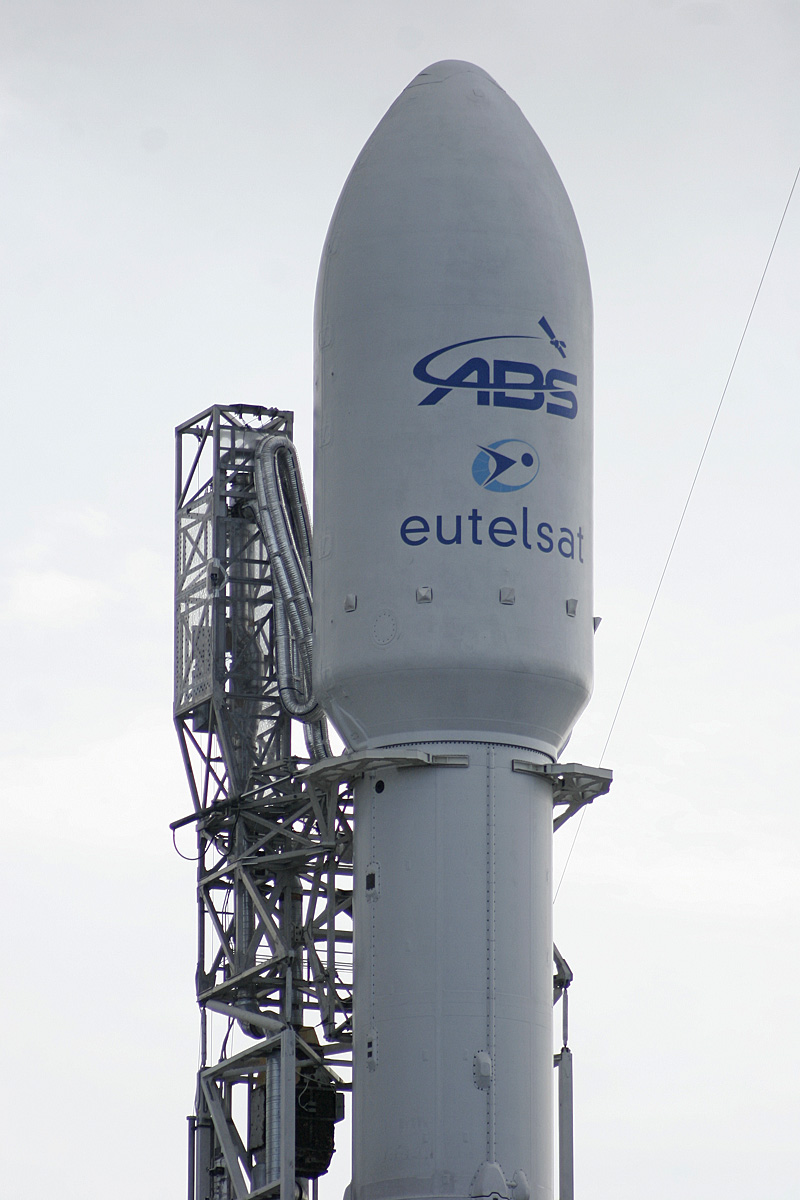 Follow Stephen Clark on Twitter: @StephenClark1.