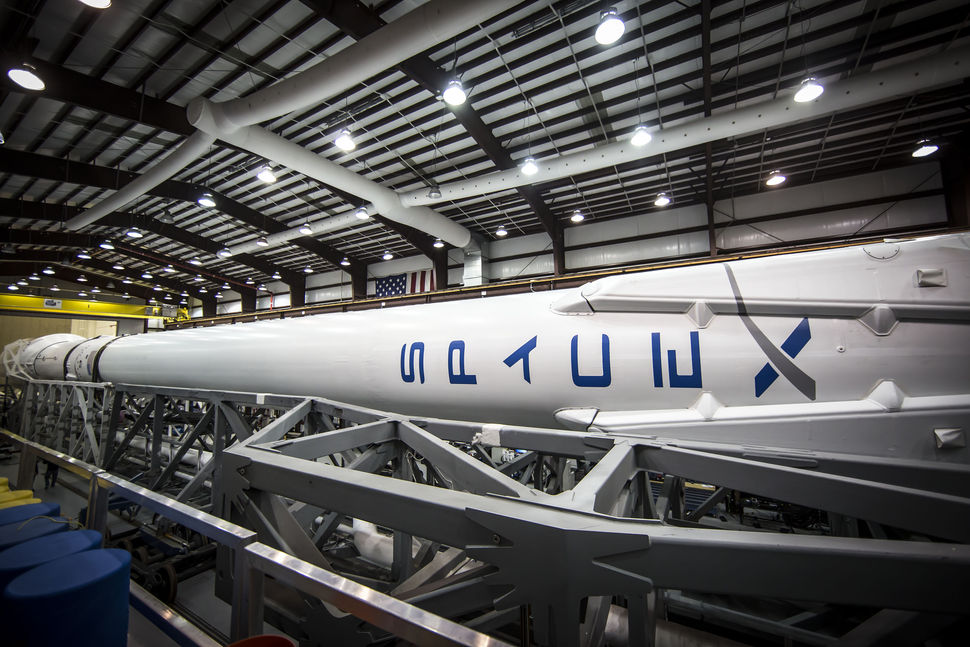 Forecasters predict mostly clear skies, light winds and comfortable temperatures for Sunday's launch of a Falcon 9 rocket with a NOAA satellite designed to warn of solar storms that could disrupt navigation and communication technology on Earth.
The Deep Space Climate Observatory is set for liftoff from Cape Canaveral's Complex 40 launch pad at 6:10:12 p.m. EST (2310:12 GMT) Sunday in an instantaneous launch opportunity, according to Mike Curie, a NASA spokesperson.
The launch is scheduled two minutes after sunset at Cape Canaveral, and could create a dusk spectacle as the 22-story launcher rises into sunlight.
The two-stage Falcon 9 rocket will deploy the refrigerator-sized satellite in space about 30 minutes after launch, sending DSCOVR on a high-speed trajectory to escape the bonds of Earth's gravity.
DSCOVR's final station will be at the L1 libration point, a gravitationally-stable location a million miles from the day side of Earth.
A NASA spokesperson said a launch readiness review Friday gave the go-ahead to continue with final launch preparations, including rollout of the Falcon 9 from its processing hangar to the Complex 40 launch pad, where it will be rotated vertical for Sunday's countdown.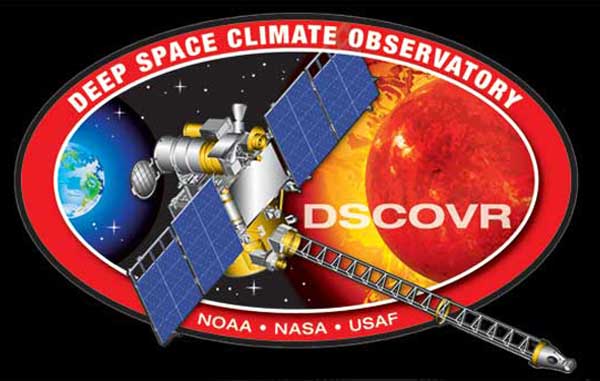 The official weather forecast issued by the U.S. Air Force's 45th Weather Squadron on Friday calls for a less than 10 percent chance conditions could violate the Falcon 9 rocket's weather constraints.
"A high pressure area drops south into Florida on Saturday and Sunday, allowing for plenty of sunshine and temperatures near 70 degrees Fahrenheit along the Space Coast," forecasters wrote in a weather summary. "There is very little threat of any launch weather rule violations. Maximum upper winds will be from the northwest at 40 knots near 42,000 feet."
The forecast calls for a few cumulus clouds at 3,000 feet and a layer of scattered cirrostratus clouds at 26,000 feet. Winds will be from the southeast at 8 to 12 mph, and temperature at launch time will be around 68 degrees Fahrenheit.
The only slight chance of exceeding a launch weather constraint will be with the cumulus cloud rule, according to the forecast.
If the launch is delayed to Monday — when the launch time would be 6:07 p.m. EST (2307 GMT) — there is an 80 percent chance of acceptable weather, with the main worry being thick clouds from an approaching cold front.
Follow Stephen Clark on Twitter: @StephenClark1.