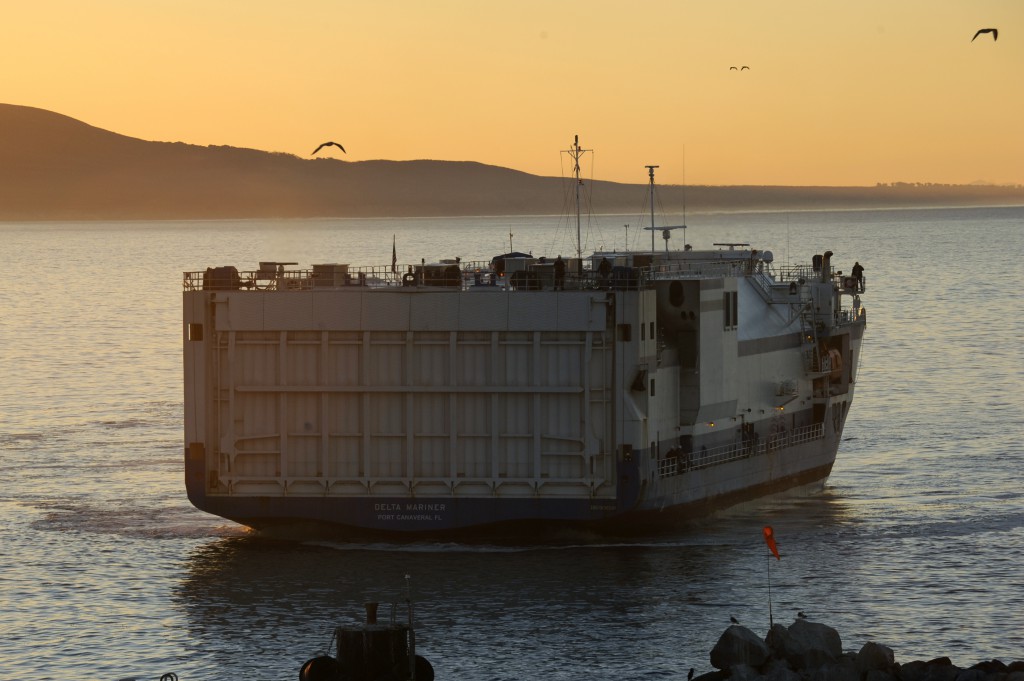 The harbor at Vandenberg Air Force Base in California received a Delta 4 rocket last week, dropping anchor aboard the Delta Mariner cargo ship after transit from the manufacturing plant in Alabama.
The United Launch Alliance rocket is scheduled to lift off in April from Space Launch Complex 6 at the base, on the classified NROL-45 mission for the U.S. National Reconnaissance Office.
"Months of work went into the Mariner's arrival, by everyone from the contractors, to ULA, to the base personnel," said Capt. Crystal Hamilton, 4th Space Launch Squadron launch mission manager. "The Delta 4 that arrived on the Mariner actually traveled from the production facility at Decatur, Ala., to Cape Canaveral Air Station for initial processing, before making its way through the Gulf of Mexico, Panama Canal and up the coastline to Vandenberg."
The harbor is a leftover part of the base's space shuttle infrastructure built in the 1980s. The dock would have received the external fuel tank barge. Now, it is used exclusively by the Mariner.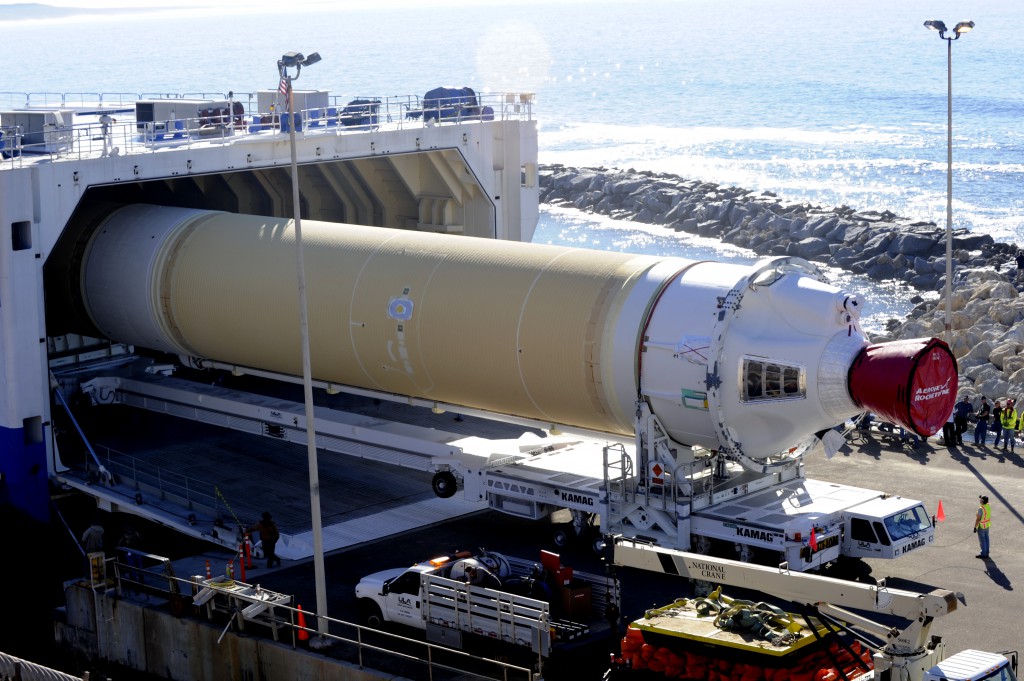 "The Delta rocket travels by boat because it's too large to be transported any other way," said Maj. Lawrence Ware, 4th SLS director of operations.
"Our role is to provide mission assurance for Evolved Expendable Launch vehicles for the Air Force at Vandenberg. What that means is we work with ULA and monitor their operations to ensure they're complying with the contract set up with the Air Force and we help manage their risk all the way from the hardware arrival to the day of launch when the rocket leaves the pad. It has been a great experience. Nothing is better than being out on the beach, watching the sun come up, and being able to unload a 250 million dollar rocket off the back of a ship. This is definitely one of the highlights of being at this base and not too many people can say they do this for a living."