Update (11:59 p.m. EDT): Liftoff occurred at 11:38 p.m. EDT (0338 UTC). Falcon 9 booster 1060 landed on the drone ship about eight and a half minutes after launch.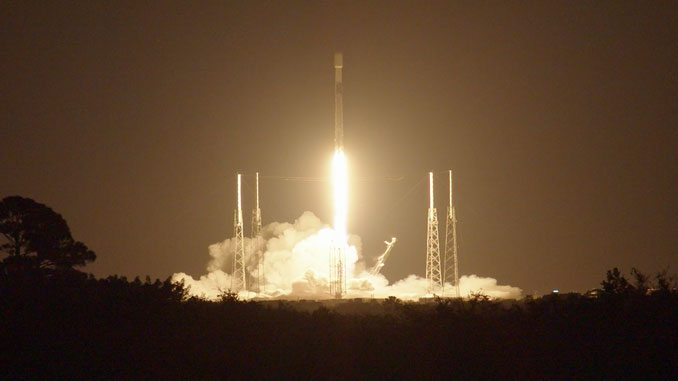 A SpaceX Falcon 9 is scheduled to launch from Cape Canaveral Saturday night with a booster making its 17th flight. It will be only the second to reach this milestone and the 200th time SpaceX has launched a previously flown Falcon 9 first stage. Liftoff, with 22 Starlink satellites inside its payload fairing, is now scheduled for 11:38 p.m. EDT (0338 UTC Sunday).
SpaceX pushed back the launch time from the original T-0 of 9:07 p.m. (0107 UTC) after the Falcon 9 went upright Saturday evening later than planned. There is one additional launch opportunity at 12:05 a.m. EDT (0405 UTC). Another four launch opportunities are available Sunday night.
The first stage for this Starlink 6-18 mission, is booster 1060, which first flew in June 2020 carrying the GPS 3-3 satellite for the U.S. Space Force and went on to fly the Turksat 5A, Transporter-2, Intelsat G-33/G-34 and Transporter-6 mission, plus 11 Starlink delivery flights.
Just four days ago, booster 1058 became the first Falcon 9 first stage to make a 17th flight on the Starlink 6-17 mission. SpaceX had previously identified B1060 as the first stage for that mission but corrected the error on its website after the launch.
SpaceX recently re-certified its Falcon 9 first-stage fleet for 20 reuses, five more than the previous rating.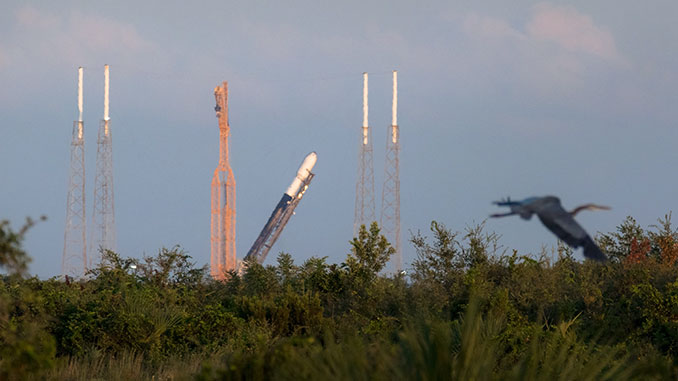 Excellent weather is forecast for Saturday night. U.S. Space Force meteorologists, in a forecast issued Friday, predicted only a 5-percent chance of a weather rule violation.
After lifting off from Space Launch Complex 40 at Cape Canaveral Space Force Station, the Falcon 9 will roll and pitch on to a trajectory that will take it south-east. Following stage separation, about two and half minutes into flight, booster 1060 will arc towards a landing on the drone ship "Just Read the Instructions" which will be stationed about 420 miles (675 km) downrange in the Atlantic east of the Bahamas.
The single Merlin Vacuum engine of the second stage will burn for about six minutes to reach a parking orbit. A two-second burn 53 minutes 57 seconds into flight will refine the orbit before the 22 Starlink satellites are deployed into a 185×178 mile (297x286km) orbit. Separation of the V2 Mini Starlink satellites will occur about one hour five minutes after launch.