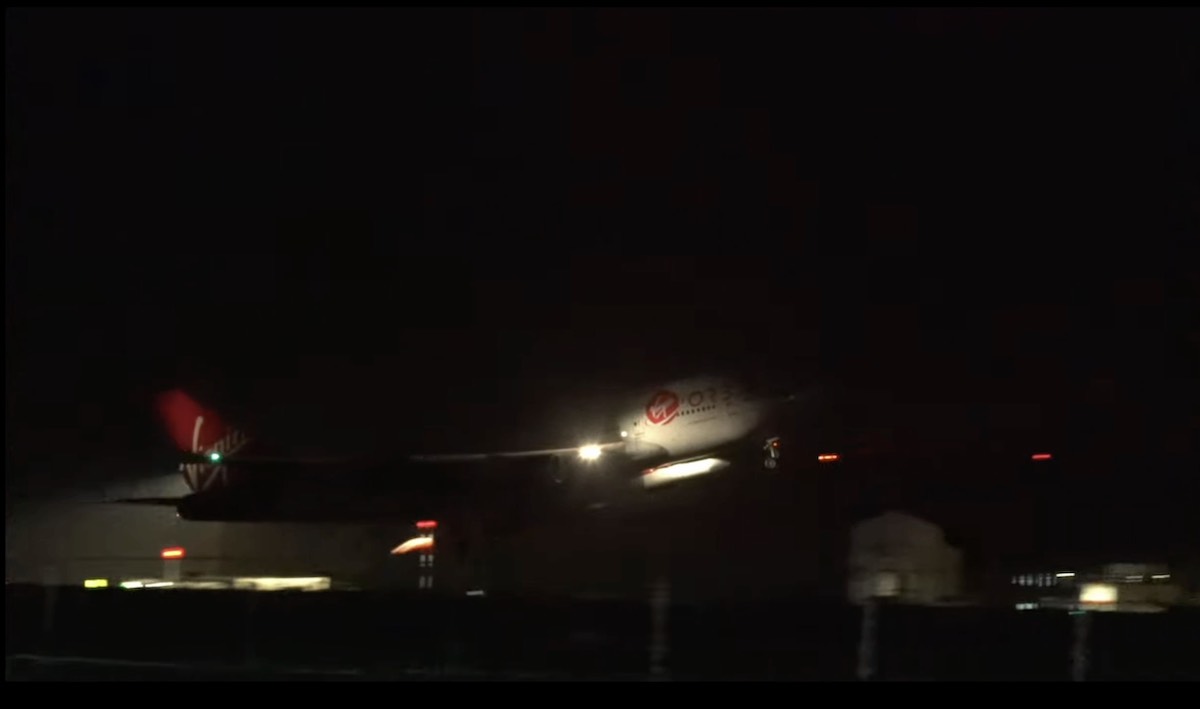 An investigation has been launched after an attempt to make space history by sending satellites into orbit from British soil for the first time ended in failure Monday night due to an anomaly in the second stage of Virgin Orbit's LauncherOne rocket.
After successfully taking off from the runway at Spaceport Cornwall and traveling to the designated drop zone, Cosmic Girl, the customized 747 jumbo jet that serves as the LauncherOne system's carrier aircraft, successfully released the rocket.
The rocket ignited its first stage engine, quickly going hypersonic and successfully reaching space. The flight then continued through successful stage separation and ignition of the second stage, but at some point during the firing of the rocket's second stage engine, and with the rocket traveling at a speed of more than 11,000 miles per hour, the system experienced an anomaly which prematurely ended the mission.
A Virgin Orbit spokesperson said: "Though the mission did not achieve its final orbit, by reaching space and achieving numerous significant first-time achievements, it represents an important step forward.
"The effort behind the flight brought together new partnerships and integrated collaboration from a wide range of partners, including the UK Space Agency, the Royal Air Force, the Civil Aviation Authority, the US Federal Aviation Administration, the National Reconnaissance Office, and more, and demonstrated that space launch is achievable from UK soil."
The company said that out of five LauncherOne missions carrying payloads for private companies and governmental agencies, this is the first to fall short of delivering its payloads to their precise target orbit. The first LauncherOne test flight in 2020, which carried no customer payloads, also failed to reach orbit.
Earlier in the evening, the "Start Me Up" mission had got off to a seemingly perfect start as Cosmic Girl — which had previously only been launched from the Mojave Air & Space Port in California — took off from  Newquay Airport in Cornwall on the southwest coast of England.
On a cold and windy night, it was cheered on by around 2,000 spectators who had been lucky enough to receive tickets to witness the start of the mission from special viewing areas at the airport and on giant screens. The plane took off precisely on time at 5:02 p.m. EST (2202 GMT) Monday.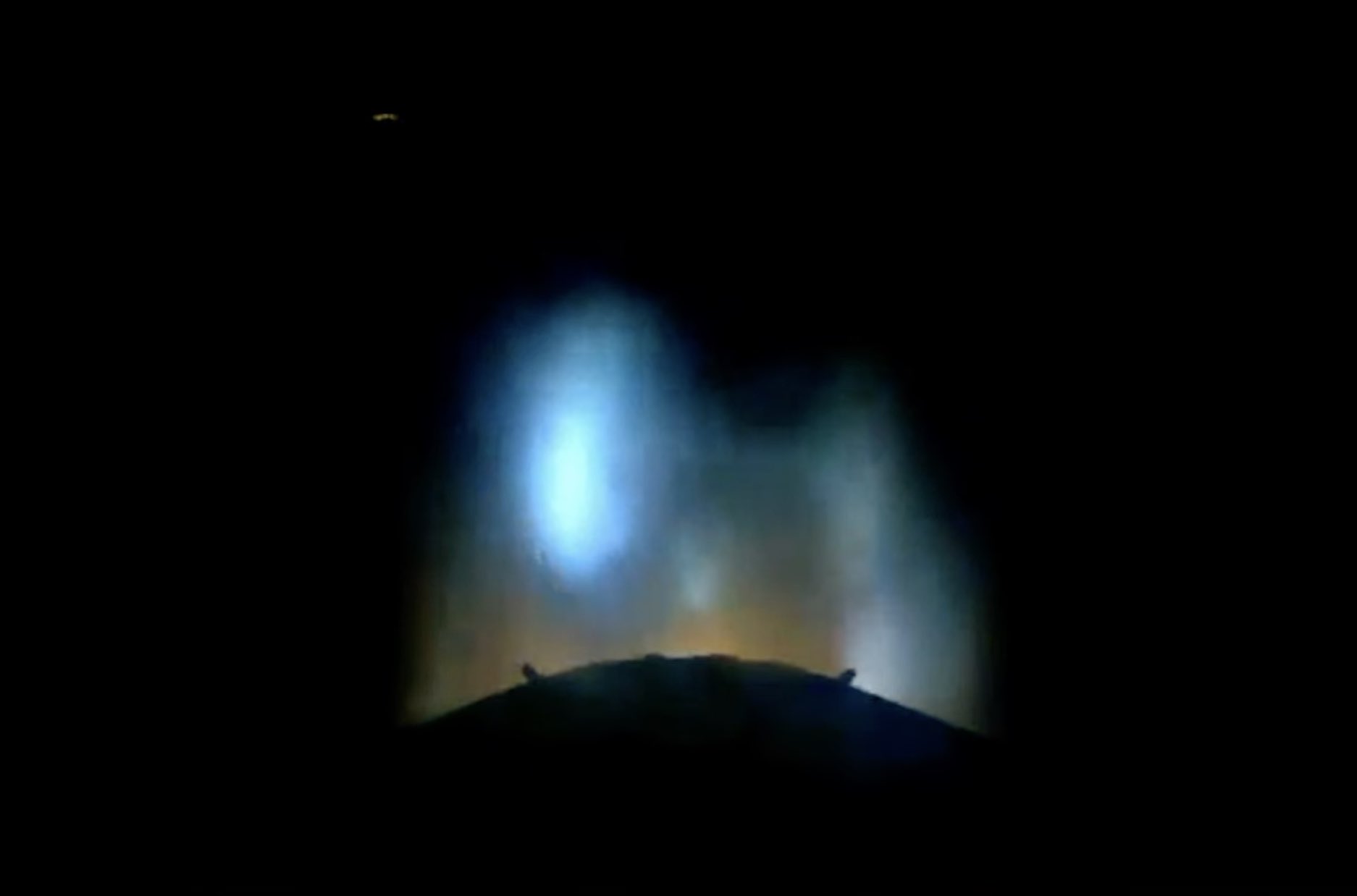 Piloted by Mathew Stannard, a Royal Air Force test pilot, it headed out over the Atlantic to the southwest of Ireland to reach a height of 35,000 feet (10,700 meters), where it performed a "race track" maneuver before releasing LauncherOne at approximately 6:08 p.m. EST (2308 GMT).
The two-stage, expendable launch vehicle is designed to place small satellites of up to 500 kilograms (1,100 pounds) into a wide range of low Earth orbits. Rather than launching from the ground like a conventional rocket, it is carried to launch altitude by the 747 aircraft, which has its own mission control room in the plane's former premium and economy cabin.
Among the nine satellites on-board were payloads for the UK's Ministry of Defence, the sultanate of Oman, the U.S. National Reconnaissance Office, and British startups including the Welsh company Space Forge, which is developing reusable satellites. All were lost before reaching orbit and are likely to have burned up in Earth's atmosphere.
Dan Hart, Virgin Orbit CEO, said: "While we are very proud of the many things that we successfully achieved as part of this mission, we are mindful that we failed to provide our customers with the launch service they deserve.
"The first-time nature of this mission added layers of complexity that our team professionally managed through; however, in the end, a technical failure appears to have prevented us from delivering the final orbit. We will work tirelessly to understand the nature of the failure, make corrective actions, and return to orbit as soon as we have completed a full investigation and mission assurance process."
The UK-launched mission — titled "Start Me Up" in honor of the Rolling Stones' 1981 hit — brought timely publicity to the emergence of a competitive small-launch sector, just as Europe grapples with reduced launch capability due to the Ukraine war, which has cut access to Russian Soyuz vehicles, as well as Ariane 6 delays and the grounding of Vega rockets after a failed launch last month.
Matt Archer, director of commercial spaceflight at the UK Space Agency, said he was hugely disappointed that the mission had not been successful, but still pleased that the first launch of satellites from Europe had taken place from British soil.
"We don't know what caused the anomaly, but we achieved a launch," he said. "A lot of positives have been achieved, but space is hard ,and we knew that this had a risk of failure because launches don't always work. But we've created the conditions for launch here. We've shown we can do it, and we'll look to do it again."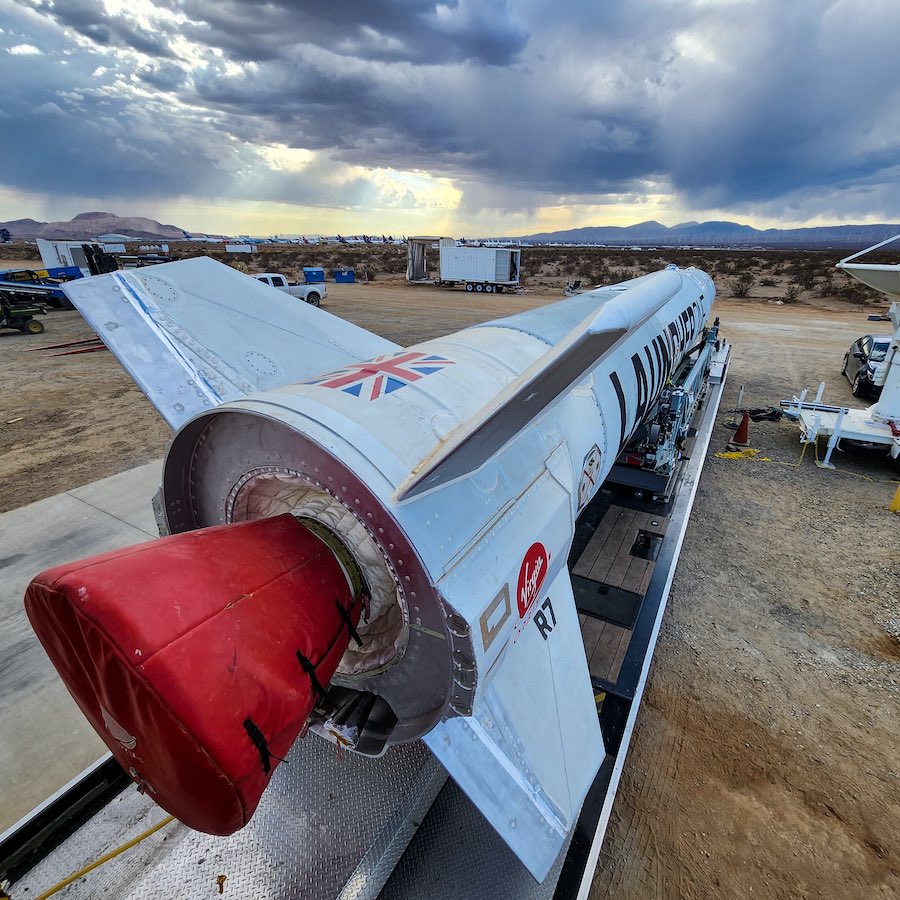 Spaceport Cornwall received the United Kingdom's first-ever spaceport license from the UK Civil Aviation Authority in November, and in late December, Virgin Orbit was issued launch and range control licenses, which ensured all regulatory, safety and environmental requirements had been met.
Expressing her own disappointment, Melissa Thorpe, head of Spaceport Cornwall, said: "We put our hearts and soul into this, and it is absolutely devastating. This isn't the first time we've been knocked, but this is definitely the biggest. We're a resilient team, and we'll get up and we'll go again.
Virgin Orbit's previous four operational launches, which all lifted off from California, were all successful and had deployed a total of 33 small satellites. Despite its latest failure to orbit satellites on Monday night, the mission notched up a number of space firsts including the first orbital launch from the United Kingdom, the first international launch for Virgin Orbit, and the first commercial launch from Western Europe.
The idea of releasing a rocket from a converted jetliner was pioneered by Orbital Sciences in the 1990s as a novel way of offering a flexible and low-cost route to orbit, as the demand for sending small satellites into low Earth orbit grows exponentially.