STORY WRITTEN FOR CBS NEWS & USED WITH PERMISSION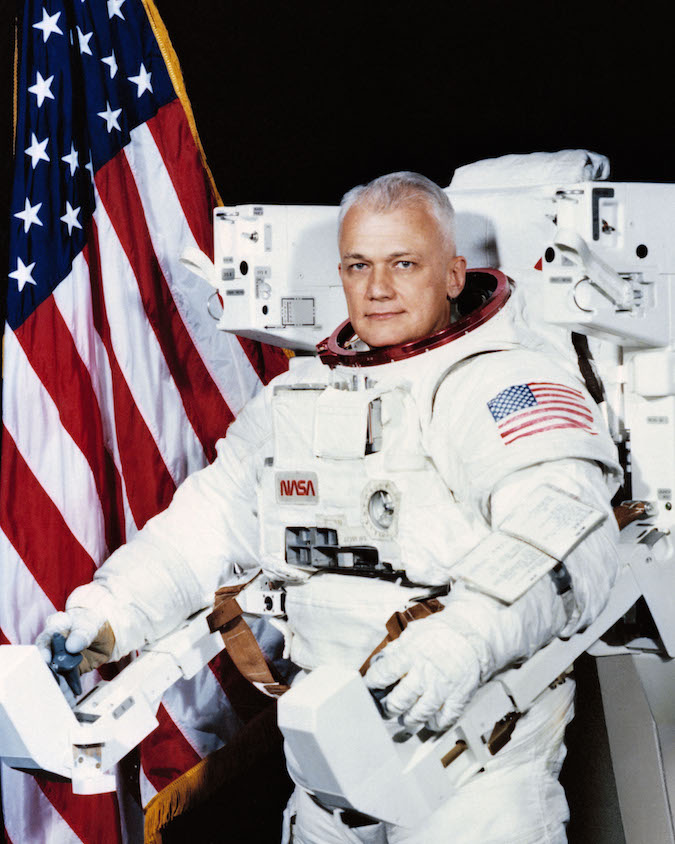 Former astronaut Bruce McCandless II, a retired Navy captain and son of a Medal of Honor winner who joined NASA during the buildup to the Apollo program, served as capsule communicator when Neil Armstrong took his historic first step on the moon and later flew in space twice during the shuttle program, died Thursday. He was 80.
During his first space flight aboard the shuttle Challenger in February 1984, McCandless carried out the first untethered spacewalk, using a nitrogen gas-powered Manned Maneuvering Unit he helped design to fly well away from the orbiter for a series of tests.
Photos of McCandless, floating alone in the deep black of space above the brilliant limb of Earth became iconic emblems of the space shuttle program and among the most widely reproduced. The Challenger crew also launched two communications satellites before returning to Earth, making the program's first shuttle landing at the Kennedy Space Center.
"Our thoughts and prayers go out to Bruce's family," Robert Lightfoot, NASA's acting administrator, said in a statement. "He will be always be known for his iconic photo flying the MMU."
Ironically, MMUs would be used by two astronauts later in 1984 to retrieve the satellites McCandless' crew deployed after they were stranded in useless orbits due to problems with their booster rockets. The satellites were returned to Earth, repaired and eventually relaunched.
McCandless flew a second time in April 1990 to help launch the Hubble Space Telescope. He and astronaut Kathryn Sullivan donned spacesuits and were standing by in the shuttle Discovery's airlock for an emergency spacewalk if needed.
As it turned out, a spacewalk was not needed — problems with the telescope's mirror were discovered later — and Discovery's crew returned to Earth after a five-day mission. The flight boosted McCandless' total time in space to 13 days and 31 minutes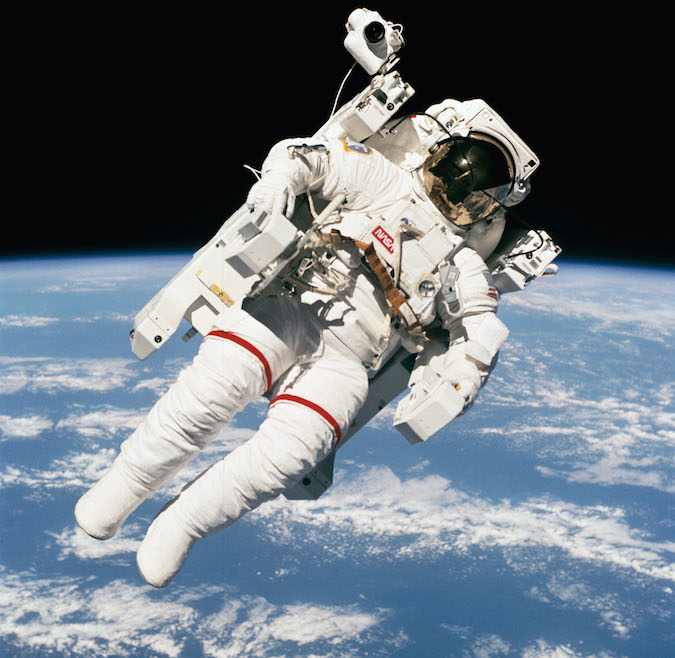 "I'm deeply saddened by the passing of Bruce McCandless, a brilliant aviator and astronaut who dedicated his life to serving the country he loved," Sen. John McCain, who attended the U.S. Naval Academy with McCandless, said in a statement. "I always looked up to Bruce, not only for his incredible intellect, but also for his character and integrity, which embodied the highest values of the United States Navy.
"Bruce served his country with humility and dignity, and encouraged all of us to reach new heights. Cindy and I send our deepest condolences to Bruce's wife, Ellen, their beloved children, and the entire McCandless family as they mourn the loss of an extraordinary man."
Born in Boston on June 8, 1937, McCandless graduated second in his class at the Naval Academy and was designated a naval aviator in 1960. His father, Bruce McCandless, was a communications officer aboard the USS San Francisco who was awarded the Medal of Honor for heroism in the battle of Guadalcanal. He retired as a rear admiral.
McCandless II served aboard the aircraft carrier USS Enterprise during the Cuban missile crises and logged 5,000 hours flying time in jet aircraft.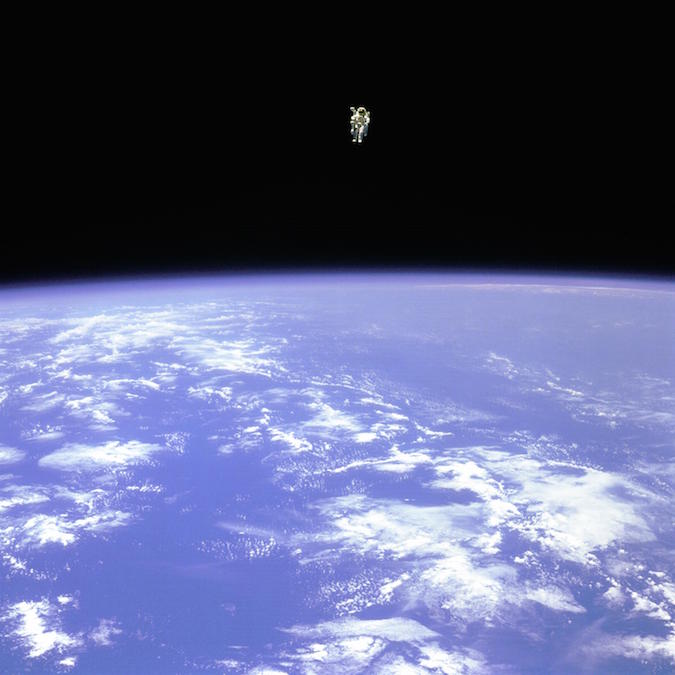 He was one of 19 astronauts selected by NASA in 1966 to join the Apollo moon program. He served as capsule communicator, or CAPCOM, during the Apollo 11 mission when Neil Armstrong and Buzz Aldrin stepped onto the lunar surface.
In 2015, recalling his famous MMU flight, McCandless said his wife was in mission control, "and there was quite a bit of apprehension. I wanted to say something similar to Neil when he landed on the moon, so I said, 'It may have been a small step for Neil, but it's a heck of a big leap for me.' That loosened the tension a bit."
McCandless served on the support crew for Apollo 14 and was the backup pilot for the first mission to the Skylab space station. He then transitioned to the space shuttle program.
He is survived by his wife, Ellen Shields McCandless, his son Bruce McCandless III, his daughter Tracy McCandless, two granddaughters, a brother and two sisters.