The gates to the Johnson Space Center have been closed to all but essential personnel as heavy rains from Tropical Storm Harvey inundate the Houston area. Flight controllers remain at their posts inside the Mission Control Center and continue to monitor the health of the International Space Station as usual.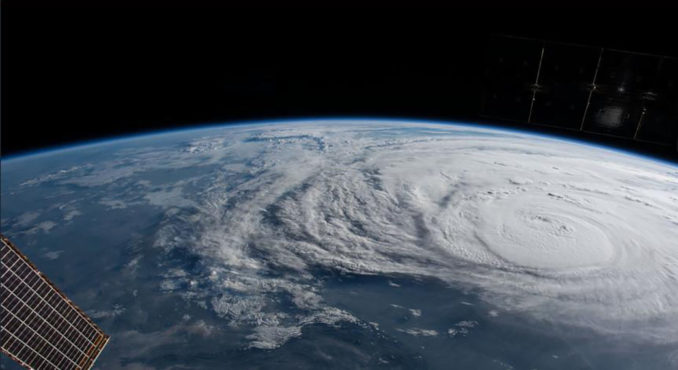 NASA said on its website: "Accommodations are being made for critical staff to support mission control through the weekend."
A flash flood warning is in effect for the space center until 12:30pm CDT today. Total rainfall from Harvey has reached 22.23 inches (56.5cm) at JSC and an additional 2-4 inches (5-10cm) are possible before 1pm CDT. Many roads in the Clear Lake area, where the space center is located, are under water.
On its emergency news website, JSC advised employees: "Essential personnel planning to work on site should call their supervisors before attempting to drive in. Conditions in and around site have worsened overnight. Stay off the roads if you can."
Space Center Houston, the official visitor center of the Johnson Space Center had earlier announced it would be closed all weekend due to the adverse weather conditions.