Don't miss riveting slow-motion video of Thursday's blastoff of four European navigation satellite satellites captured by high-speed cameras at the Ariane 5 rocket's jungle launch pad, plus dramatic up-close snapshots showing the launcher's climb into the sky on 2.9 million pounds of ground-shaking thrust.
The 165-foot-tall (50-meter) rocket took off at 1306 GMT (8:06 a.m. EST; 10:06 a.m. French Guiana time) Thursday topped with four Galileo global positioning satellites for Europe's space-based navigation network.
The latest Galileo satellites launched — the 15th through the 18th in the fleet — push the navigation system closer to global service, an achievement expected some time in 2018. The Galileo program needs 24 operational satellites to offer fully independent positioning and timing services on par with the U.S. military's GPS satellites.
The Ariane 5's launch Thursday was a rare morning flight for Europe's heavy-lift rocket, and the rocket's 75th straight success dating back to 2003. It was the 89th Ariane 5 flight overall, and the sixth this year. The launch was also the ninth Arianespace flight of 2016, a record which includes two Soyuz launches from French Guiana and one Vega mission.
The Ariane 5 launcher's Vulcain 2 main engine, burning a mix of liquid hydrogen and liquid oxygen, fired up on the launch pad about seven seconds before liftoff. Once the core engine was measured at full power, the Ariane 5's two solid rocket boosters ignited to propel the launcher into the skies over the equatorial spaceport.
The upper stage delivered the four Galileo satellites to a circular orbit around 14,200 miles (22,900 kilometers) above Earth less than four hours after liftoff.
Close-up super slow-mo lift-off of our #Ariane5 ES #VA233 #Galileo #CSG #ELA3 pic.twitter.com/JLrlDnWdzi

— DutchSpace (@DutchSpace) November 20, 2016
Nice 200 fps lift-off super slow-mo of our #Ariane5 ES #VA233 #Galileo #CSG #ELA3 pic.twitter.com/MzdgTrUMCT

— DutchSpace (@DutchSpace) November 20, 2016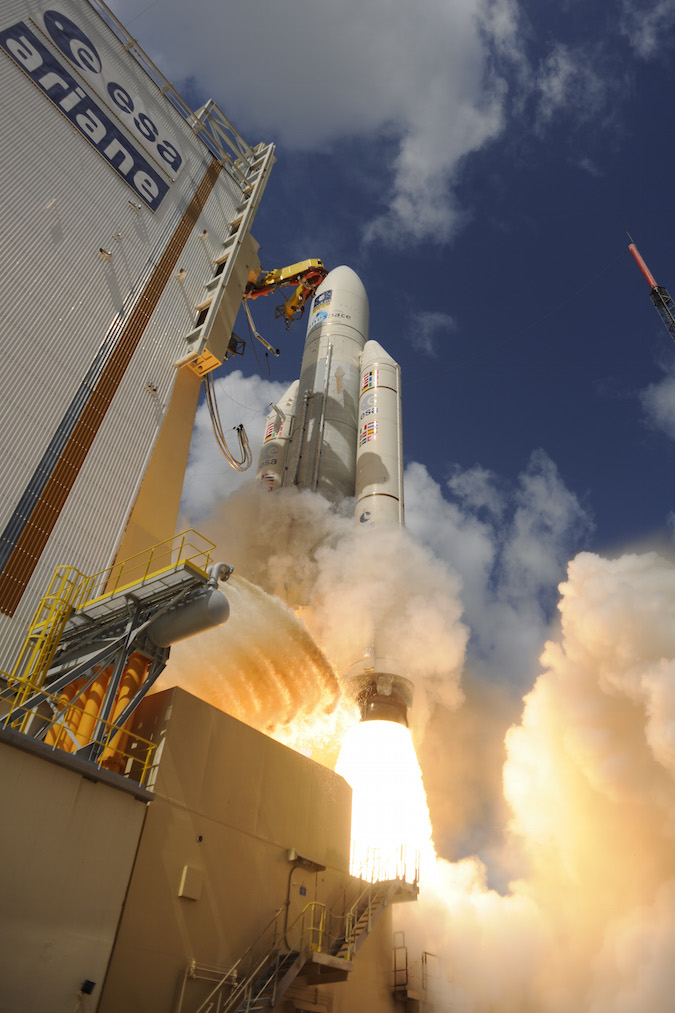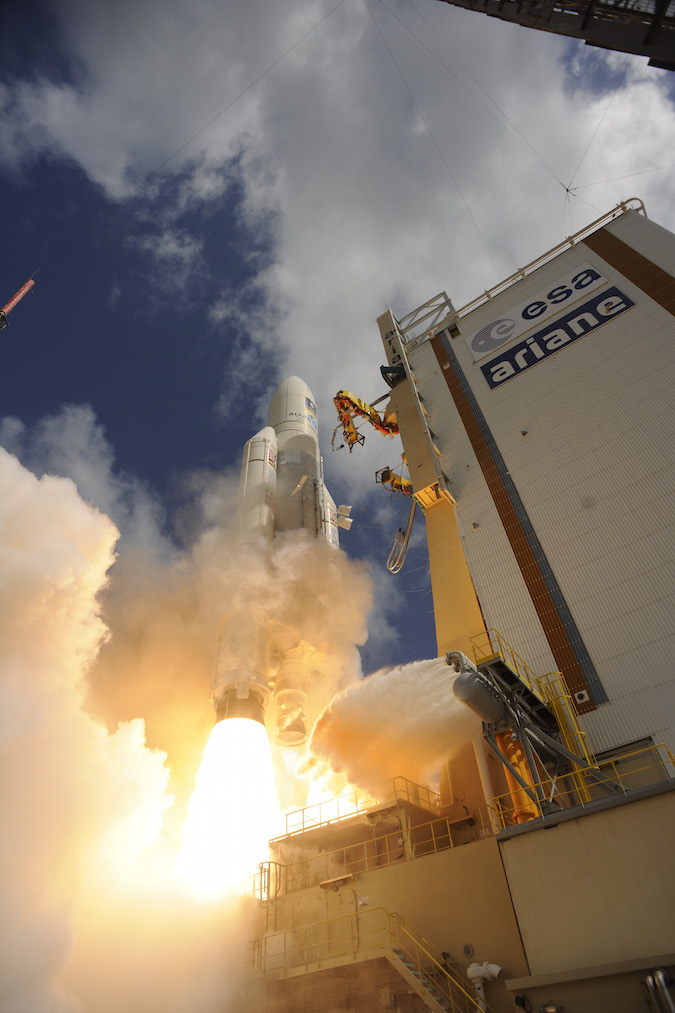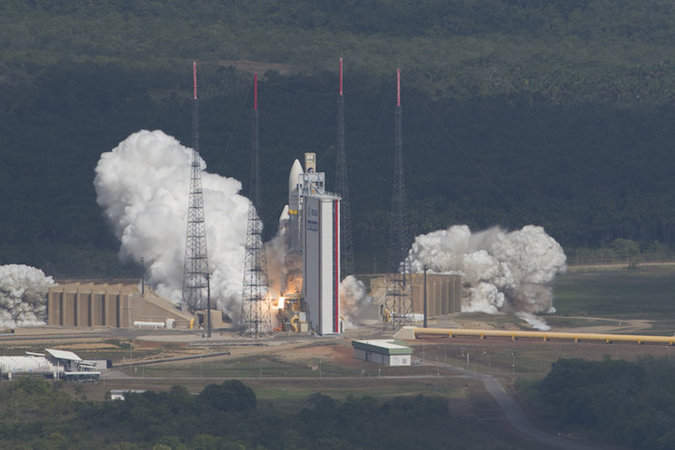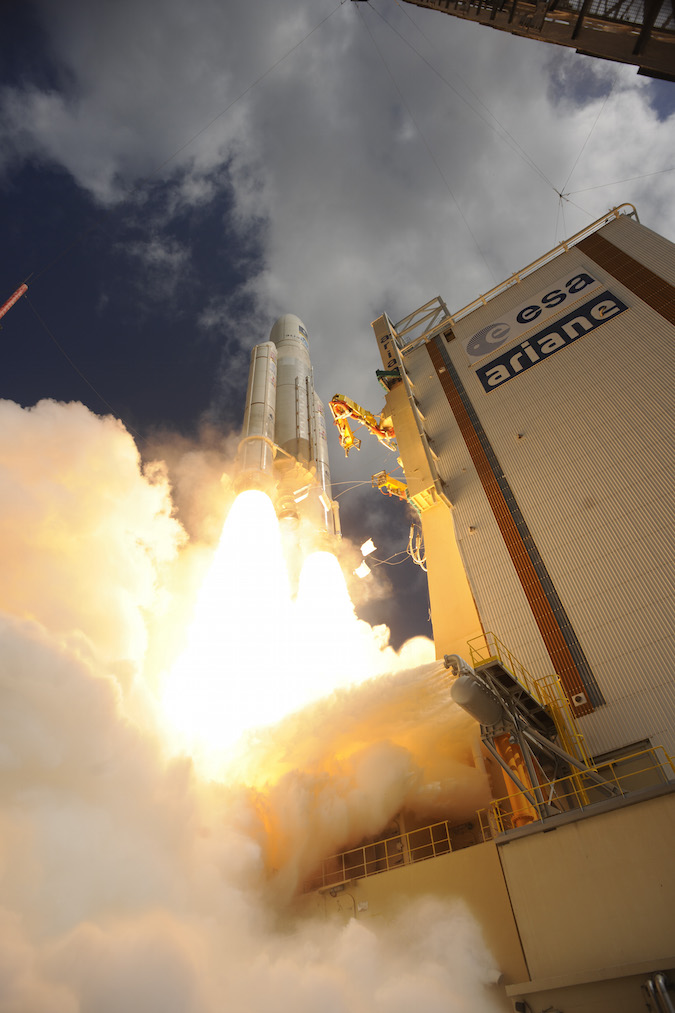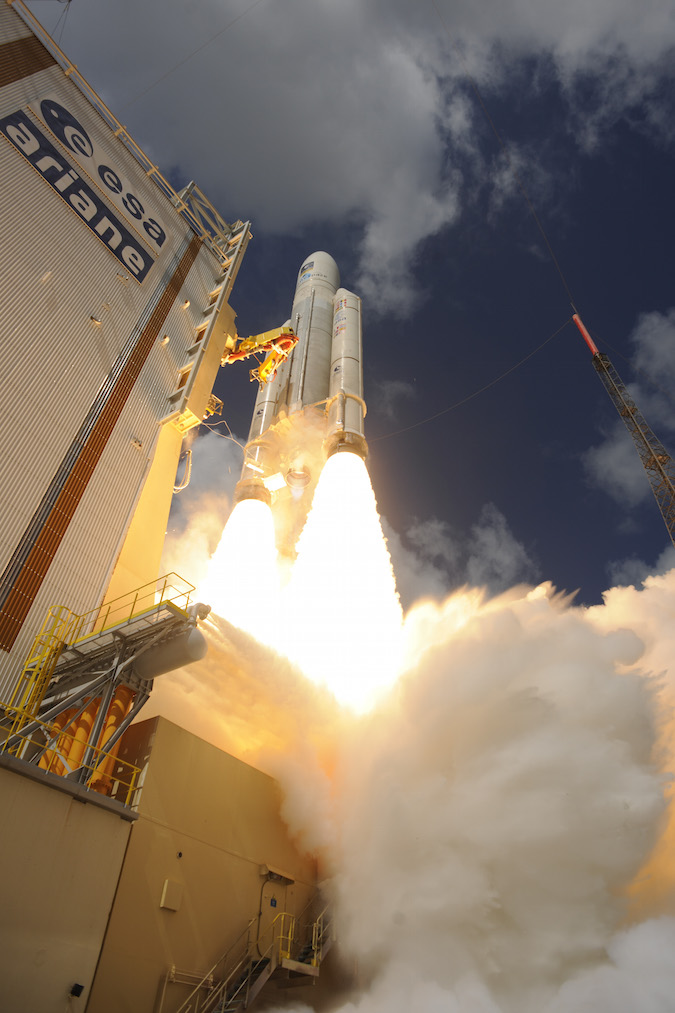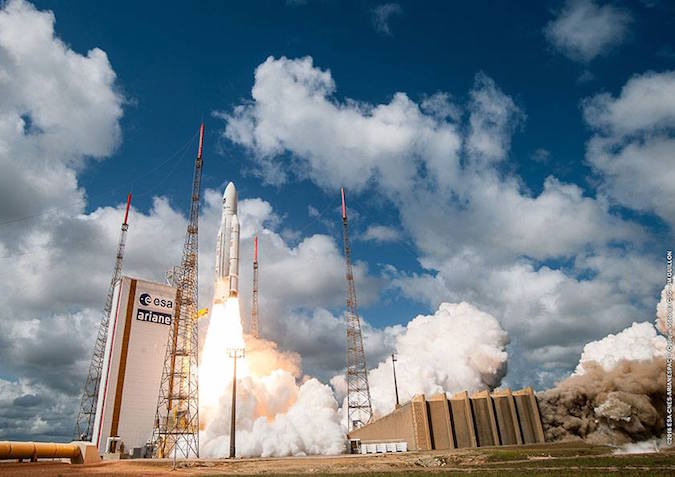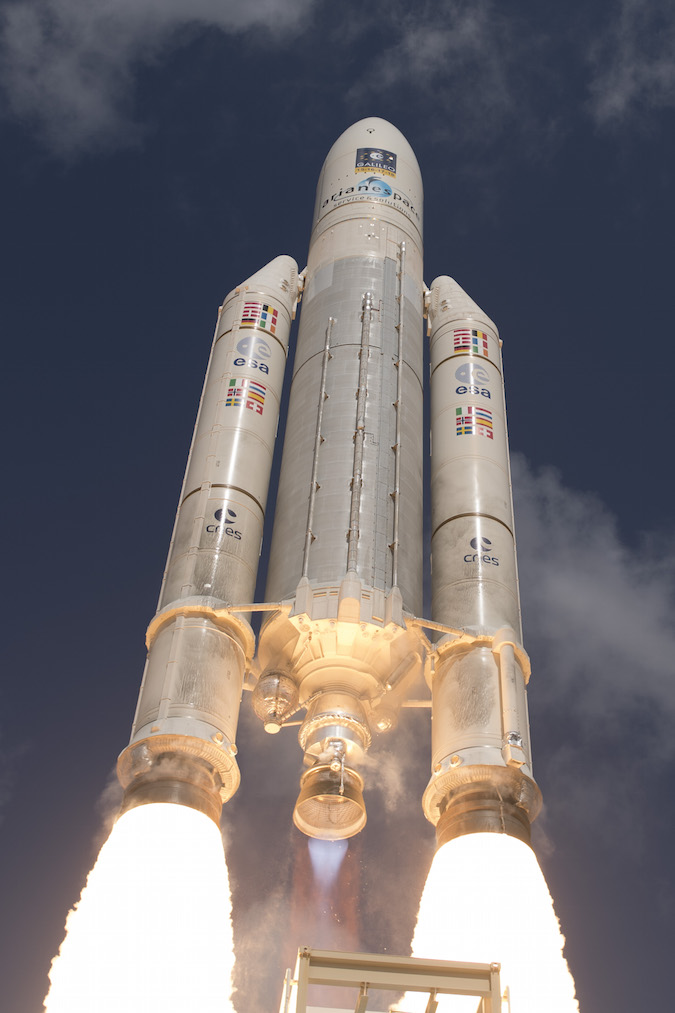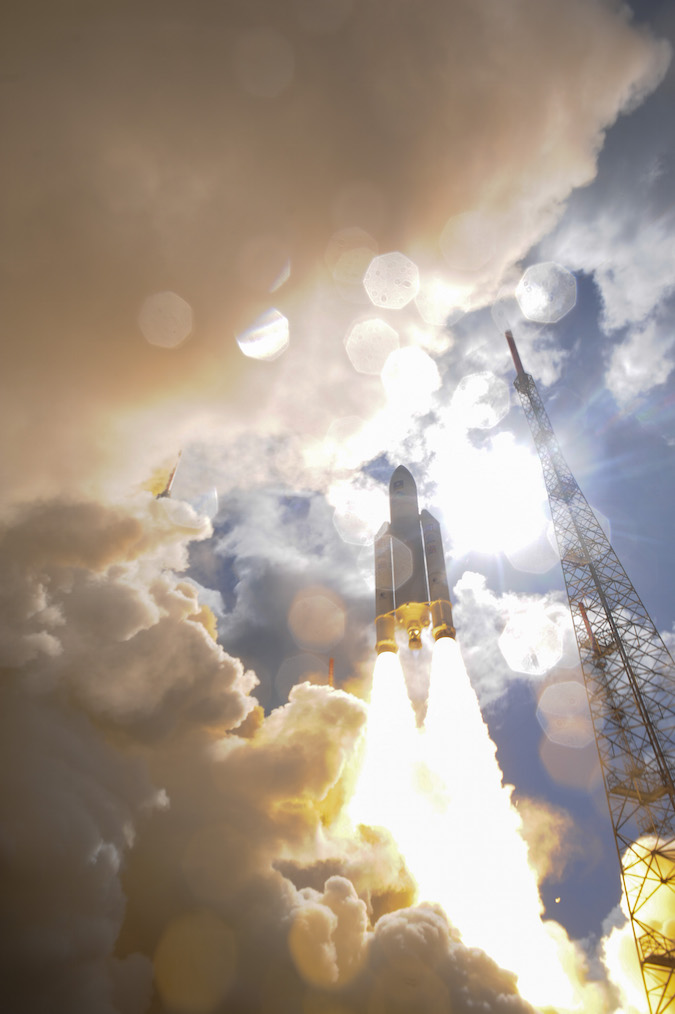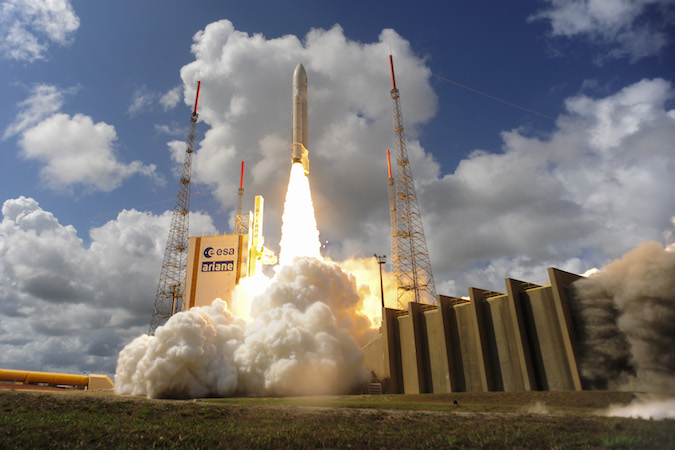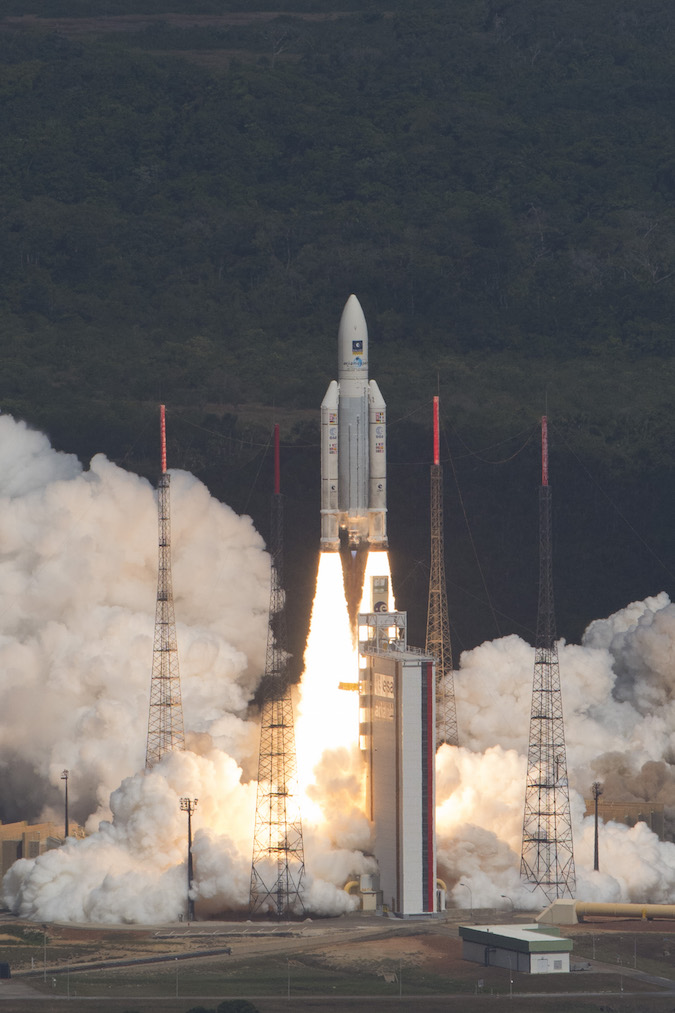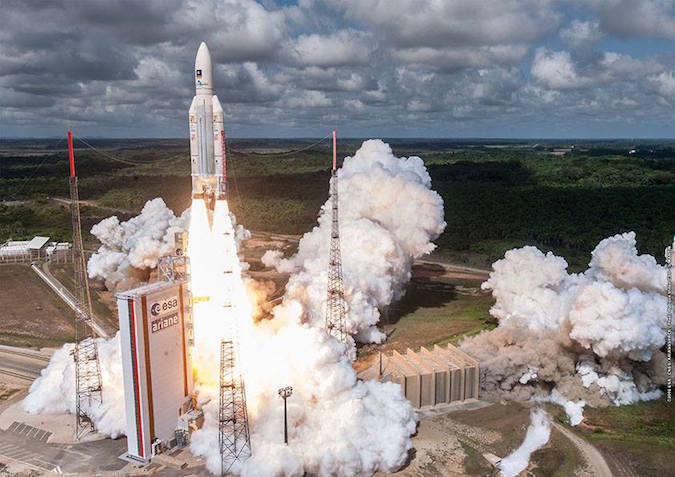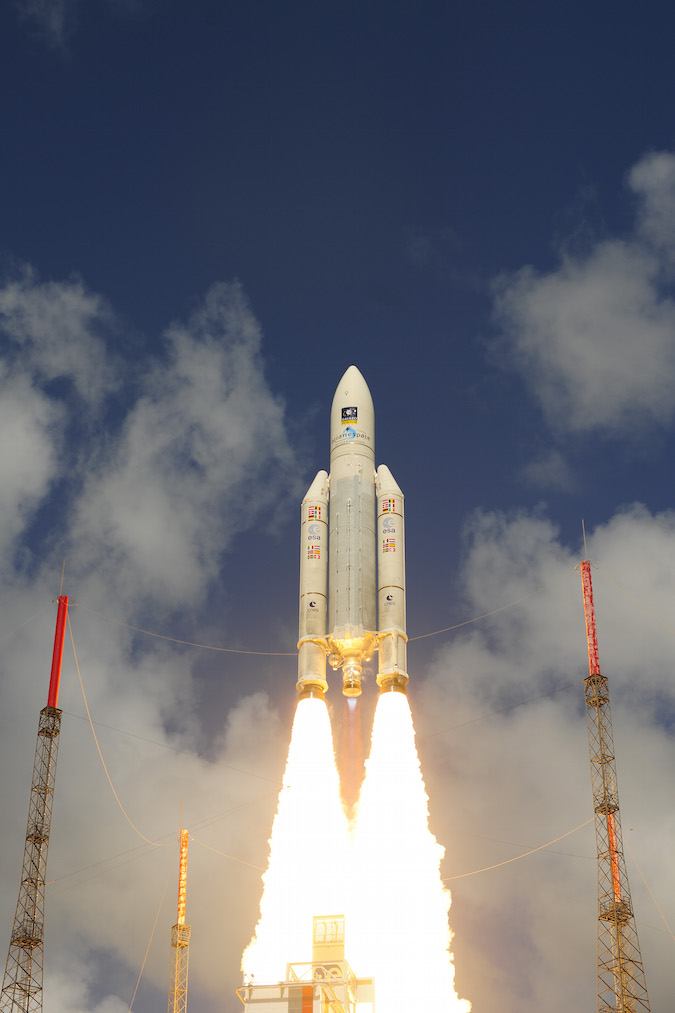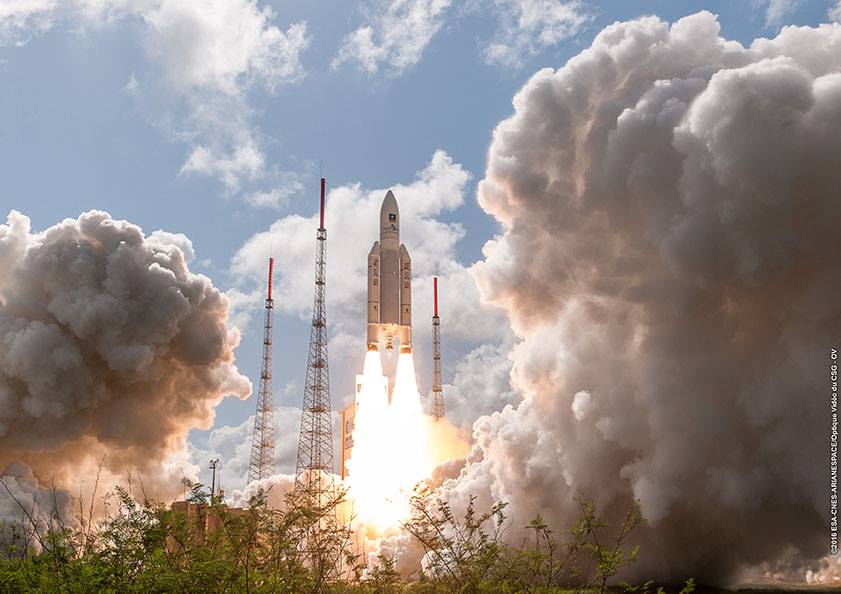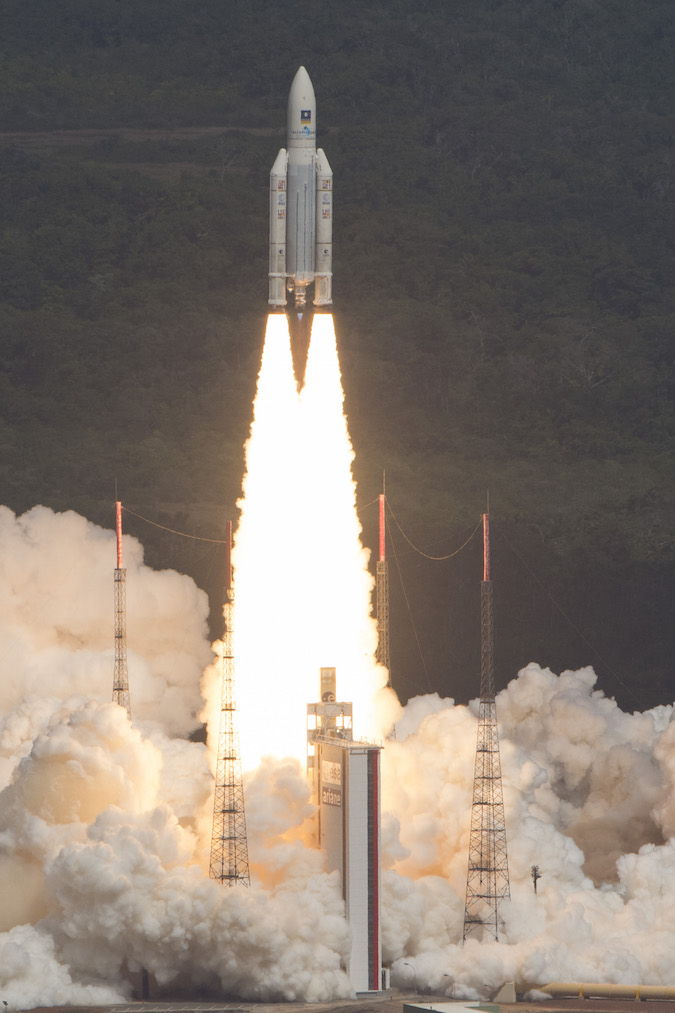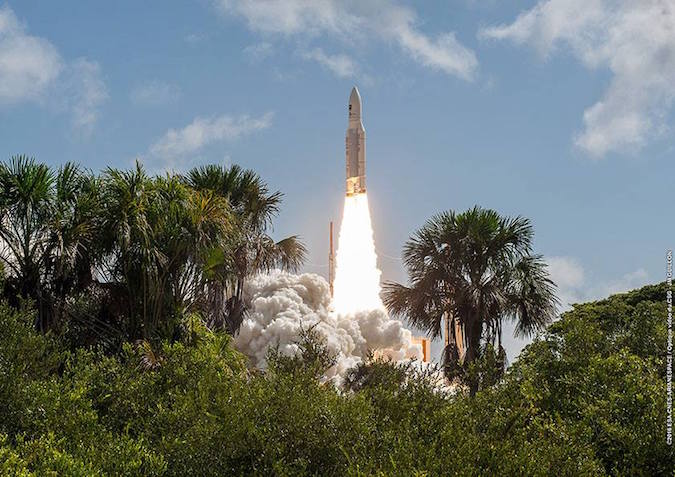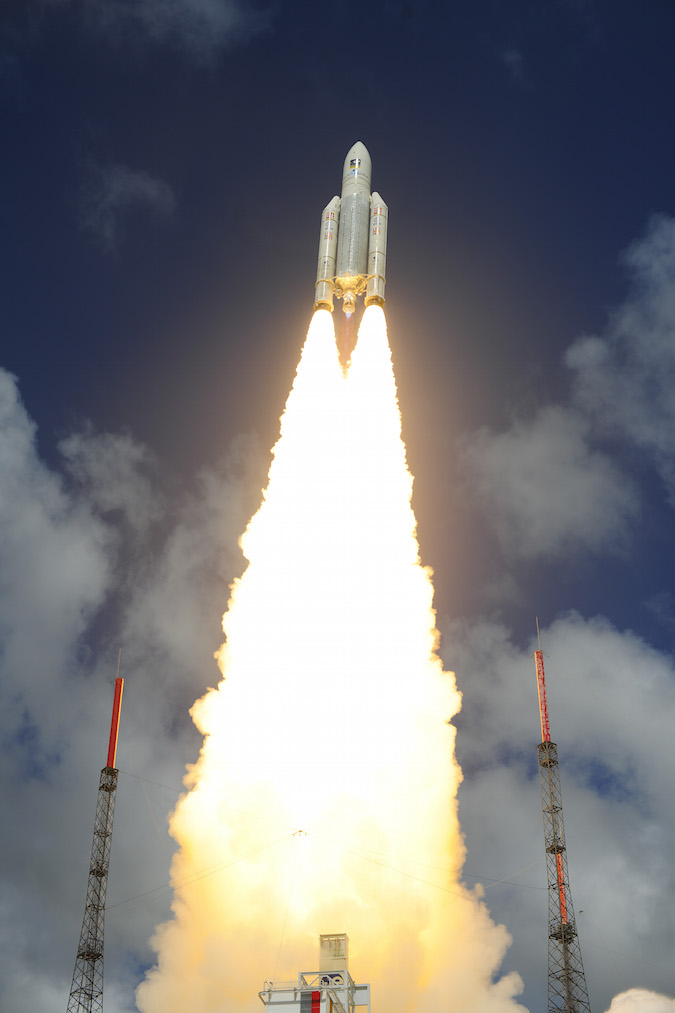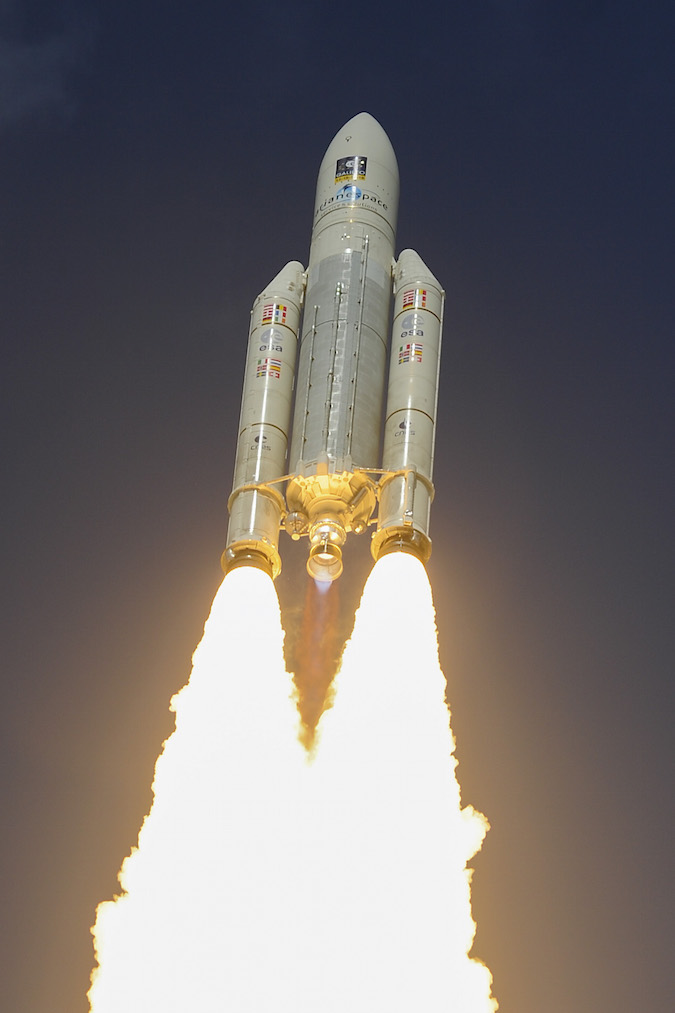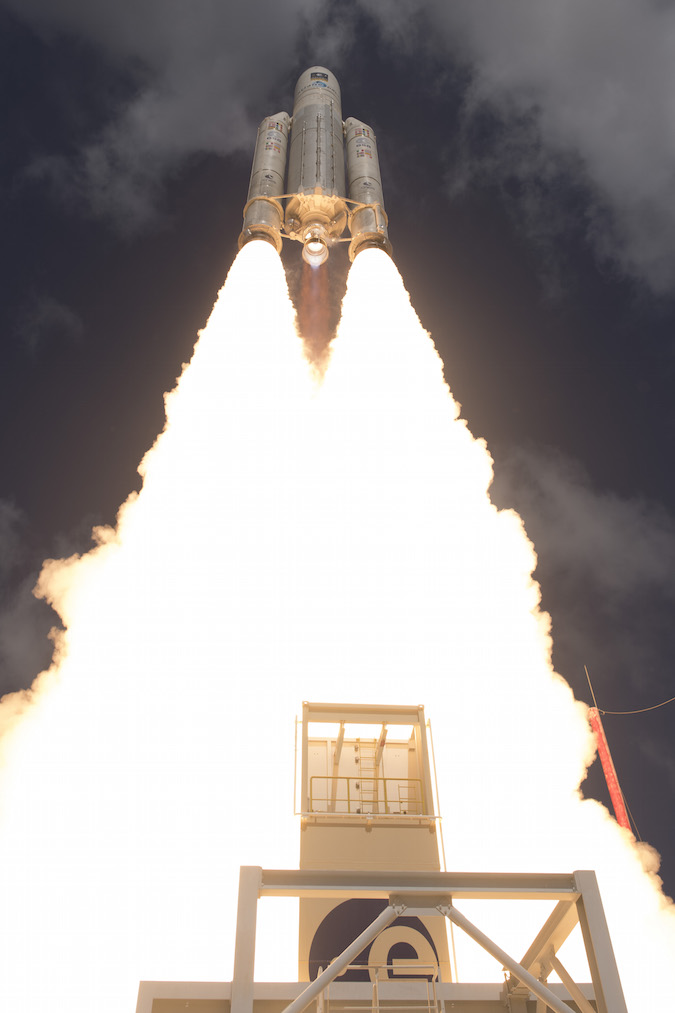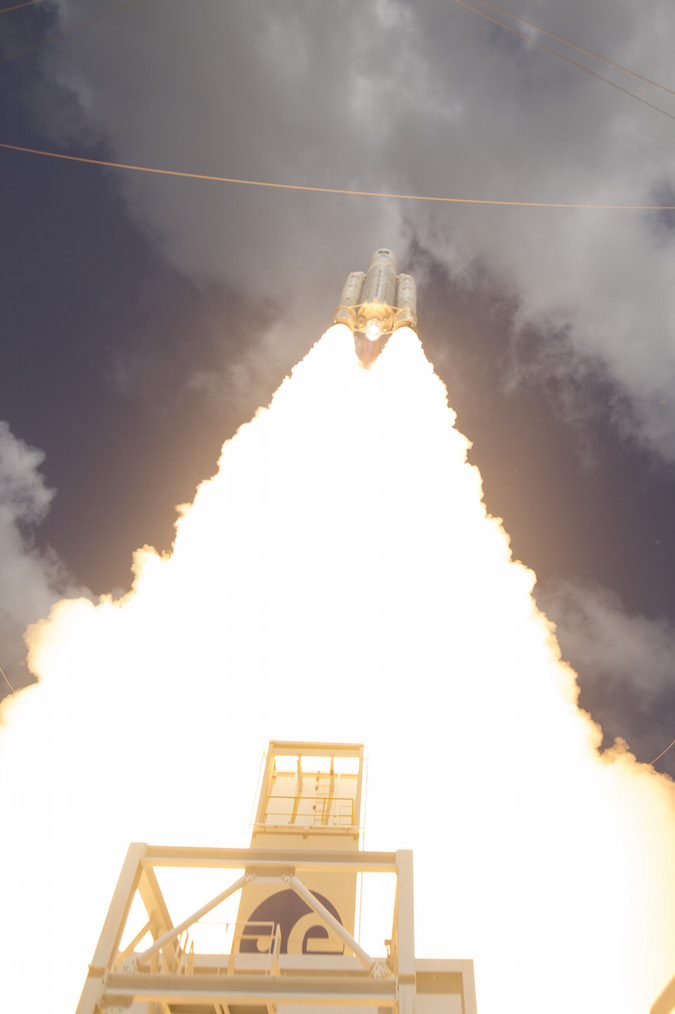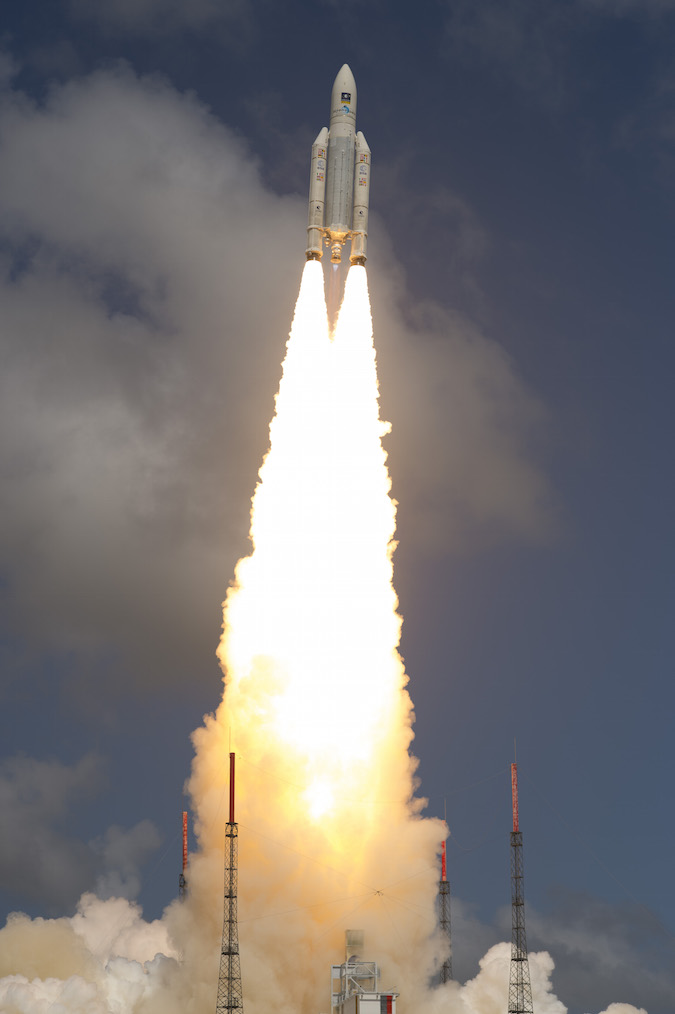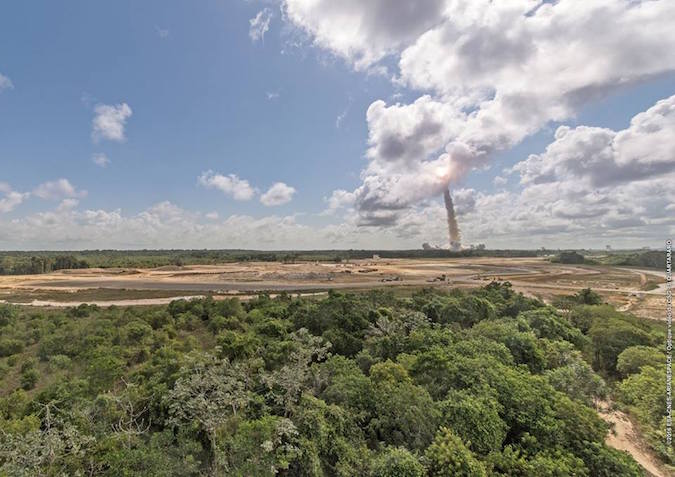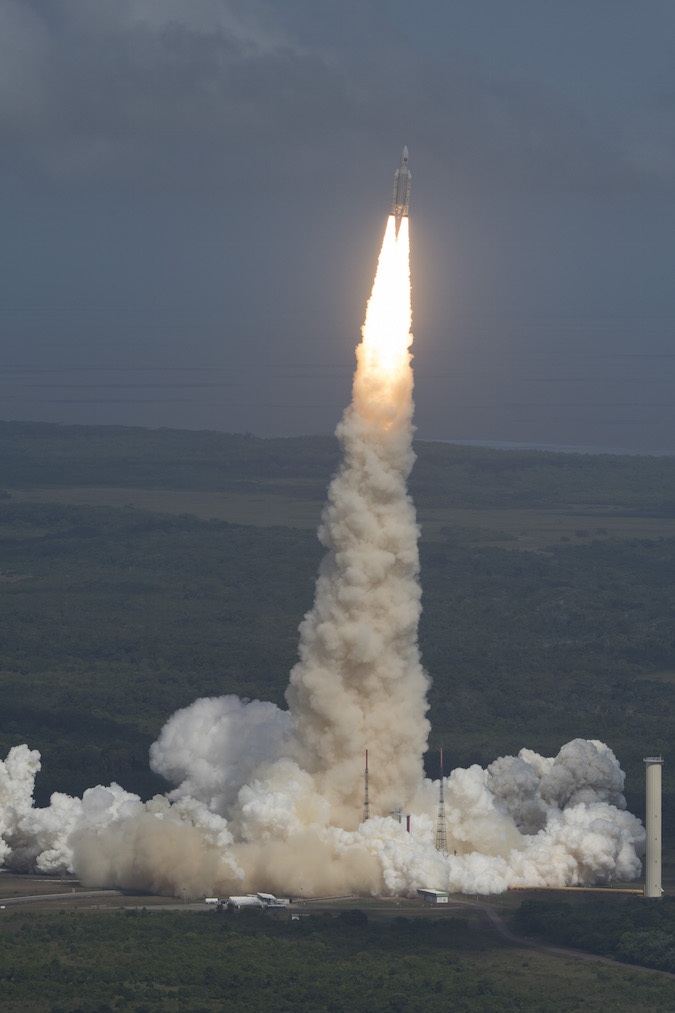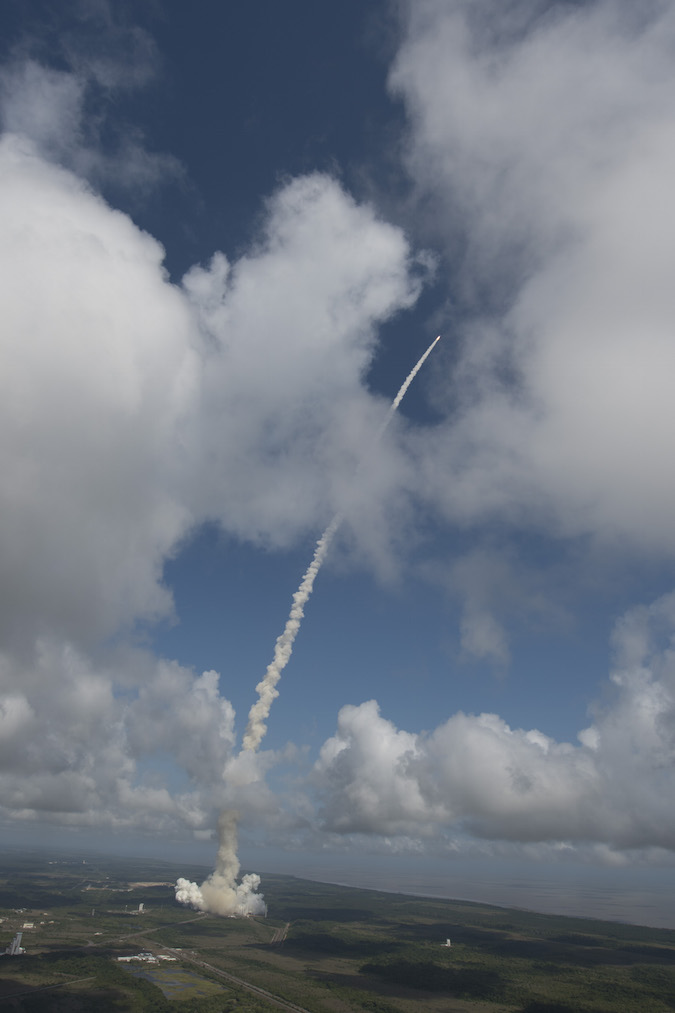 Email the author.
Follow Stephen Clark on Twitter: @StephenClark1.