SpaceX took a group of reporters and photographers just offshore the Falcon 9 rocket's landing point Tuesday, a day after the 15-story booster made a pinpoint touchdown after helping send 11 communications satellites into orbit.
Seen from a boat just off the coast, the Falcon 9 rocket's first stage shows signs of wear after its 10-minute flight. After deploying an upper stage to propel 11 Orbcomm message relay satellites into orbit, the first stage steered back toward Cape Canaveral and touched down at a facility SpaceX calls Landing Zone 1, about six miles south of the Falcon 9's starting point.
Four landing legs extended during a final braking maneuver just above the landing pad, where the rocket settled down at approximately 8:38 p.m. EST Monday (0138 GMT), less than 10 minutes after blastoff.
SpaceX technicians were draining the booster of hazardous fluids and safing the vehicle in the hours after the landing. Elon Musk, the company's founder and CEO, told reporters the rocket was to be readied for a ground test firing at Cape Canaveral to verify it weathered the up-and-down flight, but there are no plans to fly this particular rocket again.
Future Falcon 9 boosters that return to Earth will be refurbished for more launches, Musk said.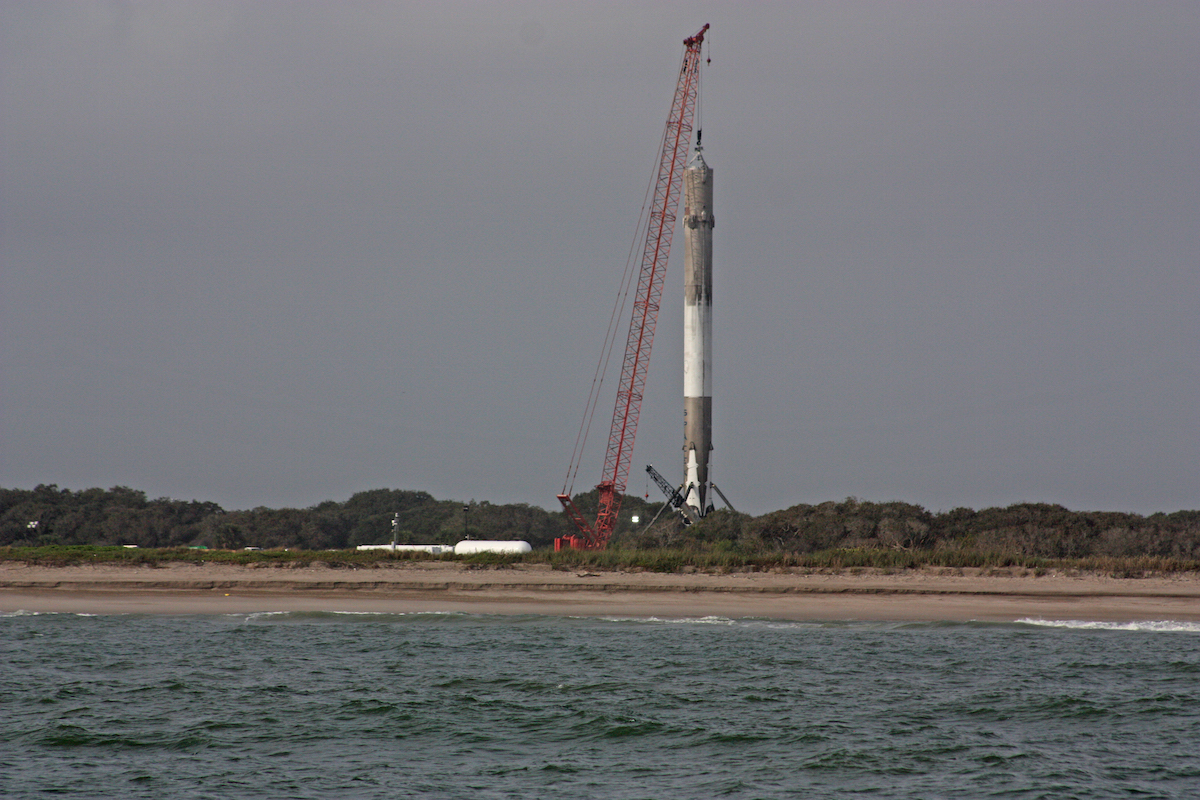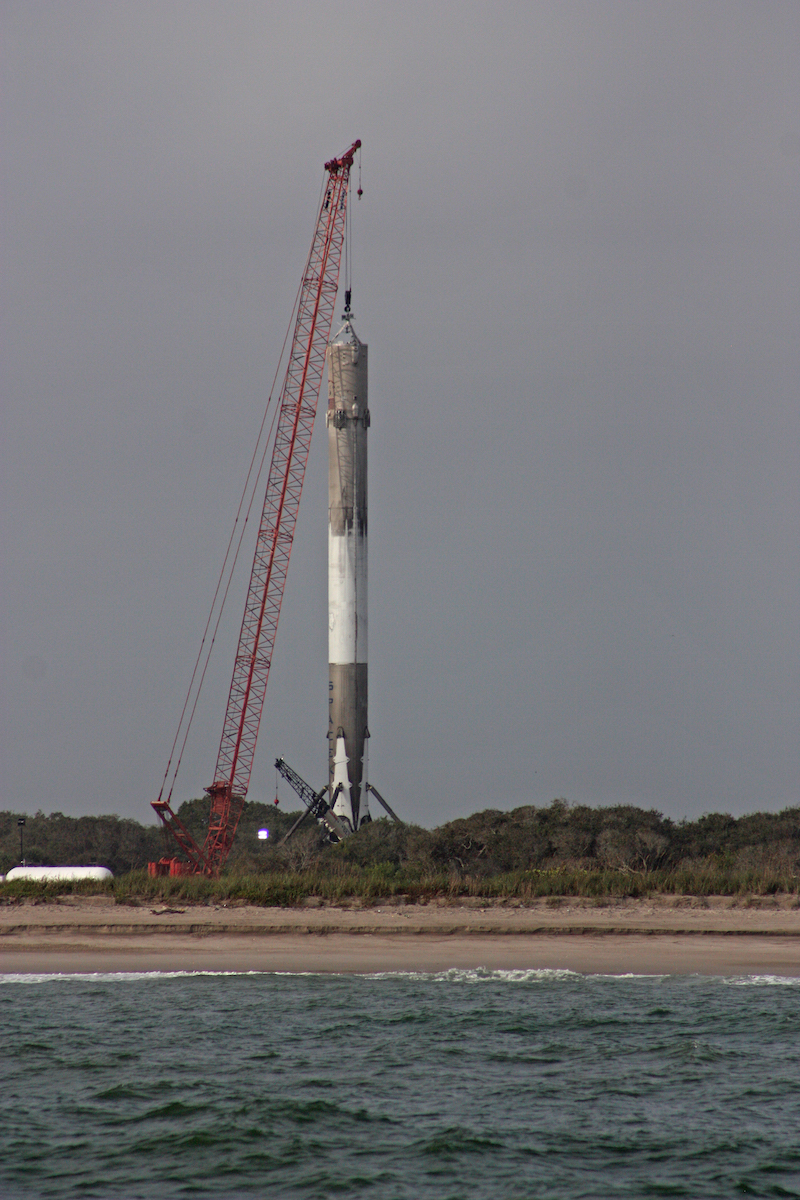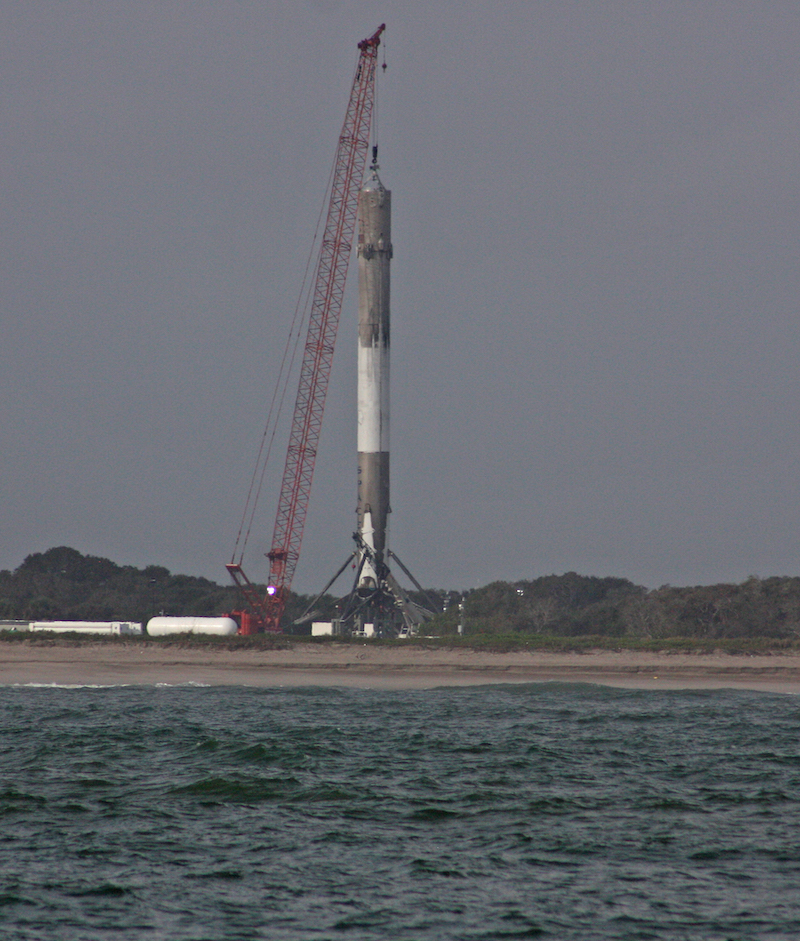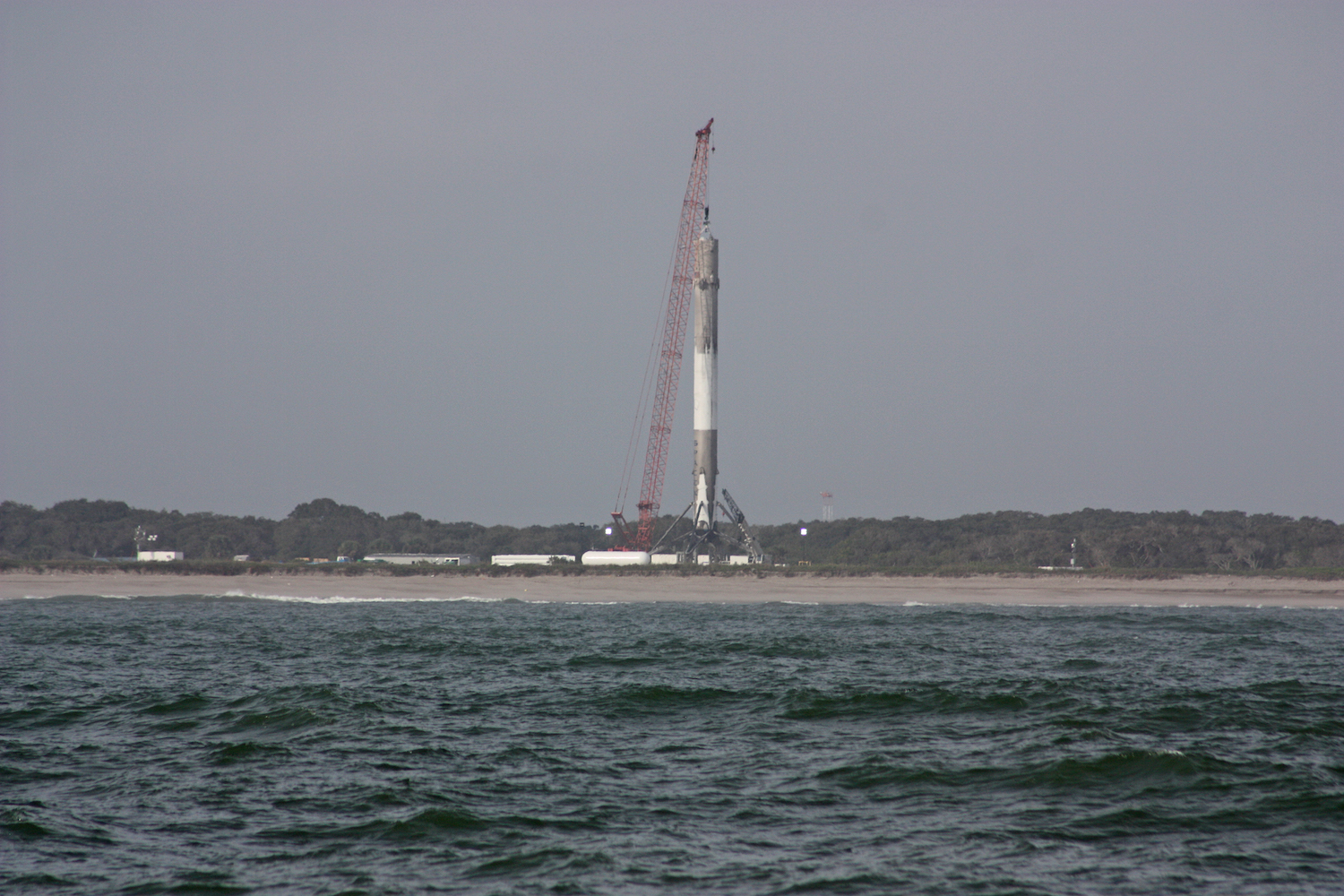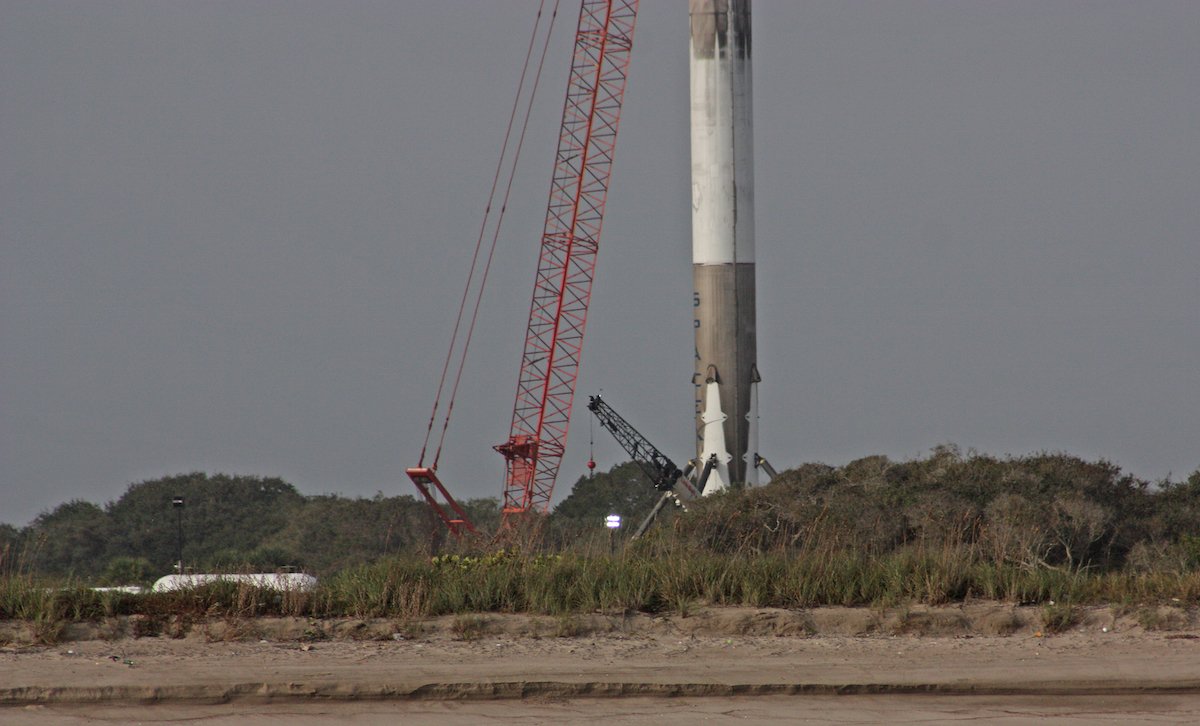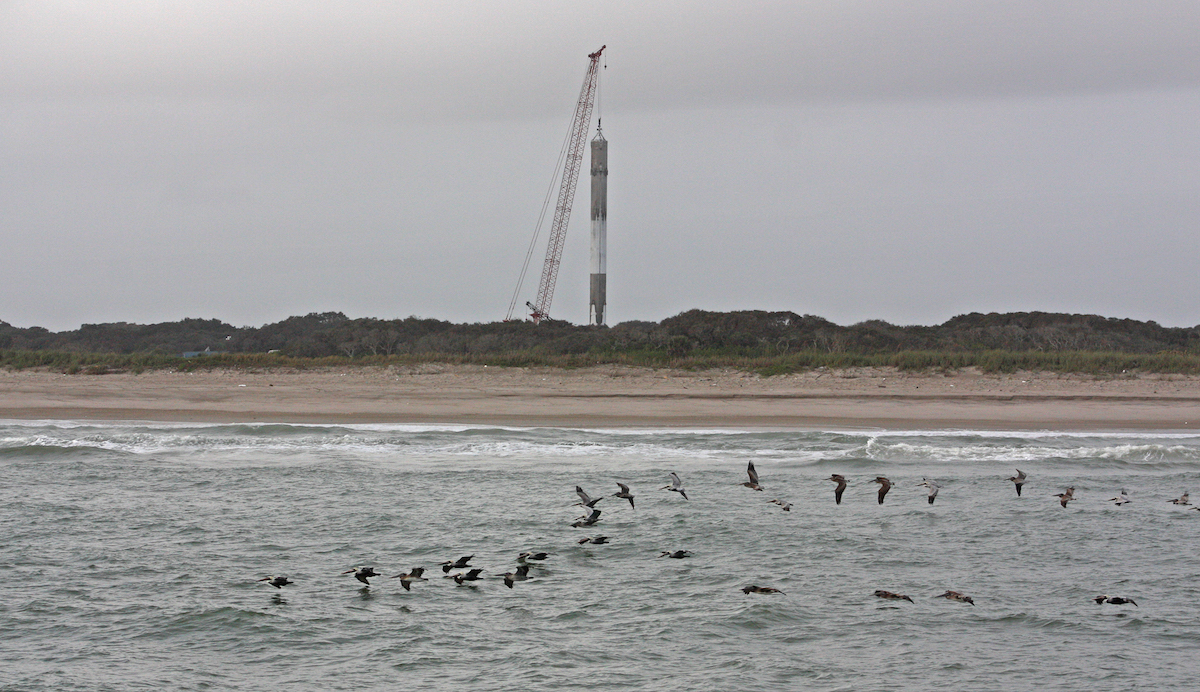 Email the author.
Follow Stephen Clark on Twitter: @StephenClark1.