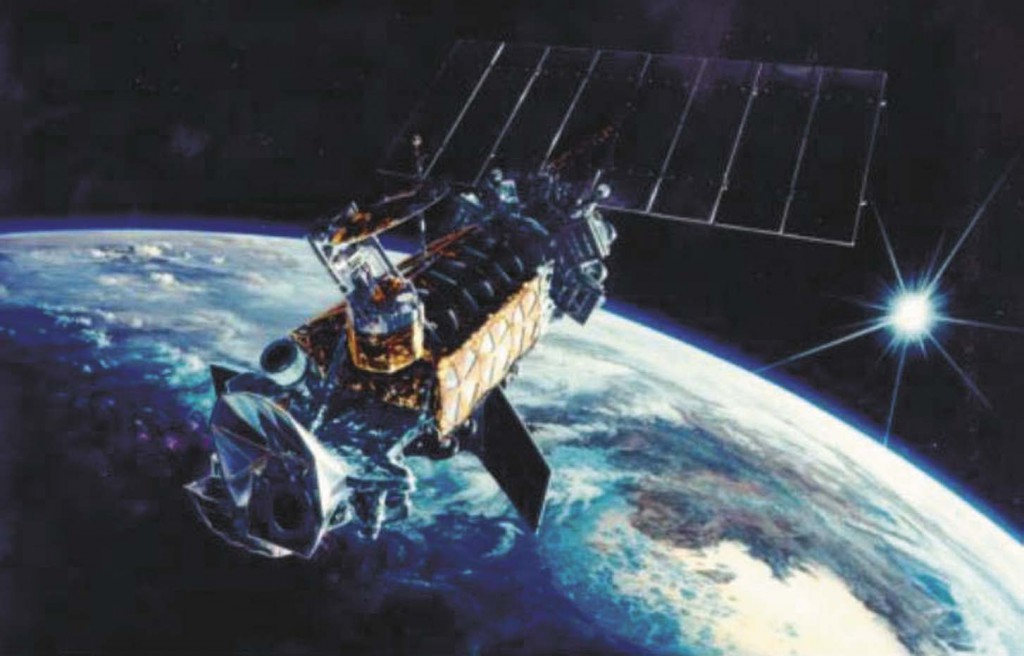 CAPE CANAVERAL — The U.S. military wants to launch the final DMSP weather spacecraft, but the fate of the bird that is designed to observe the world's weather for the warfighter is now waiting approval from Congress.
Inside a Lockheed Martin cleanroom in Sunnyvale, California, work goes on to implement the service-life extension modifications to the Defense Meteorological Satellite Program F20 craft to lengthen its service life beyond 80 months in orbit, just in case the budgetary decision is made to launch it as early as 2018.
For more than a year, there has been uncertainty if the last satellite would be pressed into service or simply left on the ground in favor of a new, modern constellation of weather observatories coming in the next decade.
"Last year, we completed an analysis of alternatives that informed us we no longer needed DMSP Flight 20. This year, however, some circumstances changed," Gen. John Hyten recently told a Senate subcommittee hearing.
At issue is the aging European Meteosat 7 satellite 22,300 miles above the Indian Ocean that provides weather data to U.S. Central Command in some of the global hotspots. It is due to retire in 2017, leaving the Air Force with coverage gaps over the region unless replaced with something.
DMSP 20 is a polar-orbiting, low-Earth orbit satellite. It would pass over the area in question twice per day.
"We were looking to the European allies to cover some of these gaps for us and, indeed, that's why we said last year we were not going to launch the (DMSP 20) satellite. However, within months of that the European allies reversed themselves. They are not going to replace that satellite now, which brings us back to having gaps," said Deborah James, secretary of the Air Force.
"The (National Geospatial-Intelligence Agency) and our own Air Force weather teams very, very much want to see that satellite launched," she added.
"We know that's going to cost hundreds of millions of dollars. Nonetheless, that launch will allow us to plug some gaps and give us time to figure out the final U.S. and allied architecture for weather," Hyten said.
The military currently uses six DMSP satellites operating in space, the Air Force says. Three are fully mission capable and the rest with varying degrees of degraded operational capability. Adding DMSP 20 extends the program's service life to 2024.
If Congress approves the Air Force's request, DMSP 20 will be added to a batch of launches up for competitive bids between SpaceX and United Launch Alliance. Nine flights would be at stake in the competition, Hyten said.
"The standard length of time required to conduct a competitive source selection, fabricate the launch vehicle and integrate the payload will result in an initial launch capability in the 2018 to 2019 timeframe. However, we are examining ways to reduce this time," the Space and Missile Systems Center told Spaceflight Now.
What comes next for the Air Force after DMSP is equally as uncertain. The service hasn't decided on requirements of the follow-on system, Hyten said, and will not know until then if a billion-dollar, exquisite-quality satellite series is needed or a much cheaper, smaller craft would be "good enough."
At 53 years, the Defense Meteorological Satellite Program is the longest running satellite production ever. DMSP 20 craft was built in the 1990s and put into long-term storage, as prior DMSP satellites were flown and lasted longer than expected in service lives.
The orbiting eyes help plan air, sea and land operations by U.S. military forces deployed around the world, tracking weather patterns, forecasting storms and even sand storms.
Their instruments provide visible and infrared imagery of clouds, day or night, plus measure winds, soil moisture, ice and snow coverage, pollution, fires, dust storms and collects space weather data.
Unlike the civilian geostationary satellites parked 22,300 miles above Earth to focus on one region of the planet and capture the imagery of clouds seen on television weather reports, the military's DMSP satellites fly far closer to the ground and see virtually the entire globe twice daily.
The U.S. military has been operating weather satellites since 1962. Rejuvenating the constellation with new observatories ensures the continued flow of data for long-term forecasting and real-time inputs to leaders on the battlefield.
A DMSP weights nearly 2,700 pounds and stands 14 feet tall. It deploys to a length of 25 feet in orbit with its power-generating solar panel. Lockheed Martin is the prime contractor.
The most recent launch, on April 3, 2014, was done by a United Launch Alliance Atlas 5 from the West Coast. That satellite, DMSP F19, had waited 15 years from its production until finally launching. As past satellites were flown and ended up exceeding their design lives in orbit, the launch date for Flight 19 was pushed back accordingly.
See our Atlas archive.
See our Delta archive.
See our Titan archive.