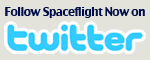 Endeavour to head westward into retirement Monday
BY JUSTIN RAY
SPACEFLIGHT NOW
Posted: September 16, 2012


The space shuttle Endeavour begins her hopscotching trek across the southern United States on a ferryflight into retirement Monday, departing Kennedy Space Center at sunrise on a four-leg trek to reach the busy Los Angeles International Airport at noon Thursday.

Along the way, the modified 747 Shuttle Carrier Aircraft hauling the spaceplane piggyback will stop for a Texas-sized reception in Houston, refuel in El Paso and make one last visit to Edwards Air Force Base, where Endeavour had landed 7 times to conclude spaceflights, before taking an aerial tour of California to fly over Sacramento, San Francisco and LA.

"This last flight is exciting because a lot of the nation will get to see it. It is sad to see the end of the program. I'm not sure when it is going to hit me the hardest, when we get to LA or when we take the airplane back to Edwards," said Shuttle Carrier Aircraft flight engineer Henry Taylor.

The coast-to-coast trek, the final ferryflight for a space shuttle, begins Monday 7:15 a.m. EDT from the three-mile-long runway at the Florida spaceport. Over the next half-hour, the flying duo will head southward over the beaches of Cape Canaveral, Cocoa Beach and Patrick Air Force Base before making a U-turn and traverse up the river to buzz the Kennedy Space Center Visitor Complex and spaceport itself before flying away forever.

The aircraft, under the control of Jeff Moultrie, then plots a coastal course towards NASA's Stennis Space Center in Mississippi, where the space shuttle main engines were tested, and the Michoud Assembly Facility in New Orleans, where the external fuel tanks were manufactured, for thrilling, 1,500-foot altitude overpasses.

The trek then heads for Houston, the home of NASA's Mission Control Center that has directed all manned spaceflights since 1965, for ceremonial flyovers of the region before landing at Ellington Field outside the Johnson Space Center around 10:45 a.m. local time (1545 GMT).

Houston, Clear Lake and Galveston will get flyovers between 9 and 10:30 a.m. Central as Endeavour passes by such landmarks as George Bush Intercontinental, William P. Hobby and Ellington airports, plus the Houston skyline and the San Jacinto Monument. The Johnson Space Center expects to get a close encounter too.

NASA officials caution that the precise flight path and timing will be dictated by the weather and operational constraints.

After safely on the ground at Ellington, the site where the astronauts departed in T-38 jets bound for the Cape to begin their launch countdowns, the 747 with Endeavour will park near the NASA Hangar 990 pedestrian gate for public viewing on Monday afternoon and all day Tuesday. Viewing within about 100 feet of the vehicle begins 30 minutes after the 747 is parked and secured by ground personnel.

Monday's viewing will continue until 7 p.m. local time. Airport gates will reopen to the public from 8 a.m. until 7 p.m. Tuesday.

The ferryflight resumes at sunrise Wednesday, Sept. 19 for a short jaunt to Biggs Army Airfield to El Paso for refueling. The journey continues later in the morning, doing a low flyby of White Sands Test Facility in New Mexico that served as an alternate landing site throughout the shuttle program, as the ferryflight continues en route to Edwards Air Force Base in California for a mid-day local time touchdown there to spend the night.

The final leg of the final space shuttle ferryflight starts at dawn Thursday, Sept. 20 with departure from Edwards and plots a course to make more low-altitude flyovers of NASA's Ames Research Center at Moffett Field and landmarks in San Francisco and Sacramento before looping back toward Los Angeles to treat the locals and welcome Endeavour home before setting down on the runway at LAX, the international airport there at about 11 a.m.

"Endeavour's flight over Los Angeles' most picturesque landmarks will be a sight to inspire Angelenos for generations," Los Angeles Mayor Antonio Villaraigosa said. "Witnessing the shuttle's final flight over the Griffith Observatory, Hollywood Hills and our historic City Hall will be a sight to behold. I am proud to welcome this world-class landmark to its new home in the City of Angels."

Endeavour will be offloaded early Friday and the 747 will make its final flight back to Edwards Air Force Base on Sept. 25 for retirement.







John Glenn Mission Patch

Free shipping to U.S. addresses!


The historic first orbital flight by an American is marked by this commemorative patch for John Glenn and Friendship 7.


U.S. STORE

WORLDWIDE STORE

Final Shuttle Mission Patch

Free shipping to U.S. addresses!


The crew emblem for the final space shuttle mission is available in our store. Get this piece of history!


U.S. STORE

WORLDWIDE STORE

Celebrate the shuttle program
Free shipping to U.S. addresses!

This special commemorative patch marks the retirement of NASA's Space Shuttle Program. Available in our store!


U.S. STORE

WORLDWIDE STORE

Anniversary Shuttle Patch

Free shipping to U.S. addresses!

This embroidered patch commemorates the 30th anniversary of the Space Shuttle Program. The design features the space shuttle Columbia's historic maiden flight of April 12, 1981.


U.S. STORE

WORLDWIDE STORE

Mercury anniversary

Free shipping to U.S. addresses!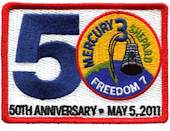 Celebrate the 50th anniversary of Alan Shephard's historic Mercury mission with this collectors' item, the official commemorative embroidered patch.


U.S. STORE

WORLDWIDE STORE

Fallen Heroes Patch Collection

The official patches from Apollo 1, the shuttle Challenger and Columbia crews are available in the store.


U.S. STORE

WORLDWIDE STORE