One of first views of Eros after burn


SPACEFLIGHT NOW DIGITAL VIDEO
Posted: February 12, 2001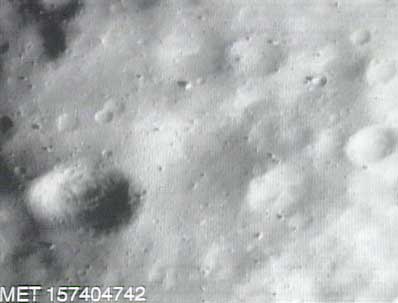 One of the first images of the surface of Eros since NEAR began its descent. Photo: JHU TV/Spaceflight Now






Snapshots
Images from today's descent:



Last view before landing


Extreme close up!


View from 2.5km


Large boulder


Closest view yet


Views of Eros: 1 2 3 4



View of the horizon



A preview of landing:



The landing site on Eros


Illustration showing NEAR's drop from orbit


Graph shows descent in altitude vs. time


Baseball caps

NEW! The NASA "Meatball" logo appears on a series of stylish baseball caps available now from the Astronomy Now Store.


U.S. STORE

U.K. & WORLDWIDE STORE