Endeavour crew's practice countdown
BY SPACEFLIGHT NOW
Posted: April 1, 2011


The Endeavour astronauts donned their bright orange spacesuits and went to the launch pad Friday to board the space shuttle for a countdown dress rehearsal and emergency evacuation training.
Commander Mark Kelly, pilot Greg Johnson, flight engineer Roberto Vittori and spacewalkers Drew Feustel, Mike Fincke and Greg Chamitoff conducted the simulation in preparation for the April 19 launch to the International Space Station.
The Astrovan delivered the astronauts to the seaside pad around 10:45 a.m. EDT to begin entering the orbiter and taking their assigned seats just like the actual countdown.
Clocks ticked down to T-minus 4 seconds before ending with a mock abort at about 2:05 p.m.
The Terminal Countdown Demonstration Test concluded with the astronauts exiting the shuttle to practice evacuation procedures and jumping in the escape baskets hanging on the launch tower.
Here's a collection of NASA-KSC photos from the day's activities:
Photo credit: NASA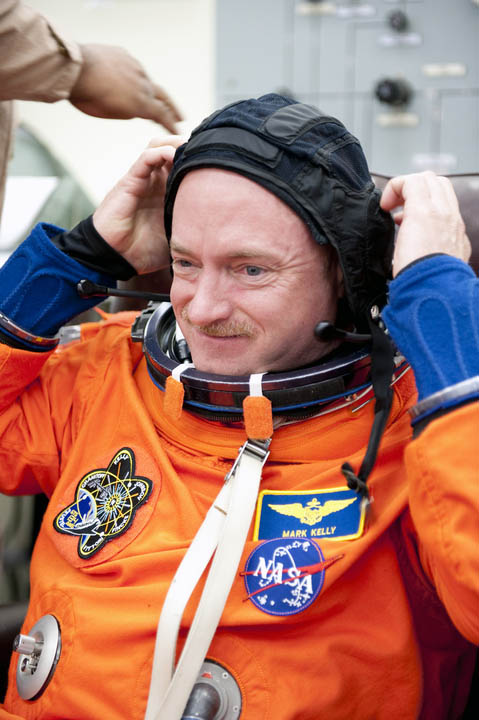 Commander Mark Kelly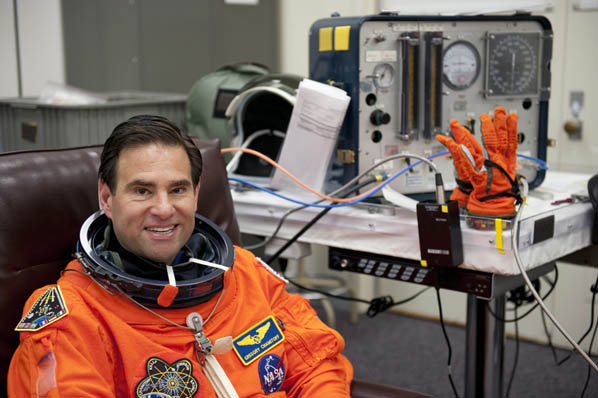 Mission specialist Greg Chamitoff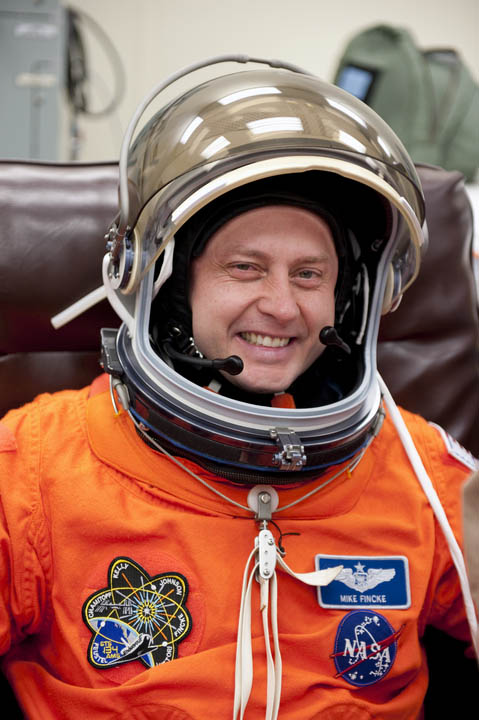 Mission specialist Mike Fincke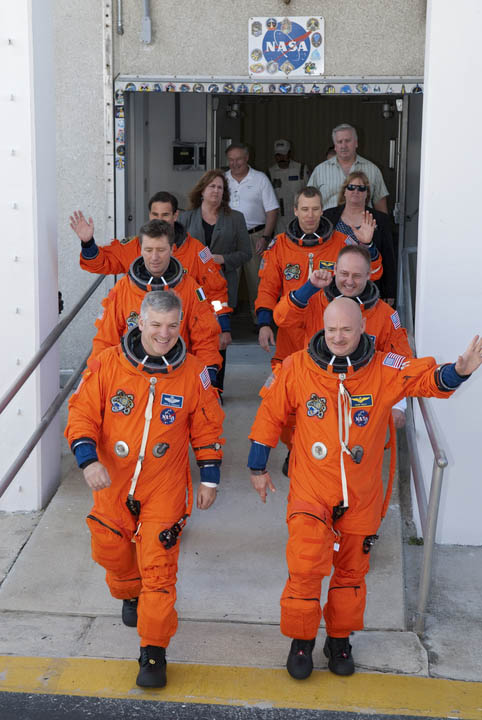 Astronauts depart crew quarters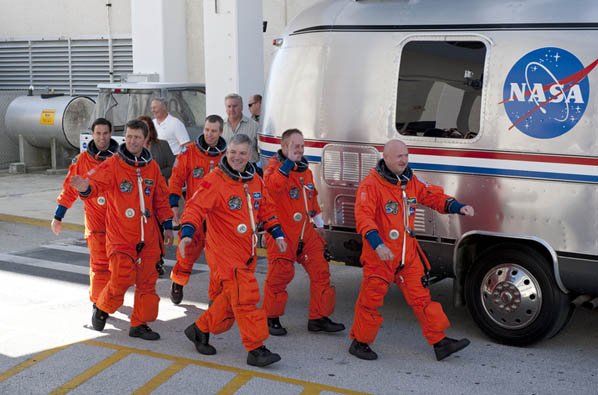 Astronauts depart crew quarters
Astronauts depart crew quarters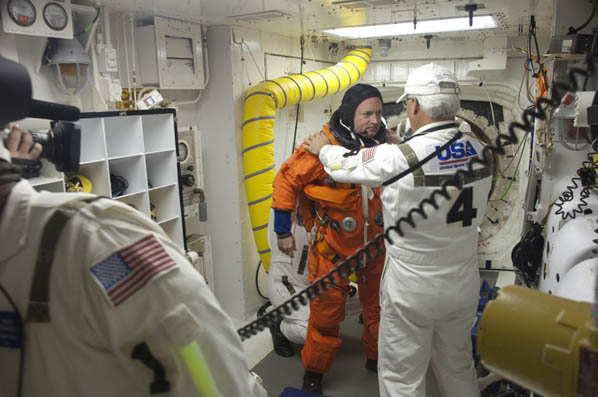 Commander Mark Kelly prepares to board Endeavour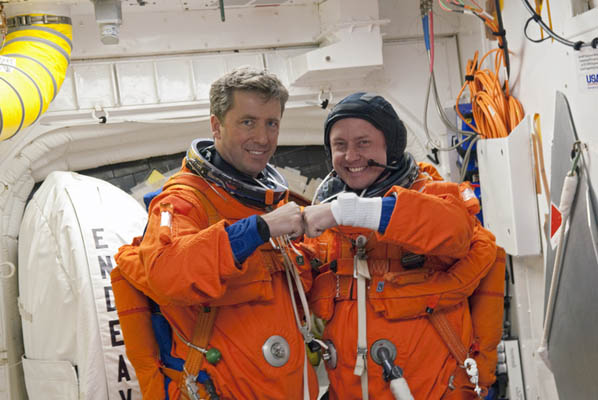 Roberto Vittori and Mike Fincke at the pad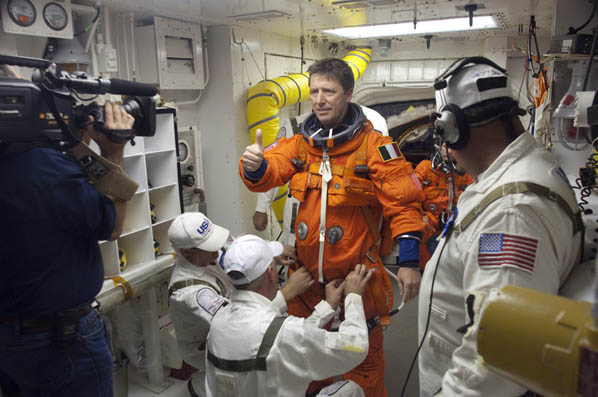 Flight engineer Roberto Vittori from Italy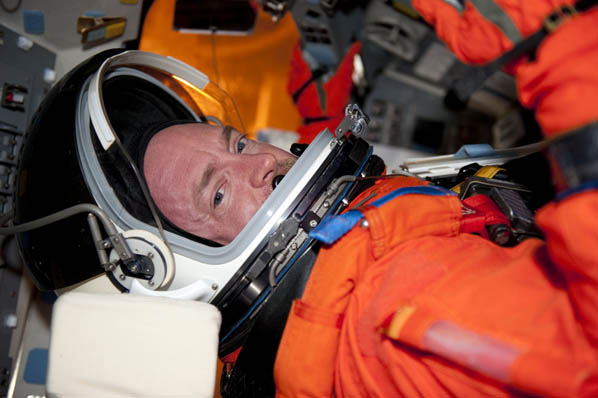 Commander Mark Kelly in his seat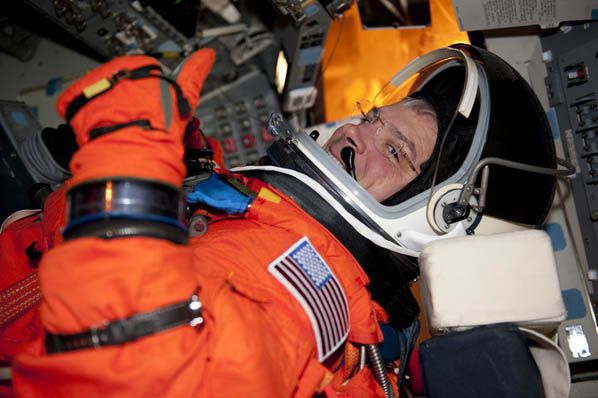 Pilot Greg Johnson in his seat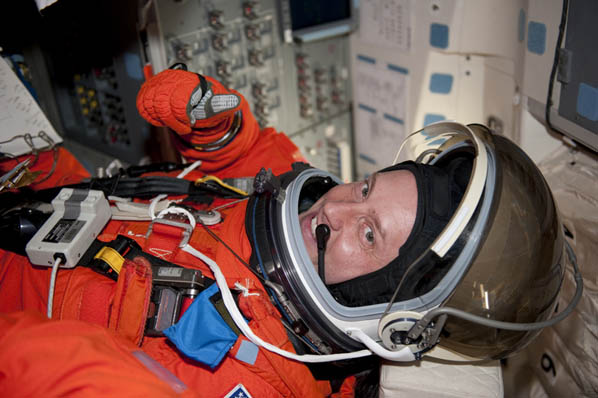 Mission specialist No. 1 Mike Fincke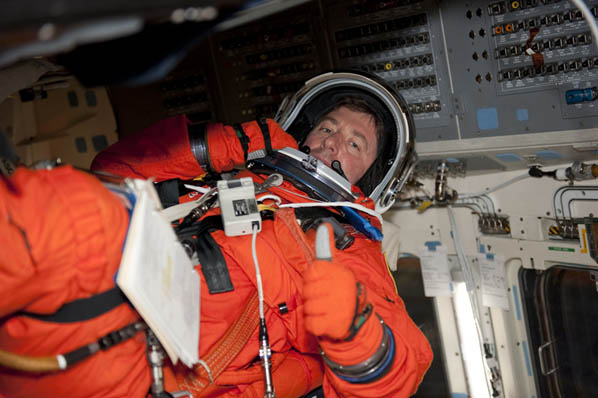 Flight engineer Roberto Vittori from Italy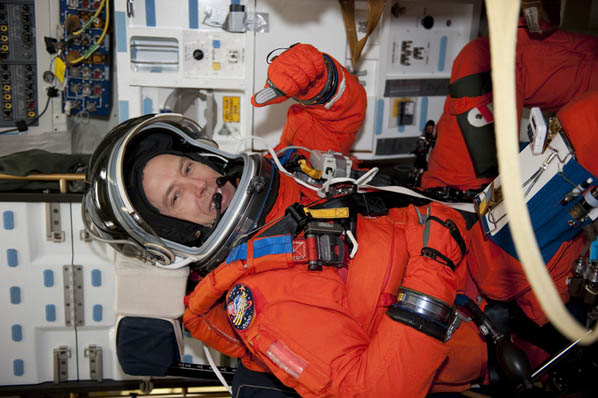 Drew Feustel on the middeck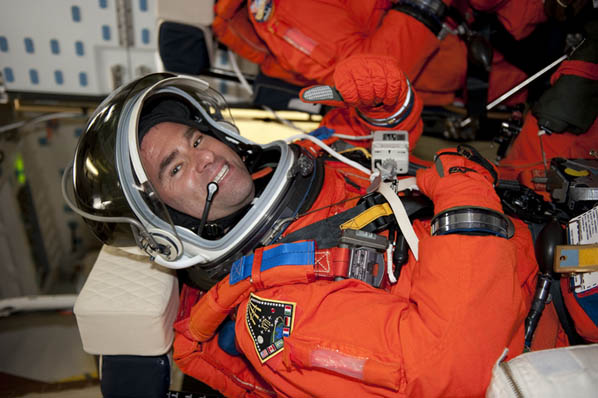 Greg Chamitoff on the middeck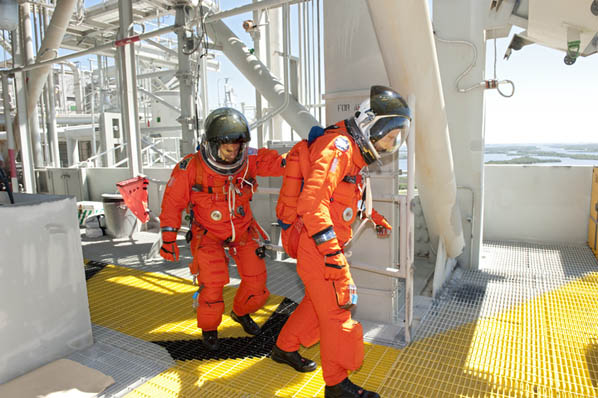 The middeck crew practices emergency exit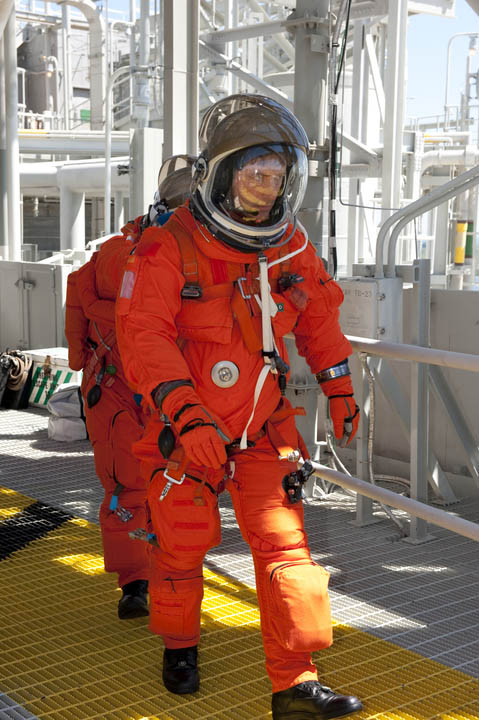 Roberto Vittori and Mike Fincke egress from flight deck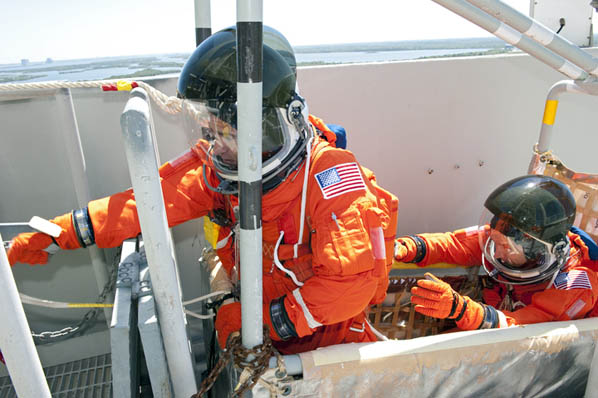 Inside the escape basket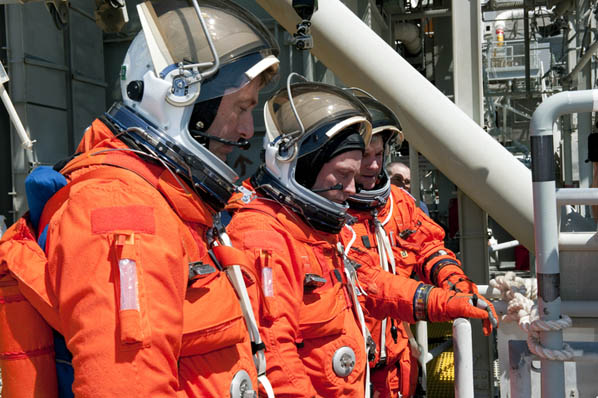 Crew after the countdown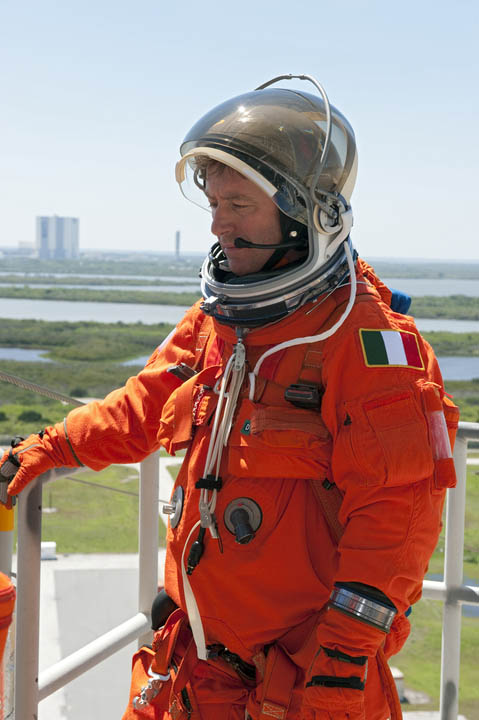 Roberto Vittori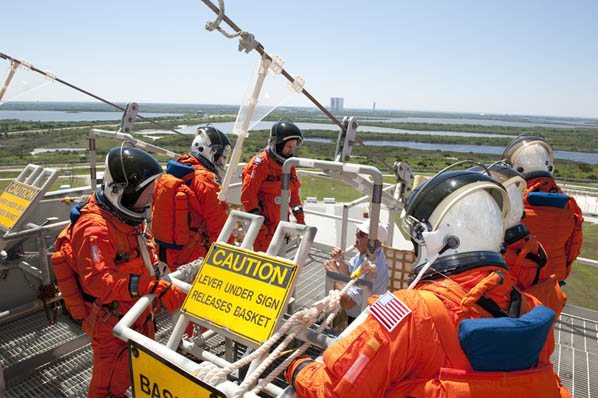 Astronauts briefed on emergency procedures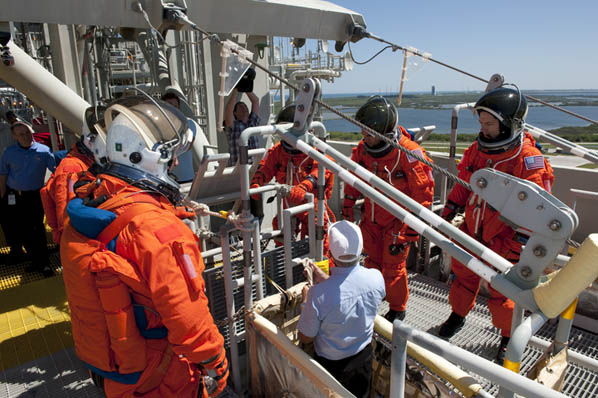 Astronauts briefed on emergency procedures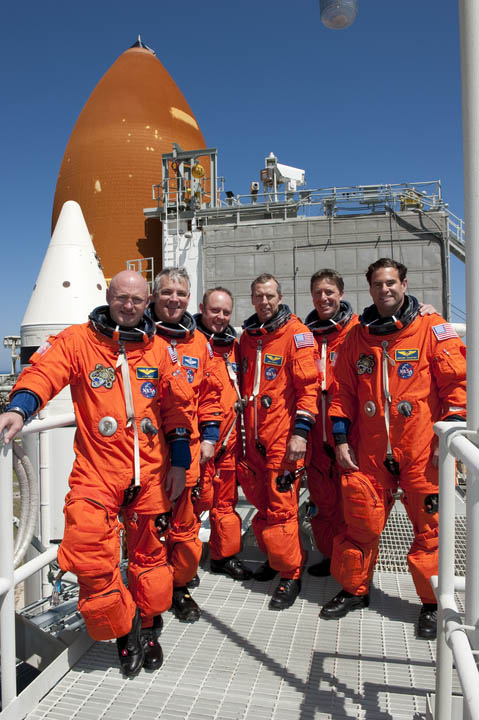 Photos by NASA