Shuttle boosters swap rooms inside Vehicle Assembly Building
BY STEPHEN CLARK
SPACEFLIGHT NOW
Posted: October 27, 2010


The two solid rocket motors that will help boost the shuttle Endeavour to space in February took a rare solo trip outdoors Wednesday, moving from one bay of the massive Vehicle Assembly Building to another.
Stacked on top of a mobile launch platform and moving under the power of a tracked crawler-transporter, the 149-foot-tall boosters emerged from High Bay 1 on the southeast quadrant of the VAB around 11:30 a.m. EDT.
The boosters rolled a short distance out of the assembly building to an intersecting rock-covered crawlery, paused for a few minutes, then crept back toward the 52-story structure.
Bad weather scrubbed the short transfer Tuesday, but partly cloudy skies greeted the boosters Wednesday, casting intermittent shadows on the shining white rockets.
The diesel-powered crawler motored the boosters into High Bay 3 on the northeast side of the building. The stack retreated back into the VAB after 2 p.m. EDT.
According to a NASA spokesperson, engineers will lower Endeavour's external fuel tank between the boosters in mid-November.
The shuttle will fly with External Tank No. 122, which was damaged at its New Orleans factory during Hurricane Katrina. Workers at Lockheed Martin's Michoud facility repaired ET-122 and shipped it to the Kennedy Space Center in late September.
Endeavour is scheduled to roll from its hangar to the VAB around Jan. 5 for attachment to the boosters and fuel tank.
For now, the mission is the last scheduled flight of the space shuttle program. Liftoff is set for Feb. 27 at 3:35 p.m. EST.
Spaceflight Now photos by Stephen Clark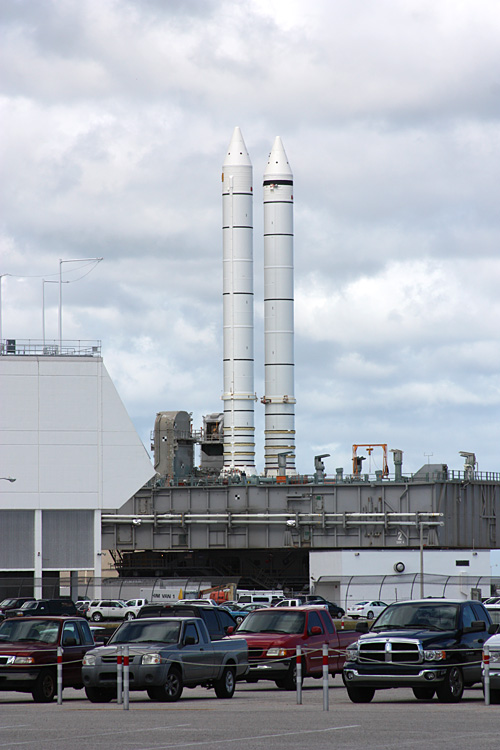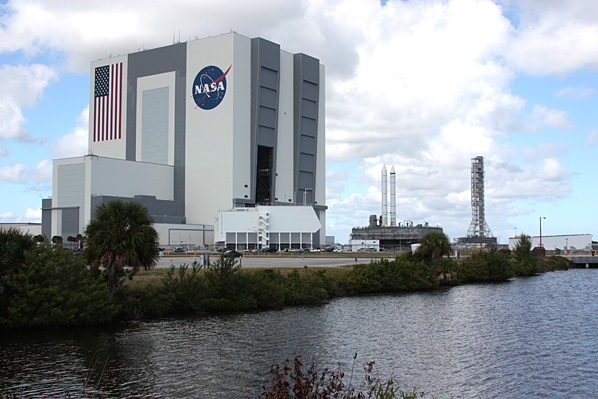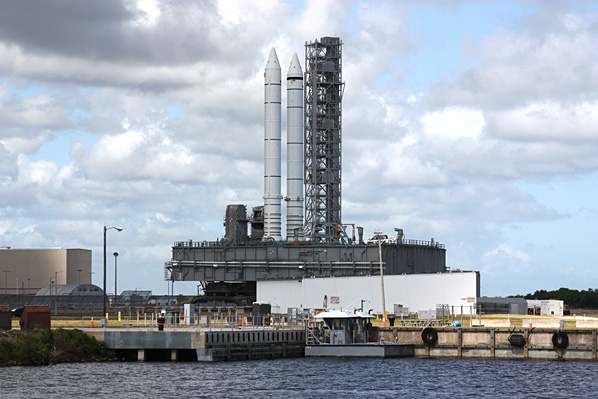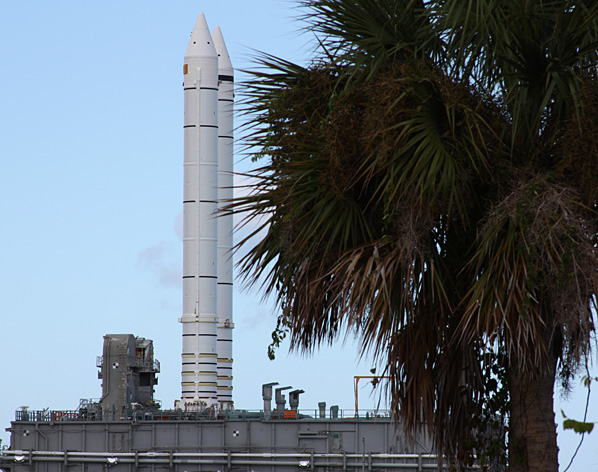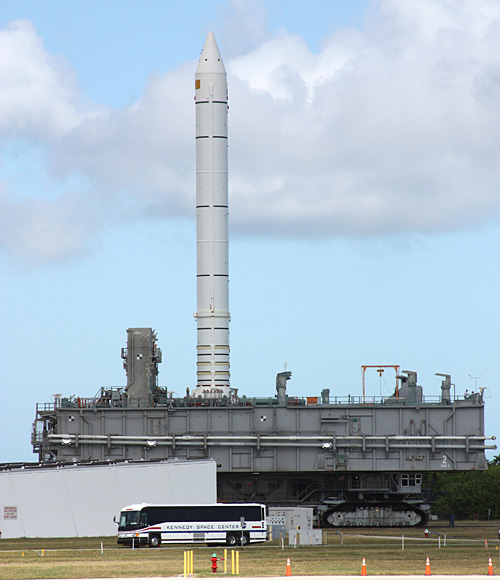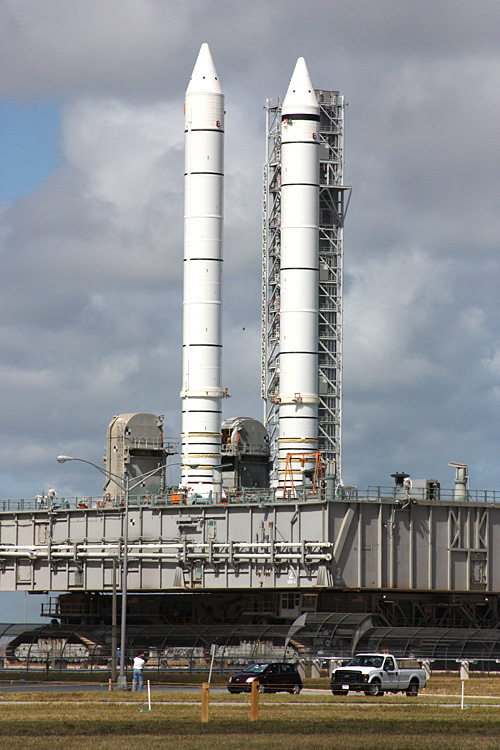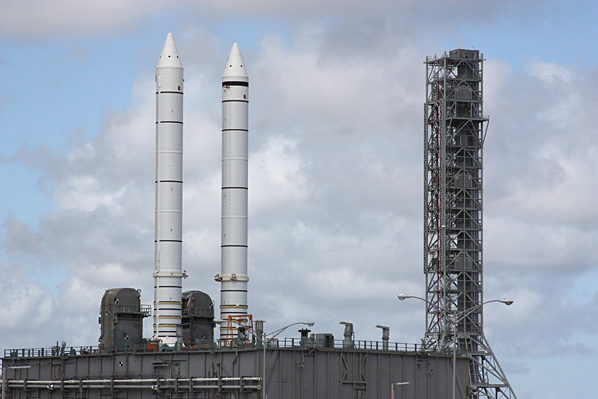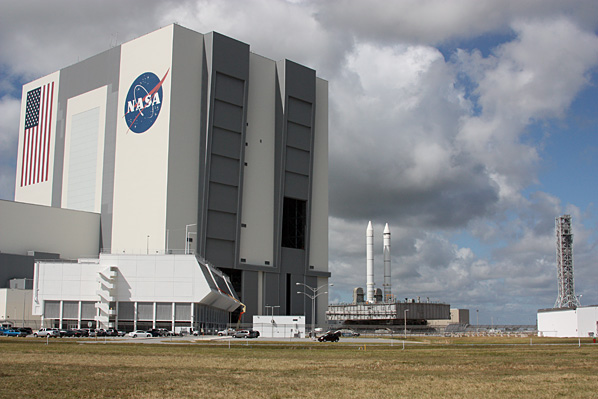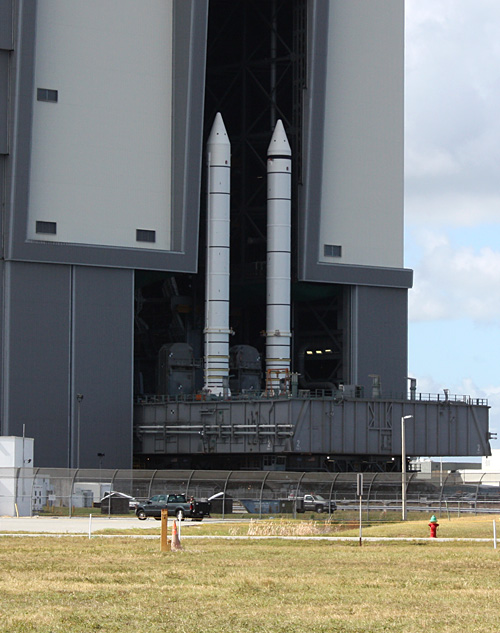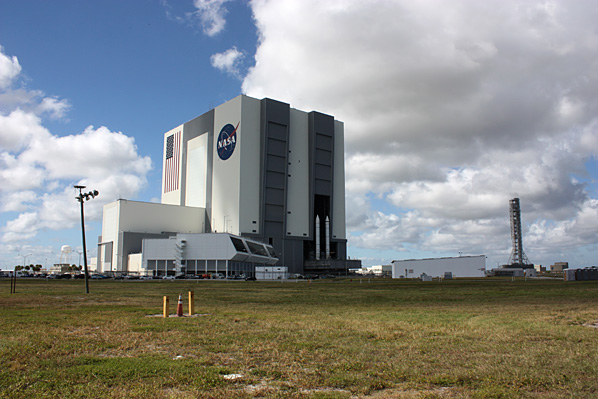 Credit: Stephen Clark/Spaceflight Now