Welcoming Atlantis at Florida spaceport

Space shuttle Atlantis returned to Earth on Wednesday morning, completing its final planned voyage in a quarter-century life that included 294 days spent in space, 4,648 orbits of the planet and 120 million miles traveled during 32 flights.
The ship's approach to the runway captured in these images taken from the Spaceflight Now office at the Kennedy Space Center Press Site. A few hours later, Atlantis was towed to the hangar.
Photo credit: Justin Ray/Spaceflight Now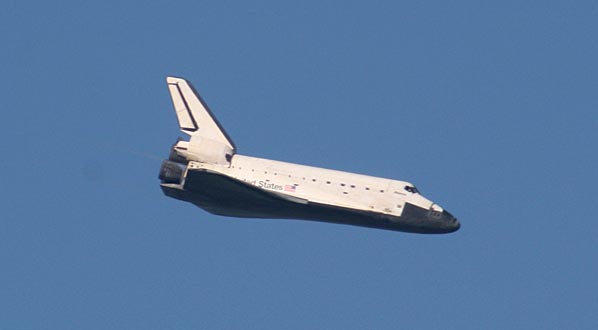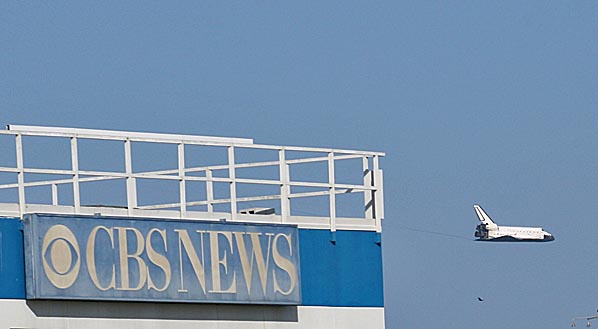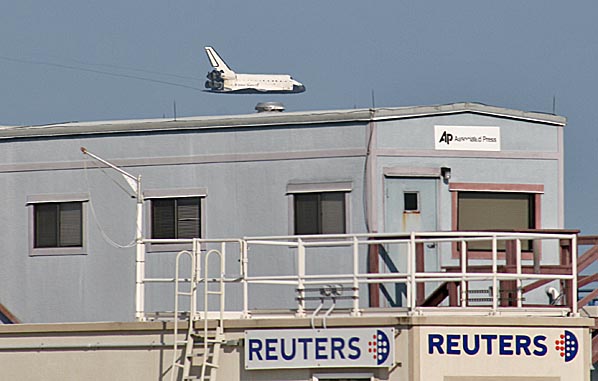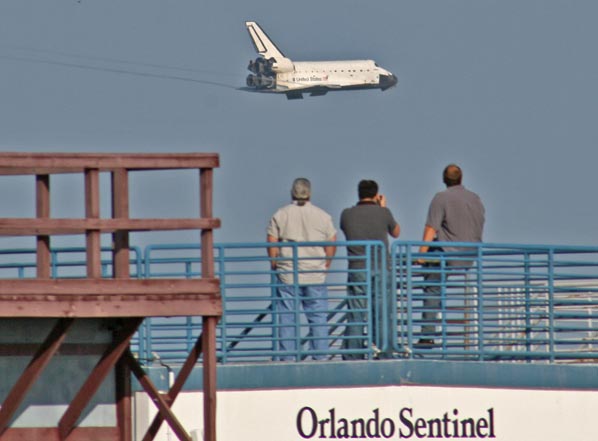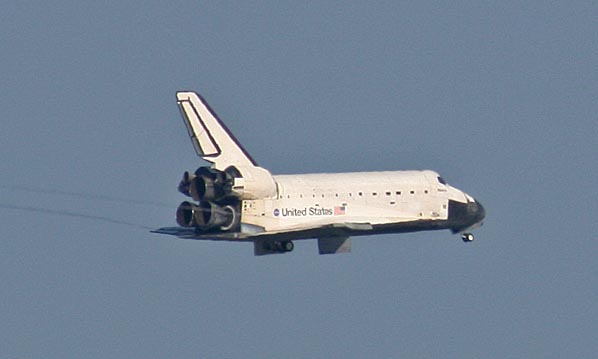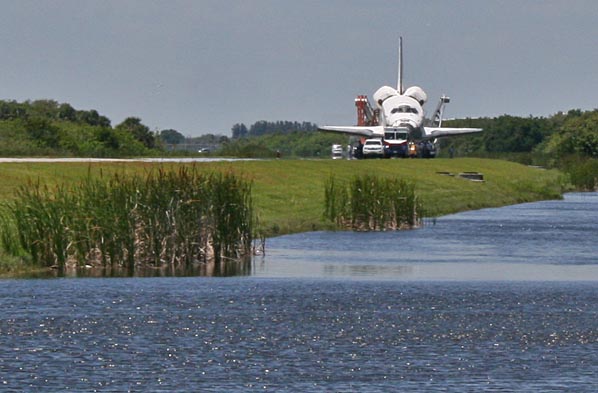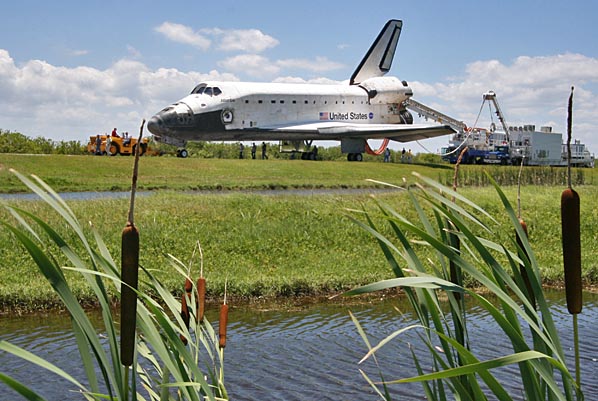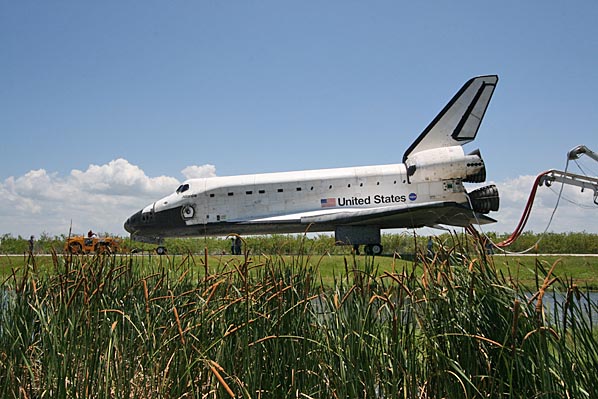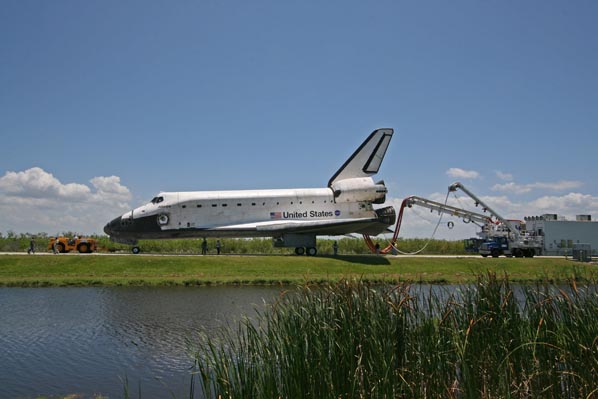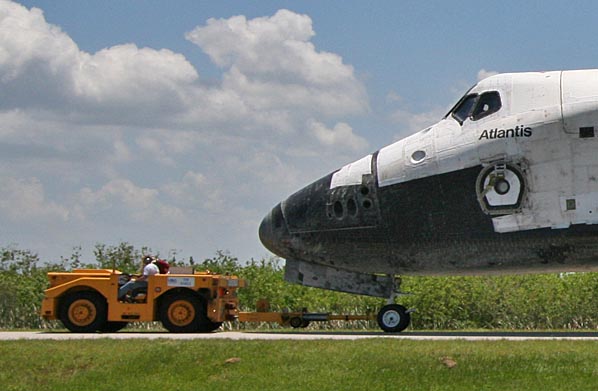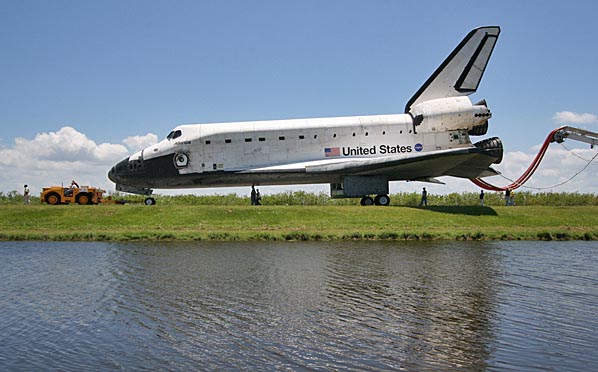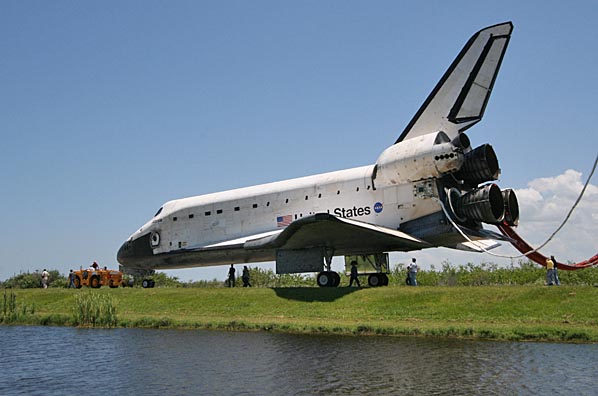 Credit: Justin Ray/Spaceflight Now


Additional coverage for subscribers:


VIDEO: SHUTTLE ATLANTIS SAFELY LANDS PLAY | HI-DEF


VIDEO: ASTRONAUTS' POST-LANDING BRIEFING PLAY



VIDEO: LANDING REPLAYS: PILOT'S WINDOW PLAY


VIDEO: LANDING REPLAYS: INFRARED CAMERA PLAY


VIDEO: LANDING REPLAYS: RUNWAY NORTH PLAY


VIDEO: LANDING REPLAYS: RUNWAY SOUTH PLAY


VIDEO: LANDING REPLAYS: VAB ROOF PLAY | HI-DEF


VIDEO: LANDING REPLAYS: RUNWAY EAST PLAY | HI-DEF


VIDEO: LANDING REPLAYS: RUNWAY WEST PLAY | HI-DEF


VIDEO: LANDING REPLAYS: EDGE OF RUNWAY PLAY | HI-DEF


VIDEO: LANDING REPLAYS: RUNWAY MID-FIELD PLAY | HI-DEF


VIDEO: LANDING REPLAYS: KENNEDY TRACKER PLAY | HI-DEF


MORE: STS-132 VIDEO COVERAGE


MORE: HIGH DEFINITION VIDEO COVERAGE


SUBSCRIBE NOW