Russian space station module shipped to NASA's space shuttle launch pad
BY JUSTIN RAY
SPACEFLIGHT NOW
Posted: April 15, 2010


While shuttle Atlantis was inside the Vehicle Assembly Building getting hooked up with its external fuel tank and solid rocket boosters, the mission's payloads drove by the landmark facility Thursday evening en route to the launch pad.
Packed within a special transport canister shaped like the shuttle's 60-foot-long payload bay, Russia's Mini Research Module 1 and an American cargo-carrying pallet destined for the International Space Station arrived atop NASA's seaside pad at nightfall.
Ground crews went to work hoisting the canister up the gantry to place the payload into the pad's cleanroom for its eventual insertion into the shuttle.
Atlantis is targeting a Monday night rollout from the 52-story assembly building beginning around 8 p.m. EDT. The journey to pad 39A should take about six hours from start to finish.
The Mini Research Module 1, dubbed Rassvet or "dawn," will be attached to the Russian Zarya module and serve as a new docking compartment.
The shuttle mission also includes delivery of fresh batteries for the station's Port 6 power truss, a new space-to-ground Ku-band communications antenna and an additional handling device for the Canadian Dextre robot.
Launch remains scheduled for May 14 at 2:19 p.m. EDT.
Astronaut Ken Ham commands the 12-day flight. He will be joined by pilot Tony Antonelli and mission specialists Garrett Reisman, Mike Good, Steve Bowen and Piers Sellers.
Photo credit: Spaceflight Now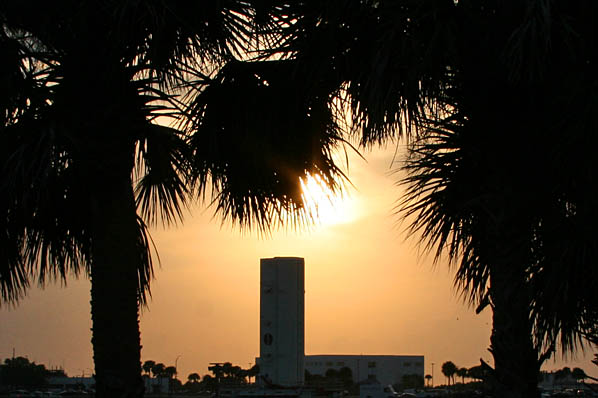 Photo credit: Justin Ray/Spaceflight Now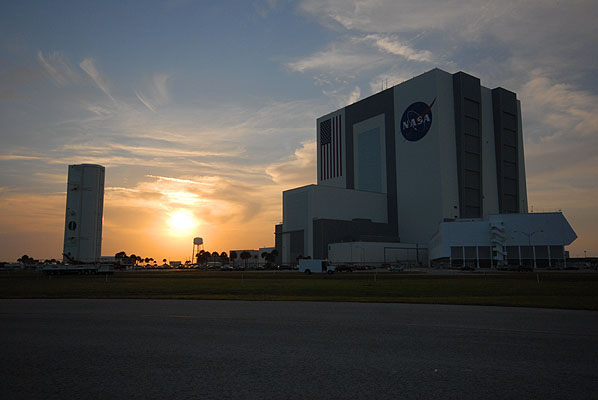 Photo credit: Ben Cooper/Spaceflight Now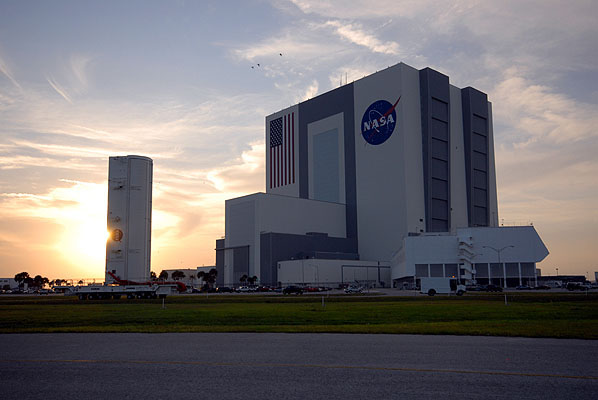 Photo credit: Ben Cooper/Spaceflight Now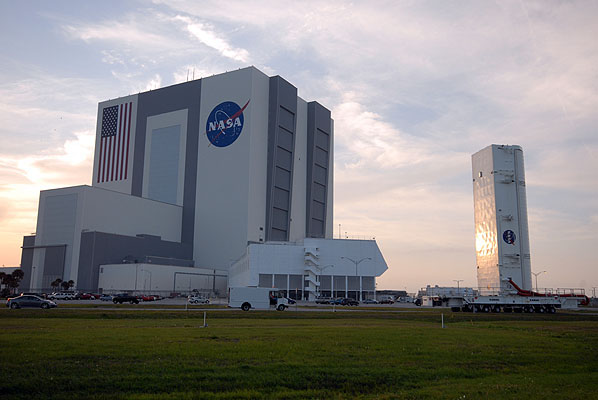 Photo credit: Ben Cooper/Spaceflight Now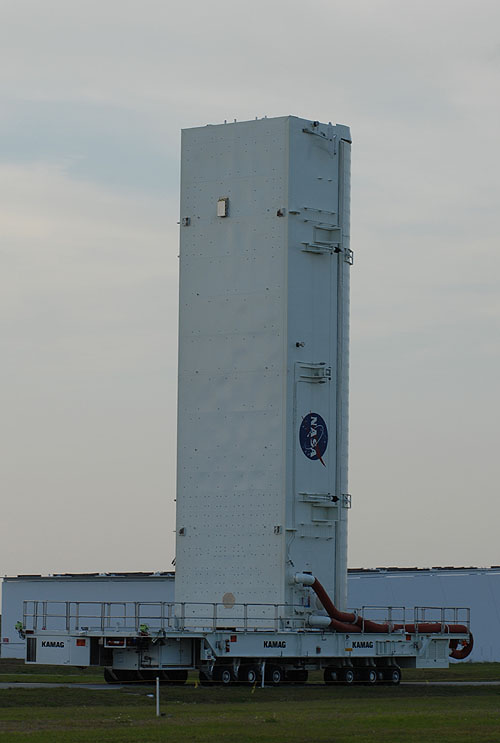 Photo credit: Ben Cooper/Spaceflight Now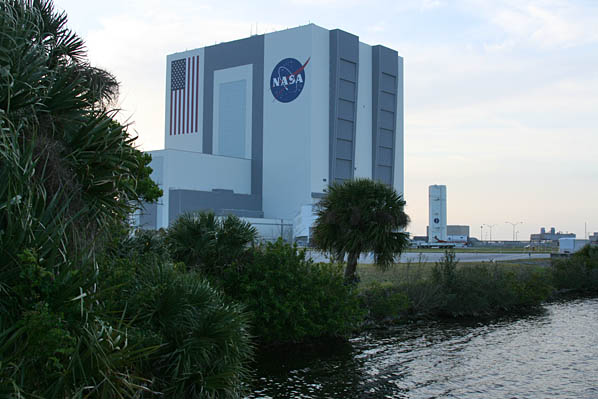 Photo credit: Justin Ray/Spaceflight Now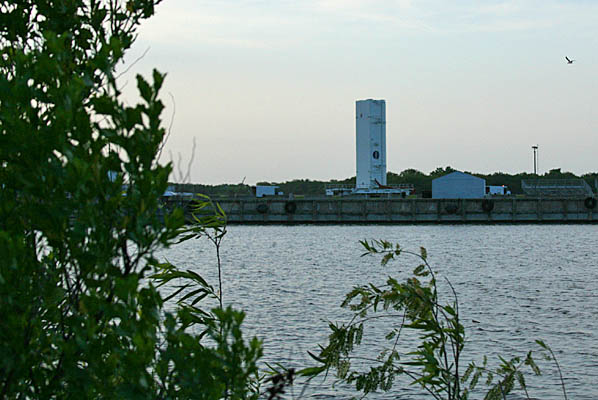 Photo credit: Justin Ray/Spaceflight Now