Atlantis' last fuel tank reaches launch site
BY JUSTIN RAY
SPACEFLIGHT NOW
Posted: March 1, 2010


The external fuel tank for space shuttle Atlantis' final flight arrived at the Kennedy Space Center on Monday to begin preparations for launch in May.
The bullet-shaped tank was manufactured at Lockheed Martin's Michoud Assembly Facility in New Orleans, then loaded into an enclosed barge for the trek to Florida.
The 900-mile journey began the night of February 24 with the shuttle solid rocket booster retrieval ship Liberty Star towing the barge, which is named Pegasus.
After docking in the turn basin near the KSC press site, the tank was offloaded and driven to the Vehicle Assembly Building.
The tank will be hoisted into a checkout cell within the massive 52-story VAB for a few weeks of hands-on work. Mating of the tank to the twin solid rocket boosters is targeted for March 29.
Atlantis is undergoing pre-flight preps at its hangar adjacent from the assembly building. The orbiter is slated to move into the VAB on April 13 for attachment to the tank and boosters atop a mobile launching platform, then roll to pad 39A on April 20.
The shuttle will launch a Russian-made docking module to the International Space Station during its 32nd and last mission. Liftoff is targeted for May 14 at about 3 p.m. EDT.
Photo credit: Ben Cooper/Spaceflight Now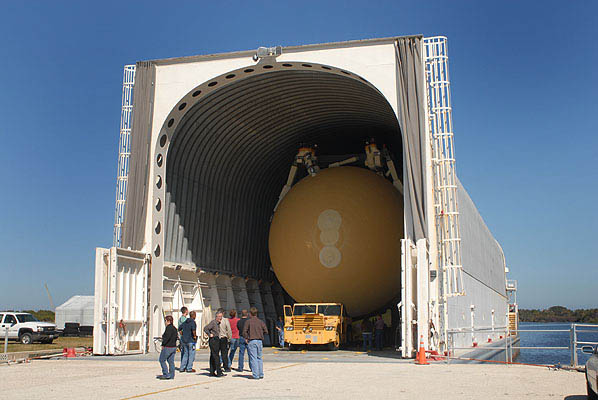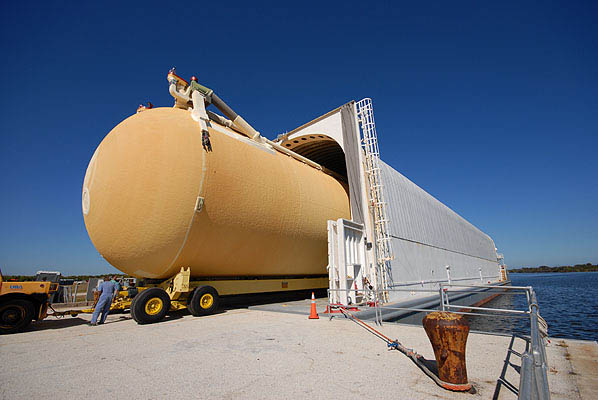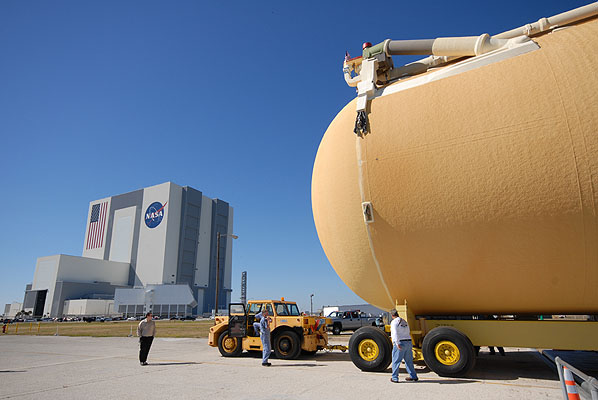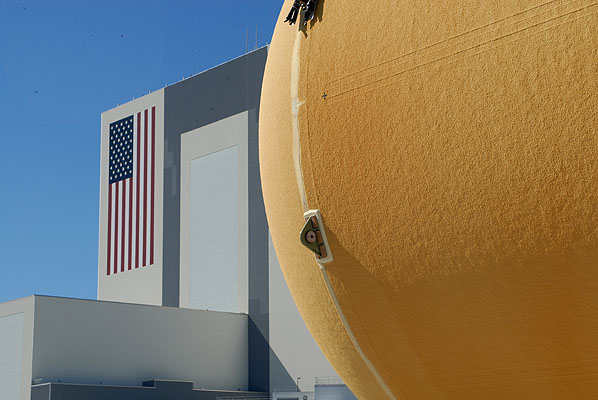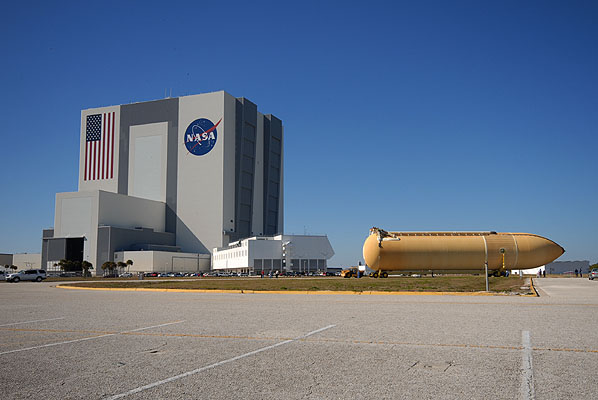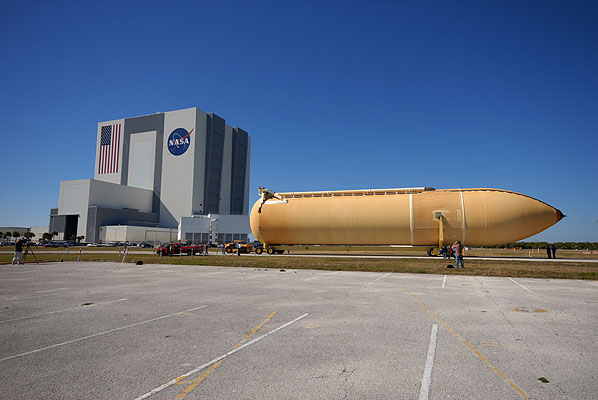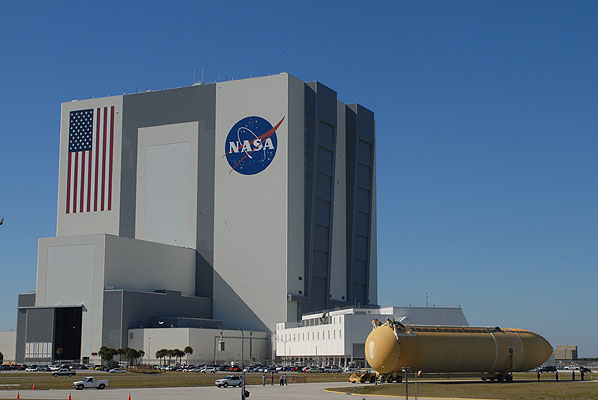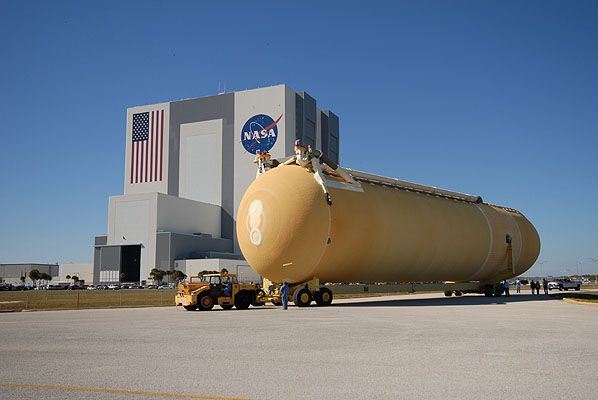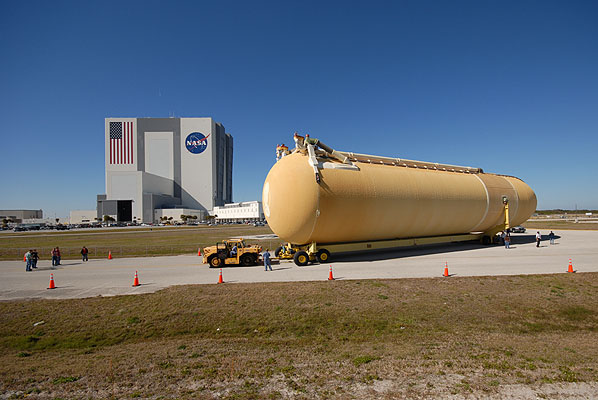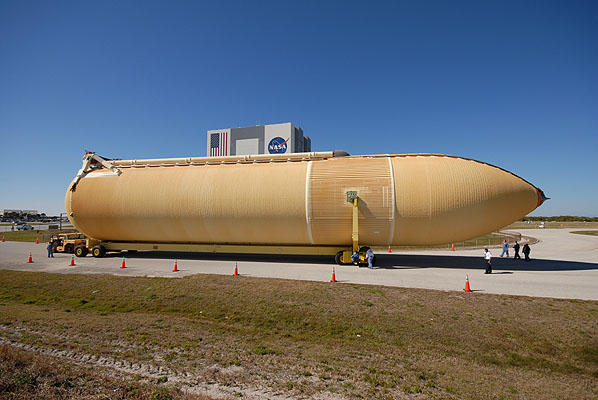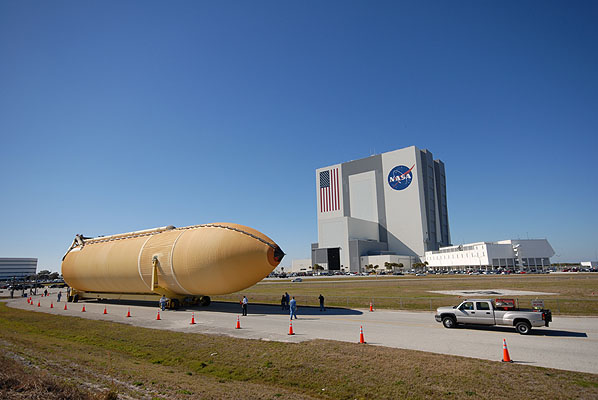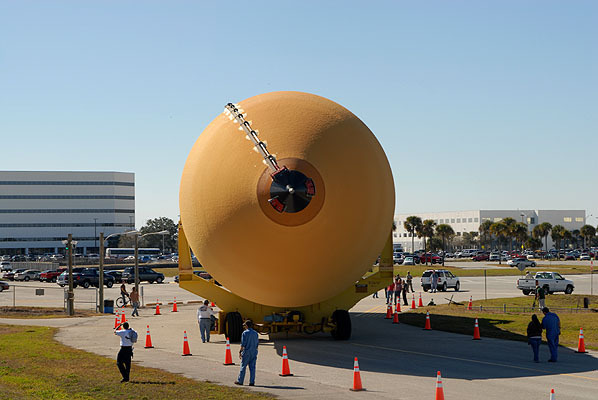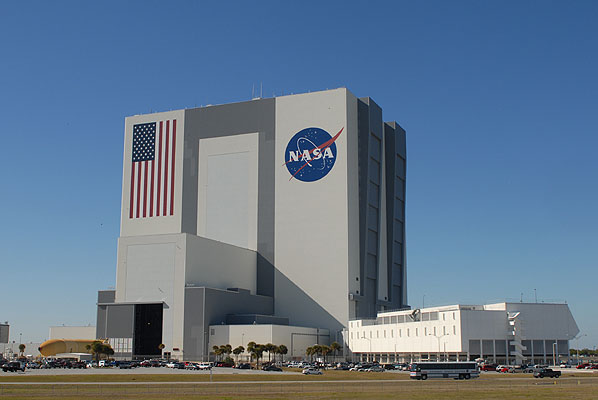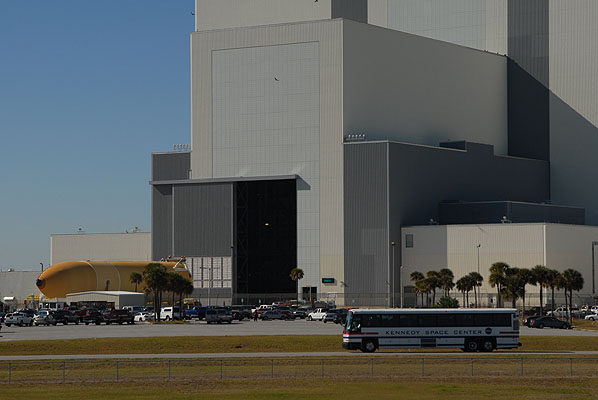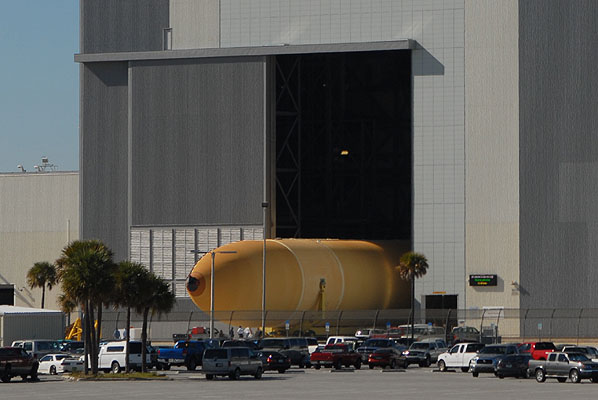 Photo credit: Ben Cooper/Spaceflight Now