Atlantis leaves hangar for November launch

Space shuttle Atlantis rolls out of its processing hangar at Kennedy Space Center at about 7 a.m. EDT Tuesday to begin the first leg of its journey to space. Once inside the Vehicle Assembly Building, Atlantis will be lifted vertically and attached to the side of its waiting external tank and solid rocket boosters.
Atlantis is set for launch on Nov. 12 to carry more spare parts to the International Space Station.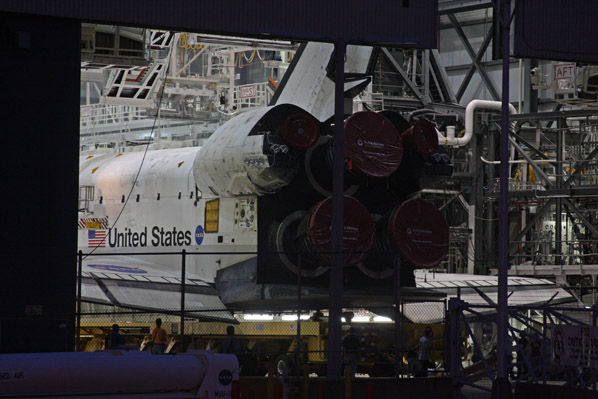 Photo credit: Stephen Clark/Spaceflight Now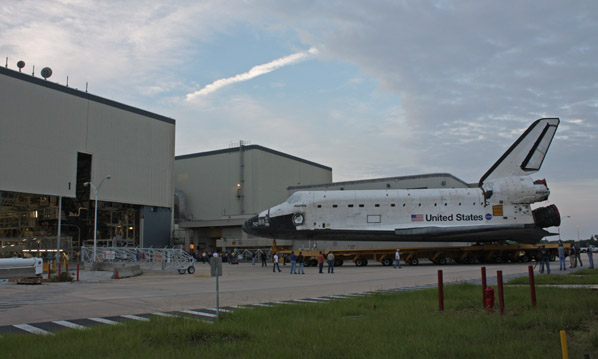 Photo credit: Stephen Clark/Spaceflight Now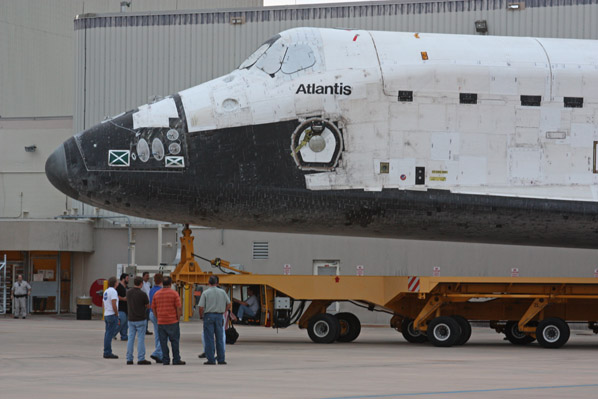 Photo credit: Stephen Clark/Spaceflight Now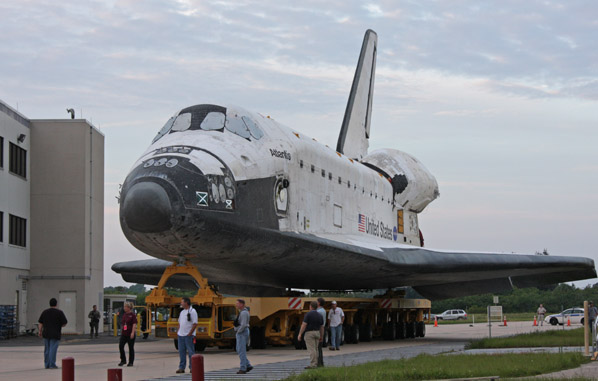 Photo credit: Stephen Clark/Spaceflight Now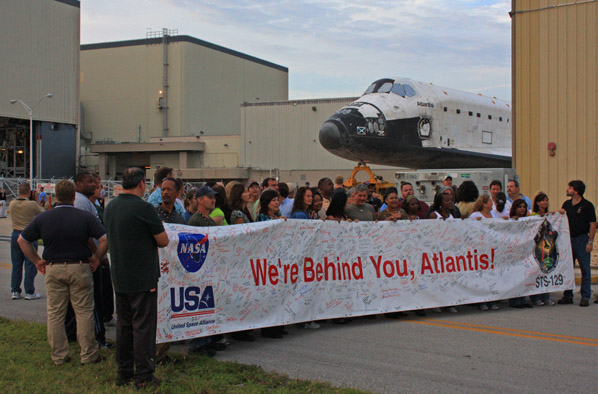 Photo credit: Justin Ray/Spaceflight Now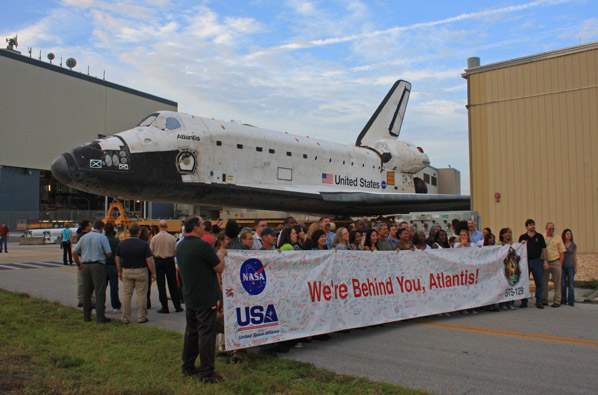 Photo credit: Justin Ray/Spaceflight Now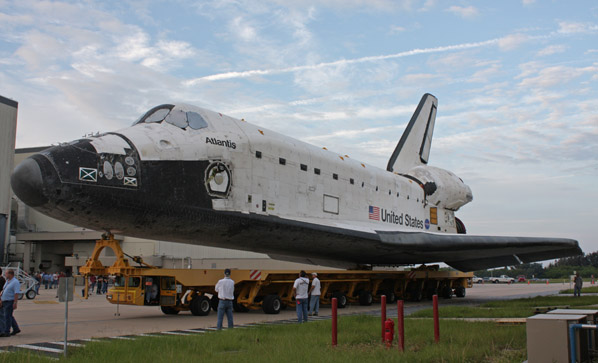 Photo credit: Stephen Clark/Spaceflight Now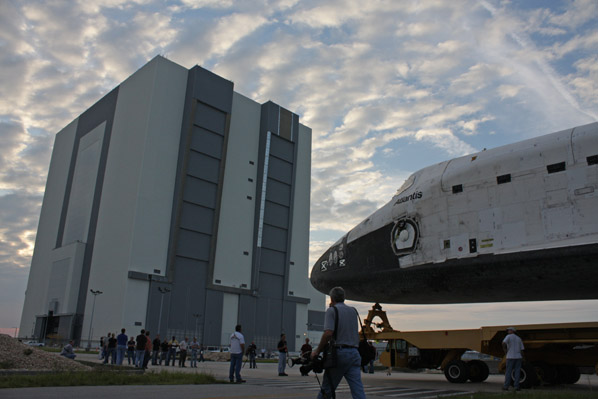 Photo credit: Stephen Clark/Spaceflight Now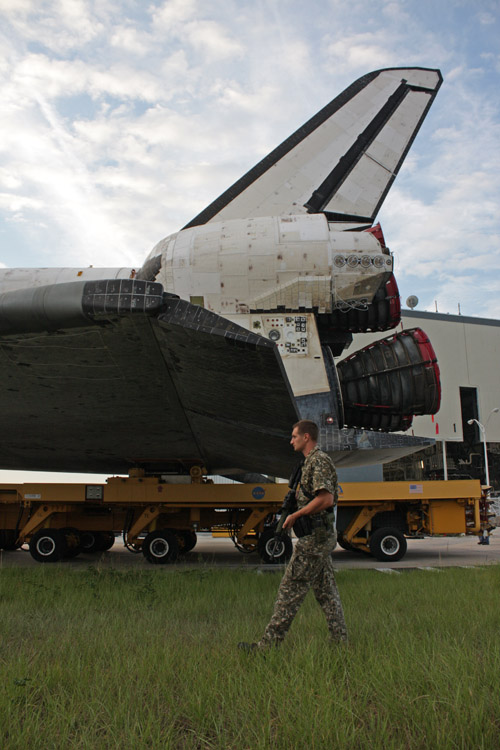 Photo credit: Stephen Clark/Spaceflight Now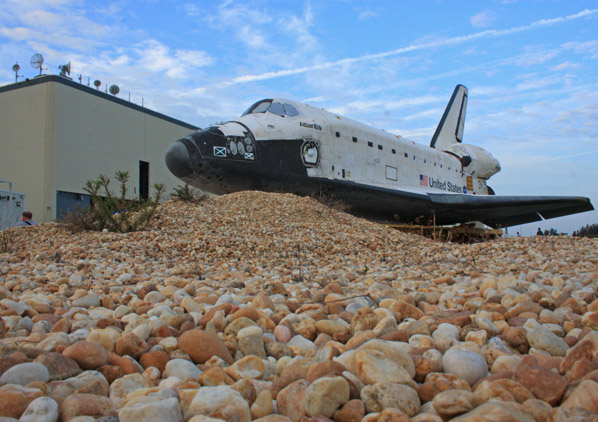 Photo credit: Justin Ray/Spaceflight Now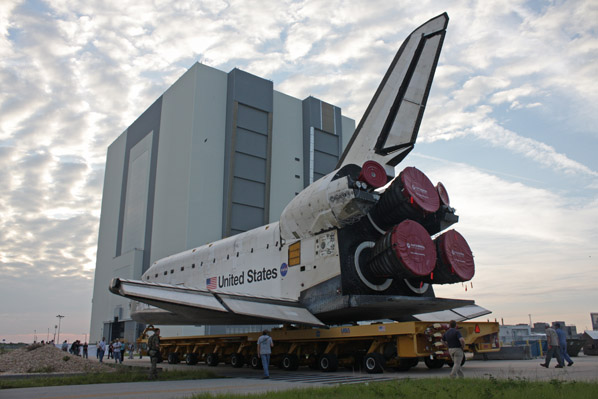 Photo credit: Stephen Clark/Spaceflight Now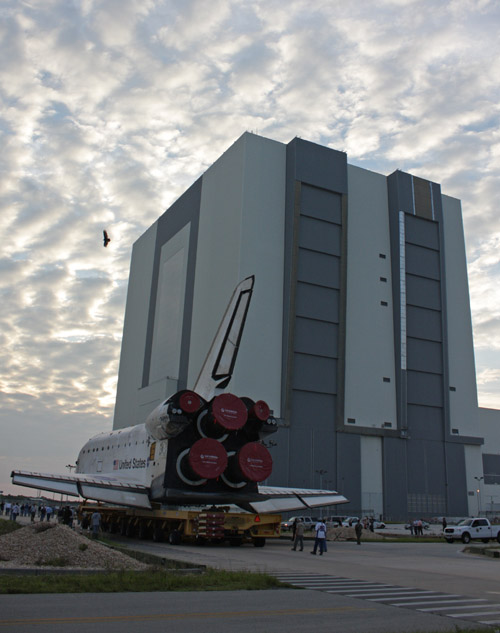 Photo credit: Stephen Clark/Spaceflight Now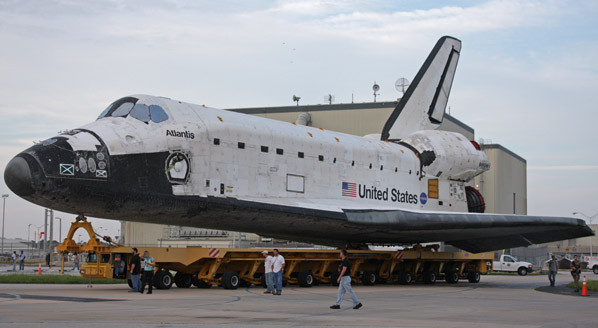 Photo credit: Stephen Clark/Spaceflight Now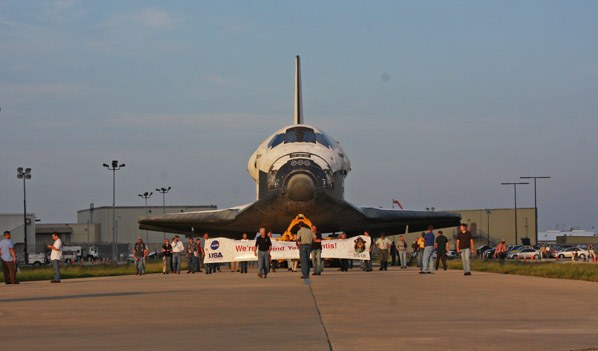 Photo credit: Justin Ray/Spaceflight Now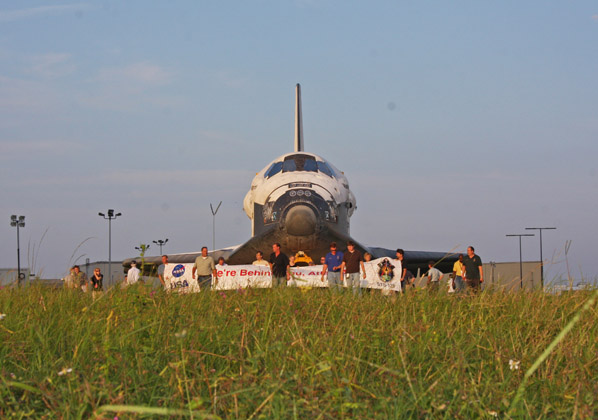 Photo credit: Justin Ray/Spaceflight Now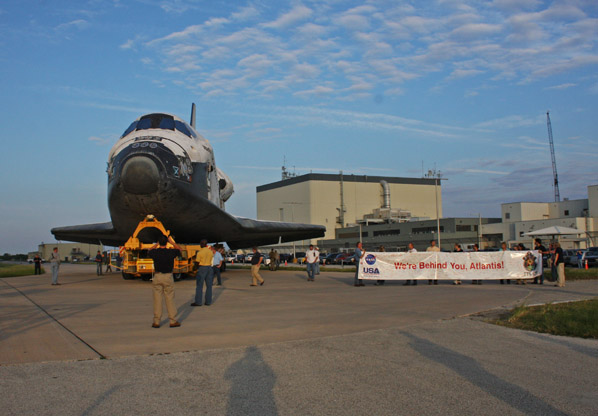 Photo credit: Justin Ray/Spaceflight Now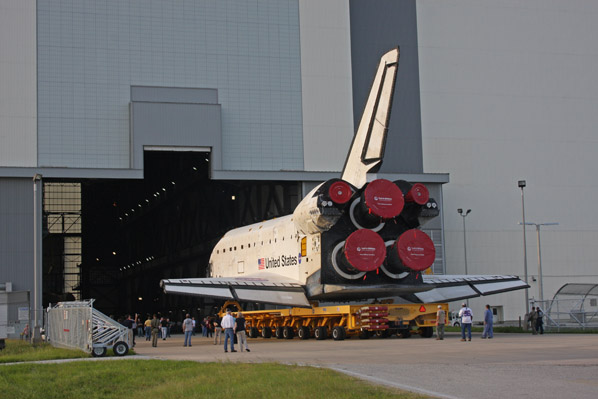 Photo credit: Justin Ray/Spaceflight Now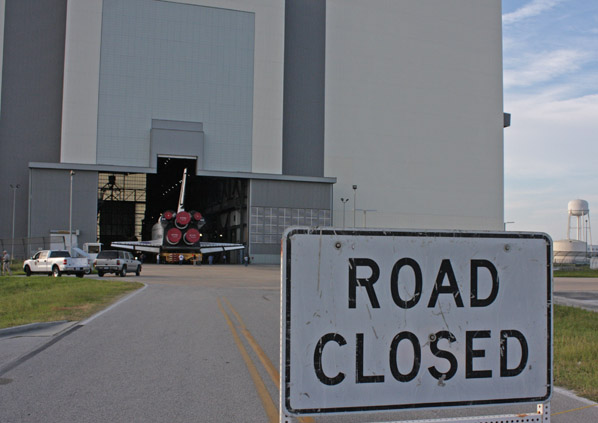 Photo credit: Stephen Clark/Spaceflight Now