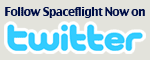 NewsAlert





Sign up for our NewsAlert service and have the latest space news e-mailed direct to your desktop.


Privacy note: your e-mail address will not be used for any other purpose.









NASA announces next steps in effort to launch Americans from U.S. soil
NASA PRESS STATEMENT
Posted: August 3, 2012


CAPE CANAVERAL, Fla. -- NASA Friday announced new agreements with three American commercial companies to design and develop the next generation of U.S. human spaceflight capabilities, enabling a launch of astronauts from U.S. soil in the next five years. Advances made by these companies under newly signed Space Act Agreements through the agency's Commercial Crew Integrated Capability (CCiCap) initiative are intended to ultimately lead to the availability of commercial human spaceflight services for government and commercial customers.‬
CCiCap partners are:
-- Sierra Nevada Corporation, Louisville, Colo., $212.5 million
-- Space Exploration Technologies (SpaceX), Hawthorne, Calif., $440 million
-- The Boeing Company, Houston, $460 million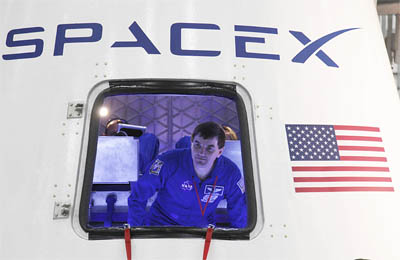 Former shuttle astronaut Rex Walheim inside a SpaceX Dragon capsule.



"Today, we are announcing another critical step toward launching our astronauts from U.S. soil on space systems built by American companies," NASA Administrator Charles Bolden said at the agency's Kennedy Space Center in Florida. "We have selected three companies that will help keep us on track to end the outsourcing of human spaceflight and create high-paying jobs in Florida and elsewhere across the country."

CCiCap is an initiative of NASA's Commercial Crew Program (CCP) and an administration priority. The objective of the CCP is to facilitate the development of a U.S. commercial crew space transportation capability with the goal of achieving safe, reliable and cost-effective access to and from the International Space Station and low Earth orbit. After the capability is matured and expected to be available to the government and other customers, NASA could contract to purchase commercial services to meet its station crew transportation needs.

The new CCiCAP agreements follow two previous initiatives by NASA to spur the development of transportation subsystems, and represent the next phase of U.S. commercial human space transportation, in which industry partners develop crew transportation capabilities as fully integrated systems. Between now and May 31, 2014, NASA's partners will perform tests and mature integrated designs. This would then set the stage for a future activity that will launch crewed orbital demonstration missions to low Earth orbit by the middle of the decade.

"For 50 years American industry has helped NASA push boundaries, enabling us to live, work and learn in the unique environment of microgravity and low Earth orbit," said William Gerstenmaier, associate administrator for the Human Exploration and Operations Mission Directorate at NASA Headquarters in Washington. "The benefits to humanity from these endeavors are incalculable. We're counting on the creativity of industry to provide the next generation of transportation to low Earth orbit and expand human presence, making space accessible and open for business."

While NASA works with U.S. industry partners to develop commercial spaceflight capabilities to low Earth orbit, the agency also is developing the Orion Multi-Purpose Crew Vehicle (MPCV) and the Space Launch System (SLS), a crew capsule and heavy-lift rocket to provide an entirely new capability for human exploration. Designed to be flexible for launching spacecraft for crew and cargo missions, SLS and Orion MPCV will expand human presence beyond low Earth orbit and enable new missions of exploration across the solar system.