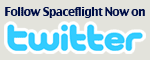 NewsAlert





Sign up for our NewsAlert service and have the latest space news e-mailed direct to your desktop.


Privacy note: your e-mail address will not be used for any other purpose.









Shuttle-era astronauts Lucid and Ross retire from NASA
BY SPACEFLIGHT NOW
Posted: January 31, 2012


Two long-serving and distinguished American astronauts whose flying days had ended a while ago before moving into ground-support positions have announced their retirements from NASA.
Shannon Lucid, one of NASA's first female astronauts, and Jerry Ross, the first person to launch into space seven times, have retired from the agency.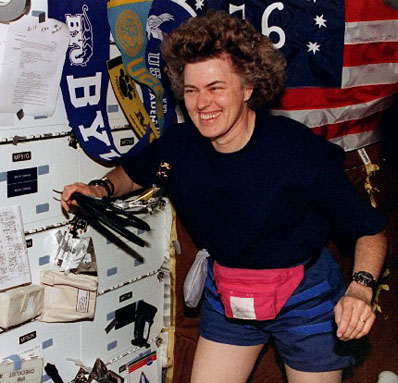 Lucid aboard Atlantis on STS-76 in 1996. Credit: NASA



A veteran of five spaceflights, Lucid logged more than 223 days in space, and from August 1991 to June 2007, held the record for the most days in orbit by any woman in the world. Lucid is the only American woman to serve aboard the Russian Mir space station. She lived and worked there for more than 188 days, the longest stay of any American on that vehicle. Her time on Mir also set the single flight endurance record by a woman until Suni Williams broke it in 2006.

"Shannon is an extraordinary woman and scientist. She paved the way for so many of us," said Peggy Whitson, chief of NASA's Astronaut Office at the Johnson Space Center in Houston. "She was a model astronaut for long-duration missions, and whether she was flying hundreds of miles up in space or serving as Capcom [capsule communicator] during the overnight hours for our space shuttle and space station crews, she always brought a smile to our faces. Like so many others, I always will look up to her."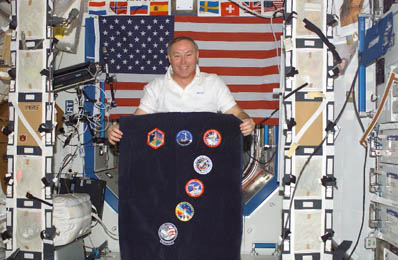 Ross marks his 7th flight aboard Atlantis on STS-110 in 2002. Credit: NASA



Ross' career spanned more than three decades, spent almost 1,400 hours in space and conducted nine spacewalks to rank third on the list of most extravehicular activity time.

"Jerry has been instrumental in the success of many of NASA's human spaceflight missions and numerous spacewalks," said Whitson. "Not only were his skills and operational excellence key in major spaceflight activities but his expertise and vigilance also helped all those who followed in his footsteps. We are the better for his years of dedication to the corps and NASA."

Ross joined NASA in 1979 as a payload officer and flight controller. In 1980, he was selected as an astronaut. He and Franklin Chang-Diaz are the only two astronauts to have flown into space seven times. In addition to Ross' spaceflight mission accomplishments, he went on to serve NASA in the critical role of managing the Vehicle Integration Test Office.

"Jerry was equally invaluable leading this critical team, especially through space station assembly, the transition to the space shuttle retirement, and during the initial phases of our future programs," said Janet Kavandi, director of Flight Crew Operations. "He was considered a mentor to many he worked with there. We wish him the best in his well-deserved retirement."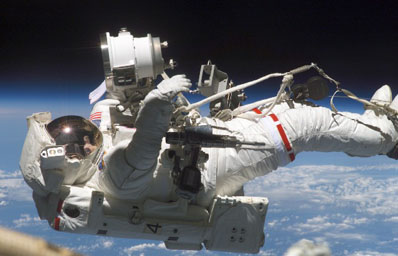 Ross during one of his International Space Station spacewalks. Credit: NASA



Of his seven flights into orbit, Ross flew on space shuttles Endeavour and Columbia once each and a record-setting five times on shuttle Atlantis, including his first and last missions. His first flight was on the STS-61B mission in 1985. His final flight into space was on the STS-110 mission in 2002.

During his seven missions, he assisted in deploying a number of satellites and other payloads. He performed experiments in life, material and Earth sciences, and physics, robotics and astronomy. Ross was a member of the STS-74 mission's crew, the second mission to dock to the Russian space station Mir. He also traveled to the then-fledgling International Space Station, where he helped connect the U.S.-built Unity node to the Russian Zarya module. On the STS-110 mission, Ross' final trip to space, he was instrumental in delivering and installing the S0 (S-Zero) truss. Ross accumulated more than 1,393 hours in space, including 58 hours and 18 minutes on nine spacewalks.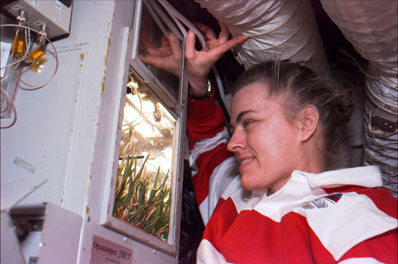 Lucid works on a science experiment aboard Mir. Credit: NASA



Lucid, who holds a doctorate in biochemistry, was selected by NASA in 1978. She joined five other women as the agency's first female astronauts. Her first three shuttle missions deployed satellites. STS-51G in 1985 deployed and retrieved the SPARTAN satellite; STS-34 in 1989 deployed the Galileo spacecraft to explore Jupiter; and STS-43 in 1991 deployed the fifth Tracking and Data Relay Satellite (TDRS-E). Her fourth shuttle mission, STS-58 in 1993, focused on medical experiments and engineering tests.

Lucid traveled aboard Atlantis on STS-76 in March 1996 to the Russian Mir space station. She performed numerous life science and physical science experiments during the course of her stay. She returned from the station aboard Atlantis on STS-79 in September 1996.

In 2002, Lucid served as NASA's chief scientist at the agency's headquarters in Washington. She returned to Johnson in the fall of 2003 and resumed technical assignments in the Astronaut Office. She served as a Capcom in the Mission Control Center for numerous space shuttle and space station crews, representing the flight crew office and providing a friendly voice for dozens of friends and colleagues in space.