Bolden heads to China this weekend for joint space talks
BY STEPHEN CLARK
SPACEFLIGHT NOW
Posted: October 12, 2010


NASA Administrator Charlie Bolden will depart to China on Saturday for introductory talks on potential space partnerships and unprecedented visits to Chinese human spaceflight facilities.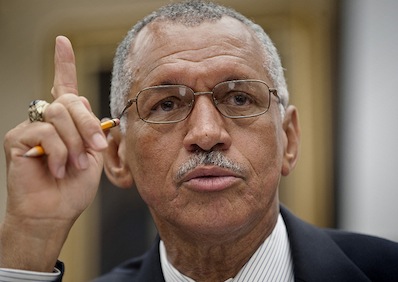 File photo of NASA Administrator Charlie Bolden. Credit: NASA/Paul E. Alers



Agency spokesman Michael Cabbage said Tuesday that Bolden's itinerary was not finalized. Seven NASA officials will accompany Bolden on the five-day trip.

Responding to a letter from Rep. Frank Wolf, R-Va., Bolden said the visit will follow up on agreements reached in November 2009 between President Obama and Chinese President Hu Jintao. Both leaders issued a joint communique calling for talks on cooperation in human spaceflight.

"Regarding the request in your letter for the scope of the discussions, my visit is intended to be introductory in nature and will not include consideration of any specific proposals for human spaceflight cooperation or new cooperation in any other areas of NASA's activities," Bolden wrote in a letter dated Oct. 8.

Wolf is staunchly opposed to U.S. cooperation with China, highlighting that country's record of espionage and human rights abuses.

"I need not remind you that no such planning or coordination has been approved by the Congress," Wolf wrote Oct. 5. "In fact, several recent NASA authorization bills have explicitly sought to place strict limitations on coordination with China."

Space powers like Russia and Europe are gradually warming up to including China in more bilateral cooperation, but leaders have made little progress on the thorny issue of Chinese participation on the International Space Station.

Bolden did not specifically address the upcoming visit to China while attending the International Astronautical Congress in Prague last month. But when asked about the expansion of the space station partnership to more countries, the administrator said such a move would difficult both politically and technically.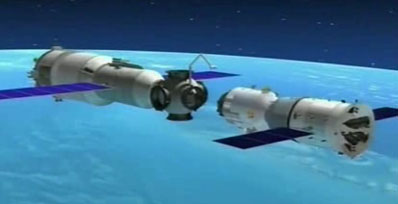 Artist's concept of a Chinese Shenzhou spacecraft docking with a mini-space station.



"The determination (the partners) made is opening up the partnership is extremely difficult because we are involved in treaties," Bolden said Sept. 27 in Prague. "What is not difficult to do is increasing the participation on the International Space Station. As I recall, what we said was we encourage the member nations to offer the opportunity on a bilateral basis to partner with non-traditional partners."

"China is a spacefaring nation, one of three nations that has the capability of putting humans into orbit on their own," Bolden said. "I know that they talk to every one of my international partners, and that, I think, is good."

With the extension of the space station to at least 2020, and maybe beyond, leaders say now is a good time to consider the future of the partnership, even the roles of other nations like China or India.

"I am one who never says never," Bolden said.

Jean-Jacques Dordain, ESA's director-general, said a closed partnership could put the entire program at risk.

"I am convinced that the partnership needs to be an open partnership," Dordain said Sept. 27. "A closed partnership is something which will not be sustainable."

"But under which condition would you extend? Maybe not a partnership, as Charlie Bolden said, but this could be made into steps," Dordain said. "But at least not to marginalize big space powers like China and India."

News reports this summer quoted the head of Russia's civil space program, Anatoly Perminov, saying his country contacted China about joining the space station program. In a June speech in St. Petersburg, Perminov said China had not responded to the overture, according to the Interfax news agency.

The heads of space agencies from the United States, Europe, Russia, Japan and India at the International Astronautical Congress in Prague. Credit: ESA/Stephane Corvaja



NASA quickly issued a statement on the matter, saying U.S. officials checked with Russian leaders and confirmed there was never a formal invitation offered to China.

Bolden was invited to visit Chinese space facilities by Wang Wenbao, the director of the China Manned Space Engineering Office, according to his letter.

The administrator plans discussions with officials from several Chinese agencies, including the Chinese Ministry of Science and Technology, the China Manned Space Engineering Office, the China National Space Administration, the China Academy of Spaceflight Technology, and the China Academy of Sciences.

A delegation of Chinese representatives plans to travel to the United States as soon as November, according to a white paper released Oct. 1. But Cabbage said NASA has not formally set a schedule for the Chinese visit.

According to Bolden's letter, the specific agenda for a Chinese visit to the United States will depend on the access and transparency NASA officials are granted in China.

When former NASA chief Mike Griffin visited China in 2006, his delegation was not permitted to see Chinese human spaceflight facilities or hardware.

In his Oct. 5 letter, Wolf outlined his concerns about the release of "non-public" information to China. Bolden assured Wolf there would be so such release of sensitive data.