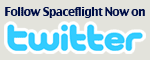 NewsAlert





Sign up for our NewsAlert service and have the latest news in astronomy and space e-mailed direct to your desktop.


Privacy note: your e-mail address will not be used for any other purpose.







NASA selects rocket fleet for unmanned satellite launches
BY STEPHEN CLARK
SPACEFLIGHT NOW
Posted: September 17, 2010


NASA has selected four companies to launch the space agency's robotic Earth observation, astronomy and planetary exploration probes for the next decade.


| | |
| --- | --- |
| | File photo of an Atlas 5 launch. Credit: Pat Corkery/United Launch Alliance |
In a statement released late Thursday, NASA announced it was awarding Lockheed Martin Space Systems Co., Orbital Sciences Corp., Space Exploration Technologies Corp., and United Launch Alliance a 10-year contract for rocket flights of agency spacecraft.

NASA can order up to 70 missions, and the contract's total value could be as high as $15 billion, according to an agency statement.

The new NASA Launch Services contract includes an on-ramp provision permitting providers to propose new rockets that could be added to the agreement.

United Launch Alliance's Atlas 5 rocket, the workhorse for NASA's largest science missions, is included in the deal, according to George Diller, a NASA spokesperson.

ULA's Delta 2 and Delta 4 rockets are not part of the contract.

NASA also selected the Falcon 1 and Falcon 9 boosters from SpaceX, Pegasus XL and Taurus XL launchers from Orbital Sciences, and Athena 1 and Athena 2 rockets from Lockheed Martin.

The Falcon rocket family was added to NASA's fleet of available boosters using the previous contract's on-ramp provision in 2008.

After flying seven times between 1995 and 2001, the Athena rocket family was reborn in March under a strategic collaboration launched by Lockheed Martin and ATK.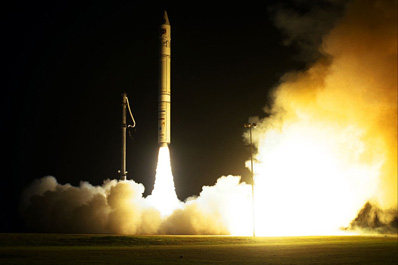 File photo of an Athena 2 launch. Credit: NASA



The modernized Athena rockets could place up to 3,775 pounds into low Earth orbit. Lockheed Martin plans to launch Athenas from Cape Canaveral, Fla., and Kodiak Island, Alaska.

The renewed NASA Launch Services contract allows the agency to begin awarding individual flight assignments to rockets. The previous launch services agreement expired June 30, halting awards for upcoming science missions, including the MAVEN orbiter scheduled to launch to Mars in 2013.