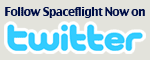 NewsAlert





Sign up for our NewsAlert service and have the latest news in astronomy and space e-mailed direct to your desktop.


Privacy note: your e-mail address will not be used for any other purpose.





Cassini's latest dispatches reach across a billion miles from Saturn to Earth
BY STEPHEN CLARK
SPACEFLIGHT NOW
Posted: August 9, 2010


The Cassini probe continues to send back dramatic images of Saturn as it nears the end of its first extended mission at the iconic ringed planet a billion miles from Earth.
Cassini's equinox mission will end in September, but the $3 billion mission will continue its discoveries until 2017 under another extension that will last until summer in Saturn's northern hemisphere.
Called the solstice mission, Cassini's next seven years will allow scientists to observe Saturn for a complete seasonal cycle -- from winter to summer in Saturn's northern hemisphere. Cassini arrived at Saturn in 2004 for a four-year mission, which was lengthened in the equinox mission until September 2010.
Saturn's equinox occurred in August 2009, when the sun shined directly on the planet's equator
Cassini has flown by methane-rich Titan, the planet's largest moon, 71 times since the probe entered orbit around Saturn. Cassini has visited the ice-covered moon Enceladus 10 times.
The craft's next flyby of Enceladus is on tap for Friday, when it will soar less than 1,600 miles above the moon's south pole to measure the temperature of mysterious "tiger stripes" that are linked to powerful geysers of water and organic material.
The tiger stripes are fissures in the icy crust of Enceladus.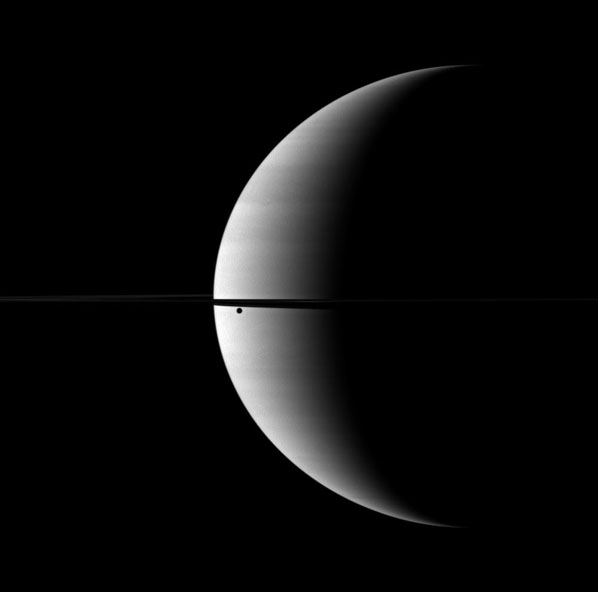 The tiny black dot on crescent Saturn is the silhouette of Dione, one of the planet's dozens of known moons. Photo credit: NASA/JPL/Space Science Institute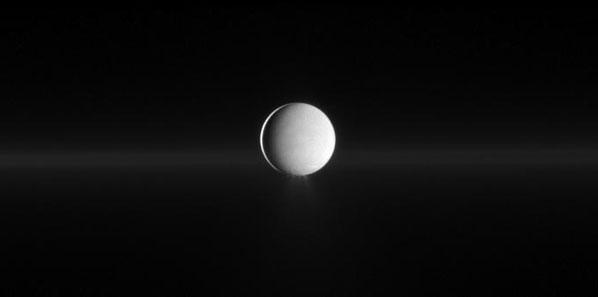 This image, captured April 26, shows Enceladus as it spews water from vents near the south pole. Saturn's faint G ring is also visible.
Photo credit: NASA/JPL/Space Science Institute

Saturn casts a shadow on its famous rings in this picture from May 30. Two of the planet's moons, Tethys and Enceladus, are visible in the upper and lower right of the image. Photo credit: NASA/JPL/Space Science Institute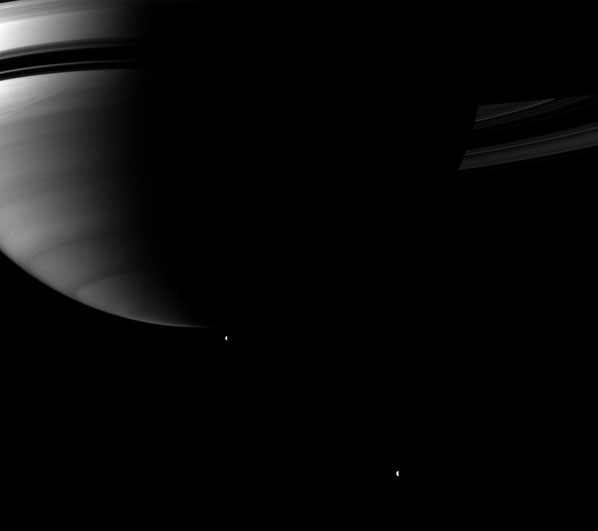 On June 29, Cassini snapped this shot of Saturn's southern hemisphere and two of the planet's moons, Tethys and Rhea. Photo credit: NASA/JPL/Space Science Institute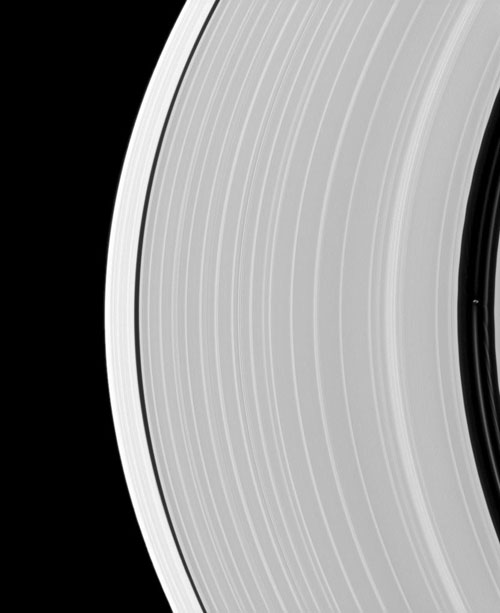 Saturn's moon Pan is visible at the far right of this picture amid the Encke Gap of the planet's A ring. Photo credit: NASA/JPL/Space Science Institute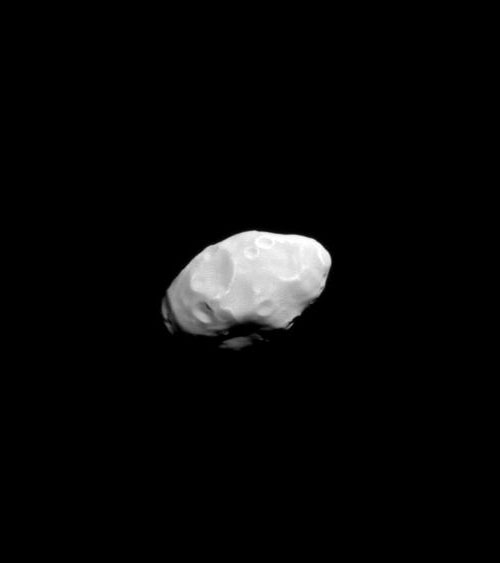 Cassini flew by the 50-mile-wide moon Pandora and collected this image June 3.
Photo credit: NASA/JPL/Space Science Institute





-->