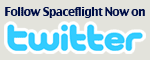 Hi-Def Video





Experience the space program like never before in stunning HD video!

Shuttle mission STS-125

Atlantis readied for final mission to service the Hubble Space Telescope.

FULL INDEX

Shuttle mission STS-127

Endeavour's dual preps for standby rescue craft and June construction flight to space station.

FULL INDEX

Shuttle mission STS-119

Take a loop around the International Space Station aboard the shuttle Discovery in stunning high definition.

FULL INDEX

Launch of Kepler

Kepler planet-finder begins its mission to discover Earth-like worlds orbiting other stars in the galaxy.

FULL INDEX

LRO and LCROSS

NASA's new lunar orbiter and impactor experiment are being prepped for launch in May.

FULL INDEX

Delta 4 and GOES O

A Delta 4 rocket has rolled out to launch a new geostationary weather satellite.

FULL INDEX

Shuttle mission STS-126

High definition from orbit! New clips from Endeavour's mission to the space station.

FULL INDEX

From the vault

Historical footage from the early days of the space program.

FULL INDEX

Become a subscriber
More video







Electrical tornadoes in space drive the Northern Lights
UNIVERSITY OF CALIFORNIA-BERKELEY NEWS RELEASE
Posted: April 27, 2009


Earth-bound tornadoes are puny compared to "space tornadoes," which span a volume as large as Earth and produce electrical currents exceeding 100,000 amperes, according to new observations by a suite of five NASA space probes.

The probe cluster, called Time History of Events and Macroscale Interactions during Substorms (THEMIS), recorded the extent and power of these electrical funnels as the probes passed through them during their orbit of Earth. Ground measurements showed that the space tornadoes channel the electrical current into the ionosphere to spark bright and colorful auroras on Earth.

Space tornadoes are rotating plasmas of hot, ionized gas flowing at speeds of more than a million miles per hour, far faster than the 200 m.p.h. winds of terrestrial tornadoes, according to Andreas Keiling, a research space physicist at the University of California, Berkeley's Space Sciences Laboratory.

Keiling works on THEMIS, which was built and is now operated by UC Berkeley. The five space probes were launched by NASA in February 2007 to solve a decades-long mystery about the origin of magnetic storms that power the Northern and Southern Lights

Both terrestrial and space tornadoes consist of funnel-shaped structures. Space tornadoes, however, generate huge amounts of electrical currents inside the funnel. These currents flow along twisted magnetic field lines from space into the ionosphere where they power several processes, most notably bright auroras such as the Northern Lights, Keiling said.

While these intense currents do not cause any direct harm to humans, on the ground they can damage man-made structures, such as power transformers.

The THEMIS spacecraft observed these tornadoes, or "flow vortices," at a distance of about 40,000 miles from Earth. Simultaneous measurements by THEMIS ground observatories confirmed the tornadoes' connection to the ionosphere.

Keiling's colleagues include Karl-Heinz Glassmeier of the Institute for Geophysics and Extraterrestrial Physics (IGEP, TU) in Braunschweig, Germany, and Olaf Amm of the Finnish Meteorological Institute.