Deal finally achieved to fund European navigation system
BY STEPHEN CLARK
SPACEFLIGHT NOW
Posted: May 26, 2003


Plans to develop the European Galileo satellite navigation network are finally one step closer to reality after the nations contributing to the project reached an agreement Monday on funding.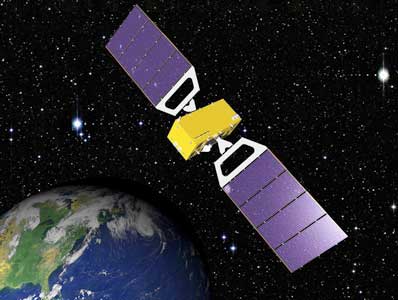 An artist's concept of Galileo navigation satellite in orbit. Credit: Astrium



Galileo is the first joint program to be shared between the European Space Agency and the European Union and aims to be fully operational by 2008.

The delegate level Council Meeting in Paris ended with an agreement to allow for full funding of the project from ESA member states. Spain had been negotiating with other partners for a larger share of the program.

"This is a great day for Europe in general and its space community in particular. Conscious of the economic, industrial and strategic importance of satellite navigation, our member states have reached agreement in the common interest. We are now able to continue with Galileo, a major program from which all citizens will benefit," said ESA Director General Antonio Rodota. "Galileo is definitely a reality."

In a statement Monday, ESA did not release specific details of the compromise, but only said that the agreement would lead to the setup of the Galileo Joint Undertaking, the entity that will be responsible for managing the Galileo project for at least the next few years.

"The agreement reached among ESA member states clears the way for the official launch of the legal entity which will have the task of coordinating ESA and EU involvement in Galileo," ESA said in a statement.

The Galileo Joint Undertaking will be founded by ESA and the European Union pending the signature of officials from both parties. The new organization will oversee the development and validation phases and will also take part in preparations for the operations stage of the project, ESA said.

"I am extremely delighted with this result," said Edelgard Bulmahn, German Minister of Education and Research. "Galileo is now on its way. I am grateful to all ESA member states that have striven to find a balanced solution and pleased that Europe has once again proven to be able to remain at the forefront of high level technology for a program useful to each of us in our everyday life."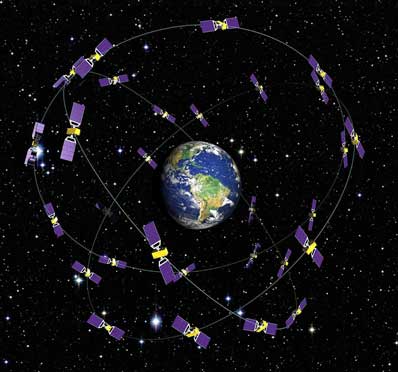 An illustration of the Galileo constellation. Credit: Astrium



This latest resolved disagreement is just one of several issues that have caused delays in funding implementation and in the development of the system.

Early in the project's history, there was concern within some governments whether the system was really needed because of its close similarities to the already available American Global Positioning System.

Issues then arose between Germany and Italy over their status within the project, but those were eventually settled in late March of this year.

Each of these prevented managers from fully funding the project, and there had been concerns that the goal of having Galileo operational by 2008 might not be reached. But Monday's news seems encouraging if the first spacecraft can be in orbit by 2005 as currently scheduled.

The Galileo system will consist of a total of 30 spacecraft once completed. Three planes in medium Earth orbit will each be occupied by nine satellites each, along with three spares distributed throughout the constellation. At an altitude of 23,616 kilometers and an inclination of 56 degrees, it is expected that the system will provide accurate positioning data to users as far north as 75 degrees longitude.

Although similar in design to the American GPS system and the Russian GLONASS navigation network, Galileo will be under the control of strictly civilian organizations. It will be used by road, rail, air, and sea traffic, along with a number of other applications.

ESA and the European Union are expecting tremendous economic benefits from the project, which is estimated to create over 140,000 jobs. Officials say about 4.6 euros will be injected into the economy for each euro invested in Galileo.