Spaceflight Now +





Premium video content for our Spaceflight Now Plus subscribers.

STS-104: ISS airlock
Space shuttle Atlantis' STS-104 mission in July 2001 delivered the $164 million Joint Airlock to the International Space Station. The module, named Quest, gave the outpost a new doorway for American and Russian spacewalks. The five Atlantis astronauts narrate the highlights of their mission in this post-flight film.

Full Coverage

Astronaut practice
The space shuttle Discovery astronauts visit Kennedy Space Center for a practice countdown and emergency training drills. Watch some highlights from the activities.

Full Coverage

GPS 2R-16 launch
The Boeing Delta 2 rocket launches from Cape Canaveral Nov. 17 on another mission to replenish the satellite constellation for the Global Positioning System.

Full Coverage

Discovery on the pad
The space shuttle Discovery is rolled to pad 39B for the STS-116 launch to the space station.

Full Coverage

Become a subscriber
More video





NewsAlert





Sign up for our NewsAlert service and have the latest news in astronomy and space e-mailed direct to your desktop.


Privacy note: your e-mail address will not be used for any other purpose.







Minotaur rocket makes sunrise ascent from Virginia
Posted: December 16, 2006


The Orbital Sciences Minotaur 1 rocket launches at 7 a.m. from Virginia's Wallops Island carrying the Air Force's TacSat 2 and NASA's GeneSat 1 spacecraft.

Photo credit: Ben Cooper/Spaceflight Now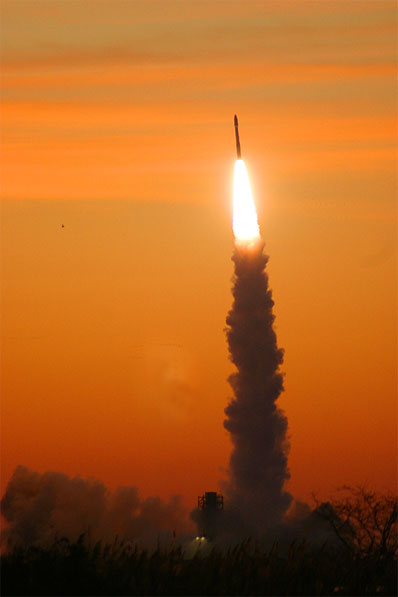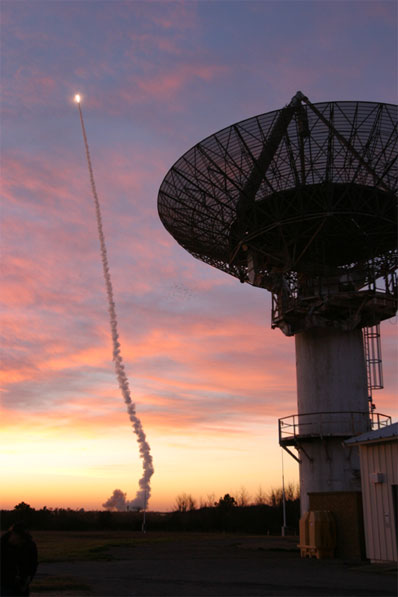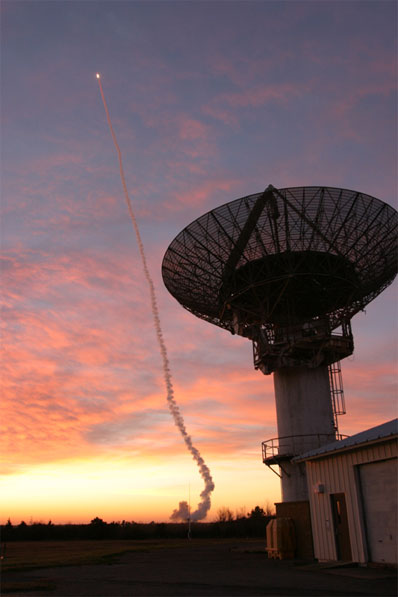 Credit: Ben Cooper/Spaceflight Now