NewsAlert





Sign up for our NewsAlert service and have the latest news in astronomy and space e-mailed direct to your desktop.


Privacy note: your e-mail address will not be used for any other purpose.





Minotaur 1 rocket launches NROL-66
SPACEFLIGHT NOW
Posted: February 6, 2011


A technology trailblazer for U.S. national security spacecraft launches atop a Minotaur 1 rocket from Vandenberg Air Force Base, California. Liftoff occurred Sunday, February 6 at 4:26 a.m. local time from Space Launch Complex 8, the southern-most pad at the Western spaceport.
The yellow thermal blankets provide a dramatic scene at launch. They cover the Minotaur rocket's Minuteman stages. The material is known affectionately as the "banana" because of the color and since it is peeled away in sections.
Credit: Gene Blevins/LA Daily News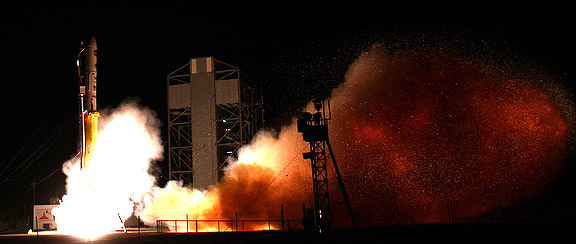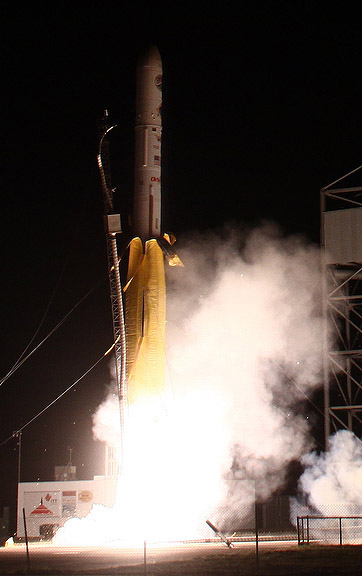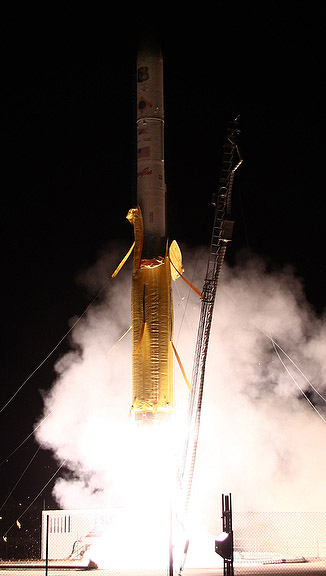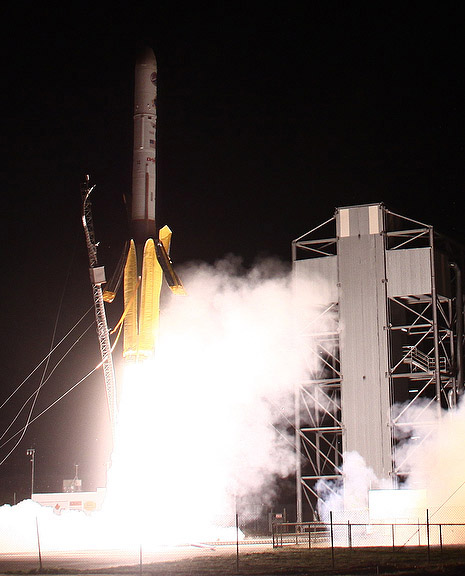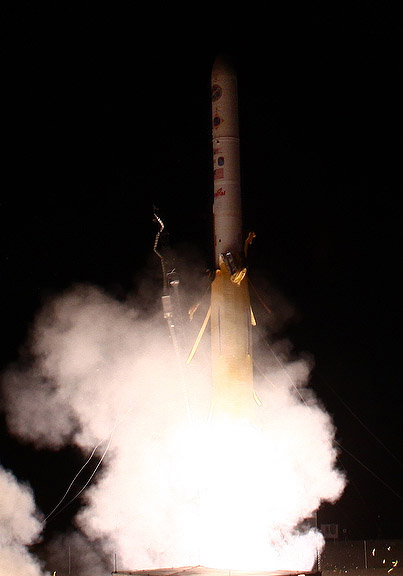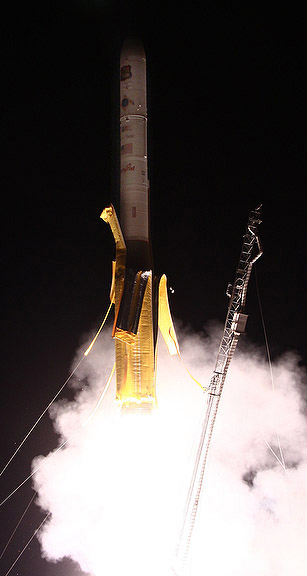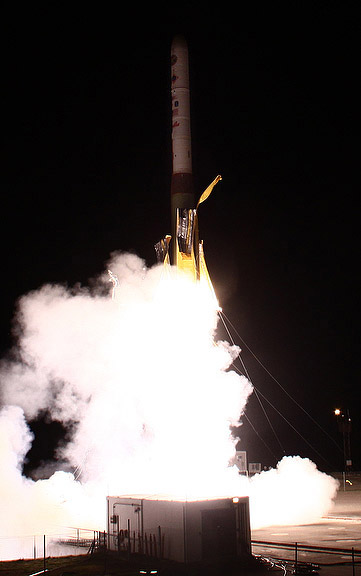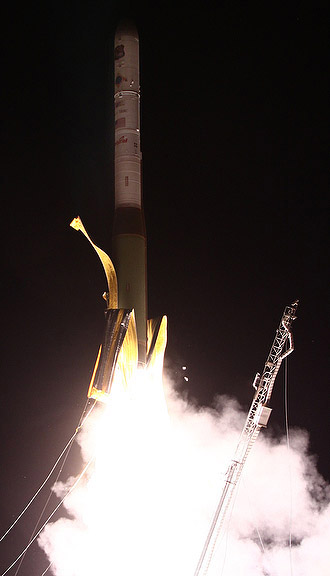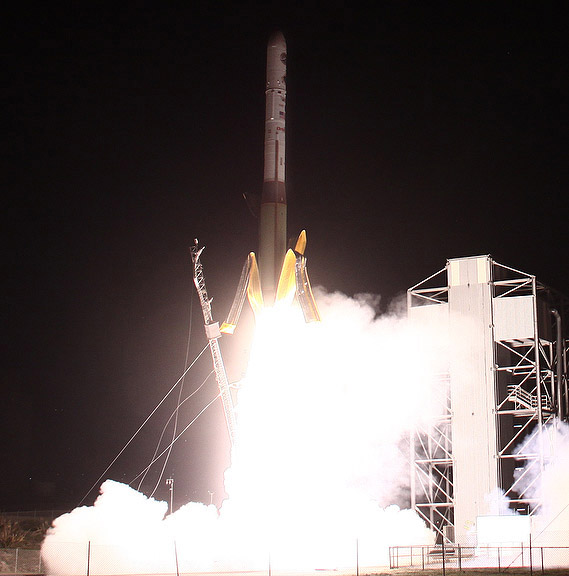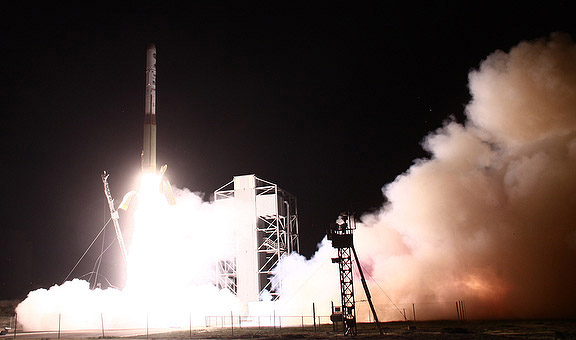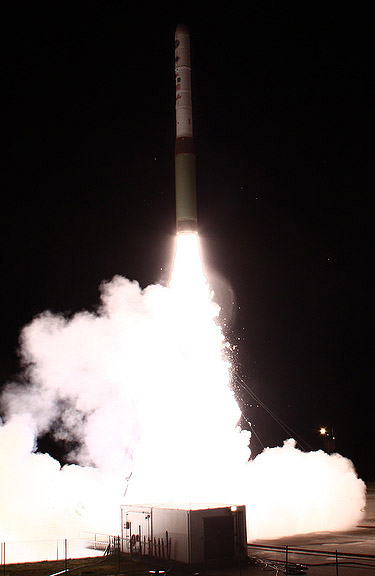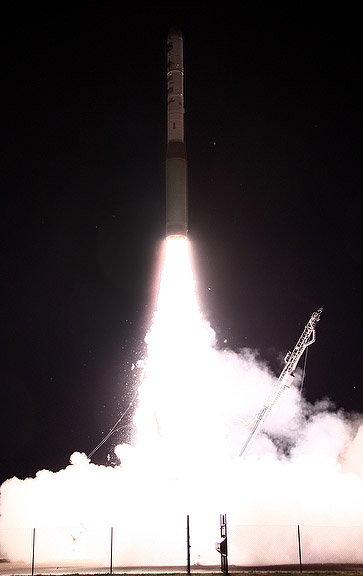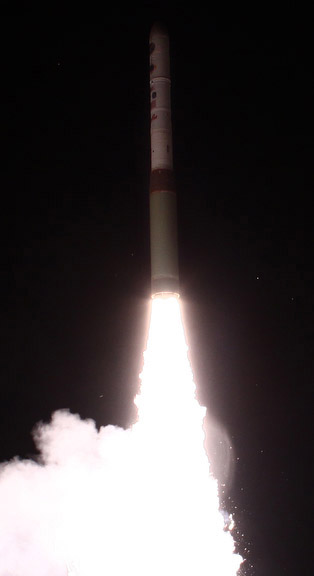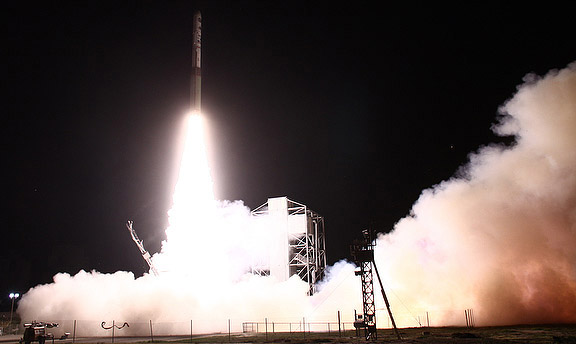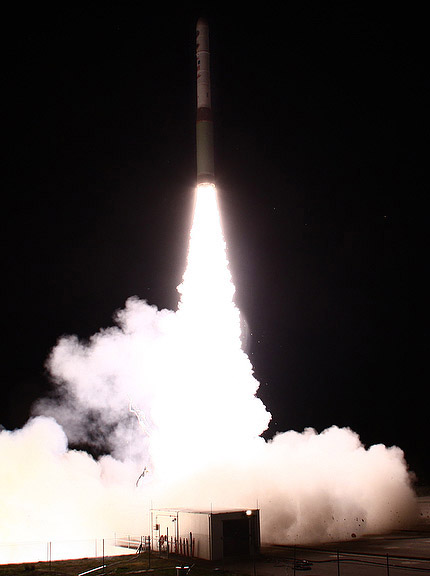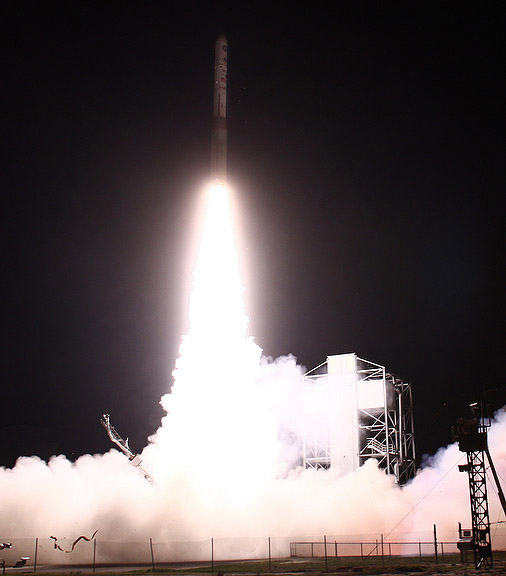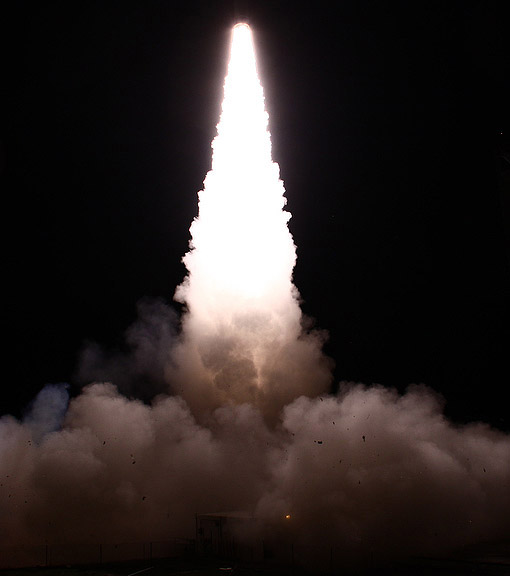 Credit: Gene Blevins/LA Daily News