Spaceflight Now +





Premium video content for our Spaceflight Now Plus subscribers.

Soyuz on the move
Expedition 12 Soyuz commander Valery Tokarev and station commander Bill McArthur temporarily leave the International Space Station. They undocked their Soyuz capsule from the Pirs module and then redocked the craft to the nearby Zarya module. The move clears Pirs for use as the airlock for an upcoming Russian-based spacewalk.

Play video

Pluto New Horizons
Check out NASA's Pluto-bound New Horizons spacecraft undergoing thermal blanket installation inside the cleanroom at Kennedy Space Center's Payload Hazardous Servicing Facility in preparation for launch in January from the Cape.

Play video

Mountains of creation
A new image from NASA's Spitzer Space Telescope reveals billowing mountains of dust ablaze with the fires of stellar youth. The majestic infrared view from Spitzer resembles the iconic "Pillars of Creation" picture taken of the Eagle Nebula in visible light by NASA's Hubble Space Telescope.

Play video

Space history: STS-51A
This week marks the anniversary of arguably the most daring and complex space shuttle mission. The astronauts successfully launched two satellites and then recovered two others during extraordinary spacewalks by astronauts using jet-propelled backpacks and pure muscle power.

Play video

Space station EVA
Commander Bill McArthur and flight engineer Valery Tokarev conduct a 5 1/2-hour spacewalk outside the International Space Station, installing a TV camera, doing repair chores and jettisoning a failed science probe.

Play video

The Earth from space
Return to flight space shuttle commander Eileen Collins narrates an interesting slide show featuring some favorite photographs of Earth taken during her previous shuttle missions.

Play video

Become a subscriber
More video





NewsAlert





Sign up for our NewsAlert service and have the latest news in astronomy and space e-mailed direct to your desktop.


Privacy note: your e-mail address will not be used for any other purpose.







Pre-launch gallery
Posted: November 25, 2005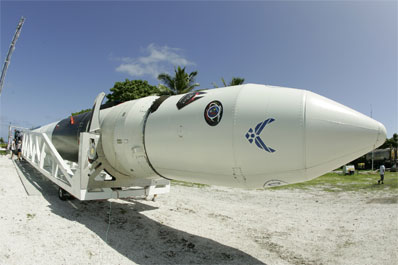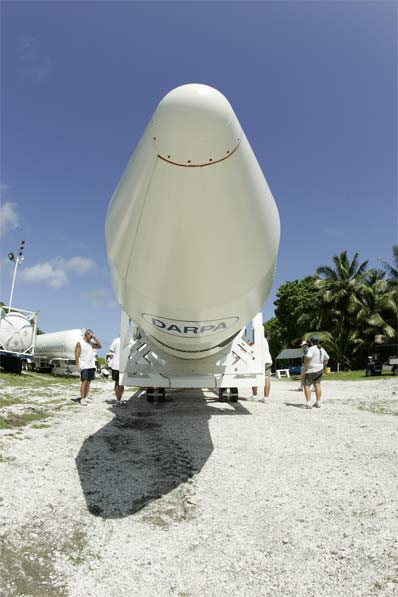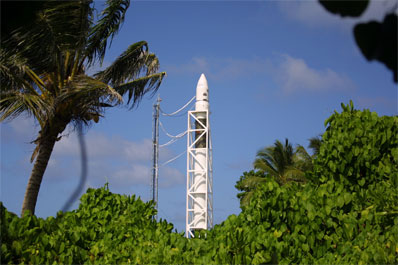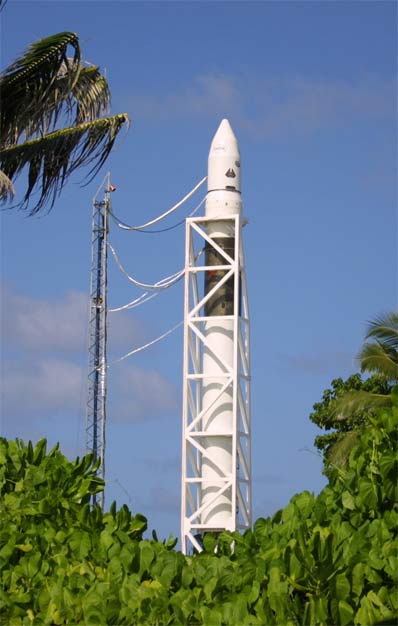 The Falcon 1 rocket is erected atop the launch pad built on Omelek Island in the Central Pacific. Credit: Thom Rogers/SpaceX