NewsAlert





Sign up for our NewsAlert service and have the latest news in astronomy and space e-mailed direct to your desktop.


Privacy note: your e-mail address will not be used for any other purpose.





Enterprise goes to Space Launch Complex 6
BY JUSTIN RAY
SPACEFLIGHT NOW
Posted: January 5, 2011


The Enterprise, NASA's prototype space shuttle orbiter, rides a special 76-wheel motorized trailer over the hilly landscape of Vandenberg Air Force Base to reach Space Launch Complex 6 for attachment to the external fuel tank and twin solid rocket boosters in 1985.
Credit: U.S. Air Force photos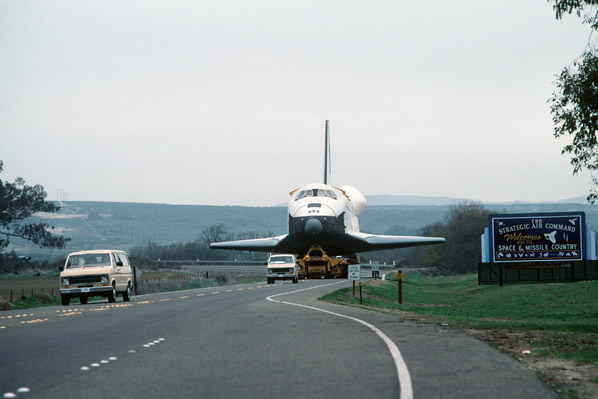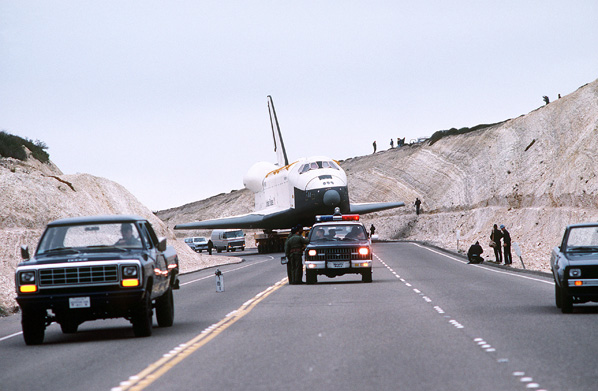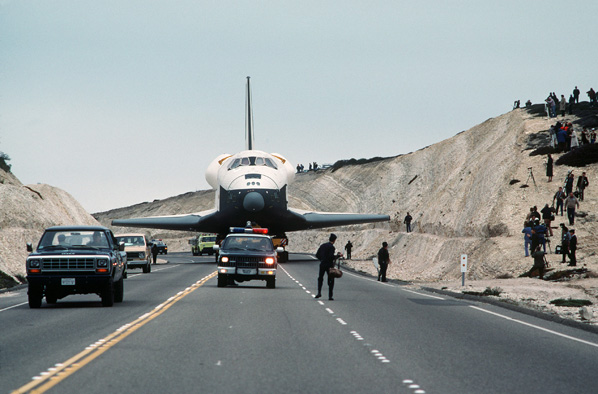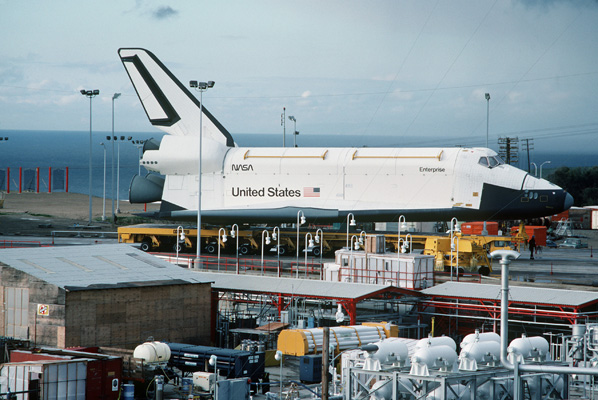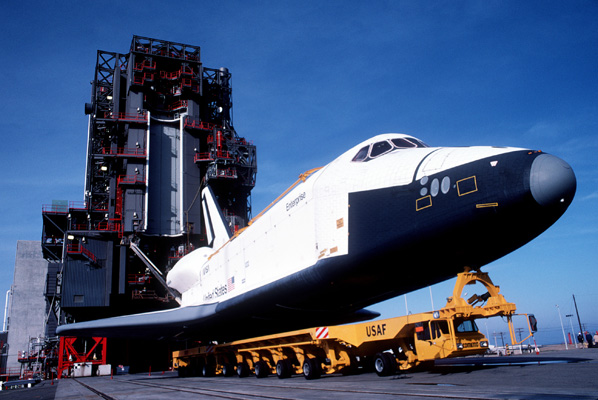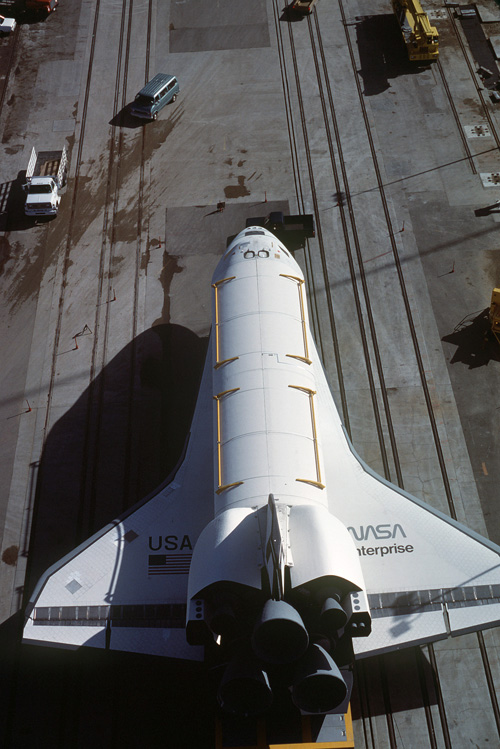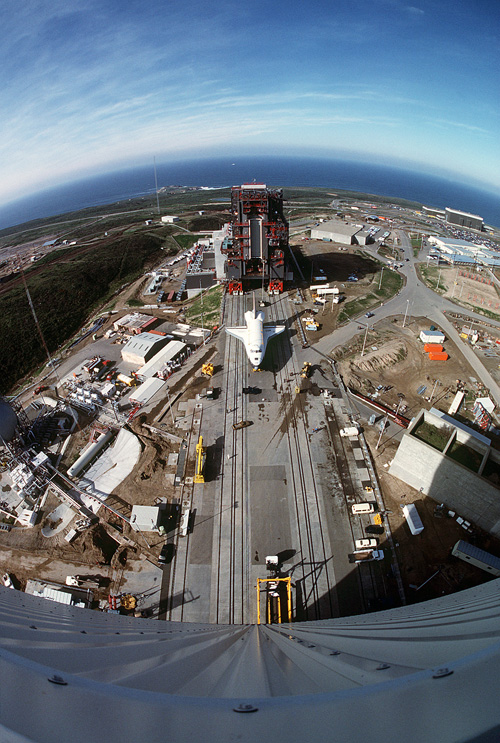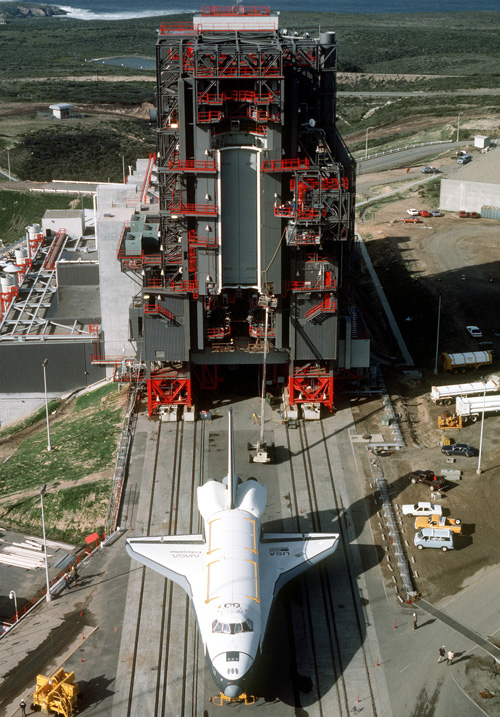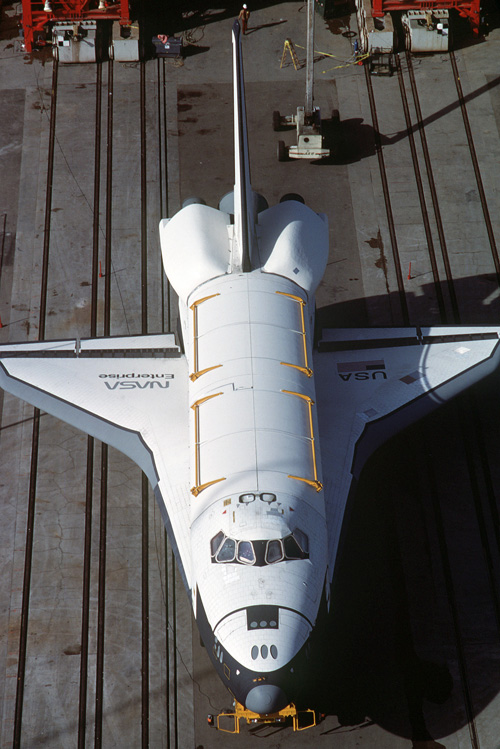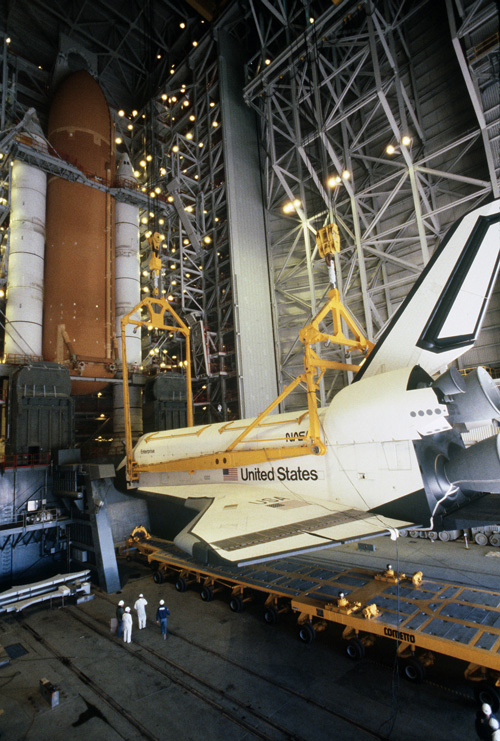 Credit: U.S. Air Force photos