Spaceflight Now +





Subscribe to Spaceflight Now Plus for access to our extensive video collections!
How do I sign up?
Video archive

STS-123 day 4 highlights

Highlights of the Kibo logistics module's attachment to the station and the first spacewalk to begin Dextre assembly.

Play

STS-123 day 3 highlights

This movie shows the highlights from Flight Day 3 as Endeavour docked to the space station.

Play

STS-123 day 2 highlights

Flight Day 2 of Endeavour's mission focused on heat shield inspections. This movie shows the day's highlights.

Play

STS-123 day 1 highlights

The highlights from shuttle Endeavour's launch day are packaged into this movie.

Play

Launching on the shuttle

Video cameras on the boosters and tank, plus a cockpit camera show what the shuttle and its astronauts experience during the trek to space.

Full coverage

STS-120: In review

The STS-120 crew narrates highlights from its mission that delivered the station's Harmony module and moved the P6 power truss.

Full presentation
Mission film

Become a subscriber
More video







Delta 2 rocket launches the GPS 2R-19 satellite
Posted: March 15, 2008


A Delta 2 rocket lifts off at 2:10 a.m. EDT from Cape Canaveral's pad 17A carrying a modernized replacement satellite for the Global Positioning System.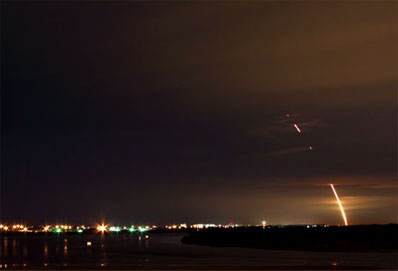 See full image here
A time-lapse photo from Port Orange
Photo credit: Chris Miller/Spaceflight Now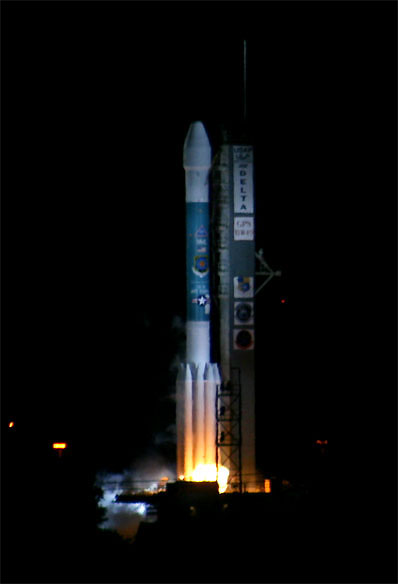 Photo credit: Stephen Clark/Spaceflight Now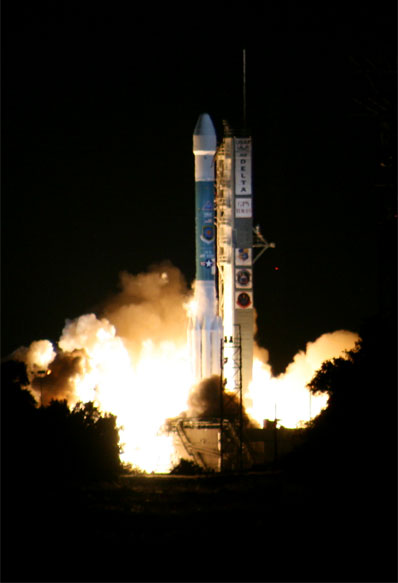 Photo credit: Stephen Clark/Spaceflight Now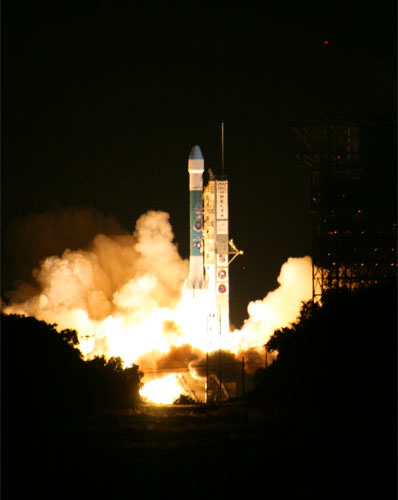 Photo credit: Stephen Clark/Spaceflight Now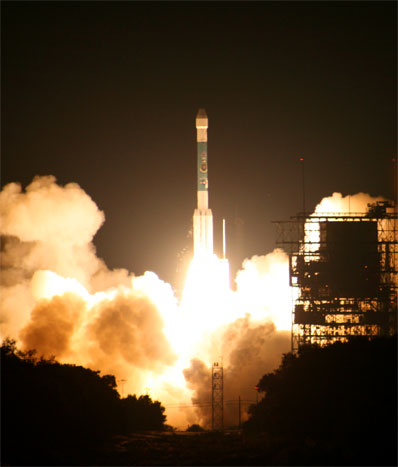 Photo credit: Stephen Clark/Spaceflight Now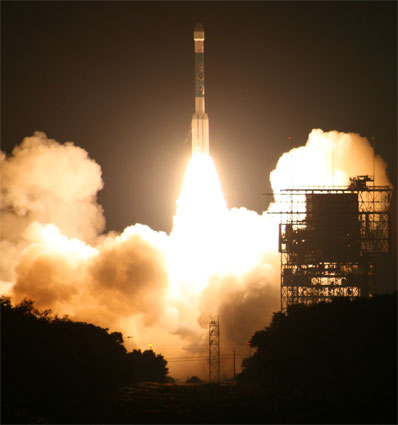 Photo credit: Stephen Clark/Spaceflight Now