The ground track
SPACEFLIGHT NOW
Posted: November 20, 2000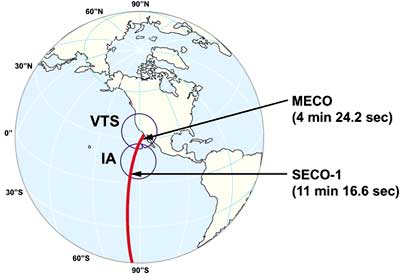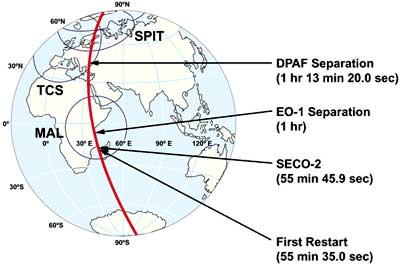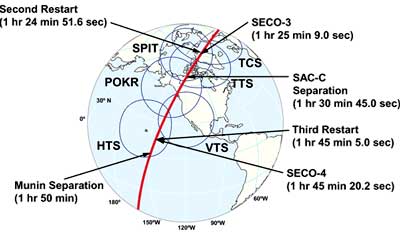 The orbit trace shows the track Delta will follow into space and telemetry coverage zones. Photo: Boeing






Flight Data File
Vehicle: Delta 2 (7320-10C)
Payload: EO-1, SAC-C, Munin
Launch date: Nov. 21, 2000
Launch time: 1824:21 GMT (1:24:21 p.m. EST)
Launch site: SLC-2W, Vandenberg AFB, Calif.



Pre-launch briefing
Launch timeline - Chart with times and descriptions of events to occur during the launch.



Delta 2 rocket - Overview of the Delta 2 7320-model rocket used for this launch.



Earth Observing-1 - Learn more about this NASA satellite and its futuristic technologies.



SAC-C - The Argentine scientific research spacecraft that is the co-primary payload of this launch.