Spaceflight Now +





Premium video content for our Spaceflight Now Plus subscribers.

First pictures
The first pictures taken by Cassini during this close encounter with Titan are received at the Jet Propulsion Laboratory to the delight of the mission's imaging leader. (2min 21sec file)
Play video

Images flood in
A Cassini mission scientist provides analysis as the raw images taken of Titan's surface flood into the Jet Propulsion Laboratory. (29min 29sec file)
Play video

Flyby explained
Detailed animation illustrates Cassini's flyby of Titan and how the probe's instruments will study this moon of Saturn. Expert narration is provided by a project official. (3min 09sec file)
Play video

Titan knowledge
Knowledge about the mysterious moon Titan prior to this first close encounter is described by the Cassini mission's imaging leader. (6min 46sec file)
Play video

Moving clouds
Clouds near the south pole of Titan can be seen moving in this collection of pictures from Cassini as narrated by the mission's imaging leader. (2min 12sec file)
Play video

Picture processing
How Cassini's raw pictures are processed by scientists is explained in this interview with the mission imaging leader. (5min 56sec file)
Play video

Become a subscriber
More video





NewsAlert





Sign up for our NewsAlert service and have the latest news in astronomy and space e-mailed direct to your desktop.


Privacy note: your e-mail address will not be used for any other purpose.







Titan up close
CASSINI PHOTO RELEASE
Posted: October 26, 2004


These raw, un-processed images of Saturn's moon Titan were taken by the Cassini spacecraft and transmitted to Earth on October 26. The pictures provide the closest views ever snapped of the hazy moon. Cassini flew 1,200 kilometers (745 miles) above the moon during the encounter.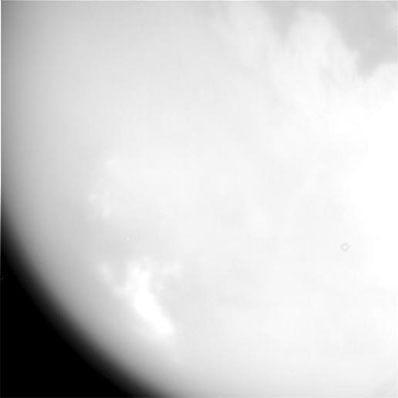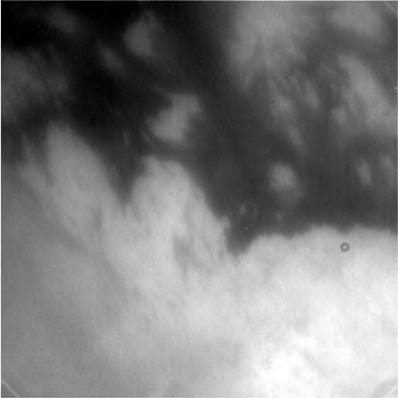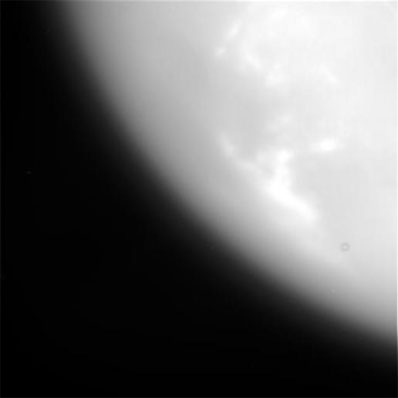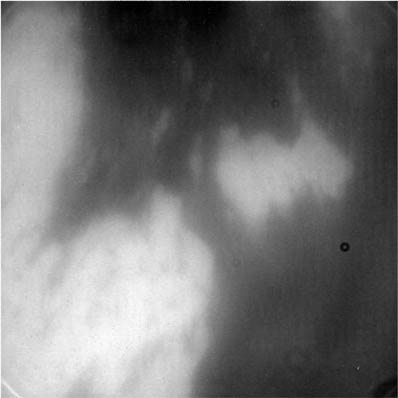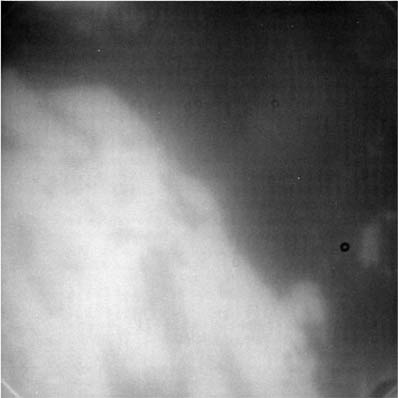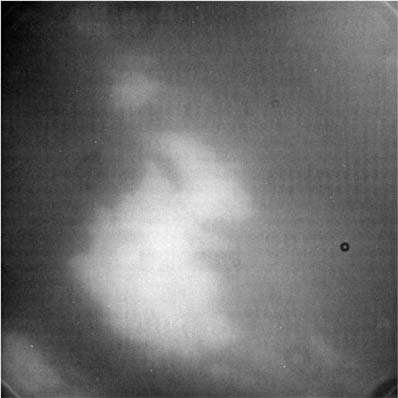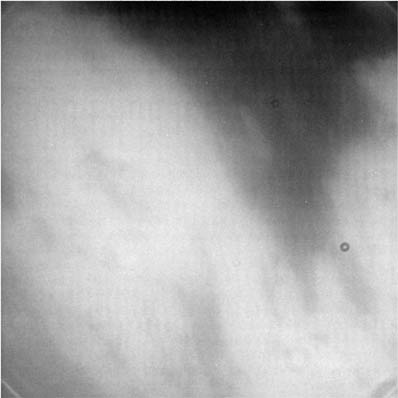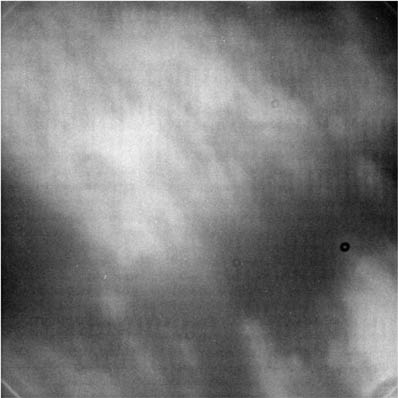 Credit: NASA/JPL/Space Science Institute