Spaceflight Now +





Premium video content for our Spaceflight Now Plus subscribers.

Burn ignition!
Mission control erupts in applause as communications from Cassini confirm the orbit insertion burn has begun. (60sec file)
Play video

Burn completed
Signals from Cassini announce the conclusion of the Saturn orbit insertion burn, confirming the spacecraft has arrived at the ringed planet. (2min 15sec file)
Play video

Post-arrival briefing
Mission officials hold a post-orbit insertion burn news conference at 1 a.m. EDT July 1 to discuss Cassini's successful arrival at Saturn. (25min 27sec file)
Play video

Wednesday's status briefing
Cassini's health in the final hours before arrival at Saturn is presented in this status briefing from 12 p.m. EDT on June 30. (33min 09sec file)
Play video

International cooperation
Officials from the U.S., European and Italian space agencies discuss the international cooperation in the Cassini mission and future exploration projects during this news conference from 2 p.m. EDT June 30. (19min 35sec file)
Play video

'Ring-side' chat
This informal "ring-side chat" from 5 p.m. EDT June 30 discusses the Cassini mission to Saturn and the future of space exploration. (49min 20sec file)
Play video

Cassini update
Mission managers and scientists provide an update on the Cassini mission and preview the spacecraft's arrival at Saturn during this news conference from June 29. (51min 58sec file)
Play video

Phoebe science briefing
Scientists report scientific results from the Cassini spacecraft's close-up examination of Saturn's moon Phoebe. (31min 53sec file)
Play video

Phoebe flyby preview
This animation shows Cassini during its encounter with the tiny moon Phoebe on the route to Saturn. (42sec file)
Play video

Cassini preview
The Cassini spacecraft's arrival at Saturn is previewed in this detailed news conference from NASA Headquarters on June 3. (50min 01sec file)
Play video

Saturn arrival explained
Cassini's make-or-break engine firing to enter orbit around Saturn is explained with graphics and animation. Expert narration is provided by Cassini program manager Robert Mitchell. (3min 33sec file)
Play video

Cassini mission science
The scientific objectives of the Cassini mission to study the planet Saturn, its rings and moons are explained by Charles Elachi, director of the Jet Propulsion Laboratory. (4min 54sec file)
Play video

Huygens mission science
After entering orbit around Saturn, the Cassini spacecraft will launch the European Huygens probe to make a parachute landing on the surface of the moon Titan. The scientific objectives of Huygens are explained by probe project manager Jean-Pierre Lebreton. (3min 14sec file)
Play video

Become a subscriber
More video





NewsAlert





Sign up for our NewsAlert service and have the latest news in astronomy and space e-mailed direct to your desktop.


Privacy note: your e-mail address will not be used for any other purpose.







First pictures from Saturn orbit show rich ring detail
Posted: July 1, 2004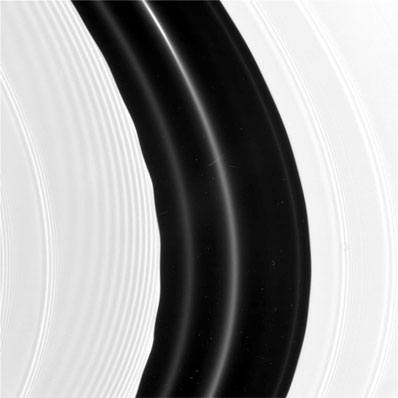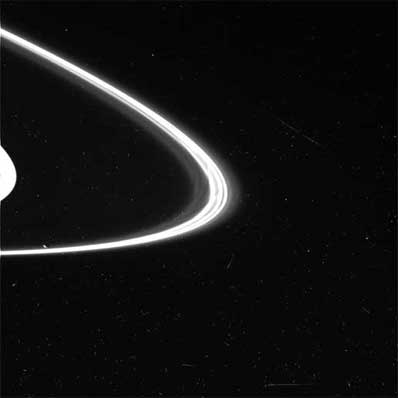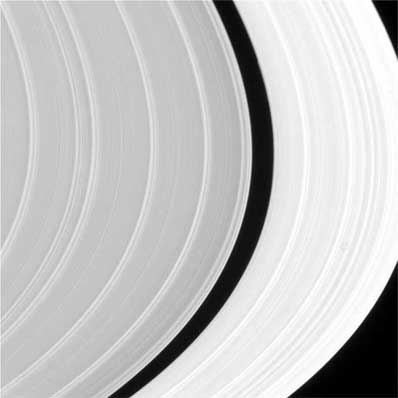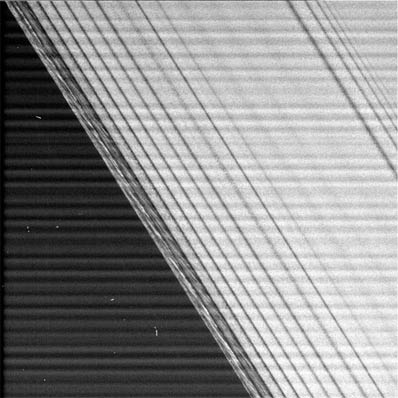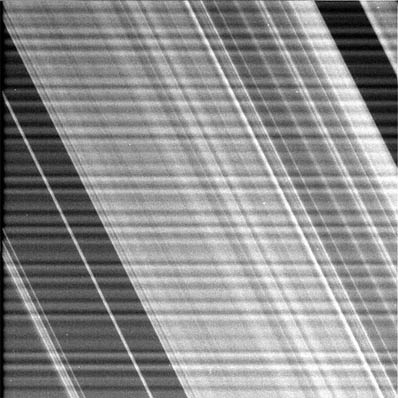 Images taken by Cassini from orbit of Saturn show close-up views of the planet's rings. Credit: NASA/JPL




Additional coverage for subscribers:


VIDEO: CASSINI BEGINS ENGINE FIRING TO ENTER ORBIT QT


VIDEO: BURN ENDS SUCCESSFULLY TO PUT CASSINI IN ORBIT QT


VIDEO: POST-ARRIVAL NEWS CONFERENCE QT


VIDEO: 3-MINUTE PREVIEW OF CASSINI'S MISSION QT


VIDEO: CASSINI'S ARRIVAL AT SATURN IS MAKE-OR-BREAK MOMENT QT


VIDEO: AN INTERVIEW WITH THE CASSINI MISSION PLANNER QT



VIDEO: WEDNESDAY'S 12 P.M. EDT CASSINI STATUS BRIEFING QT


VIDEO: A LOOK AT INTERNATIONAL COOPERATION QT


VIDEO: 'RING-SIDE CHAT' ABOUT SPACE EXPLORATION QT


VIDEO: AN OVERVIEW OF CASSINI'S RADIO SCIENCE QT



VIDEO: TUESDAY'S CASSINI MISSION OVERVIEW BRIEFING QT


VIDEO: CASSINI'S ARRIVAL AT SATURN EXPLAINED QT


VIDEO: SCIENCE OBJECTIVES FOR CASSINI ORBITER QT


VIDEO: HUYGENS LANDER SCIENCE OBJECTIVES QT


SUBSCRIBE NOW