Second X-37 space plane readied for launch
These photos chronicle the encapsulation of the U.S. Air Force's second X-37B space plane inside the bulbous 5-meter payload fairing of the Atlas 5 rocket. The fairing was then transported from a clean room processing facility, by space shuttle Discovery on its launch pad and to the Atlas 5 integration building.
The unmanned spaceship will launch in the shroud of the Atlas 5 rocket, orbit the Earth like a satellite and return home for a runway landing.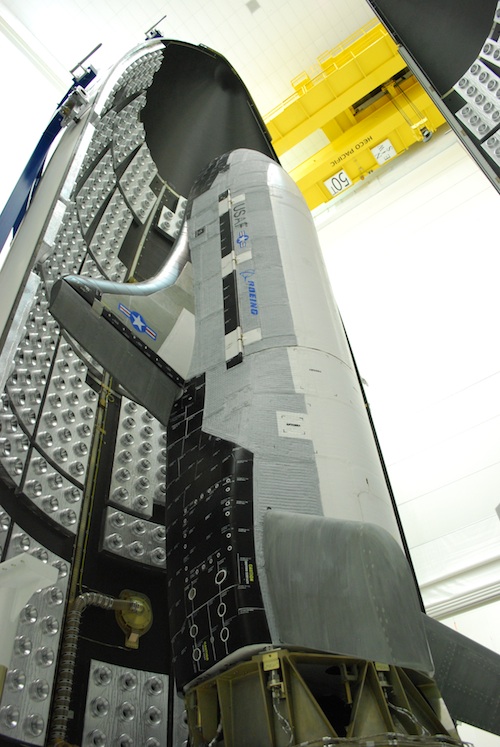 Photo credit: U.S. Air Force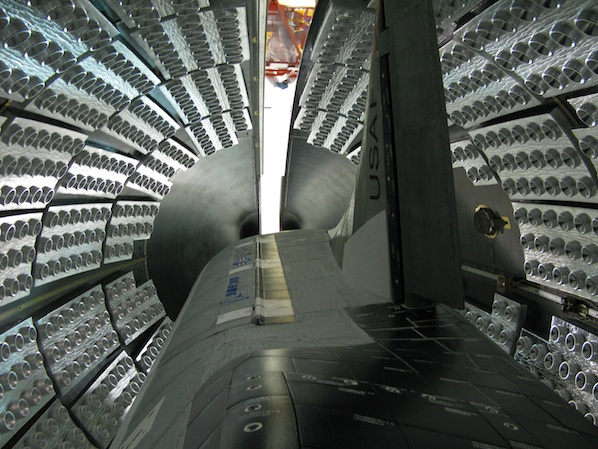 Photo credit: U.S. Air Force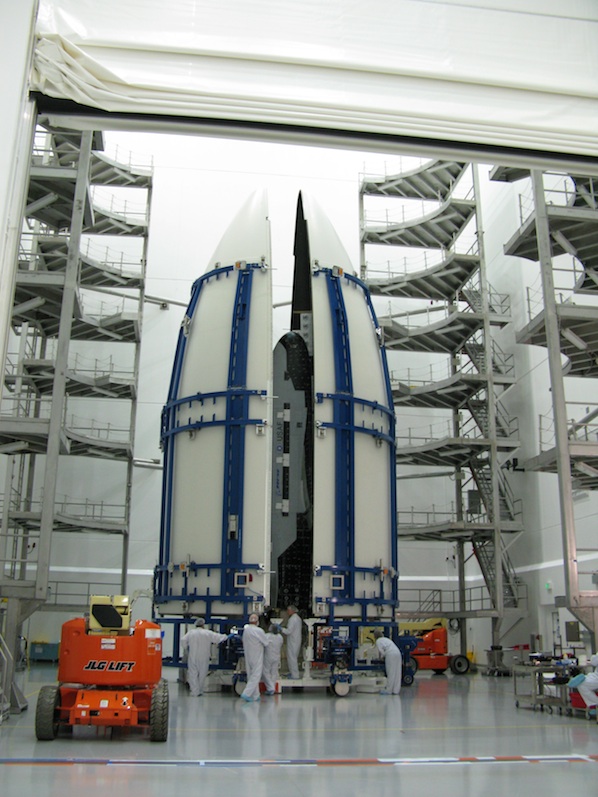 Photo credit: U.S. Air Force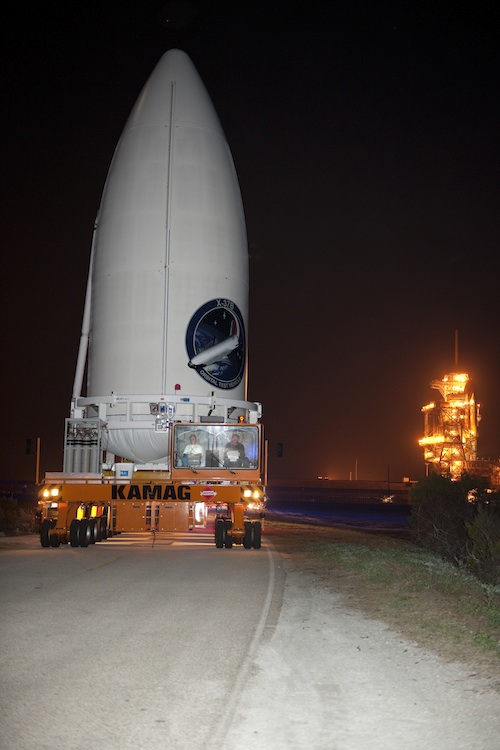 Photo credit: U.S. Air Force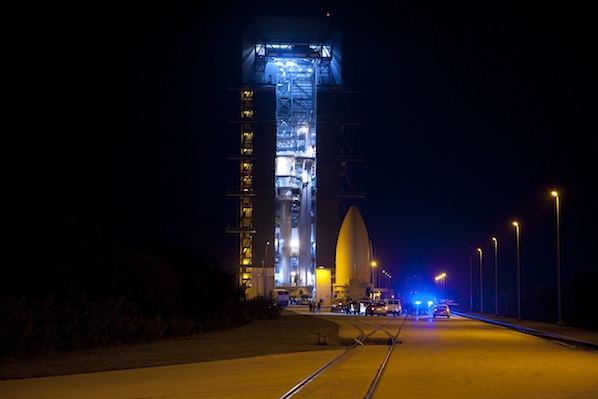 Photo credit: U.S. Air Force