NewsAlert





Sign up for our NewsAlert service and have the latest news in astronomy and space e-mailed direct to your desktop.


Privacy note: your e-mail address will not be used for any other purpose.







Photo gallery: Atlas 5 rocket rolled out to launch pad
Posted: March 7, 2007


This collection of images shows the United Launch Alliance Atlas 5 rocket being moved to the pad at Cape Canaveral's Complex 41 from the Vertical Integration Facility in preparation for liftoff on the Space Test Program 1 mission. The rollout occurred shortly after 10 a.m. on March 7.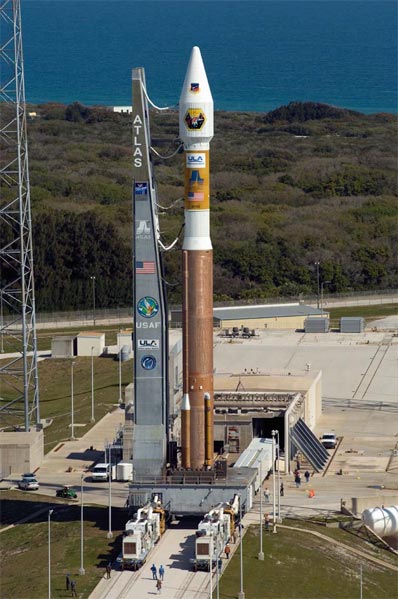 Credit: Rick Emerie/United Launch Alliance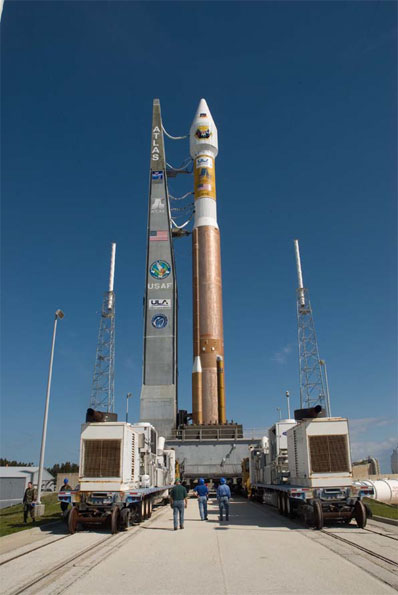 Credit: Pat Corkery/United Launch Alliance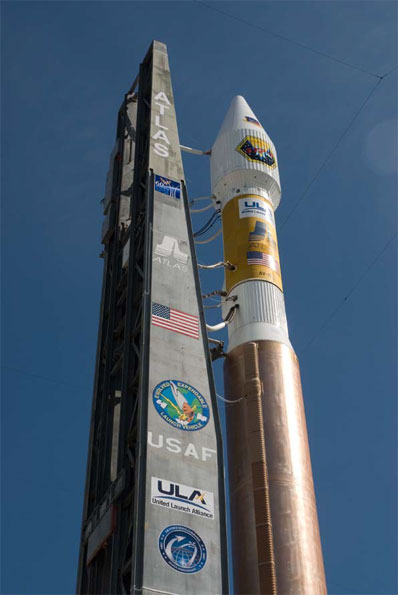 Credit: Pat Corkery/United Launch Alliance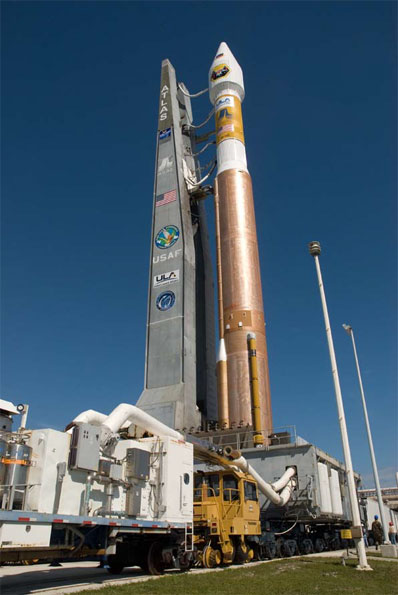 Credit: Pat Corkery/United Launch Alliance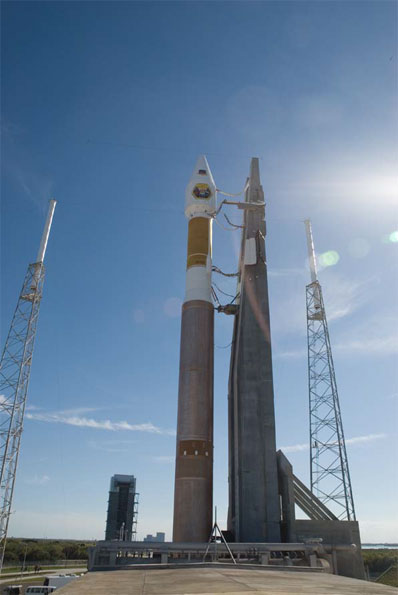 Credit: Pat Corkery/United Launch Alliance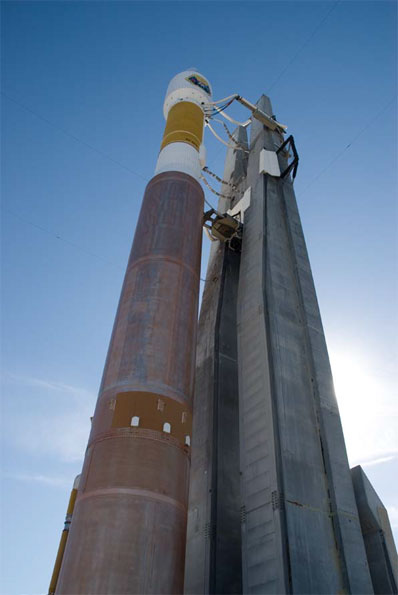 Credit: Pat Corkery/United Launch Alliance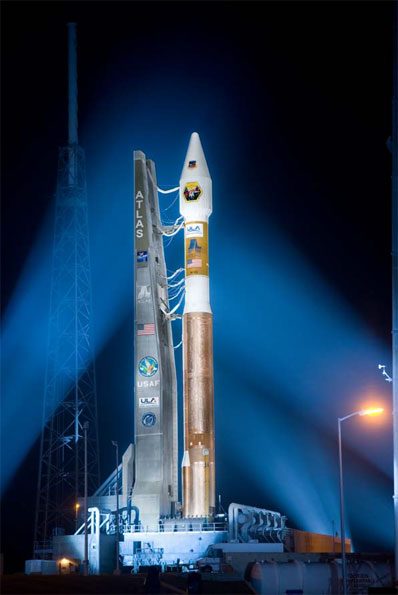 Credit: Pat Corkery/United Launch Alliance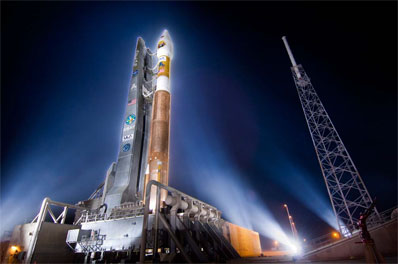 Credit: Rick Emerie/United Launch Alliance




Additional coverage for subscribers:


VIDEO: WATCH THE PRE-LAUNCH NEWS CONFERENCE PLAY


VIDEO: ATLAS 5 ROCKET ROLLED TO LAUNCH PAD PLAY


VIDEO: TIME-LAPSE MOVIE FROM WEDNESDAY'S ROLLOUT PLAY


SUBSCRIBE NOW